Kharkiv offensive: Russian forces retreat as Ukraine takes key towns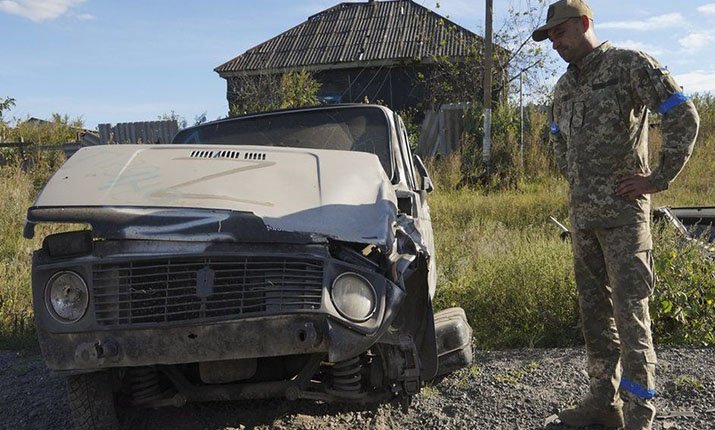 Russian forces have withdrawn from key eastern towns, as a rapid Ukrainian counter-attack makes further gains.
Special forces posted photos on social media which they said showed their officers in the town.
Separately, Russia's defence ministry told state media that its troops have retreated from the nearby town of Izyum to allow them "to regroup".
The ministry also confirmed the withdrawal of troops from a third key town, Balaklyia, in order to "bolster efforts" on the Donetsk front.
"A three-day operation was carried out on the drawdown and organised transfer of the Izyum-Balakliya group of troops to the territory of the Donetsk People's Republic," the statement said.
"In order to prevent damage to the Russian troops, a powerful fire defeat was inflicted on the enemy."
The Ukrainian advances – if held – would be the most significant since Russia withdrew from areas around Kyiv in April.
They would be used as a sign that Ukraine's army can take back Russian-occupied territory, while the country continues to ask for military support from the West.
For Russia, they would mark a humiliating setback, as its forces invaded captured the area in the first week of the war.
Ukraine retakes 1,000 square kilometres – Zelensky
Earlier, UK defence officials said Ukraine had advanced 50km (31 miles) into previously Russian-held territory.
"Russian forces were likely taken by surprise," the UK Ministry of Defence said. "The sector was only lightly held and Ukrainian units have captured or surrounded several towns."
Ukraine launched its counter-offensive in the east earlier this week, while international attention was focused on an anticipated advance near the southern city of Kherson.
Analysts believe Russia redirected some of its most seasoned troops to defend the city.
But as well as gaining ground in the east, Ukraine is also making gains in the south, an official said.
Nataliya Gumenyuk, a spokesperson for the Ukrainian army's southern command, said they had advanced "between two and several dozens of kilometres" along that front.
But Russian forces fighting on the southern front are said to have dug into defensive positions, and Ukraine's troops have faced heavy resistance since the offensive began.
Ukrainian officials shared a picture on social media that appeared to show Ukrainian troops holding up the country's flag in front of Kupiansk city hall, with the Russian flag at their feet.
"We are moving forward," General Valeriy Zaluzhnyi, commander of Ukraine's armed forces, wrote in a Facebook update on Friday afternoon. "We clearly know what we are fighting for and we will definitely win."
Speaking from Kyiv during his nightly address, Ukraine's President Volodymyr Zelensky said his forces are "gradually taking control of new settlements" and "returning the Ukrainian flag and protection for all our people".
Earlier on Saturday, the Russian-appointed head of Kharkiv region, Vitaly Ganchev, said his troops had started to evacuate civilians in Kupiansk and Izyum.
Speaking in Brussels on Friday, US Secretary of State Antony Blinken said the attack was "demonstrably making real progress".
"I think we can say that Ukraine is proceeding in a very deliberate way with a strong plan and critically enabled by the resources that many of us are providing," Mr Blinken said.
Ukraine suggests UN peacekeepers for nuclear plant
What military equipment is the world giving to Ukraine?
Mr Zelensky also said during his address that national police units were returning to liberated settlements and urged civilians to report suspected Russian war crimes to them.
His call followed a report from the UN's monitoring team in Ukraine which said they had "documented a range of violations against prisoners of war" by Moscow's forces.
The report also accused Ukrainian troops of "cases of torture and ill-treatment of prisoners of war".
Despite optimism in the east, Mr Zelensky observed in his address that "fierce battles" have continued in the Donbas.
Elsewhere, German Foreign Minister Annalena Baerbock arrived in Kyiv on Saturday in a surprise visit, which she said was to demonstrate Berlin's commitment to Ukraine's defence.
"I have travelled to Kyiv today to show that they can continue to rely on us," Ms Baerbock said.
And on Friday, Mr Zelensky awarded the Order of Merit, Ukraine's highest honour, to Haluk Bayraktar – the head of Turkish drone manufacturer Bayraktar.
The company's TB2 combat drone, which can carry four missiles, has become a symbol of Ukrainian resistance.
While Ankara has sought to play the role of intermediary between Kyiv and Moscow since the conflict broke out, Mr Bayraktar has refused to supply Russia with arms and told CNN in August "we support Ukraine, support its sovereignty, its resistance for its independence".
I am an experienced financial analyst & writer who is well known for his ability to foretell market trends as well.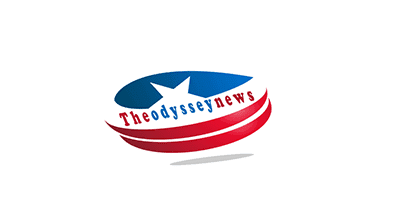 UK to pay half of business winter energy bills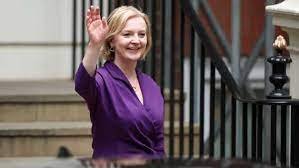 London: Britain on Wednesday launched a six-month plan starting in October to pay about half of energy bills for businesses, as Prime Minister Liz Truss seeks to stop companies going under as a result of rocketing prices.
The news precedes a mini-budget Friday when finance minister Kwasi Kwarteng is expected to unveil tax cuts to help a nation struggling with decades-high inflation.
Wholesale electricity and gas prices for businesses — except the energy sector — as well as charities, hospitals and schools will be capped at half the expected cost on the open market, the government said in a statement.
The announcement comes after Truss launched plans for a two-year household energy price freeze which also starts next month.
"We have stepped in to stop businesses collapsing, protect jobs and limit inflation," Kwarteng said Wednesday.
The chancellor of the exchequer will Friday set out the overall cost of both energy freeze schemes.
His budget will seek to boost economic growth amid forecasts that Britain will this year sink into recession on sky-high energy bills fuelled by the invasion of Ukraine by major oil and gas producer Russia.
The Confederation of British Industry (CBI) welcomed Wednesday´s announcement.
"The package will ease worries about otherwise viable businesses shutting-up shop," said Matthew Fell, chief policy director at the lobby group.
The CBI meanwhile urged a long-term energy solution to increase Britain´s supplies while ramping up efficiency measures to lower demand.
Truss took office on September 6, two days before the death of Queen Elizabeth II, after winning an election of Conservative party members on a tax-cutting platform.
She is committed to scrapping planned tax hikes on both company profits and salaries that predecessor Boris Johnson signed off upon.
Media reports suggest that the government will also scrap an EU limit on bankers´ bonuses following Brexit.
On the London stock market, homebuilders saw their shares rebound on speculation that Truss could cut tax levied on purchases of residential properties.
The tax-cutting plans like those proposed by Truss have come in for criticism from US President Joe Biden, who spoke out against the policy of "trickle-down economics" favoured by the Democrat´s Republican opponents.
The approach hinges on hopes that policies which immediately boost the wealthy will trickle down the economy to reach the less well-off.
"I am sick and tired of trickle-down economics. It has never worked," Biden had tweeted on Tuesday.
Speaking ahead of Biden´s tweet, Truss addressed this point.
"I don´t accept this argument that cutting taxes is somehow unfair," she told Sky News earlier this week.
"What we know is people on higher incomes generally pay more tax.
"So when you reduce taxes, there is often a disproportionate benefit because those people are paying more taxes in the first place," she added.
The two leaders meet Wednesday at the UN in New York.
A day later, the Bank of England is expected to once more ramp up its main interest rate in a bid to dampen sky-high inflation.
Economists warn that the UK´s cost-of-living measures will ravage public finances already reeling from pandemic expenditure.
Analysts from British bank Barclays estimate the cost of the government´s total spending could hit £235 billion ($267 billion).
While official data Wednesday showed British public borrowing improved in August, it is expected to surge as the government funds the planned tax cuts.
Public sector net borrowing, the state´s preferred measure of the deficit, hit £11.8 billion last month, the Office for National Statistics said.
That was down from £14.4 billion a year earlier but was far more than its pre-pandemic 2019 level of £5.3 billion.
I am an experienced financial analyst & writer who is well known for his ability to foretell market trends as well.