Jitendra Kejriwal | Sonear Industries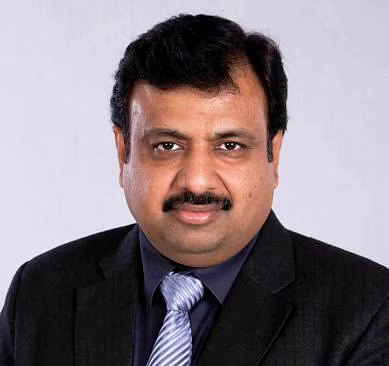 A philanthropist at heart, an erudite consultant in his field of work and a dedicated family man, Jitendra Kejriwal is renowned for his extensive work in the plywood industry. Ever since childhood he was extremely bright in academics and showed a promising future. In his initial years of schooling he was double promoted and his grades always put him amongst the top scorers of the class. His passion for work was immense leading him to join the family business at a very early stage in life while he pursued a degree in commerce. He then began offering his consulting services for plywood and has done so for many brands over his expansive experience of 30 years in the field, including playing a vital role in the success of well- established and renowned brands such as Donear, Sonear and many more.
His successful career as a consultant has been well acknowledged by the government organisations, fellow colleagues and key players of the sector while being celebrated and endorsed by a large list of celebrities over the years. Right from the bedazzle of Bollywood stars including Priyanka Chopra, Madhuri Dixit, Katrina Kaif, Ranbir Kapoor, Chitrangda Singh and the king of romance on the big screen, Shahrukh Khan to eminent personalities such as Shashi Tharoor, the elite writer, MP for Thiruvananthapuram and former Minister of State, Government of India and Maninderjeet Bitta who is presently the chairman of the All-India Anti-Terrorist Front (AIATF), and was former President of Indian Youth Congress. In addition to major events and parties to celebrate launches and brand associations, on multiple occasions he has also hosted a large number of celebrities at his private residence including the caste of Housefull with Akshay Kumar, Jacqueline Fernandes and Sajid Nadiadwala. The greatest honour amongst all was of course to be graced by the presence of the Bollywood's Shahenshah, Mr. Amitabh Bachchan. Professionally, Mr. Kejriwal has worked with a number of architects, interior designers, brands and private professionals over the years. Amongst work associates and colleagues, he has had the privilege of having his work exhibition inaugurated by one of the top architects of Delhi, Sonali Bhagwati who is the Co- Founder of Spazzio Design, an internationally recognised design firm, now known as Designplus Architecture after a merger.
Taking a glimpse away from the spotlight and focusing on some of the immensely meaningful work Mr. Jitendra Kejriwal has done for the society. He is very actively involved in many philanthropic activities in Delhi and other cities. Under his guidance and with his support playing key role, an Old Age Home for Ladies and Gents was established at Rohtak in Haryana that supports and services more than 200 senior citizens who need constant care and attention. Amongst other social work, he also laid down the foundation stone of Vaish Kanya Vidyalaya at Rohtak in Haryana that was especially built to promote and provide education to girls in the locality, the donations for which were made by Mr. Kejriwal himself.
In addition to social work, Jitendra Kejriwal is also a very well- known and well- connected socially. He holds a number of Honorary Positions and is a Trustee at numerous organisations and institutions such as Maharaja Agarsen Hospital in Punjabi Bagh, Delhi, Balaji Nirogya Dham in Delhi, Balaji Sewa Samiti in Salasar, Rajasthan and Bankey Bihari Trust in Delhi. Mr. Kejriwal has done a lot of work for the development and progress of the Delhi Ashoka wing of the Rotary Club while he served as the President for the reputed club. For his immense contributions towards the goals of the Rotary Club, he is the first ever person to be elected as the President for the second time consecutively in a row in the entire history of the well renowned, recognized and respected club.  Additionally, he is also a life time member of the Punjabi Bagh Club in Delhi and associated with the Haryana Matri Sangh which is a social and cultural organization based in Delhi NCR.
Jitendra Kejriwal has been felicitated and awarded numerous awards for his contributions to the plywood industry and to the welfare of society. He was conferred the Paul Harris Fellowship award by Rotary International for good friendly relations. Amongst other achievements, he was also granted the Best Citizen Award by Delhi Police. 
With a strong experience of more than three decades in the field of plywood, vineer, block boards, flush doors, recon plywood and laminates he is presently one of the most sought- after consultants in the industry in addition to being a strong social figure especially in the capital city of Delhi.
I am an open-minded free-spirited people person who is passionate about personal development and living life without limt.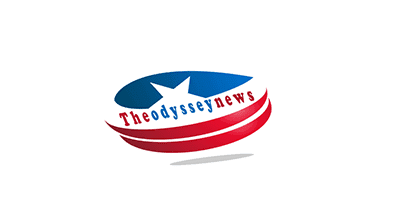 How Should I Use CBD Tinctures and Oils? | GOLDEN STATE EXTRACTS
How Should I Use CBD Tinctures and Oils? | GOLDEN STATE EXTRACTS
How to Use CBD Oil: Take
Tattoo Oil should be applied topically and held under the tongue for 30 seconds before being swallowed. The best way to use Tattoo Oil is in this manner. Under our tongues, there are a large number of capillaries that immediately link to the bloodstream.
The molecules from Tattoo Oil are picked up by the capillaries and absorbed into the circulation without having to be digested or broken down. This method allows CBD Tattoo Ointment to enter the body faster than other applications since it does not need to transit through multiple biological processes before reaching the bloodstream.
Customers can also use pure Tattoo Oil  as a supportive topical to apply to their skin. The CBD molecules will not, however, be able to enter the bloodstream through skin absorption.
Experts suggest consumers to have one or two pieces daily, typically in the morning or evening. The amount of CBD Tattoo Ointment you should take will depend on your physical condition and the intended use of the drug; there is no standard dose that is suited for everyone in general.
Before incorporating CBD into your daily routine, it's also a good idea to speak with your primary care physician; they can also recommend the right CBD dosage for you.
Taking a 5000 mg tincture of CBD
How do you utilize a 5000mg CBD tincture now that you know what it is? A bottle of CBD oil should be used similarly to a 5000mg CBD tincture; two drops should be placed under the tongue and held there for around 30 seconds before being consumed.
A 5000mg CBD tincture isn't the most common choice for topical applications, though, because of the other components that give tinctures their unique flavor. Tinctures can be used to cook with, add a few drops to food or drinks, or both.
Similar to CBD Tattoo Ointment , one or two servings per day is the optimal suggestion. Furthermore, there isn't a recommended dosage that is meant to work for everyone. It is advised to start small and increase gradually until you determine how much is required for you.
You should see your doctor before beginning or incorporating CBD into your regular routine; a licensed medical professional can provide you advice on the ideal dosage.
Are the differences between CBD Oil and CBD Tincture Actually There?
The two main differences between 5000mg CBD OIL TINCTURE and CBD tinctures are the alcohol-based solution used in CBD tinctures and the additional compounds that tinctures will always contain. These distinctions become quite blurry as practically all 5000mg CBD tinctures offered under commercial labels are produced without the use of alcohol.
Therefore, by definition, the alcohol-free tinctures would change into regular CBD oils. A tincture is once again created when additional components are added to the CBD-containing liquid. In addition, many CBD oils offered under commercial names may have different flavors.
Which CBD tinctures and oils are the best?
Given that both of them carry out comparable activities, each person will define "better" differently in this case. Although someone can prefer one over the other based on flavor, the benefits and attributes are still present.
It may also depend on your motivations for consuming CBD. There is no difference in the benefits of CBD for each individual, even if one person is entirely satisfied with sublingual uses of CBD oil and you prefer taking it topically and orally.
Additionally, if the CBD market expands, our present perception of CBD products may change. However, in the interim, conduct as much research as you can and choose the product that best meets your needs.
Comparison of CBD Oil and Tinctures
The terms "CBD oil" and "tincture," which are frequently used interchangeably, cause a lot of customer confusion because of their similarities. Despite their similarities, the two also have distinctive characteristics that make them stand out.
CBD oil is made by mixing CBD isolate, which is extracted from industrial hemp using a CO2 method, with a carrier oil like MCT oil. By definition, CBD tinctures use alcohol as a solvent to extract CBD isolates from raw hemp material.
Furthermore, CBD oils often contain a carrier oil that has been infused with CBD molecules, whereas CBD tinctures frequently incorporate other ingredients for easier consumption, such as natural flavors. While several solvents may be used to extract the CBD from hemp in tinctures, CO2 is frequently employed in CBD oils to create its isolates.
The two main ingredients in CBD oil are CBD isolates and carrier oils. But many commercial CBD oils could also contain terpenes, cannabinoids from other plants, and natural flavorings, turning them into tinctures in some situations.
Contrarily, a typical CBD tincture will contain more ingredients than only CBD isolates mixed in an alcohol-based solution. However, the bulk of commercial CBD tinctures are alcohol-free and use CO2 extraction to differentiate themselves as 5000mg CBD OIL TINCTURE. The main difference would be the use of alcohol throughout the extraction process.
Sublingual administration of either of them involves placing a few drops or a full dropper beneath the tongue. Pure 5000mg CBD OIL TINCTURE, devoid of any additives, can still be applied topically even though the CBD molecules won't enter the bloodstream through skin absorption. Both are advantageous for maintaining one's health.
Thought about utilizing CBD tinctures, but unsure? Find out more about the high-quality 5000 mg CBD OIL TINCTURE right away, and discover how a drop could improve your daily wellness.