Istanbul Gets Caught Between Housing Crunch and Earthquake Risk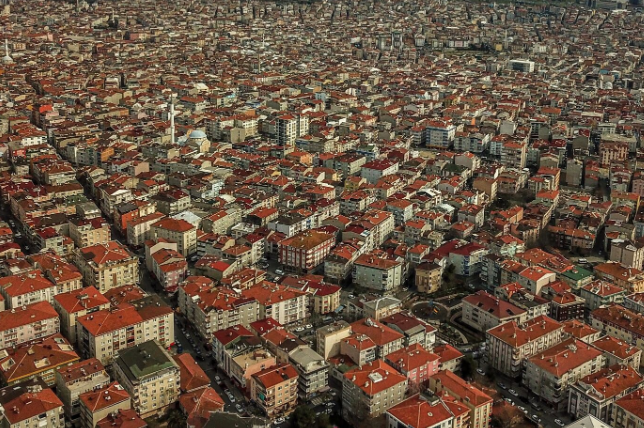 Soaring housing prices and political squabbling in Turkey's largest city are hampering efforts to rebuild unstable homes.
For a city with a high risk of earthquakes, the seven-story apartment building in
Istanbul's
Bostancı neighborhood seemed like a relatively safe bet when PhD student Yiğit was looking for a place to rent last year. He was told by the unit's owner that the 40-year-old structure, a former lodging for government tax collectors, had been seismically reinforced after a deadly tremblor in 1999.But after a pair of catastrophic quakes struck Turkey's southeast region on Feb. 6, residents decided to get the building inspected "just to be sure," said Yiğit. Three weeks later, the results came back: the apartment was in serious danger of collapse and would have to be vacated and demolished. The dilemma for Yiğit and his flatmate was where to move.
"We looked a lot for a newer apartment in the same area, but it was impossible to find one we could afford," he said. Faced with the prospect of tripling their rent, they ended up settling for a neighborhood some 20 miles (32 kilometers) away.
Millions of Istanbul residents are now in a similar situation, having to potentially choose between endangering their lives or their financial security. Experts believe that approximately 200,000 buildings in Turkey's largest city would sustain at least moderate damage in the event of a severe earthquake — and nearly half of those are considered high-risk.
Meanwhile, house prices in Istanbul have shot up 138% over the past year amid an ongoing nationwide cost-of-living crisis, something that's featured prominently in the runup to Sunday's elections as President Recep Tayyip Erdoğan seeks to extend his 21-year-rule. The property market inflation is compounding the difficulty of addressing what critics describe as decades of neglect when it comes to the city's disaster readiness.
"There is consensus among experts that there will be an earthquake in Istanbul and it will be a strong one, with devastating consequences for the entire region and beyond," said Fuat Keyman, director of the Istanbul Policy Center at the city's Sabancı University. "But we still find ourselves in a situation where the city is not prepared."
A rogues' gallery of the types of bad building practices that threaten Istanbul's 16 million residents sits on a table in an office in the Kadıköy district, where civil engineer Günday Mazlum works at a concrete and subsoil testing facility run by the local municipality. He points out seashells, foam chunks, even wadded-up newspapers embedded in tubes of concrete extracted from buildings that were later demolished. Other samples have less obvious flaws, but are just as dangerous.
"Builders may cut corners by not using enough aggregate or cement, or by using too much water," explains Mazlum. He compares it to making poğaça, a buttery, biscuit-like bread roll: "If you use too much liquid, the dough will fall apart when you bake it."
An estimated 70 percent of Istanbul's building stock was constructed before 2000, when stricter codes were put into place following the 1999 quake in the neighboring province of Kocaeli, which killed at least 17,000 people. But even after 2000, the new standards have not always been consistently applied or enforced, as was seen to devastating effect three months ago when massive earthquakes killed more than 50,000 people in the country's southeast.
Applications to have vulnerable housing units in Istanbul torn down and rebuilt have tripled since then, reaching nearly 500,000, according to Ali Kurt, the general manager of Kiptaş, the Istanbul Metropolitan Municipality's housing agency. "We are offering the work at cost, negotiating with the financial institutions and contractors on behalf of the homeowners, and offering stable installments for payment," Kurt said. But many people are still unable to afford the associated expenses, and getting final approval from a majority of apartment owners for such projects has been challenging. As a result, just 1,800 demolitions have taken place so far.
Muray Güney, an independent social scientist and urban researcher who previously worked for the municipality-affiliated Istanbul Planning Agency, praised the work that Kiptaş does but noted that "as a municipal institution, it doesn't have the financial or political power to transform all of Istanbul's high-risk buildings." He estimates that rebuilding the roughly 90,000 highest-risk structures would require a budget of around $20 billion.
"Financing is one of our biggest weaknesses," Kurt agreed. "We could offer much more beneficial terms and move more quickly if we had cooperation from the state."
An ongoing political rivalry between the central government and the opposition-run Istanbul municipality has diminished prospects of cooperation between the two sides. Last month, Erdoğan's government announced its own project to shore up Istanbul's fragile housing stock. Under this plan, 500,000 high-risk units will be razed and rebuilt, while an additional 1 million at-risk households will be relocated to two planned "satellite cities" that will be built on previously undeveloped state-controlled lands within greater Istanbul.
Costs will be split between the state and homeowners, who can apply to participate through a lottery system open until May 29, the day after a potential run-off in the presidential election between Erdoğan and main rival Kemal Kılıçdaroğlu.
Ayşe Köse Badur, who coordinates projects on local democracy and governance at the Istanbul Policy Center, worries about the fallout from a continued standoff between Istanbul officials and the national government.
"The political dispute means that if people want to have their building checked, they have to decide, to whom should I apply?" said Badur. "This kind of competition is harmful to the country. We saw on February 6 how tens of thousands of people can die within a minute. For the common good, these two actors have to work together."
Critics of the central government plan also say that the proposal simply builds upon the same approach to development that helped create the dangerous dilemma Istanbul now finds itself in.
"Urban improvement and transformation projects in Istanbul have so far largely taken place in a profit-oriented manner, with sites selected because the value of land and housing there is very high," said Güney, the social scientist. "Demolishing and reconstructing buildings in these areas can double the prices of apartments in a year or two – an enormous profit in a short time. But other neighborhoods with high earthquake risk and old housing stock are completely neglected because reconstruction there would not be profitable enough."
The Istanbul municipality estimates that up to 750,000 housing units, including many recently constructed ones, may be sitting vacant in the city because they were built as higher-end investment properties. "Because the government's economic strategy has been completely based on the construction sector, there is a discrepancy between the existing buildings and what people need for living in," said Keyman at the Istanbul Policy Center.
Rampant construction has also had other negative effects on disaster preparedness. In the wake of an earthquake, "you need evacuation corridors so people can get in and out, you need open spaces for gathering and setting up temporary shelters," said Göktuğ Yeni, an urban planner and assistant secretary of the board of the Chamber of City Planners.
But of the 496 open spaces around the city designated after the 1999 disaster as earthquake gathering areas, only 77 remain. The rest have been built over, according to a 2017 report by the Union of Chambers of Turkish Engineers and Architects. The organization has been a frequent critic of the central government's urban development plans: two prominent members, city planner Tayfun Kahraman and architect Ayşe Mücella Yapıcı, are both serving long jail sentences after what was widely seen as a politically motivated prosecution.
Involving NGOs is essential in creating comprehensive response strategies for earthquakes and other urban challenges, said Yeni. He believes the satellite cities plan will primarily serve to make more land in outlying forest and agricultural areas available to developers, damaging the environment and reducing the supply of locally grown food available in the event of a disaster.
"We need to be thinking about resilience — economically, socially, and environmentally — not just readiness," Yeni said. "And we need to prepare for before, during, and after an earthquake. Right now, we are only at the first of these steps."
I am an experienced financial analyst & writer who is well known for his ability to foretell market trends as well.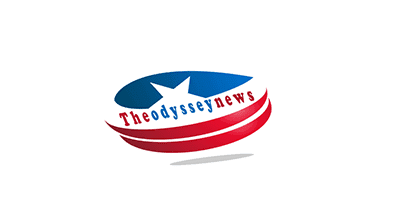 Elon Musk Bought Google? Unveiling the Truth Behind the Rumor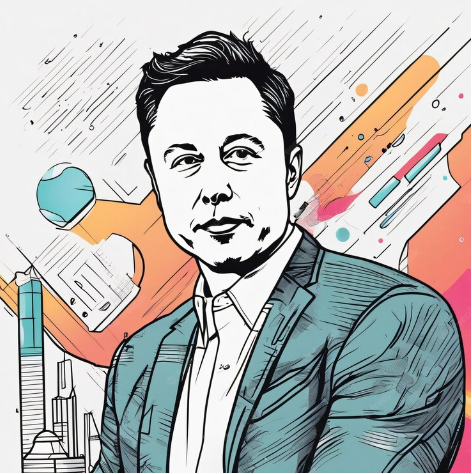 In the world of technology and innovation, few names shine as brightly as Elon Musk's. With his ventures ranging from electric vehicles to space exploration, Musk has become a household name synonymous with groundbreaking achievements. But wait, did he really buy Google? Let's unravel this intriguing rumor with a sprinkle of humor and simplicity.
What company does Elon Musk own?
Elon Musk is a man of many hats, or should we say, helmets. He is best known for being the CEO and founder of SpaceX, Tesla, and Neuralink, and he also co-founded PayPal back in the day. So, he owns quite a few prominent companies, but Google isn't one of them.
How many does Elon Musk own?
Well, it's hard to keep track of Elon's empire. He's like a real-life Tony Stark, owning SpaceX, Tesla, Neuralink, The Boring Company, and probably a secret moon base too (just kidding). But Google? Nah!
What did Elon Musk originally own?
Elon's entrepreneurial journey began with Zip2, a city guide software for newspapers. Then he sold PayPal to eBay, which was quite a payday. But he never owned Google. He's not the guy you call for your web search problems.
Did Elon invest in DeepMind?
Yes, he did invest in DeepMind before Google bought it in 2014. But that's not the same as owning Google, right? It's like saying you own a pizza place because you once bought a slice.
What is Elon Musk's IQ?
Elon Musk's IQ is often rumored to be off the charts, but there's no official record. He's probably too busy sending rockets to Mars to take an IQ test.
Did Elon Musk start PayPal?
Elon co-founded X.com, which later became PayPal. But PayPal is a separate entity from Google. Google has its wallet, but it's not filled with Elon's cash.
How many CEOs does Elon Musk have?
Musk likes to be in charge. He's the big cheese at Tesla, SpaceX, and others. But, Google's CEO is Sundar Pichai, not Elon.
How big is Elon Musk's money?
Elon's wealth is astronomical, literally and figuratively. He's one of the richest people on Earth, thanks to his various ventures. But he didn't buy the whole Googleplex.
Is Elon Musk an engineer?
Yes, he is! Elon Musk studied physics and economics but dropped out of a Ph.D. program to pursue his dreams. He's a real-life Iron Man without the suit (or Google).
Who owns Tesla now?
Elon Musk still owns a substantial stake in Tesla and is the CEO. So, Tesla is in his capable hands, not Google's.
Who runs Twitter now?
Jack Dorsey was running Twitter, but as of my last knowledge update in September 2021, he was still the CEO. Things may have changed since then, but Elon Musk wasn't in the running for Twitter's top spot.
What makes Elon Musk successful?
Elon's secret sauce? A dash of innovation, a pinch of perseverance, a sprinkle of audacity, and a whole lot of hard work. But still, no Google ownership.
What is Elon Musk's goal in life?
Elon wants to make life multi-planetary by establishing a human presence on Mars. He also aims to transition the world to sustainable energy with Tesla. He doesn't have time for Google acquisitions.
Why Elon Musk is unique?
Elon's uniqueness lies in his ability to turn science fiction into reality. He's a risk-taker who isn't afraid to tackle big problems, like colonizing other planets. Google is big, but not quite "colonize Mars" big.
What are 3 reasons Elon Musk is successful?
Vision: Elon dreams big and takes bold steps to achieve his goals.
Innovation: He's a master of disruptive technologies, from electric cars to reusable rockets.
Resilience: Elon faces setbacks head-on and keeps pushing forward.
Who owns Google?
Google is owned by Alphabet Inc., a parent company formed in 2015. Larry Page and Sergey Brin, the co-founders of Google, were instrumental in creating Alphabet. Elon Musk is not in the picture here.
Elon Musk Buys?
Elon Musk buys a lot of things, from companies to electric cars. But Google isn't one of his recent purchases.
Did Elon Musk Buy Google and Facebook?
No, Elon Musk didn't buy Google or Facebook. Those are separate entities with their own owners, like Mark Zuckerberg for Facebook.
Did Elon Musk Buy Mercedes?
Elon didn't buy Mercedes-Benz, although Tesla has been a strong competitor in the electric vehicle market. Mercedes-Benz is a part of the Daimler Group.
Elon Musk Google News
Elon Musk making headlines on Google News? Perhaps for his latest SpaceX launch or a Tesla innovation, but not for buying Google itself.
Did Elon Musk Buy Amazon?
Nope, Amazon still belongs to Jeff Bezos, who's more into e-commerce and space travel than Google.
Did Elon Musk Buy YouTube?
YouTube is part of Google. So, no, Elon didn't buy YouTube, but he's been known to make appearances on the platform.
How Much Is Google Worth?
Google, or rather its parent company Alphabet, is worth a colossal amount of money. Its market capitalization is in the trillions, but it's not in Elon's shopping cart.
FAQs (Frequently Asked Questions)
1. Did Elon Musk really buy Google?
No, Elon Musk did not buy Google. Google is owned by Alphabet Inc., and Elon Musk is not associated with the ownership of Google.
2. What companies does Elon Musk own?
Elon Musk owns and is actively involved in several companies, including SpaceX, Tesla, Neuralink, and The Boring Company, among others. However, Google is not one of them.
3. Did Elon Musk invest in DeepMind?
Yes, Elon Musk did invest in DeepMind before it was acquired by Google in 2014. However, this investment does not mean he owns Google.
4. Who owns Google now?
Google is owned by Alphabet Inc., a parent company formed in 2015. Alphabet Inc. was created by Google's co-founders, Larry Page and Sergey Brin.
5. Did Elon Musk buy Facebook or any other major companies?
No, Elon Musk did not buy Facebook or any other major companies like Google. Facebook is owned by Meta Platforms, Inc., formerly known as Facebook, Inc.
6. How much is Google worth?
As of my last knowledge update in September 2021, Google's parent company, Alphabet Inc., had a market capitalization in the trillions of dollars. However, for the most current valuation, it's best to check financial news sources.
Conclusion
Elon Musk is undeniably a prominent figure in the tech and innovation world, with numerous successful ventures under his belt. However, the rumor that he bought Google is just that—a rumor. Google remains owned by Alphabet Inc., and Elon Musk's involvement lies in his own array of pioneering companies. For accurate information about acquisitions and ownership, it's essential to rely on credible news sources and official announcements.
Aslo Read : Home Library Organization: Where Chaos Meets Comedy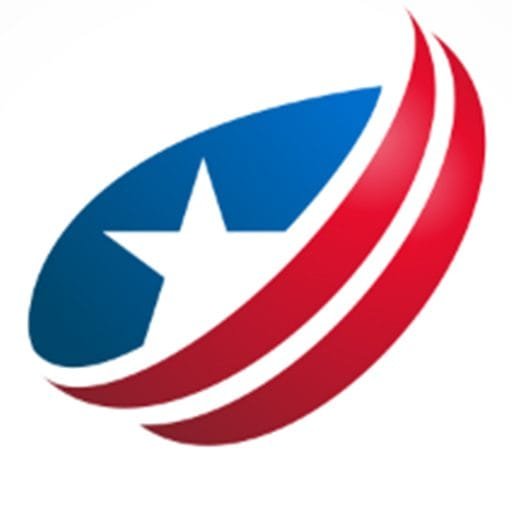 Ody Team is a qualified social media expert at Coding The Line, London. He had graduated from the University of Cambridge
Pakistan lines up Saudi-backed refinery as it eyes more Russian oil
A $10 billion Saudi-backed oil refinery project planned in Pakistan's port city of Gwadar aims to capitalize on the troubled economy's potential, and, sources say, lay a foundation for taking in more Russian crude.
Four Pakistani state-owned energy companies late last week signed a memorandum of understanding (MOU) with Saudi Aramco, which will inject the initial 30% equity into the project. Once built, the refinery will be able to process 300,000 barrels per day, according to details released by the government.
That alone would surpass the combined total of 215,000 barrels per day of petroleum products refined in Pakistan in 2020-2021, according to a report by the Oil and Gas Regulatory Authority.
The quartet of enterprises — Pakistan State Oil (PSO), Oil and Gas Development Company Limited (OGDCL), Pakistan Petroleum Limited (PPL), and Government Holdings Private Limited (GHPL) — also signed a memorandum with China National Offshore Oil Corp. for engineering, procurement and construction of the refinery. Gwadar has long been positioned as the heart of China's Belt and Road projects in the country.
Pakistan is mired in political and economic crises, which forced it to go to the International Monetary Fund for a $3 billion standby bailout arrangement to avoid a default. For this reason, some experts Nikkei Asia interviewed expressed skepticism about the refinery project, questioning the need for the additional capacity in light of the economic woes. Security is also an ever-present concern, highlighted by a deadly suicide bombing in northwestern Khyber Pakhtunkhwa province on Sunday.
But some argue that the parties involved are playing a longer game. James Dorsey, a senior fellow at the S. Rajaratnam School of International Studies in Singapore, reasoned that although the economic situation in Pakistan is not ideal, the country, with a population of over 200 million, still has huge economic upside. "This refinery will take a few years to build and by that time economic growth is anticipated in Pakistan," he said.
The refinery could handle Russian crude, which Pakistan has just begun importing. With Ukraine war sanctions limiting Russia's export options and forcing discounts, a cash-strapped Islamabad turned to Moscow to bolster its energy supplies. Pakistan recently imported one shipment of Russian crude and is negotiating a second with a long-term oil transportation deal.
The secretive dealings have raised several questions: over Pakistan's ability to process the Russian oil, as well as shipment costs, and how exactly the government can pay for the fuel in Chinese yuan. Nevertheless, a Pakistani government official privy to the developments told Nikkei on condition of anonymity that importing oil from Russia has been a success.
"Pakistan plans to increase its oil imports from Russia, which would result in a need for additional refinery capacity in Pakistan," the official said. "The proposed refinery in Gwadar will possibly help refine increasing volumes of Russian crude."
The Saudis, meanwhile, have been eyeing this project for some time. Crown Prince Mohammed bin Salman's visit to Pakistan in February 2019 brought the first announcement that a $10 billion oil refinery would be built in Gwadar. After a four-year interval, Dorsey believes Riyadh is likely serious about the project now.
"Initially the Pakistanis tried to integrate the [Gwadar refinery] project in BRI but the Chinese refused it," Dorsey said, saying the project can now move ahead outside the Belt and Road framework.
The Saudi investors have been promised a 20-year tax holiday. Alex Vatanka, founding director of the Iran program at the Washington-based Middle East Institute, believes Aramco's decision must have convincing commercial logic. "An investment on this scale has commercial merit," he said. "The Saudis have the money, the economic vision, and Pakistan's energy market is both huge and hungry."
Experts also note that the deal comes in the context of Saudi-Iranian rapprochement, and that this could be a factor in the refinery, which is to be built just 90 kilometers from the Iranian border.
Luke Przybyszewski, president of the Abhaseed Foundation Fund, a Polish group of Middle East experts, said Pakistan could reap rewards from both sides of that detente. "Cheap energy from Iran and [foreign direct investment] from Saudi Arabia seems to be a good choice, perhaps currently acceptable to both Riyadh and Tehran," he said.
But in Gwadar itself, some are doubtful they will see big benefits. Aslam Bhootani, a member of the National Assembly representing Gwadar, complained that the details of the project have not been discussed with him. "We often hear that MOUs are signed, but there is no development on the ground," Bhootani said. "To date, Gwadar does not have an uninterrupted and guaranteed supply of power," he added. "Unless this issue is resolved, no megaproject in the coastal town can be successful."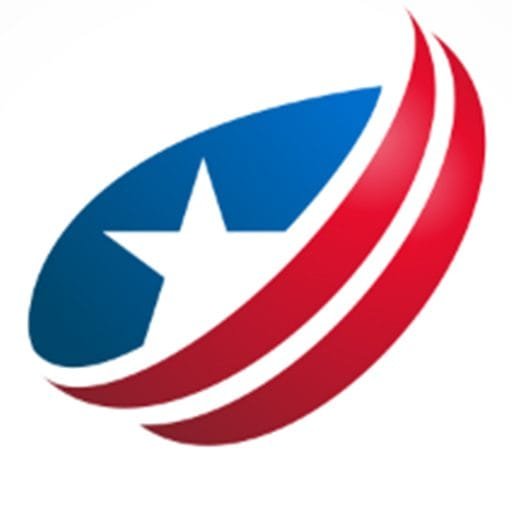 Ody Team is a qualified social media expert at Coding The Line, London. He had graduated from the University of Cambridge
How Bankruptcy in Orlando Can Save the Financial Future?
Bankruptcy has been considered a financial loss for decades in Orlando. The modifying bankruptcy laws made to high filing numbers further strengthened the concept of bankruptcy being bad. It can never be the perfect solution for a financial crisis but can help in solving certain monetary troubles. Bankruptcy is to press the restart button as it can protect your financial future. Want to know how? In the following ways:
1. Boost Your Credit Score 
Once you file for bankruptcy in Orlando, your credit takes a blow. However, your credit score can increase quickly over time. Bankruptcy quickly eliminates critical judgments from your credit report and simplifies challenging the remaining negative records. You can see significant credit score improvement in 3 years after filing for bankruptcy. 
2.  Get a Chance to Rebuild Credit
Rebuilding your terrible credit score takes time. Negotiating current debts to get them removed from the credit score and arranging money to pay delinquent accounts get difficult. Once you file for bankruptcy and it gets discharged, you get the chance to rebuild your credit score. You will get access to credit in the form of secured credit cards, store credit cards, and secured loans.
3. Avoid Wage Garnishments
Wage garnishment happens when creditors accompany you to court. The creditors get a judgment, which allows them to collect the money you owe directly from your paycheck. Such garnishments immediately constitute a huge portion of your salary, which puts people living paycheck-to-paycheck in crisis. Bankruptcy filing quickly pauses debt collection activities, like garnishments. 
4. Protect Your Vehicle
A vehicle is one of the most precious and essential assets of the working class people. Without driving a vehicle, you can't reach your home or workplace on time if you stay or work in a location with limited transportation. Many Americans prioritize having their vehicles and thus, they are very serious about possessing them. If you haven't made the car payments yet and are stressed about the lender repossessing your car, filing for bankruptcy gives you the required chances to get payments back.
The Takeaway
So, these are the ways bankruptcy in Orlando saves your financial future. Consult a bankruptcy attorney to learn how bankruptcy can help you. They can review your financial position to suggest which chapter to file or if you should file for bankruptcy. 
I am an experienced financial analyst & writer who is well known for his ability to foretell market trends as well.