Is adding a subwoofer worth it?
Music lovers always crave good bass that will enhance their listening experience. Bass is the foundation of music and it adds depth and richness to the sound. However, not all speakers can deliver the kind of bass that music lovers seek. This is where subwoofers come into the picture. Subwoofers are designed to deliver deep, powerful bass that can make a music lover's heart sing. But is adding a subwoofer really worth it? In this article, we'll explore the benefits of adding a subwoofer to your sound system and help you decide if it's the right choice for you.
Good Bass without Sound Distortion
One of the main benefits of adding a subwoofer to your sound system is that it can deliver good bass without sound distortion. Sound distortion occurs when the speaker is pushed beyond its limits and the sound becomes distorted or muddled. This can happen when the bass is too high or the volume is turned up too high.
Subwoofers are designed to handle high levels of bass without sound distortion. They have a larger cone than traditional speakers, which allows them to move more air and produce more bass. They also have a built-in amplifier, which means they don't rely on the power from your receiver or amplifier. This allows the subwoofer to produce more bass without putting a strain on your sound system.
If you're a music lover who enjoys listening to music with a lot of bass, adding a subwoofer is definitely worth it. It will allow you to enjoy your music without any sound distortion and give you the deep, rich bass that you're looking for.
Increase the Overall Sound Volume
Another benefit of adding a subwoofer to your sound system is that it can increase the overall sound volume. Subwoofers are designed to produce low-frequency sounds, which can be difficult for traditional speakers to reproduce. By adding a subwoofer, you can increase the volume of the low-frequency sounds without having to turn up the volume of the entire sound system.
This means that you can enjoy your music at a higher volume without having to worry about distortion or damaging your speakers. It also means that you can hear the bass more clearly and feel the full impact of the music.
If you like to listen to music at high volumes, adding a subwoofer is definitely worth it. It will allow you to increase the overall sound volume without compromising on sound quality.
Enhanced Listening Experience
Adding a subwoofer to your sound system can also enhance your listening experience. Subwoofers are designed to produce sounds that traditional speakers can't reproduce. This means that you'll be able to hear sounds that you've never heard before, and you'll be able to experience music in a whole new way.
The deep, rich bass that a subwoofer produces can also add emotion and intensity to your music. It can make you feel like you're right in the middle of the music, and it can give you chills down your spine.
If you're a music lover who wants to experience your music in a whole new way, adding a subwoofer is definitely worth it. It will enhance your listening experience and allow you to hear your music like never before.
Cost and Space Considerations
While there are many benefits to adding a subwoofer to your sound system, there are also some cost and space considerations to keep in mind. Subwoofers can be expensive, and you'll need to make sure that you have enough space to accommodate one.
Cost
The cost of a subwoofer can vary widely, depending on the quality, size, and features that you're looking for. Entry-level subwoofers can start at around $100, while high-end subwoofers can cost upwards of $1000 or more. It's important to keep in mind that you get what you pay for when it comes to subwoofers. A high-quality subwoofer will deliver better bass and last longer than a cheaper, lower-quality model.
In addition to the cost of the subwoofer itself, you may also need to purchase additional cables and accessories to connect it to your sound system. These additional costs can add up quickly, so it's important to budget accordingly.
Space
Subwoofers are typically larger than traditional speakers, and they require more space to operate effectively. You'll need to make sure that you have enough room to accommodate the subwoofer without it feeling cramped or overwhelming.
If you have a smaller room or limited space, a subwoofer may not be the best option for you. You may be better off investing in a set of high-quality speakers that can deliver good bass without the need for a subwoofer.
Placement is also important when it comes to subwoofers. You'll need to make sure that you place the subwoofer in an optimal location to get the best sound quality. This may require some trial and error to find the best placement for your specific room and sound system.
Conclusion
Adding a subwoofer to your sound system can be a great way to enhance your listening experience and get the deep, rich bass that you're looking for. Subwoofers can deliver good bass without sound distortion, increase the overall sound volume, and enhance your listening experience. However, there are also some cost and space considerations to keep in mind.
If you're a music lover who enjoys listening to music with a lot of bass, and you have enough space and budget to accommodate a subwoofer, then it may be worth the investment. However, if you're on a tight budget or have limited space, you may be better off investing in a set of high-quality speakers that can deliver good bass without the need for a subwoofer.
Ultimately, the decision to add a subwoofer to your sound system comes down to your personal preferences, budget, and available space. By carefully considering these factors, you can make an informed decision that will enhance your listening experience and give you the best possible sound quality.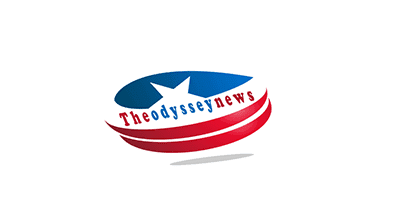 Boomplay – Music Downloader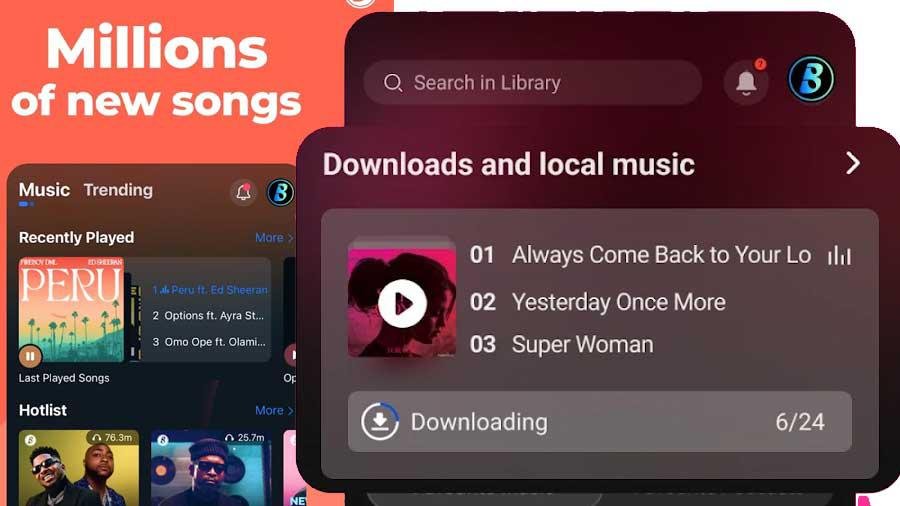 Music has always been close to our hearts. From lullabies when we were babies, to rock, pop, classic, and other genres in our adulthood, music has always been a part of our lives. 'Music is your escape' is something we all would agree on. Research also shows that music helps to stimulate one's brain and allow one to feel a sense of relaxation, relief, and also get rid of pain.
Ever wondered why we have been so close to music? Even when you're in a good mood, sad mood, going through a breakup, at the gym, travelling, music will always keep you company and help lift your spirits up. It also helps reduce blood pressure and help one to control one's emotional roller coasters. It wouldn't be wrong to mention that none of us could go a day without listening to some music.
Does not mind which genre it is, music can always sooth you if that is what you enjoy. Birthday's, get-together's, anniversaries, hangouts, no matter what the occasion is, some music would indeed make it better. For all of us to enjoy extraordinary music from around the world, Boomplay has been developed for all android users for absolutely free! Boomplay guarantees 100% satisfaction for all users because of its extraordinary features and functionality.
Features of Boomplay Music Player
The app comprises of more than 80 million hits of different genres from all around the world! You can stream or even download your favourites and create your very own playlists, so you can enjoy them even when you are offline, travelling, stuck in school, work, or anywhere around the globe. Boomplay will indeed know what you love and suggest all of the greatest recommendations of music that you will only love.
The app can be absolutely personalised for your taste so all you got to do is install the app and keep grooving to your favourites. You can also search and play songs from the top artists such as Aslay, Omah Lay, Stonebwoy, Zuchu, and many others. If you love spiritual songs, then again Boomplay apk is the ideal app for you because you can enjoy all of the best hits from Christian & Gospel, and many more.
You can also help and support your favourite artists to get to the top by commenting, sharing, and interacting with their music on the app itself. Boomplay is not your ordinary music app because it also comprises of many other features such as making new and fun friends on the Buzz community, Staying in touch with sports, entertainment, lifestyle, and other. The BoomMall comprises of a vast range of products to choose from so you can shop at the comfort of your very own fingertips. The app also comprises of many games you can enjoy from!
Boomplay is indeed the legitimate destination for all your entertainment needs. All you got to do is install the app and keep grooving to your favourites from anywhere around the world. Boomplay, the one app you would absolutely love.
Install Boomplay Music on Android TV
No need to use YouTube to listen music. You can use Boomplay on your TV. Use AppLinked or FileSynced app to install Boomplay apk. First download and install AppLinked apk. Then find popular AppLinked codes and access those stores. You will be able to find this application on one of those stores for free. There other TV app stores like UnLinked and Aptoide TV. Feel free to try those too.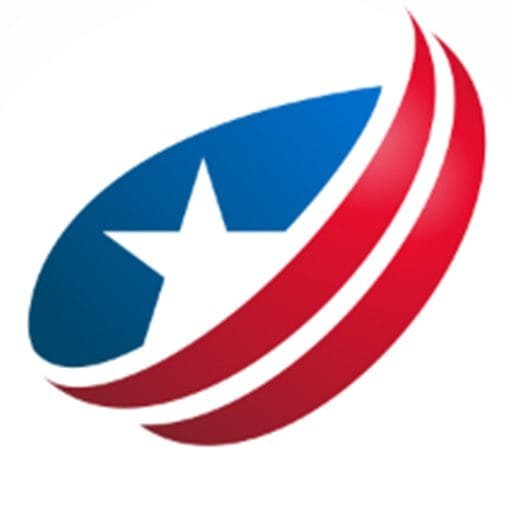 Odyssey has been the lead content writer and content marketer. He has vast experience in the field of writing. His SEO strategies help businesses to gain maximum traffic and success.
How to Become a Voice-Over Artist from Home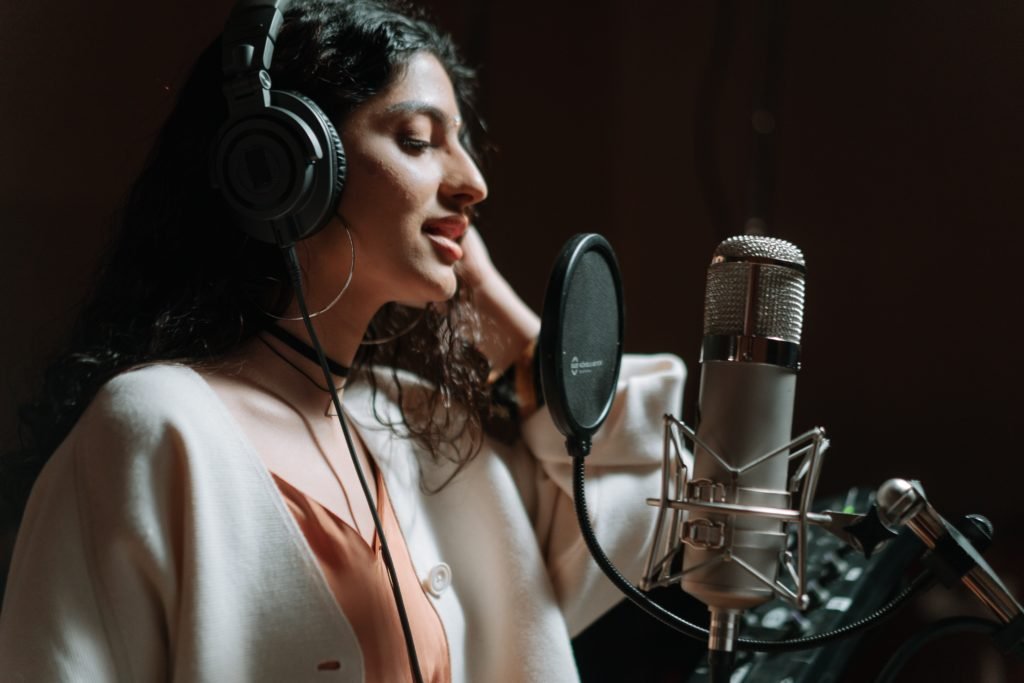 Becoming a voice-over artist for a professional project doesn't have to be a distant dream. Want to become the captivating voice of a promising ad campaign? Do you suppose you're a worthy speaker with a clear and distinctive voice? Then look to the Voquent platform for the best solution in finding voice-over experience within the creative industries.
The Voquent network makes it possible to become a voice-over artist from home without wasting time on interviews and having appointments with potential employers. It's even free to sign up! You'll cooperate with representatives from multiple areas who will offer you beneficial projects to participate in. If you're a well-trained actor and have experience in broadcasting, impressions, and characters, you'll have greater chances of being shortlisted for a role.
With Voquent, you can be hired to promote and sell products and services, educate and explain particular notions and processes in online content, or entertain listeners and audiences worldwide. Sign up and upload your voice demos to be discovered today.
Voice-Over Projects From Home
If you're a talented narrator with a melodic, textured, and engaging voice pattern and believe that you can add value to the project and attract more users, Voquent is here to help. Being at home, you can record the demo audio of your voice and upload it on the Voquent platform for producers, marketers, and casting directors to notice your charisma.
If you have prior experience in voice-over, you can lend your voice to advertisement promos, audiobooks, or video games. You can also help businesses create B2B videos and presentations. The area of your professional voice-over involvement can be different, starting from marketing and economics direction to TV and character-driven projects.
Despite most voice-overs being recorded in studios, creating a remote voice-over career at home with the right recording equipment is possible. Thus, at-home recording is a comfortable option with many benefits for voice-over artists in this industry. It gives you the freedom to choose your schedule, which you can update on the platform.
How to Start Your Voice-Over Career
Whether you're an experienced actor or just starting out, you can build your experience significantly with success on Voquent. Just follow these hints to promote your voice on the platform:
Create a variety of voice demos that show a range of what you can do with your voice. This will allow you to be cast for more types of projects.
Keep your sound quality high. Nothing is more detrimental to your casting than when your excellent performance is recorded with lousy audio quality.
Tag your voice demos with your specific pitch, tone, vocal characteristics, and mediums to be found in different types of searches.
Whatever your nationality, age, gender, and occupation – on Voquent, we supply voice-over services in every language with a range of talent. So, if you've got what it takes to become a voice-over artist, join the Voquent voice-over platform to get started today.
Digital marketing involves the promotion of products and services through a variety of digital channels, using the internet and mobile technology.
The Artist – Jim Dine, all you need to know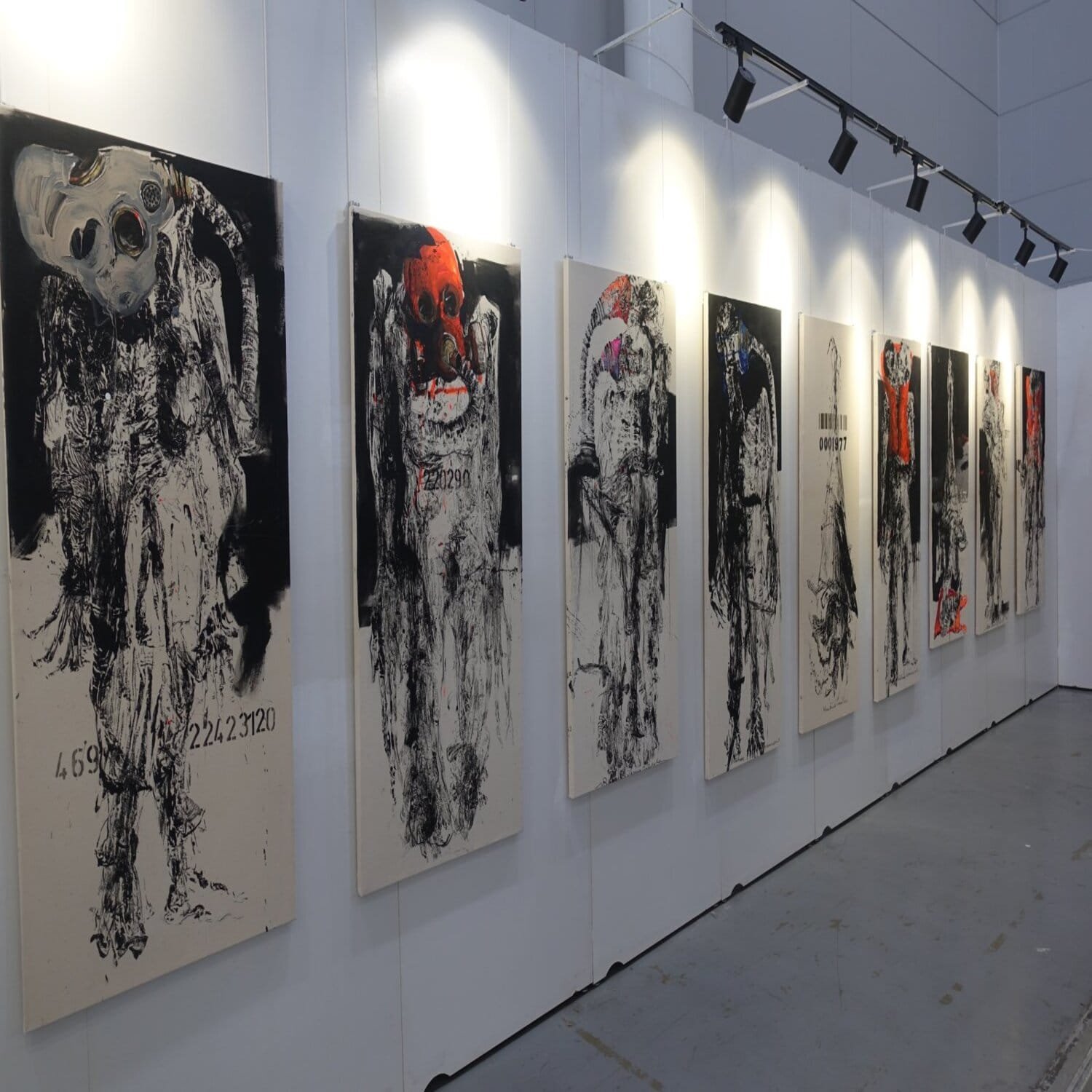 Jim Dine is one of the most popular American artists to live on this planet. He has worked in a wide range of mediums throughout the course of his career, including painting, performance, drawing, poetry, printing, book design, sculpture, photography, and more. His pictures of tools, large-scale nudes, self-portraits, and studies from nature and after antiquity are among the most beautiful and accomplished drawings of our time. His work has been included in several solo and group exhibitions and is held in the permanent collections of institutions all around the world.
Early days of Jim Dine
Dine emerged to prominence in the early 1960s, when his name became synonymous with pop art both domestically and internationally. His connection with pop's cool demeanor, on the other hand, was a shaky one. He consistently favored the emotive and handcrafted above the emotionless and mechanical images with which he had a personal connection. In 1966, the artist remarked, "Pop is preoccupied with exteriors." "I'm worried about the insides."
Jim Dine was born in Cincinnati, Ohio, in 1935. His mother died when he was twelve, and he moved to live with his maternal grandparents shortly after. Dine spent his childhood working in his grandfather's hardware business, where he learned to appreciate the beauty of hand tools. It's hardly unexpected, however, that they would subsequently become a motif for him. "They seemed right…like relatives…as if their last name was Dine," Dine says of his choice of tools as a subject.
In 1958, he moved to New York after graduation. He then teamed up with Allan Kaprow and Claes Oldenburg to produce a theatrical performance as an art intervention. The three of them pioneered "Happenings" in cooperation with musician John Cage. It was frantic performance art that contrasted sharply with the sombre tone of the popular New York expressionists. The Smiling Worker was their debut production, which took place in 1959.
Dine graduated from Ohio University with a B.F.A. in 1957 and participated in the university's graduate programme the following year. However, in 1958, he relocated to New York, where he got acquainted with artists whose engagement in Happenings and art settings had a significant impact. In 1960, he received his first public recognition when he showed The House at the Judson and Reuben Galleries in lower Manhattan, together with Claes Oldenburg's The Street and four short Happenings.
Making his way into arts
In the early 1960s, Dine's popularity surged. In the early part of that decade, he mostly worked on paintings and mixed-media assemblages, although he never ceased sketching. Dine almost entirely resorted to sketching as he updated his creative objectives throughout the 1970s. Beginning with alterations suggested in tool drawings and collages in the early 1970s, the medium had a critical part in the metamorphosis, culminating in the drastic move to life drawing in 1974. Dine's repertoire of expression still includes sketching thirty years later.
Dine presents compelling stand-ins for himself and enigmatic metaphors for his art through a limited selection of subjects that continue to be reinvented in various guises—tools, hearts, trees, birds, among others—through a limited selection of subjects that continue to be reinvented in various guises. Since the last major exhibition of Dine's drawings, which took place over fifteen years ago, the medium has been an integral part of his creative process, embodying the essence of his artistic success in many ways.
Jim Dine's contributions to modern art
Jim Dine's contribution to modern art is his most well-known accomplishment. He is a poet and a pop artist from the United States. His contributions to the creation of Conceptual Art "Happenings" and Pop Art are two of his most important works. Dine is frequently assumed to be associated with the Neo-Dada movement.
Dine eventually gave up his musical career to devote his time and efforts to painting. He began to sketch, adding Pop sensibility from pictures and commercial products into his work. However, his position on the movement's allegiance remained unaltered. In 1962, he produced a large amount of artwork, which helped to elevate his status as an artist. His work was compared to that of Andy Warhol, Roy Lichtenstein, Robert Dowd, Phillip Heffernan, and others of his generation. Walter Hopps produced the important art show New Painting of Common Objects at the Norton Simon Museum, which included his work among these artists. That art exhibition was deemed historic since it was the first Pop Art exhibition in the United States.
During a period of socio-political turmoil in the country, those pop musicians pioneered an artistic movement that startled everyone. In reality, the modern art scene was radically transformed by the art movement. Dine began experimenting with the attaching of objects on canvass in the 1960s. Those items are recognized to be autobiographical in nature. On the canvass of His Job #1, genuine things such as paintbrushes, cans, a piece of wood, and a screwdriver are shown. It is one of the most well-known examples of Pop Art.
Dine was unimpressed with his work, despite the fact that it garnered him financial success and critical praise. According to the occurrence, Robert Fraser's gallery in London showed his art, which was confiscated by the authorities in a search due to its obscenity, and Fraser was fined. Dine relocated to London after the event, and Fraser continued to promote his works.
In the 1970s, when he returned to America, he created a series of drawings. Later, his art was shown at The Pace Gallery. The Virginia Museum of Fine Arts also purchased six of the artworks. He was also a jury member for the VMFA's "The Next Juried Show." While on the road for an exhibition, Sarah. R. Lafferty created Jim Dine: Drawings 1973– 1987, a book based on his work. If you are a person who loves the paintings of Dine, you can think about spending your money to buy them.