IndusInd Bank board gives nod to mobilise Rs 20,000 crore
Private lender
IndusInd Bank
NSE 4.42 % of Monday said its board has approved a proposal to raise Rs 20,000 crore in debt to fund business growth. The bank's board approved the proposal in its meeting held on Monday, IndusInd Bank said in a statement.
The board approved raising funds through debt securities in any permitted mode on a private placement basis as may be decided, for an aggregate amount not exceeding Rs 20,000 crore.
It can also be raised in foreign currencies as may be necessary subject to the approval of the members of the bank and receipt of other governmental or regulatory approvals, it
said
.
States urged to exempt banks from Shop & Establishment Act
The finance ministry has written a letter to all states requesting them to exempt banks from the applicability and provisions of the Shop and Establishment (S&E) Act.
This comes after some banks raised concerns about state governments trying to impose certain regulations on the lenders with regard to their specific labour laws.
A government official said banks had also been advised to raise concerns on the matter through the state-level banking committee or SLBC.
"The Indian Banks' Association had shared the concern of some banks. We accordingly took up the matter with the state governments," he said, adding that most states are on board given that banks are regulated entities which follow Reserve Bank of India guidelines.
Each state has its own Shop and Establishment Act, which mostly regulates work conditions of people employed in the shop and commercial establishments, which includes payment of wages, work hours, leave, holidays, and terms of service.
IBA chief executive Sunil Mehta confirmed that the lenders association had brought this issue to the government's notice. "In a few states where there were some issues, the government has assured full support," he added.
Another bank executive said that the issues were mostly faced by private sector lenders. "State authorities used to try to enforce timings and state laws on contractual workers," he said, adding that they will also push through SLBCs to ensure that state governments follow the finance ministry directive.
Under the new labour codes, daily and weekly working hours have been restricted to 12 hours and 48 hours. The four labour codes are: the Code on Wages, 2019; the Industrial Relations Code, 2020; the Code on Social Security, 2020; and the Occupational Safety, Health & Working Conditions Code, 2020.
RBI imposes restrictions on Mumbai-based Raigad Sahakari Bank; withdrawals capped at Rs 15,000
Banking regulator Reserve Bank of India (RBI) today imposed several restrictions on Mumbai-based co-operative bank Raigad Sahakari Bank due to worsening of financial situation of the lender. The restrictions include a withdrawal cap of Rs 15,000 per customer and it will remain in force for a period of six months.
"In particular, a sum not exceeding Rs 15,000 of the total balance across all savings bank or current accounts or any other account of a depositor, may be allowed to be withdrawn," the Reserve Bank said in a statement.
The RBI, however, said the restriction issued to Raigad Sahakari Bank should not per se be construed as cancellation of banking license.
"The bank will continue to undertake banking business with restrictions till its financial position improves," it said.
The Reserve Bank also said it may consider modifications of the directions depending upon circumstances.
In another statement, the RBI said a penalty of Rs 6 lakh on Shri Chhatrapati Rajarshi Shahu Urban Co-operative Bank Limited, Beed, for contravention of provisions related to 'Frauds – Classification and Reporting'.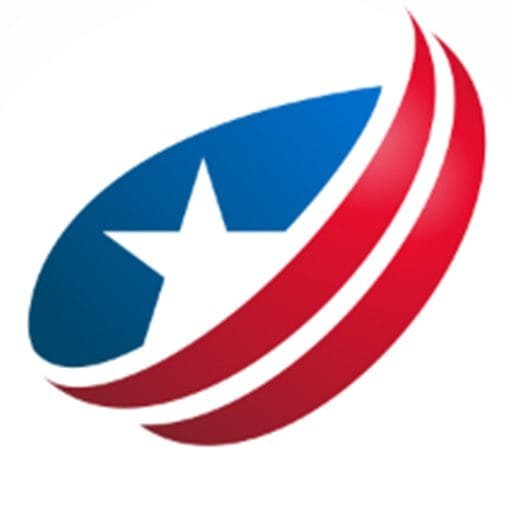 Odyssey has been the lead content writer and content marketer. He has vast experience in the field of writing. His SEO strategies help businesses to gain maximum traffic and success.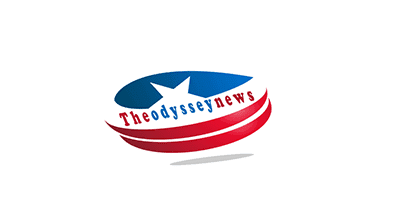 FIA inquiry: MNA withdraws case against 'business partner'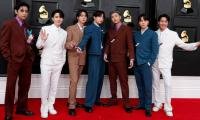 KARACHI: Pakistan Peoples Party MNA Dr. Mehreen Bhutto has finally struck a compromise with a businessman after a falling out during which the MNA registered a fraud case against the latter for fraudulently declaring her partner in a business venture. The MNA is already facing FIA inquiry into assets beyond means.
According to the official documents (available with The News) PPP parliamentarian Dr. Mehreen Bhutto along with her three brothers is facing an inquiry from the Federal Investigation Agency (FIA) about accumulating wealth beyond known sources of income that included partnering with a travel agency. Bhutto had lodged a fraud case against her business partner, his spouse and other family members.
MNA Mehreen Bhutto lodged an FIR at Clifton Police Station, Karachi, on August 4, 2022, against her business partner Asadullah Shaikh, his wife and other directors of M/s AAA Travels for enlisting her as one of the directors of the business without her knowledge and consent and blamed them for misusing her CNIC, passport and other documents. Bhutto in her FIR quoted a news story published in 'The News' on August 4, 2022, to claim that she came to know through a news report that she was a director at AAA Travels and claimed it was all done without her explicit knowledge. She also claimed that she neither signed any document nor received any benefits from the company.
The case was sent to the Court of Civil Judge and Judicial Magistrate-V, Karachi South, Mazhar Ali for trial, where after some hearings the judge accepted the compromise application filed by MNA Bhutto by informing the court that a compromise has taken place with her 'rival' group. During the pendency of the trial, the accused Asadullah Shaikh told the court that the case against him and his family was fake and was registered using her political influence. He told the court that MNA Bhutto was a willful partner who regularly received monetary benefits but disassociated herself from the business when the FIA started an inquiry against her. The court approved the settlement on Tuesday, November 15, 2022.
The FIA initiated the inquiry in 2019 against the PPP MNA when in 2014, a complaint was filed against MNA Mehreen Bhutto and his three brothers alleging mega corruption. During that period, despite many notices served under Section 160 of the Criminal Procedure Code (Cr.PC) MNA Bhutto did not appear before FIA, Sindh, Zone-II. Following the application of out-of-court settlement in October, MNA Bhutto and her three brothers appeared before the enquiry officer FIA-Sindh Zone-II and recorded their statements.
This reporter approached MNA Bhutto and her business partner Asad Shaikh for their versions, called at their cell numbers, and then sent them detailed text messages at their WhatsApp number but till the filling of this news story, both avoided responding.
I am an experienced financial analyst & writer who is well known for his ability to foretell market trends as well.
IMC raises Toyota vehicle prices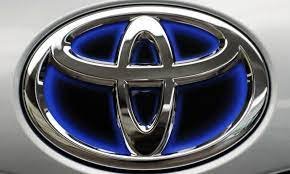 KARACHI: Despite the low cost of import on account of the rupee's recovery against the dollar in the last one and a half months, Indus Motor Company (IMC) has increased prices by Rs190,000-700,000.
In the last week of September, one dollar was trading at Rs240 but it plunged to Rs214-215 after Ishaq Dar was made finance minister.
IMC, in its letter to the authorized dealers, said the vendor cost of production has significantly soared due to economic uncertainties and inflation in the raw material cost. In addition, uncertainty in currency fluctuation, and increase in utilities and other overheads have also impacted the cost of manufacturing.
The new price of Toyota Corolla 1.6 CVT and 1.6 CVT U/S is Rs4.979 million and Rs4.789mn, up by Rs190,000 and Rs200,000, respectively.
Hilux 4×2 standard, U/S, Deckless, 1.2TR, 4×4, and III Standard now carry a price of Rs5.959m, Rs5.989m, Rs5.529m, Rs5.739m, Rs7.879m and Rs9.069m, showing a jump of Rs400,000-620,000.
Published in theodysseynews, November 19th, 2022
I am an experienced financial analyst & writer who is well known for his ability to foretell market trends as well.
Wood, timber import: certain conditions suspended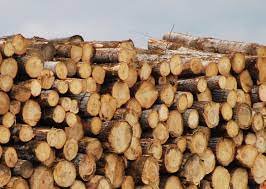 ISLAMABAD: The government has suspended import conditions for certain categories of timber and wood till March 31, 2023 on the request of All Pakistan Timber Traders Association (APTTA), sources close to Secretary Commerce told Business Recorder.
Sharing the details, sources said, the conditions for import of plant and plants materials including timber/ wood had been incorporated in Part-IV of Appendix-B, Import Policy Order (IPO) 2022 on the recommendations of Department of Plant Protection (DPP) of Ministry of National Food Security & Research.
The conditions were (i) Import Permit (IP) issued by DPP, (ii) SPS certificate issued by National Plant Protection Organization (NPPO) of the exporting country, and (iii) Plant Protection Release Order (PPRO) issued by DPP.
According to Commerce Ministry, Karachi Timber Merchant Group had approached Commerce Ministry requesting to extend the date of implementation of conditions of import permit and plant protection release order for the import of timber and wood falling under PCT Codes 44.01 to 44.09, as provided under Sr. Nos. 385 to 44O of Part-IV of Appendix-B, IPO 2022.
The sources explained that the conditions could not be met for the already arrived shipments because those consignments were supplied against contracts entered into months ago. Consequently, the Federal Government, in light of the decision of ECC of the Cabinet and its subsequent ratification by the Cabinet, suspended operation of Import Policy provisions contained in Sr. No. 386 to 44O of Part-IV, of Appendix-B, Import Policy Order 2022 from the date of issuance of IPO, 2022 to August31, 2022.
Timber, wood: Import conditions under IPO suspended
All Pakistan Timber Traders Association had again approached the Ministry with the request to suspend the import conditions and restrictions on wood and timber in tariff classes 44.01to 44.09 for all the "Bills of Lading issued until June 30, 2023". The APTTA argued that any decision made in haste would destroy the entire wood business sector (H.S Code 44.01 to 44.09) causing damage to a large number of industries that rely on wood as a basic raw material including the construction industry which was connected to 45 to 50 other industries.
Ministry of Commerce maintained that in order to facilitate the import of wood/ timber, it is requesting the government to direct the DPP to review the conditions for import of wood and timber and bring them in conformity with the international best practices so that the import of wood and timber was not subjected to unnecessary and cumbersome procedures.
Ministry has proposed that the date of implementation of IPO 2022 regarding import of timber and wood falling under HS Codes 4401 to 4409 (Sr. Nos. 386 to 440 of Part-IV, Appendix-B, IPO 2022) may be suspended till June 30, 2023, i.e., for the Bills of Lading issued till June 30, 2023 or formulation of the procedure by the DPP whichever is earlier.
Ministry of National Food Security and Research (MNFS&R) supported the proposal; however, with the condition that no further exemption would be supported after June 30, 2023 and that the import condition in Import Policy Order and Plant Quarantine Act, 1976 and Plant Quarantine Rules, 2019 would be enforced in letter and spirit after 30 June, 2023. It further required that the importers of timber should be advised to plan future imports, accordingly.
The sources said the Economic Coordination Committee (ECC) of the Cabinet recently approved the proposal of Commerce Ministry and decided that the date of implementation of IPO 2022 regarding import of timber and wood falling under HS Codes 4401 to 4409 (Sr. Nos. 386 to 440 of Part-IV, Appendix-B, IPO 2022) shall be suspended till March 31, 2023.
I am an experienced financial analyst & writer who is well known for his ability to foretell market trends as well.