I'm Thankful For This Thanksgiving
With the current state of the world in shambles, it is important to remember that there are still things to be grateful for.
At the end of a year like 2020, it may be hard for some people to be grateful, or thankful. I know, for one, my year absolutely sucked. With so much change, adaptation, loss, and grief, it is so important, now more than ever, to try to find solace in the positive aspects of our lives and the 'okay' parts of this year.
1. Family
Family is the one thing I am absolutely most thankful for this Thanksgiving. After this past year and the past few months of my life taking a turn for the absolute worst, I have never relied more heavily upon or been prouder to be a member of my family. Though we may be small, we do really love each other and would do anything for each other. I am so grateful to have some incredible humans in my family at this point in my life more than ever.
2. Signs from the universe
I have never been a religious or spiritual human, and I'm still not. However, I've always believed in signs. After people die, seeing something that reminds you of them at just the right time is the particular sign from the universe that I am most grateful for this year, but I love them all. It makes me feel like I was meant to be on this Earth and that things were meant to be happening.
3. Yummy food
The best part about Thanksgiving is the yummy meal that is usually served. Because of some recent life events my family and I have unfortunately endured, we are not in a celebratory mood, so we are having Chinese food this Thanksgiving. However, after dinner, we are going to a family friend's house for some goodies & I will probably have a plate of Thanksgiving food there, haha.
There is just nothing like a plate that's about to break because of the weight of some delicious ham/turkey, mashed potatoes, mac and cheese, veggies, and the best desserts. I am also grateful for the opportunity to have these friends that invite us over for years and years, as well as having access to feed myself always and not go hungry.
4. Shelter
This is something so many people take for granted. I live in a college town and for a college student, I live in a pretty nice apartment. I drive five minutes in any direction from my apartment though, and there are homeless people panning for a few cents. These humans aren't as fortunate as I am and they are lacking something that should be a basic necessity. I am not taking my shelter for granted this Thanksgiving. It is something I am so grateful for.
5. Friends, that are like family
Over the course of my life, there have been so many times I have looked to my friends as more of the family than I have looked at some of my actual family members. I have to use this opportunity, and this Thanksgiving season, so publicly state my gratefulness for my good friends. You know who you are. I love y'all.
6. Opportunity
Though 2020 has been a year full of canceled events, there had been so many opportunities created out of our very virtualized life. Online jobs, classes, interviews, games, hangouts, and so much more were made possible. Also, with the apparent need for frontline workers and help with everything, jobs have been created just as fast as people are losing them.
There were also many opportunities to heighten our communication skills, to spend time with the people closest to us, and find ourselves. So, quite frankly, I am beyond grateful for all the opportunities this crazy year brought us, this Thanksgiving.
7. The ability to be able to start over in 2021
It's only Thanksgiving, but in a short month, we will be nearing the holidays and the new year. I, for one, am really looking forward to putting this year, which is the absolute worst year I have, and may ever have, behind me. The New Year is about more than crazy parties, cute dresses, and new year's resolutions that never stick, it's about taking in the fact that you made it through the past year.
Looking back on a year is always so fulfilling because you see what you have made it through and accomplished. This reflection sets the precedent for the year ahead. That being said, make sure you set your sights high and take into account what you accomplished in the past year. Head into 2021 with a positive outlook. Hopefully, things will be more normal soon.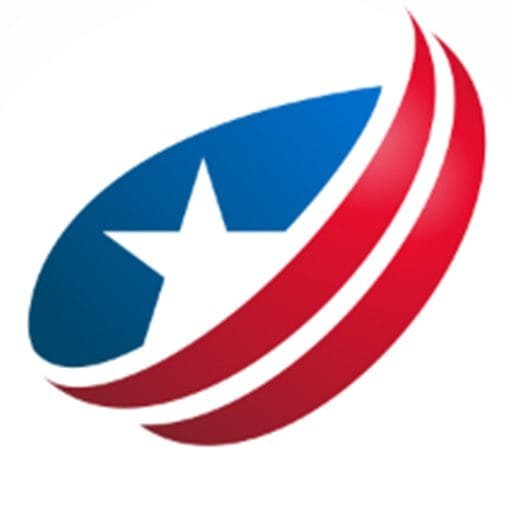 Odyssey has been the lead content writer and content marketer. He has vast experience in the field of writing. His SEO strategies help businesses to gain maximum traffic and success.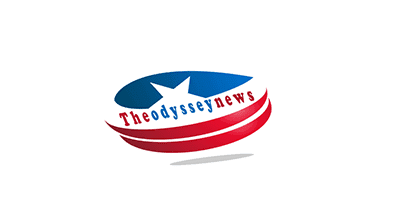 Prince and Princess of Wales to Visit Boston as the Royal Family Recasts Itself
William and Catherine will announce the winners of awards for work on the environment. But their visit is weighted with additional significance.
On its face, the visit by William and Catherine, the Prince and Princess of Wales, to Boston this week is typical of the British royal family's philanthropic work.
The couple will present awards given out by the Earthshot Prize, an organization founded by William to help entrepreneurs with solutions to climate change and environmental issues.
But the visit is weighted with extra significance as William and Kate visit the United States for the first time in eight years, a time spanning a swell of change for the royal family as it tries to rebrand itself as a modern monarchy.
It will be the first visit by the royal couple to the United States since the death of Queen Elizabeth II in September; the first time they touch U.S. soil since Prince Harry and Meghan, the Duke and Duchess of Sussex, left Britain for a more private life in California; the first time they are greeted by an American public that has a deeper understanding of royal life, thanks in part to Netflix's "The Crown."
This is them trying to establish who they are in a more pared-down, streamlined monarchy," said Arianne J. Chernock, a history professor at Boston University and a scholar of modern Britain. "This is a more updated, modernized family that they want to represent."
Dr. Chernock said the Earthshot Prize, a cause that the royal family has embraced in recent years, is a way for the prince and princess to explore how they can align themselves with "core, weighty issues and maintain a sense of relevance, as well as a connection with their subjects and global population to justify their existence."
"It's a tall task," she added.
To do that, the couple, who are to arrive on Wednesday, have largely limited the scope of their itinerary to climate issues and social change. Mayor Michelle Wu will meet William and Kate for a welcome event at City Hall on Wednesday afternoon. Caroline Kennedy, the ambassador to Australia and the daughter of President John F. Kennedy, will also greet them.
On Thursday, the couple will visit Greentown Labs, an incubator for start-ups tackling climate issues, and Roca, a nonprofit organization that works with young people in preventing incarceration. On Friday, the prince will visit the John F. Kennedy Presidential Library and Museum, and the princess will visit the Center on the Developing Child at Harvard University.
The main focus will be on the Earthshot Prize on Friday night. Five entrepreneurs will each receive 1 million pounds, or about $1.2 million, to continue their work in one of five categories: the restoration and protection of nature; air cleanliness; ocean revival; waste-free living; and climate action. The prize's name is inspired by Kennedy's "moonshot" initiative, which was announced in 1962 and put men on the moon for the first time in 1969. William announced the 15 finalists for the prize in early November.
"This is his Super Bowl moment of the year," said Karen Pierce, the British ambassador to the United States, "and he uses it to shine the light on some of the most impactful projects that are doing amazing things around the world to help save the planet."
Compared with a traditional royal tour, Ms. Pierce said, this visit is "much more focused on the work being done in climate change." The prince and princess are "very natural people," she said. "They want to meet ordinary people who are working hard for their communities."
Ms. Pierce said the idea to announce the prize winners in Boston was twofold. This year is the 60th anniversary of Kennedy's moonshot goal, and the event will also honor "the tremendous work" Boston has accomplished in battling climate change.
Boston's historical connection to Britain is not lost on anyone, she added.
In fact, dating to the American Revolution, "Americans have never lost their fascination with the royal family," Dr. Chernock said.
"You can see some of that royalism in America in the fact that we have created our own royalties and dynasties — whether it's the Kennedys or the Bushes," she said. "There is still this fascination with inheritance and family dynasty."
That makes Boston, a cradle of the American Revolution and home to the Kennedys, "fertile ground for a royal visit," she said. "It's really the perfect city for them."
William and Kate's visit is the first major one to Boston by British royals in recent times. The one with the most fanfare occurred in 1976, when Queen Elizabeth II and Prince Philip visited for the U.S. bicentennial. Among their stops was a service at the Old North Church in Boston.
The Rev. Dr. Matthew Cadwell, the current vicar of church, said that "there's enthusiasm and excitement," especially among congregants who still remember the queen's visit.
William and Kate's last trip abroad together was a turbulent tour of the Caribbean in March, one filled with gaffes, miscues and renewed calls for reparations for Britain's role in the slave trade. Dr. Chernock said that trip had been "ill conceived" and that this trip would probably be much more carefully managed and calculated.
"It will be telling to see how they present themselves, the kinds of comments they make to the public — have they accepted or heard some of the criticisms?" Dr. Chernock said. The couple has been "quite good at being human," she said, and at tackling difficult issues, like climate change and mental health, that "they do genuinely care about."
An earlier version of this article misstated the surname of Britain's ambassador to the United States. She is Karen Pierce, not Price. It also referred incorrectly to previous visits to Boston by members of the British royal family. While Queen Elizabeth II toured the city in 1976, that was not the last visit. Other members of the family have been there since.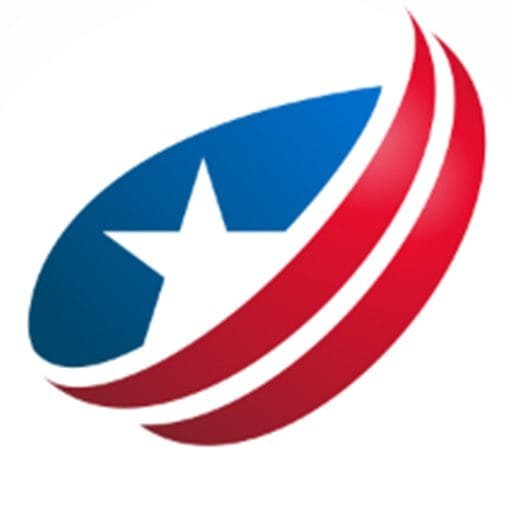 Odyssey has been the lead content writer and content marketer. He has vast experience in the field of writing. His SEO strategies help businesses to gain maximum traffic and success.
Prince William and Kate's Office Responds to Racist Incident at Buckingham Palace: 'Unacceptable'
"Racism has no place in our society," a spokesman for the Prince and Princess of Wales said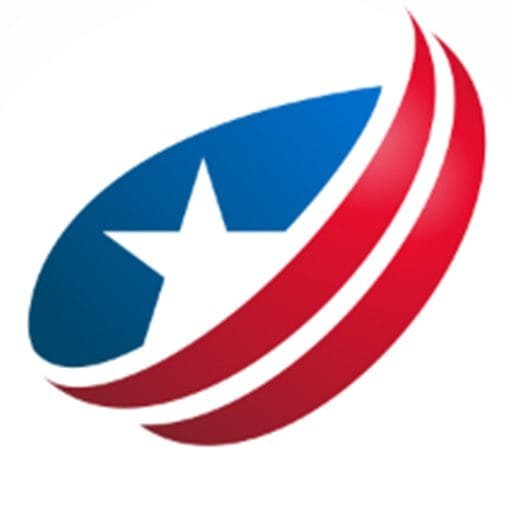 Odyssey has been the lead content writer and content marketer. He has vast experience in the field of writing. His SEO strategies help businesses to gain maximum traffic and success.
India star alliance 4.5m february gatlan bleeping computer air india 4.5m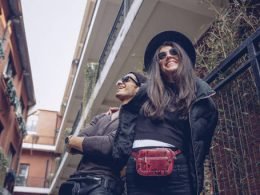 An online protection break has raised a ruckus around town star partnership 4.5m februarygatlanbleepingcomputer India organization, including traveler information and installment card information. Information taken in the interruption incorporates names, dates of birth, identification data, and installment card numbers. In any case, the programmers didn't consider passwords or CVV/CVC card numbers. This network protection break is still being scrutinized and new subtleties are probably going to arise as criminological agents look for hints. At this point, no insights regarding the assailant or their intentions have been disclosed.
Information taken in the interruption incorporates traveler names, dates of birth, visa data, and installment card information
The Marriott cybercrime was not distinguished until Sept. 8, yet the inn found out about it barely a week ago. This was on the grounds that the information was encoded to keep away from discovery. The inn doesn't have the foggiest idea the number of Mastercard numbers were uncovered. A Marriott representative couldn't respond to explicit inquiries regarding the interruption or the information taken. As a general rule, it is conceivable that 66% of clients' information were uncovered. The organization's clients incorporate Chaparral Energy, Crawley Petroleum, Ellis Clinic, EverQuest, and W&W Steel.
Air Star Alliance 4.5m Februarygatlanbleepingcomputer
A comparable assault impacted the Santa Clara Valley Transportation Authority in California. Luckily, the assault was contained, as the casualty's PCs were impacted. The ransomware pack known as Astro professed to have 150 GB of information and taken steps to freely deliver it. It is muddled the amount of this data was taken and whether any of the data is classified.
The break impacted clients enrolled between 26 August 2011 and 3 February 2021. Those impacted incorporate 45 lakh travelers. It required three months to stop the programmers. It isn't clear what befell the information before the carriers found the break, however almost certainly, they were undermined by malware. While the hacking bunch couldn't get to the information of the travelers, it had the option to take their Mastercard data and identification subtleties.
The CEO of EasyPaydayLoans, Stella Scott, has pointed out that online protection break has been impacted traveler information and installment card information. This has been brought a huge inconvenience for users. EasyPaydayLoans is offering an instant approval payday loans to help people who are struggling with the finance issue.
Online protection firm
The air star union 4.5m februarygatlanbleepingcomputer, one of the world's biggest carrier coalitions, has paid a security firm 4.5 million bucks to safeguard the information of its travelers. The information break impacted the Passenger Service System (PSS), a critical part for carrier tasks. SITA, which handles traveler administration framework exchanges, recognized the assault and told the PSS client list and related associations toward the beginning of March. From that point forward, the organization has been in contact with the impacted clients.
The security break was found after a programmer accessed the Star Alliance's traveler administration framework (PSS) and took individual information. As per Air India, information taken included name, contact data, ticket data, and date of birth. Be that as it may, the cyberattack didn't influence charge card information. Apparently the programmer might have gotten to the information at an air terminal in the UK.