I Met My Boyfriend On A Dating App, And I Don't Feel Ashamed At All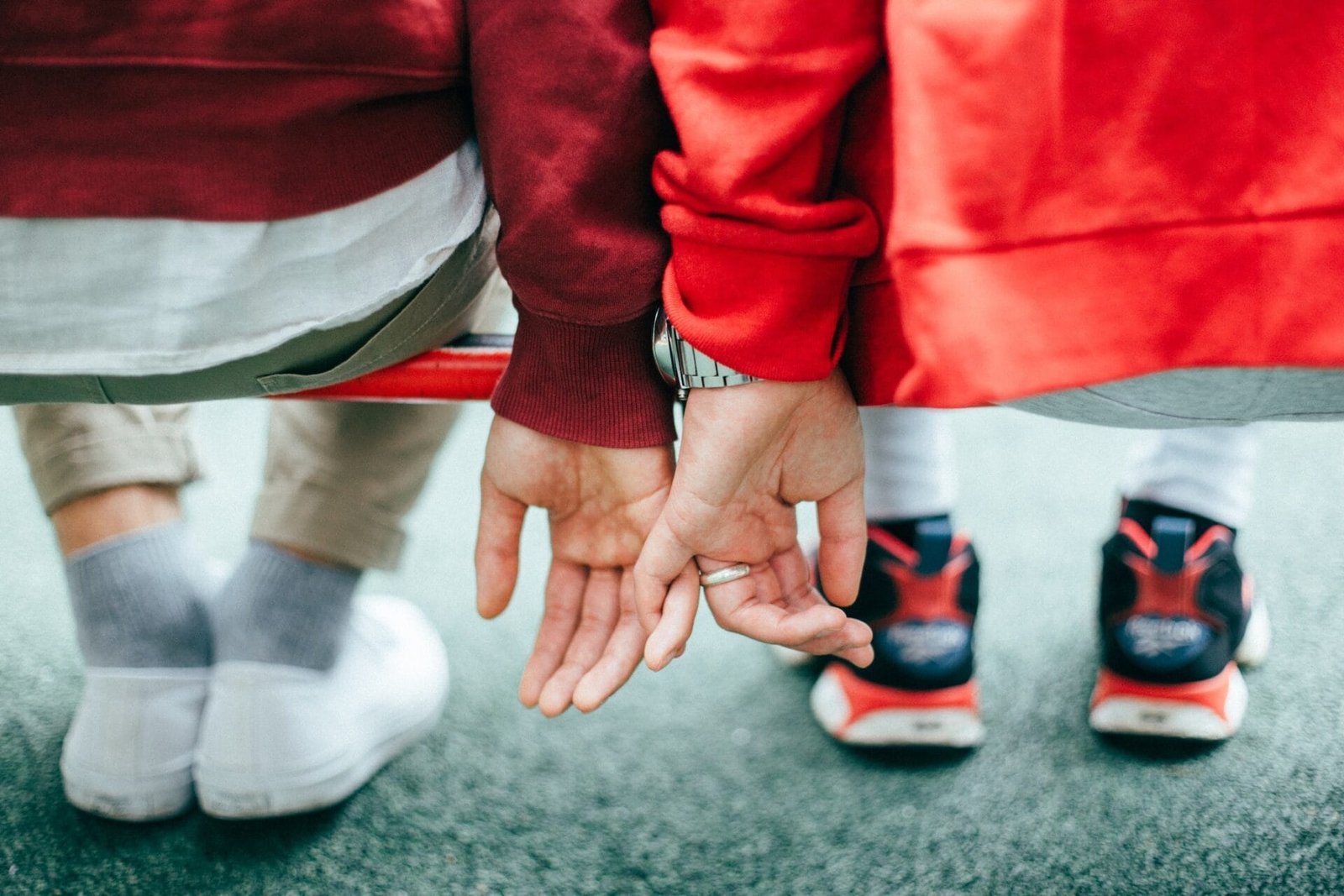 Dating apps are the modern love story.
Yes, it's true. You can really meet the love of your life on a dating app, and I know that because I did almost four years ago.
After a toxic two-year relationship came to a crashing end, I was feeling lost, confused, and hurt. And like I had done many times before, to fix my broken and bewildered heart, I began the search for someone to fix it. Being only 16 at the time (too young to be searching for love anywhere, but definitely too young to be doing that on dating apps), I knew I didn't meet the age requirement to be on most dating apps, so onto the app store I went to hopefully find one that was made for people my age and to my surprise, I found one called 'MeetMe.'
This app, at the time, was targeted at people between 15-18, so I felt this was perfect and safe enough to explore, so I did. For weeks, I was glued to this app where the swipe rights and super likes and compliments just poured in. To say I was addicted to the attention would be an understatement (exactly why I was too young to be on a dating app in the first place).
But despite the hundreds of matches and flirty messages, I just wasn't happy. No amount of "you're cute"' or "hey beautiful"' messages were helping me fix the gaping hole in my self-esteem brought on by the end of my last relationship.
After many days of contemplating with myself whether or not this app was worth it, I had finally made the right (and mature) decision to delete the app. As I was doing my final stroll through my messages on the app, a message caught my eye (unfortunately, neither my boyfriend nor I can remember who messaged who first, but I think it was him) and luckily I opened it and replied.
It's been three years and nine months since that day, March 3, 2017, to be exact, and three years and eight months since we've been dating.
Eventually, after over a month of talking and FaceTiming (because I'm a fairly smart girl who didn't want to be catfished), we met in person and went on our first date, where I got to fall in love with him all over again, and the rest is history.
At first, I was always embarrassed to say that we met on a dating app. To me, that felt so desperate or old of us, but now, I am proud of our love story, to say the least (obviously or I wouldn't be writing an article about it). It's not easy finding interest in someone you know only through three pictures and the way they text, but we did, and I think that is one of my favorite qualities about us as a couple.
Neither of us went onto the app looking for a relationship, which makes me love our story so much more. We were both so attracted to the way the other spoke and the ideas and conversations we had that we opened our hearts and minds to something we weren't even initially searching for, and I am so glad we did.
Almost four years later, I couldn't be more thankful for the person that dating app brought me, even if some think that it's a little silly. Our love story is so much more than just swipe rights and the "hey cutie" texts that most think it is, and that's all that really matters to me.
Odyssey has been the lead content writer and content marketer. He has vast experience in the field of writing. His SEO strategies help businesses to gain maximum traffic and success.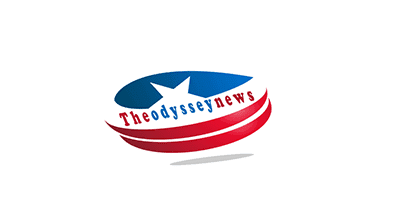 5 Inflatable Decorations For Your Perfect Garden Party
When it comes to planning your next party, making sure you have the right decorations is essential. But with a number of holidays approaching and your garden party just around the corner, what are you going to do? You can make the process easier by picking up some inflatable decor! Whether you want to go for something festive, like a pumpkin patch or Christmas tree, or if you want to keep things on-trend with a little bit of bling, these are ideas that will make your garden party shine!
Introduction
If you're looking for the perfect party decoration, look no further than inflatable decorations! They're easy to set up and can be used in a variety of settings, from your home to your garden party. In this article, we'll show you how to put together the perfect inflatable decoration for your next garden party.
First, gather all of the materials you need: an inflatable ring, some adhesive tape, and some balloons. Make sure that each balloon is at least 2 feet long.
Next, assemble the inflatable ring. Start by anchoring one end of the adhesive tape to one side of the inflatable ring. Then, attach the other end of the adhesive tape to another side of the ring. Make sure that the tape is evenly spread across the surface of the ring.
Now it's time to fill up the inflatable ring with balloons. Start by placing a balloon at one end of the ring and then slowly pull it towards you until it touches the adhesive tape. Once it's in place, press down on it so that it's inflated.
Finally, decorate your inflatable decoration as desired and enjoy your Garden Party Perfection!
What is the party theme?
If you're looking for a festive and fun way to celebrate your garden party, consider using inflatable decorations. These decorations are perfect for any party theme and can add a lot of excitement and fun to your event.
When choosing an inflatable decoration, be sure to think about the party theme. Some great party themes to consider include beach parties, carnivals, and pirate parties. You can find inflatable pirate ships, treasure chests, and bikini babes that will perfectly fit your party theme.
If you're not sure what party theme to choose, don't worry. You can also contact a local party rental company named Pop Up Parties UK   to help you find the perfect inflatable decoration for your event. These companies have a wide range of inflatable decorations that will fit any party theme.
Igloo Event
If you're looking for the perfect way to celebrate your birthday, then an igloo party is the perfect option! Igloo parties are easy and fun to organize, and they provide a unique and exciting experience for your guests.
First, you'll need to find an inflatable igloo dome. These are available online or at most party stores. Once you have your igloo, you'll need to prepare the party area. This will include setting up tables and chairs, decorating the walls with paper lanterns, and preparing food and drinks.
Once everything is ready, it's time for the guests to arrive! You can have everyone gather inside the igloo, or you can have them enter through different entrances. Just be sure to keep the party area clean so that everyone has a great time.
If you're looking for a unique and memorable birthday party, then an igloo party is definitely the right choice!
Party Decorations
If you're looking for the perfect party decoration, look no further than inflatable decorations! These fun and colorful additions will add life to your party and make it that much more enjoyable.
Some of the most popular inflatable decorations are clowns, dinosaurs, and superheroes. Clowns are a great way to lighten up any party atmosphere and are sure to get everybody laughing. Dinosaurs can be fun and scary at the same time and will provide a focal point for all of the children at your party. Superheroes are perfect for keeping everyone safe while they're having a blast dancing and celebrating.
Food & Drink
If you're looking for something festive and fun to add to your garden party, consider inflatable decorations. These colorful creations are perfect for munching on while enjoying the company of friends and family.
Some of the most popular inflatables are food items. You can find everything from burgers to cake pops to tacos. Just be sure to choose something that will fit in with your party theme. If you're celebrating a movie or movie-related event, for example, you might want to go with themed food items like popcorn and candy bars.
If you're not quite sure what kind of inflatable decoration would be best for your party, don't worry – there are plenty of online retailers that carry a variety of these unique items. Just get in touch with them directly and they'll help you find the perfect product for your occasion.
Entertainment
If you're looking for something fun and festive to bring to your next garden party, consider inflatable decorations! These decorations are sure to get everyone excited and entertained.
Some of our favorites include the unicorn ride and the bounce house. Both of these attractions are perfect for kids and adults alike. Plus, they're both very affordable.
If you want to go a bit more adult-oriented, we have a few choices for you. Our selection includes the giant Jenga set and the coloring competition stage. Both of these attractions are sure to keep guests busy for hours on end.
Whatever you choose, be sure to have plenty of fun at your next garden party!
Supplies and Safety
To make your garden party extra special, inflatable decorations are a great way to add excitement and fun. However, be sure to take precautions when handling these decorations.

Always use caution when inflating these decorations. If you do not have experience inflating them, find someone who does before you start. Do not attempt to inflate them if they are damaged in any way.

Always keep a safe distance from the inflatable decorations while they are in use. If they become damaged or blown away by the wind, be sure to replace them as soon as possible.
Our work is to develop the marketing strategy for a better result.