How to Withdraw Money from Provident Fund online
Provident Fund (PF) as a scheme was another initiative after NPS, taken by the government to ensure a financially secure retirement life. It involves a regular contribution by both the employee and employer in a PF account, which accumulates and assists the employee after he/she stops working. 
This involves 2 accounts. One is the PF account that changes each time you get employed at a new organisation and the 2nd one is the consolidated EPF account. The EPF account is identified by the Universal Account Number (UAN). If you want to know the balance in this particular account at any point of time, you have multiple options. 
You can log in to the EPFO e-SEWA portal, mobile app or even receive details via SMS using your UAN. People often end up taking loans due to the myth that PF money is only for retirement. But if you learn more about withdrawing from your PF fund online, you'd realise there's so much more to it. 
You can in fact withdraw in case of any emergencies like hospitalization, education, marriage or any large expenditures like house repairs. The main requirements include: 
Activated UAN

Verified and UAN Linked Aadhar number

Bank account for PF must be same as that linked with Aadhar
If there is a change with respect to the 3rd point, you can always complete the eKYC process and update the details in accordance with your requirements. 
Main steps involved in withdrawing from PF Online
1. Login: You need to log into the EPFO e-SEWA portal using your UAN, password and entering the captcha code. In case you forget the password, just like any other platform, you can reset it via OTP sent on your registered mobile number. 
2. Visit Online Claims section: Once logged in, you can look for Claim (Form 31, 19, 10C & 10D) in the 'online services' section.
3. Enter bank Account details: Once you go to this section, all you have to do is enter the correct Bank account number (linked with UAN) as a verification process
4. Confirm Terms & Conditions (T&C): After entering the details, you're required to confirm the Terms and Conditions as stated by the EPFO. You can then click on the 'Proceed for Online Claim'
5. Reason for withdrawal: Once you proceed, you'll have to click on the dropdown menu as stated beside this option. There, you will select the option that is your reason. You will only be shown the options that you're eligible for
6. Details and document upload: On choosing the reason you'll be required to enter your complete address and upload your cheque/passbook details if you've chosen the option for 'Advance claim.' You will then need to accept further Terms and Conditions before requesting a One Time Password (OTP) for verification. 
7. Aadhar OTP: Once you've finished OTP verification, your application will be accepted. 
After finishing this application process, you can login to the portal again for re-checking the status of your claim under the Track Claim Status. After verifying the details submitted by you while applying, you'd be notified with the status until the funds are eventually credited. Now that you know how to withdraw the amounts from your PF online; you should also know how to further grow this corpus. You can do so by re-investing this corpus in a good investment instrument.
This could be a Fixed Deposit (FD) as it is one of the best traditional alternatives available. Bajaj Finance FD has some great rates and returns, thereby serving as a sound re-investment option. 
Gaurav Khanna is an experienced financial advisor, digital marketer writer who is well known for his ability to predict market trends.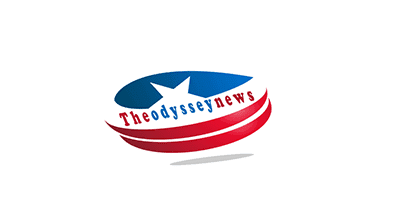 A quick guide to wedding photography
Wedding photographer is a fascinating profession. It's an unusual mix of anxiety and happiness. You can be pushing around individuals you have never met before one minute, and then joking and laughing with the same folks the next. Even if you are a complete stranger attending the most significant day of someone's life, you can still leave it feeling like a family member.
To be a photographer at weddings is difficult, despite how fulfilling it is. It's crucial to do a nice job because the wedding day is the most significant day for couples and many other people too. Although your very first wedding photography encounter can be intimidating, there is no reason that it cannot be a success with the correct planning and mindset. Expect plenty of blunders and laughs on your journey.
If you are just starting out, these are the tips you will have to learn before anything else.
1. Become acquainted with your gear
If you have just scored your very first wedding job and you want to buy a fresh new sparkling camera for that job, make sure you have practiced with it thoroughly first before the important day. This covers all of the accessories and equipment you intend to bring, and of course the camera itself.
There is nothing worse than you being unable to understand your equipment while you're supposed to be shooting, whether it's lenses, memory cards, tripods, or even a camera you just bought. This may appear unprofessional, and you may feel ashamed. So, it is important to be familiar with your gear before the wedding day.
2. Examine the location
Given the distance you might travel, it might be easier said than done. If you live nearby or are traveling a day before, then it is worthwhile to visit the site to get a sense of where you'll be shooting on the big day.
Even examining the location and knowing what you are up against will help you mentally prepare. It is even good to look at photographs other photographers done at the same location and envisioning if you can do anything differently or it will be the same.
3. Perfection comes with practice
It's a good idea to practice snapping shots before the big day, and also acquainting yourself with the equipment and technical capabilities of your camera.
Solicit the help of some family members or friends to perform some traditional wedding poses. Cape Town Based Photographer PTR told us that snap photographs of them in a range of locations, from various angles and different distances, so you can become used to customizing the camera's features to fit the situation. It's also a good idea to capture them quickly so you can recreate the situation on the day of the wedding.
4. You need experience in wedding photography so go get some
You can use your camera to practice as much as you like. It is really one thing to take shots around your garden and house but it is totally another thing in an unknown location with hundreds of strangers looking at you.
Try to assist an expert wedding photographer a few times before the first wedding you do, if possible. With this approach, you will see everything handled by a professional and you will more likely handle it better when your day comes. Taking pictures is only part of the work; additional responsibilities involve preparation and planning, dealing with other people at the wedding, and promptly and calmly overcoming obstacles. Even if you are just lugging all of their belongings around, having prior knowledge and experience can be beneficial.
You will also have the opportunity to ask any questions about any issues you may have. Working with an expert will get you a reputation on your name and it might also help you in finding future work.
5. Talk to the groom and bride ahead of time
In addition to establishing a list of any images you would like to capture, it's a good idea to ask the groom and bride about any must-have photos.
For example, they might like to photograph a sentimental position they wanted to create with family or friends that they haven't seen in a long time. Some couples choose photographs of tangible objects, like cake. If you receive some suggestions from the groom and bride ahead of time, it will help you on the big day because they are usually busy and don't have much time to talk. The groom and bride will not be able to complain about missing any must-have photos this way.
Now that you know how to capture your very first wedding, there is nothing stopping you now. This quick guide will help you ease your nerves.