How to wear CEO dressing for presentations and internal meetings? 10 ways to learn from Bezos and Sandberg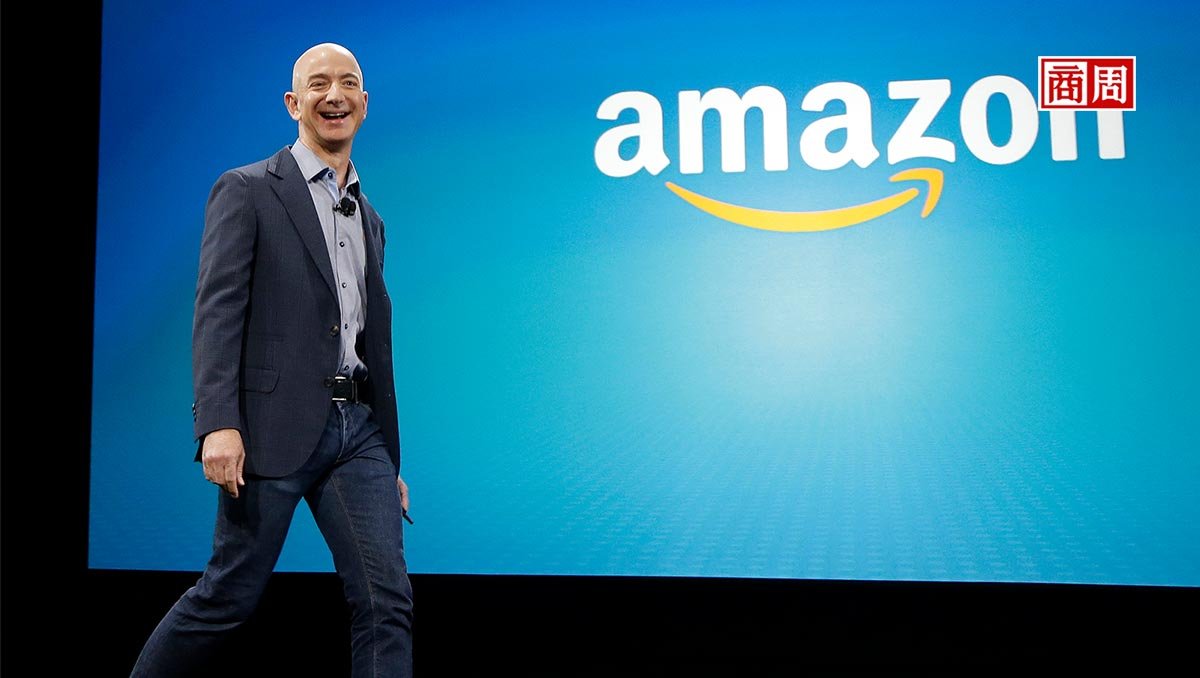 Spending too much time per day worrying about what to wear will affect decision-making judgment? Facebook founder and CEO Mark Zuckerberg wears a 10,000-year-old gray T-shirt. Can I also work like this? If you still have these myths, be careful.
Image charm is an implicit communication tool to deliver messages to customers, colleagues in the industry or the public. Mastering this tool can help you get twice the result with half the effort in the workplace and shopping malls, and master the right to speak.
"Leaders with clear personal images have higher media exposure and more opportunities for companies to be seen." said Chen Liqing, CEO's charismatic leadership coach.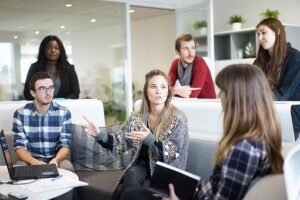 The image of a low-key, hidden leader behind the company is outdated. Now is the time to emphasize personal and corporate branding. Chen Sunhua, a well-known stylist, said, "Building an image of a leader can enhance the value of the company." While focusing on professionalism, we must also find ways to package ourselves.
"Alive" invited fashion and image experts to form an advisory group to comment on the image of well-known corporate leaders. From these charismatic leaders occupying the major media pages, learn ten tricks of imagery.
How to wear for presentations and internal meetings? 10 ways to learn from Bezos and Sandberg
Build your fashion identification card
Companies establish an identification system (Corporate Identity System, referred to as CIS) to shape their brand image, and corporate leaders also need to have a "fashion identification certificate.
" For example, Apple founder Steve Jobs wore a black turtleneck and jeans, and the signature black shirt was designed by designer Issey Miyake; Amazon chairman and CEO Jeff Bezos often wore a shirt and jeans semi-formal Smart Casual, this "bald-headed man" CEO, is super recognizable.
The whole body must have at least 3 points
"When leaders want to attract attention, they must pay attention to the three-point rule." Chen Liqing explained that there must be at least three important points in the whole body to attract eyes, such as special hair color, shoes with unique materials or colors, and eye-catching accessories.
However, no more than six points, lest it be too fancy, there are key points everywhere, and there are no bright spots.
3. Pay attention to the attendance occasions and the subjects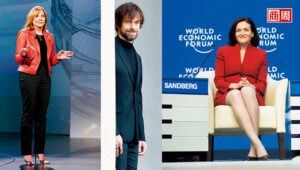 attending various occasions, and must conform to the TPO dressing principles (Time, Place, Occasion). For example, Facebook CEO Zoberg, who always loves to wear gray T-shirts and jeans, went to the Congress to attend the hearing in person for Cambridge Analytica's disclosure of user information. He changed into a white shirt, light blue tie and navy blue.
The suit jacket, using calm colors and tailoring, perfectly interprets how to wear an "apology suit." Chen Liqing taught another trick: When attending press conferences or speeches, you can first ask about the color of the back panel, so that the clothing and the background appear in contrast.
4. Use jackets to show professional sense.
Jackets can help leaders generate authority and professionalism. According to different occasions, your jacket can also convey information. Mary, Chief Executive Officer of General Motors, USA Mary Barra wore a coat when attending public occasions.
In the negotiation meetings and press conferences, she presented a sense of formality with a suit jacket; at the car presentation, she put on a black leather jacket and silver high heels, standing in front of the silver car, showing deft and strong.
Yuan Qing suggested that female CEOs can also learn from Xue Rou, the chief operating officer of Facebook. Sheryl Sandberg wore a cardigan jacket, firm but feminine, not necessarily stiff jacket, soft style, but also smart.
Maintaining the consistency of
your own style After finding an image that suits you, you should maintain the consistency of your style. Just like a corporate advertising slogan, keep repeating your image style to increase the memory of others.
Chen Liqing observed that neutral colors such as black, gray, white, and dark blue are the basic colors commonly used by CEOs. They maintain stability and are less likely to cause emotions. But still have to adjust to the occasion and the message you want to convey.
6. Use different materials to create a sense of hierarchy,
even if the whole body is of the same color, you can also choose different materials.
Chen Sunhua suggested that the colors do not need to be colorful and the styles do not need to be complicated, but the layers must be worn. For example, a female leader wears a suit jacket with shoulder lines but a silk shirt inside, which can be both neat and soft at the same time.
7. Let the jersey and shoes help you "speak".
In important occasions such as press conferences and shareholder meetings, your "jacket" is sending messages. For example, Chen Sunhua, pointed high heels represent mobility, while round high heels are more rounded. Is it an attack or an occasion that requires reconciliation? Even your shoes are talking.
If you want to dissolve barriers and distance, pull up your sleeves, take off your tie, and remove formal symbols, all of which represent an opportunity to reshape the language of communication.
8. Maintain a good posture and spirit.
In addition to choosing the right shirt, maintaining a good posture and mental aura is more conducive to building an image of a leader. Chen Sunhua reminded that leaders should pay attention to eyebrow trimming and hairstyle.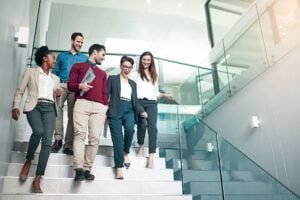 Before attending important occasions, exfoliate, apply mask, and pay attention to oil control. Those with myopia can prepare a few more glasses and replace them according to the outfits, instead of discarding the outdated frame.
"Any old symbol represents a leader or company's hesitation." He said.
9. Lace and translucency are taboos
Yuan Qing reminded that too trivial, fancy, frivolous or sexy elements are taboos for workplace image. For example, lace, translucent, shiny fabrics and other elements may be suitable for parties, but they are not appropriate in the workplace.
They are not only distracting, but also easy to give people unprofessional associations.
10. Make good use of accessories to attract
attention and focus "In negotiations or signing occasions, avoid wearing accessories that distract and interfere with the line of sight." Yuan Qing said. Excessive shaking or long necklace should not appear.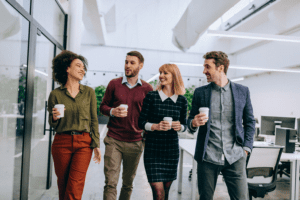 It is best to use symmetrical and concise accessories, such as K gold jewelry, diamonds, or Art Deco style. Especially brooches and pins, not only have their own bright spots, but also l focus and produce blessing effects.
I am a professional content writer and currently working for a guest posting. My primary topics are home improvement & real estate!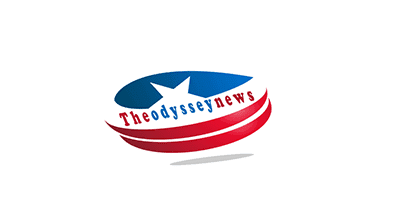 How to buy a villa in Northern Cyprus?
Owning a home in Northern Cyprus is the dream and goal of many citizens from other countries. Indeed, own housing is the main and first condition for applicants for a Northern Cypriot residence permit. Your own personal property in Cyprus – it is a great opportunity to spend time at the resort, relax, and also to make money on investments.
Real estate in Northern Cyprus for living and investment
The local business environment and the state of the rental market provide excellent investment opportunities for third-country nationals. Professional investors have already rushed to buy apartments in Northern Cyprus to receive a stable passive income. Some families choose to move completely to Cyprus – the country is well known for its loyal taxation and safety. It is a place with an incredibly comfortable climate – low humidity, mild temperature all year round, warm sea, fresh fruit and more. Few people know, but Cyprus is notable for quality education, so if you are thinking about moving, this is a great opportunity for your children to get a quality education in one of the local prestigious universities.
You need expert support in buying property in North Cyprus for the following reasons:
knowledge of the real estate market allows you to select promising properties;
experts have business connections for obtaining an installment plan from the developer;
support of the purchase and sale transaction protects you from the risks of fraud;
correct preparation of documents is the key to a successful acquisition;
representation of your interests in the immigration service is the best option for foreigners.
It should not be forgotten that property in Northern Cyprus cannot be purchased in certain locations that are related to cultural and historical heritage. As in other countries, there are some restrictions that must be taken into account in the selection of real estate.
Expert assistance from Prime Pro Investment
Representing your interests when buying real estate in northern Cyprus guarantees you the absolute purity of the transaction and the opportunity to move the whole family to a paradise on earth. Moreover, Prime Pro Investment experts know how to properly prepare documents that must be translated into Turkish or English, and also certified by a notary. With comprehensive support, you can not only buy a house in Cyprus, but also get a residence permit.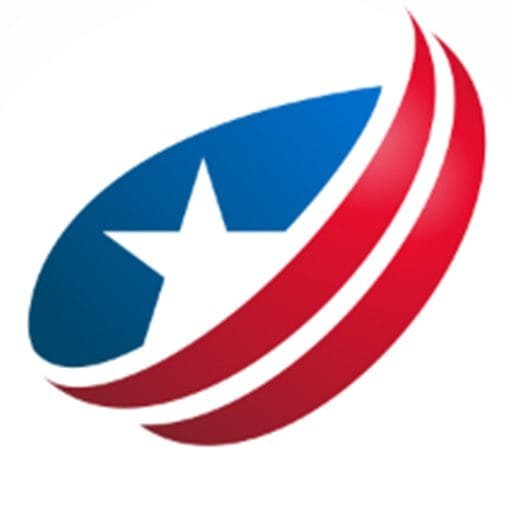 Odyssey has been the lead content writer and content marketer. He has vast experience in the field of writing. His SEO strategies help businesses to gain maximum traffic and success.
The Business Benefits of Energy Efficiency: How to Unlock Cost Savings and Drive Growth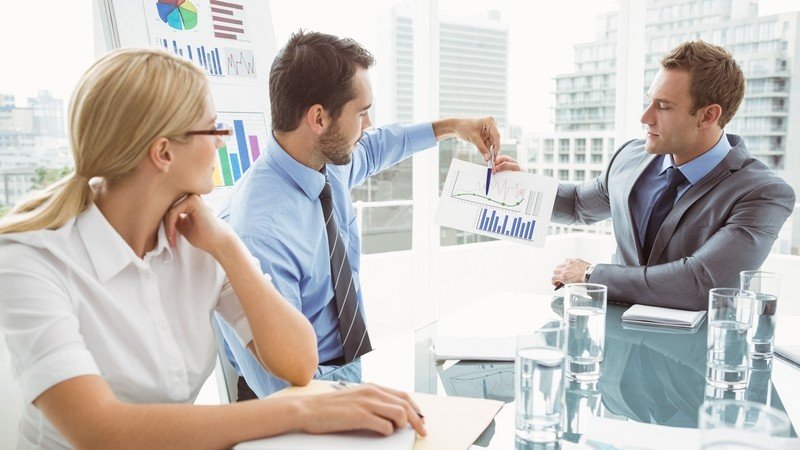 In today's world, businesses are constantly seeking ways to improve their bottom line, increase their profitability, and drive growth. Energy efficiency is one of the most effective strategies for achieving these goals. Not only does it help companies save money on their energy bills, but it also offers a range of other benefits, from reducing carbon emissions to enhancing brand reputation. In this article, we'll explore the business benefits of energy efficiency and provide actionable tips for unlocking cost savings and driving growth. Whether you're a small business owner or a corporate executive, this guide will help you understand why energy efficiency matters and how you can leverage it to boost your bottom line. So, let's dive in and discover the power of energy efficiency for your business!
The Business Case for Energy Efficiency
Energy efficiency is a smart business decision that can help you save money, reduce your carbon footprint, and increase your competitiveness. The first step in unlocking the benefits of energy efficiency is to understand the business case for it. Put simply, energy efficiency means using less energy to achieve the same results. This can be achieved through a range of measures, from upgrading to more energy-efficient equipment to implementing better controls and monitoring systems. By reducing your energy consumption, you can lower your energy bills and improve your bottom line. But the benefits don't stop there.
Cost Savings from Energy Efficiency
One of the most significant benefits of energy efficiency is cost savings. By reducing your energy consumption, you can lower your energy bills and improve your bottom line. There is a range of measures you can take to achieve these cost savings, from upgrading to more energy-efficient equipment to implementing better controls and monitoring systems.
For example, upgrading to energy-efficient lighting can save you up to 75% on your lighting energy costs. Similarly, upgrading to more energy-efficient HVAC systems can save you up to 30% on your heating and cooling costs. By implementing these measures, you can achieve significant cost savings over the long term.
But the benefits of energy efficiency don't stop with cost savings. By reducing your energy consumption, you can also reduce your carbon footprint and enhance your brand reputation. This can help you attract and retain customers, generate more revenue, and drive growth over the long term.
Increased Revenue from Energy Efficiency
In addition to cost savings, energy efficiency can also help you increase your revenue. By reducing your energy consumption, you can free up resources to invest in other areas of your business, such as marketing, research and development, or expansion. This can help you generate more revenue and drive growth over the long term.
For example, if you invest in energy-efficient equipment, you can lower your energy bills and use the savings to invest in new products or services. Similarly, if you implement energy-efficient measures in your operations, you can reduce your operating costs and use the savings to invest in new marketing campaigns or customer acquisition strategies. By taking these steps, you can increase your revenue and drive growth over the long term.
Examples of Successful Energy Efficiency Initiatives
https://www.beeanglia.org/ is an organization that helps businesses and individuals reduce their carbon footprint and save money through energy efficiency. The organization has helped a range of businesses achieve significant cost savings and other benefits through energy-efficient measures. Here are a few examples of successful energy efficiency initiatives by Beeanglia.org:
One small business in the food industry was able to reduce its energy bills by 40% by implementing energy-efficient lighting, HVAC systems, and kitchen equipment.
A large office building was able to reduce its energy consumption by 25% by implementing better controls and monitoring systems for lighting, HVAC, and other equipment.
A manufacturing company was able to reduce its energy consumption by 20% by upgrading to more energy-efficient equipment and implementing better controls and monitoring systems.
These examples demonstrate the significant cost savings and other benefits that can be achieved through energy efficiency. By implementing energy-efficient measures, businesses can reduce their energy consumption, lower their energy bills, and enhance their brand reputation.
Conclusion and Next Steps
In conclusion, energy efficiency is a smart business decision that can help you save money, reduce your carbon footprint, and increase your competitiveness. By implementing energy-efficient measures, you can achieve significant cost savings, increase your revenue, and enhance your brand reputation.
Hello! My name is Mr. Abbax khan. I am a content writer & full-time professional Web Designer and Developer specially WORDPRESS with vast experience. I started my graduation in 2016 and graduated in 2020. I'm a professional article and blog writer, has written dozens of content on different topics and worked with professionals all over the globe.
5 Reasons to Choose Holborn in London as Your Business's Home Base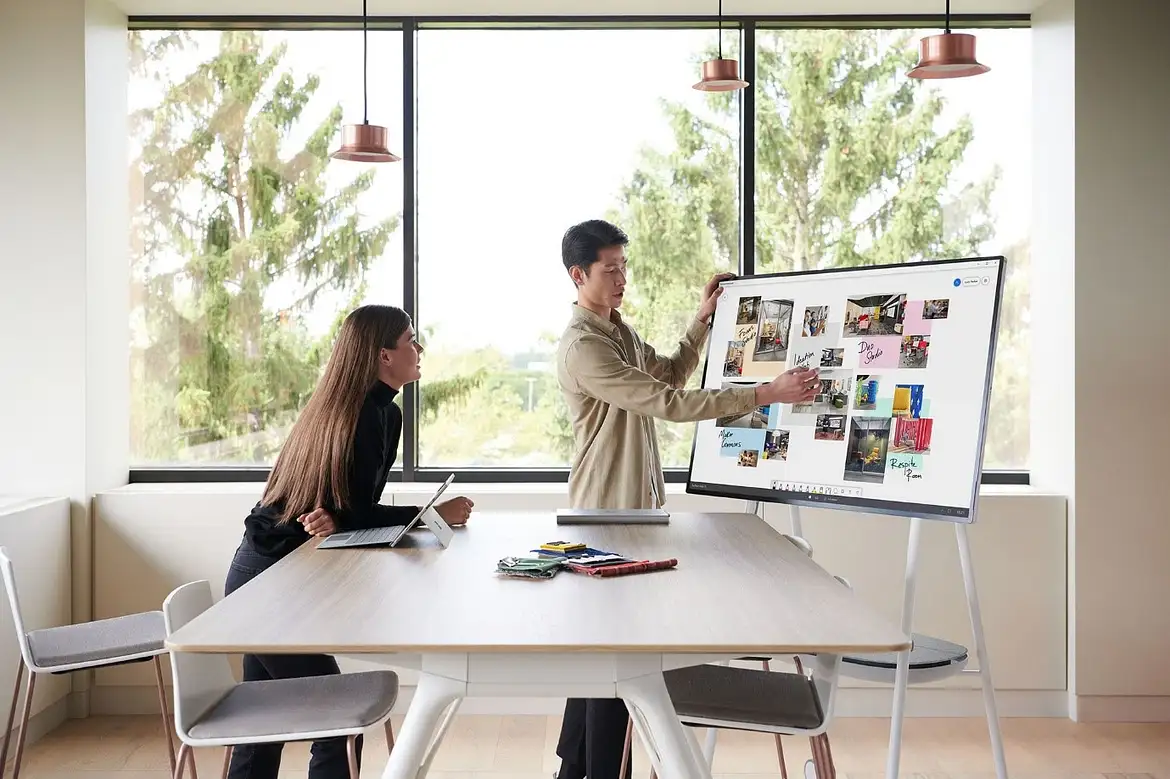 Business owners who want to base their business in a central location that is full of personality should choose Holborn. This district, once branded as Midtown, is situated between the West End and the City. It boasts beautiful old buildings, atmospheric pubs, and great dining spots for business meetings, and it is also home to a few corporate giants. Here are 5 reasons to choose Holborn in London to base your company.
1.    Beautiful Office Space
Holborn is filled with stunning architecture and gothic buildings, which means that business owners can choose from an array of unique office spaces to call their homes. The Workplace Company is a great place to start if you are looking for an eye-catching office space to rent in Holborn London. Not only are some of the office buildings in Midtown inspiring, but they are also more affordable than their more central counterparts. Thanks to the rise in the cost of office spaces in the West End, Holborn's workspaces are generally more competitively priced. You can choose from different types of workspaces in Holborn, including serviced spaces and leasehold offices.
2.    Convenient Transport links
Midtown has many convenient transport links, including Holborn, Farringdon, Blackfriars, and Chancery Lane. Stratford International can be reached in around 30 minutes, while St Pancras International is actually located in Midtown. If you're heading out of the country, it is possible to reach Heathrow airport and Gatwick airport in just one hour. Of course, congestion can delay your journey, so always bear this in mind, but on good days, you can be safe in the knowledge that you will get to where you need to be.
3.    Rub Shoulders with Industry Giants
Many corporate giants have chosen a Holborn address to base their headquarters. You can find large corporations, such as Amazon, Unilever, and Deloitte in the local area. You can even find the European headquarters of Warner Bros, Warner House, situated in Midtown. Being around successful companies such as these can be incredibly motivating and boost productivity and ambition within your own company.
4.    Impress Clients
Although there are many fine dining establishments nearby in the City of London and the West End, you can wine and dine clients at excellent eateries in Midtown itself. Holborn Dining Room offers British fare on High Holborn, while Scarfes Bar is a trendy place to socialise after work. They offer a wide selection of tipples, and you can even enjoy some live music on most nights. Besides business lunches and meetings with clients, being in close proximity to good restaurants and watering holes is great for employees.
5.    Healthy Living
Not only are the many local food and drink places great for your team, but the plethora of health centres and gyms are also a major draw for employees. Mainstream brands, such as Gymbox, Virgin Active, and PureGym, as well as independent gyms, are easily accessible from Holborn. Having facilities such as these nearby will encourage your employees to stay healthy. Regular exercise is great for all-around health and well being. The body becomes stronger and fitter, and staying active can reduce stress levels too.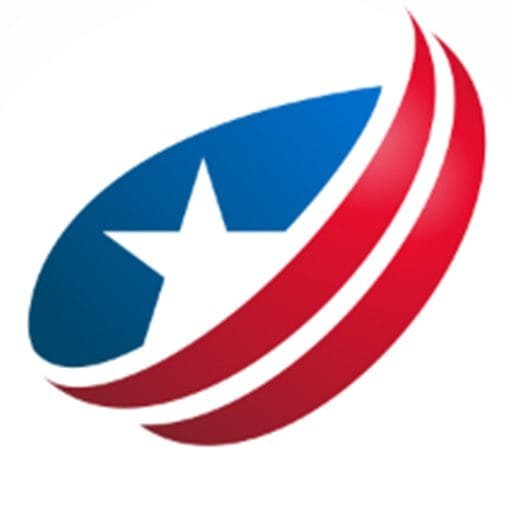 Odyssey has been the lead content writer and content marketer. He has vast experience in the field of writing. His SEO strategies help businesses to gain maximum traffic and success.