How to take care of your baby in the pandemic?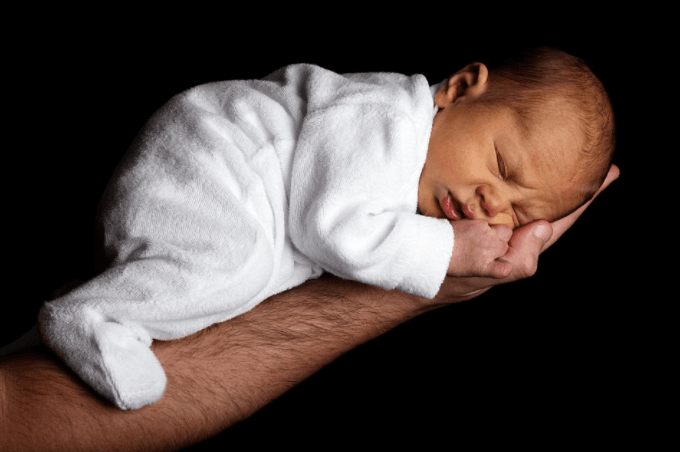 Introduction
The Covid-19 pandemic has dramatically changed several norms of human life. However, most people around the globe have become accustomed to it. Nowadays, people are well aware of the importance of masks and vaccines.
On the other hand, governments of most leading countries are keen to complete the vaccination process real fast. Moreover, the health sectors of the leading nations have taken several precautionary measures to treat people during the pandemic.
Now, you must be concerned about the safety of your kid. Well, the babies still have restricted exposure to the vaccine. Nevertheless, you should follow a few essential rules to take care of your child in such a situation. If you are currently looking for solutions related to child care during the coronavirus pandemic, this article can help.
Ways to take care of your infant during the pandemic
Here are the ways you can ensure the total safety of your child at present. You should always maintain the social norms yourself to avoid contamination. Have a look at the points given below to know more:
Ensure proper sanitization for your child
No matter the age of your kid, proper sanitization is always necessary. Always apply sanitizers to all materials that your child is likely to touch. You should also include the bedsheets and pillows your ward uses.
Another way you can take care of your baby in terms of sanitization is by providing showers regularly. Make sure to give your child a hot shower once a day. However, you should always use lukewarm water for this.
Always consider your baby's age while thinking of their well-being during the pandemic. Remember that caring for an infant can be different from caring for a growing child.
Get tested for Covid
If you are a caregiver parent of an infant, constantly get tested for Covid-19 on a timely basis. Ensure going for an RT PCR test if you start experiencing any symptoms of Covid-19. Try communicating with your general physician before screening yourself. If you find yourself infected, start living in isolation with an immediate effect.
This can be a challenging situation, but you need to stay at least six ft. away from your child. Moreover, do not stop breastfeeding your child as a mother.
Expect your physician to allow breastfeeding as coronavirus contamination is rarely related. The only thing you must do is wear a mask while feeding your baby. Nevertheless, wearing gloves and other protective gear would be the best.
If you have a growing child, please state the reason for your isolation clearly to them. You can even request the other parent to take over the caregiving responsibilities if you are sick.
Avoid public gatherings and other crowded places
You must always avoid sending your child to crowded places. Also, refrain from visiting your friends' and relatives' places with your kids. Finally, remember that they should never wear masks as they can develop respiratory complications.
Furthermore, do restrict your child from mingling much with their friends. This is another challenging situation, but your goal should always be to keep them safe. You can allow them to indulge in group activities virtually as a change. Always try to give them some time to talk with their friends. This can always keep children stress-free.
Keep your kids comfortable
If you are a parent of a growing kid, make sure to give them the necessary comfort. Remember that things might get tough for your kids while they struggle to live an isolated life.
Try not to start an argument with your kid about any issue. Instead, you can enhance your bond with them by indulging in-home activities and indoor games. This way, you can keep your child in the best mental condition.
Check if your child has an interest in learning a skill like cooking. Furthermore, you can make them aware of the pandemic and teach them how to act when the consequences are over. Always consider teaching your kid the right way to wash hands and apply sanitizers.
On the other hand, you should use only baby soaps to wash the hands of your infant ward. Remember not to apply alcohol-based sanitizers on baby skin, leading to allergies and rashes.
Help your kids maintain a proper sleep cycle
The sleep cycle is another vital thing you must take care of while parenting during the pandemic. Your child might develop a habit of sleeping for more hours due to a lack of work. Consider this to be dangerous.
Always try keeping your child in some work as they don't feel bored. While parenting an infant, you must always keep a close eye on the clock.
Rush for medical support with a sick baby
If your baby develops sickness, waste no seconds rushing to a physician. Your physician can provide some medicines and tests to detect the disorder. If you find your kid contaminated with Covid-19, start with the treatment.
Unfortunately, your child can end up in a hospital in some cases. However, you can expect a quick recovery. This is possible due to the drastic improvement of Covid-19 management.
Read Also: Blog Management, Blogger Outreach, Redhat Media, 7Best Things, Lawyers Inventory, Lawyers Note, Big Jar News, TopPreference, SEO Growth Engine, Small Business Journals, Global Business Diary, Okey Magazine, Money Outlined & GetMeSeen.
Final Words
BayCare has turned out to be a big issue in the backdrop of the pandemic. If you are a parent, it is entirely your responsibility to ensure your baby's safety. However, the points given here can help you properly parent your growing child. Never forget the aspect of baby care, too, if you are going through a phase of pregnancy. Always communicate well with physicians, pediatricians, and psychologists to ensure living well during the pandemic. You should also take the initiative to control your work-life balance to ensure the wellbeing ns of your child during the pandemic.
Author bio:
Sofia kelly is a passionate blogger. She loves to share her thoughts, ideas, and experiences with the world through blogging. Sofia kelly is associated with TheBitcoinMagazine, TheCBDMagazine, TheCasinoMagazine, Gossipment, TheParentsmagazine, ThePetsMagazine, TheDatingDiary, TheLegalGuides, EssayWritingGuides & TheSportsMag.
Hello! My name is Mr. Abbax khan. I am a content writer & full-time professional Web Designer and Developer specially WORDPRESS with vast experience. I started my graduation in 2016 and graduated in 2020. I'm a professional article and blog writer, has written dozens of content on different topics and worked with professionals all over the globe.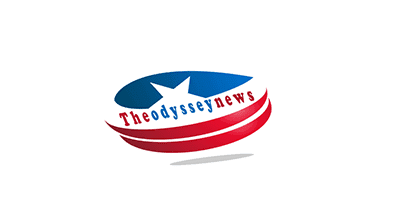 8 Tips To Help You Have The Best Sorority Recruitment, In Person Or Virtually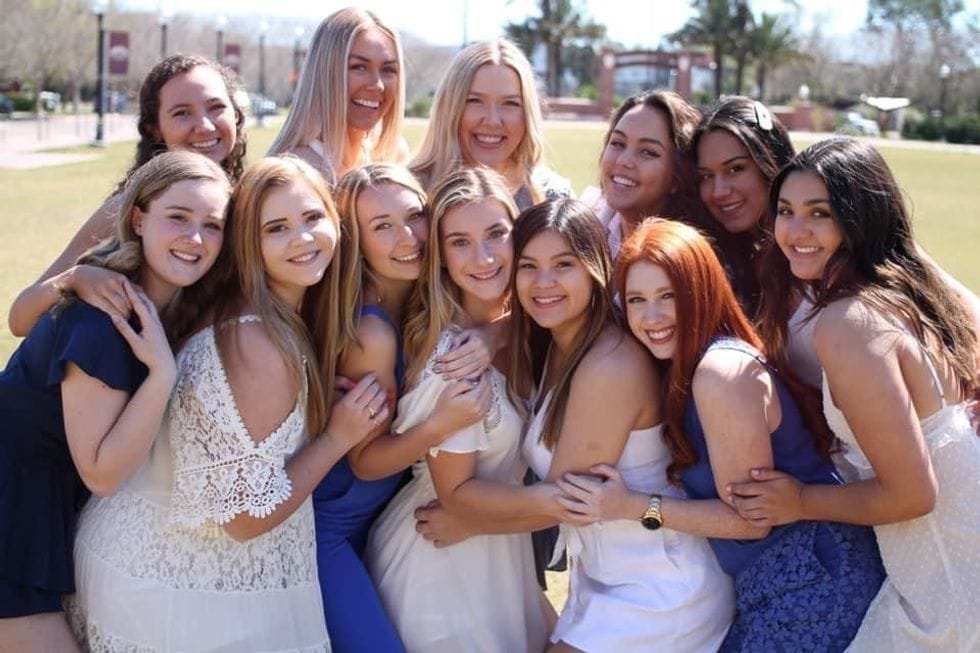 Take my advice, as someone who went through recruitment twice and is now on the other side.
Sorority recruitment season is upon us yet again. A time where women all over the country get primped and glammed up to impress their soon-to-be peers and sisters, in hopes of getting a bid to their favorite chapter. This experience can be so amazing and smooth sailing for some, while others struggle and don't even make it through the entire process. Everyone has a very different recruitment experience, which is why they encourage you to not share your experiences with anyone throughout the week and make your own choices. However, there is a few tips that can help just about anyone feel more comfortable with the process. Here are my eight best tips for anyone that wants to give sorority recruitment a go, whether it's online or in-person:
1. Let your true self shine through
Whether you are a girly girl who loves makeup or you are a sporty spice, make sure you do your best to show who you really are. Each chapter is different and the best way to find your perfect fit is by letting your guard down and seeing where you feel at home.
2. Know what's important to you
How can you truly decide where to spend the next four years if you can't even pinpoint what is important to you? Is it sisterhood? Philanthropy? Certain values? It can be multiple things, but decide what you are looking for in a chapter before you get too far in the week, preferably even before recruitment starts if you can. This way, you can try to spot similarities in the chapter women and see what is important to them. It also may guide you towards some questions to ask!
3. Have meaningful conversations
Your recruitment counselor will talk a lot about values and having meaningful conversations during recruitment. Listen to them. One of the most important aspects of recruitment is your conversations, so make sure they're meaningful. The chapter women want you to join their chapter just as much as you want to join, so don't be nervous. They are trying to get to know the truest, most authentic version of you! Ask important questions based on the round. Talk about you and take advantage of the open-ended questions the chapter women will ask you. Use those as an opportunity to give serious and meaningful answers that show off you, as a person, so that the process can work its magic.
4.  Make them remember you
Now, when I say this, I do not mean to do anything crazy. What I do mean is try to have a conversation that makes you stand out, or even wear a statement piece of jewelry or a really cool outfit that will help the recruiters remember how amazing you were. When recruiters talk to and see hundreds of girls a day, it's super hard to remember what made each PNM special, so it is your job to make sure that they have no reason to mesh you in with the rest. Try asking unique questions and working on actual fun facts about yourself into the conversation.
5. Look around
This may actually be my most important piece of advice to anyone going through recruitment. This is often an overlooked thought, but a really great way to see where you'd fit in and feel at home is to look at everything around you.
Not only should you look at the chapter house itself, to see if you can picture yourself hanging out there and potentially even living there, but as the rounds go on, look at the girls! Look at all the women you're talking to, the ones walking around the house, the exec members that pop in, and even the PNMS that are in the last couple of rounds with you. Can you see yourself being friends with the chapter women you're meeting? How about the PNMs that you keep seeing return with you to the houses you like? These are all things to take into account that could potentially help you make your decision.
6. Utilize your recruitment counselor
Some places call it a pi chi, others a rho gamma, and others just a plain old recruitment counselor. Whatever she is called, the unaffiliated woman who is appointed to you as your designated helper throughout the week was given to you for a reason.
Take advantage of her!!!
She is there to answer your questions, help you think of questions to ask, bounce ideas off of, and even just to be some moral support or someone to hear you out. Don't be afraid to say something bad about her chapter because she is trained to be unbiased and help you no matter what you say about any chapter. Some of the most amazing women I know have been/are rho gammas. I relied so heavily on my rho gam both times I went through recruitment and would not be a sorority woman today without either one of them!
7. Look and feel your best
Panhellenic will put out guidelines for what you should wear during the recruitment and introduce ways for you to care for yourself during the week(s) at your orientation session. These guidelines and helpful tips will be your lifeline through this experience. This experience can take a toll on you, but the best way to make it through is to take care of yourself so that you can show off your very best self.
The best way to show off your best self is when you look and feel your best.
Yes, there will be guidelines for the dress code during each round, but inevitably you should take that into account while picking something that makes you feel confident and look beautiful in your eyes. When picking out your outfits, you should be able to get into them and not stop looking at yourself in the mirror while they're on. Confidence is key. Also, to help you look beautiful, you have to take care of yourself. Make sure you are staying hydrated, eating healthy (with the occasional comfort meal, you're gonna need it), and going to sleep early!
8. Trust the process
As a PNM, you will hear this from the very first minute of orientation to the second you open your bid. As cheesy as this statement is, it is actually true. The process didn't go as planned for me the first time around, but I trusted my instincts to drop it and try again a second time. The second time around, I went in with more of a, whatever happens, happens attitude and let the process do its thing. That's when I found my home.
Recruitment can be a very hard and trying time, but the one big benefit of the experience is that you have a lot of time for self-reflection and you are truly able to find yourself. You cannot truly find your place if you don't know yourself, but if you are able to truly know yourself, finding your home will come easy to you. Every school has so many wonderful options, as far as Panhellenic sorority chapters you can join, and every chapter has something unique and special about it, in addition to a wide variety of girls. While the Panhellenic community nationwide has a long way to go, sororities are finally starting to include all kinds of women and judge based on the content of their character, instead of vein qualities.
Don't be scared of everything you hear or see, because I promise after this trying week when you join your chapter and fall in love with your forever home, you will be so glad you trusted the process.
Good luck, PNMs, and may the odds be ever in your favor!!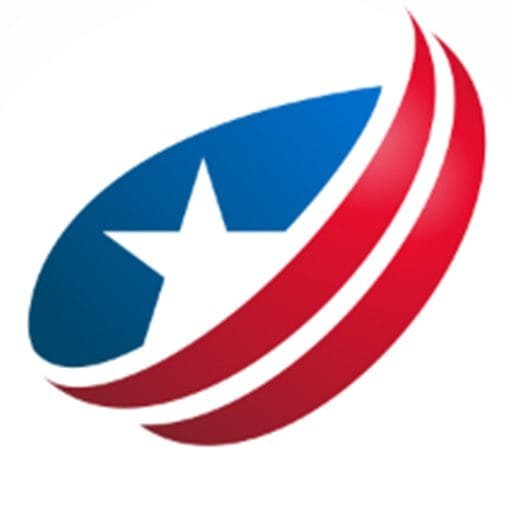 Odyssey has been the lead content writer and content marketer. He has vast experience in the field of writing. His SEO strategies help businesses to gain maximum traffic and success.