How to Stand Out as a Voice-Over Artist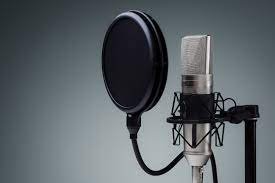 Voice acting is a career many feel is reserved for celebrities or people with unique voices. And that's simply not true! Anyone with dedication and a passion for voice acting can find success in this field. So if you're wondering how to get into voice acting, you've come to the right place. Breaking into this career is no easy feat; there are many more variables and factors to consider than most people may think.
Find out what it takes to stand out as a voice-over artist.
1. Know Thyself
Listen to Socrates – become familiar with your strengths and qualities and figure out which clients are looking for your type of voice. Developing a signature sound (Money voice) helps casting directors easily match you with projects and gives you an idea of how to brand yourself. For example, male voice actors tend to have a deep voice.Do remember, though, that you don't need to try to be different; your biggest asset is being uniquely you. So practice confidence to be authentically you.
2. Be Prepared
Perhaps you've always been complimented for your good voice and your ability to imitate different characters. If you think that's enough to make it as a voice-over talent, think again: there are thousands of professional VO artists with great voices that are professionally trained and experienced. To stand out amongst the crowd, you have to invest in proper training. Not only will training help you keep your recording voice skills sharp, but you also meet coaches who can become your mentors. When you train with experts, you understand what it takes to excel in voice acting. It's also important that you learn to self-direct when reading the script in the recording studio since you aren't likely to get a lot of direction in future projects.
3. Have a Demo
Similar to other creative professions, you will need a portfolio of your voice-over work. As a professional voice actor, that portfolio is your voice-acting demo reel. You will be sending it to auditions if you can't appear personally, so you must record a professional and high-quality voice-acting demo tape. Not only is your demo your opportunity to shine and truly stand out, but it also defines you as a brand and professional, so make sure to invest in a proper and professional one. Going the cheap route may cost you potential gigs in the future. At the same time, do not fear the DIY demo. If that is something you are interested in, go for it. It is important to know that you will only get jobs based on your level of production, which is fine. Making a personal note of that will help you.
4. Technical Set-Up
As a professional voice-over artist, you need a professional setup to deliver high-quality auditions. If you're a newbie, you may be starting out with simple equipment. However, if you plan on sticking to this career for a long time, you'll have to at least invest in a professional setup, including a quiet location that can serve as your home studio, reliable computer or laptop, stable internet service, and proper audio and editing tools.
5. Find an Agent
Without proper representation, you'll miss out on countless work opportunities. There are online agents and offline agents. Online agents include freelance voiceover websites, pay-to-play websites, voice over actors websites, etc. And offline agents include agencies traditionally in New York and L.A. in brick and mortar studios. Being on the roster of several voice-over talent agents online and offline across the country can significantly improve your chances of booking voice-over jobs. Invest the time and energy to be everywhere, as it can make a major difference in your career.
6. Be Versatile
Casting directors and clients want to know that you can deliver numerous takes and offer versatility when reading voice-acting lines. If you always sound the same, you won't make it in the voice-over industry long-term. You have to provide options when reading voice-over scripts, respond to directions given, excel in improvisation, and think on your feet. Versatility can also help you land repeat clients.
7. Promote Yourself
Perhaps you don't like the idea of promoting yourself but, take it from me: it's the best way to ensure you maintain a steady flow of projects and income. A quick look around social media and job marketplaces will show you how many voice-over artists, less talented than you, advertise their services and get booked. If nobody knows you and what you can bring to the table, you won't find any VO work. Self-promotion is a part of the business and a way to make yourself accessible to the work. Once you've booked a few clients and proven that you can deliver, you are likely to land a few repeat clients that can provide you with a steady flow of projects. Learn how to make the most out of Instagram by building a successful Instagram Voiceover Marketing Account here.
Thank you for your reading.Good Luck!
Hello! My name is Mr. Abbax khan. I am a content writer & full-time professional Web Designer and Developer specially WORDPRESS with vast experience. I started my graduation in 2016 and graduated in 2020. I'm a professional article and blog writer, has written dozens of content on different topics and worked with professionals all over the globe.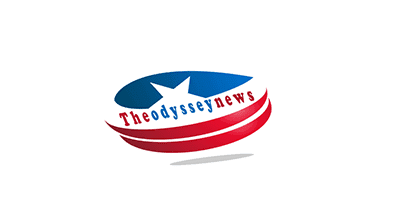 Five Methods to Personalize Custom Christmas Favor Boxes | SirePrinting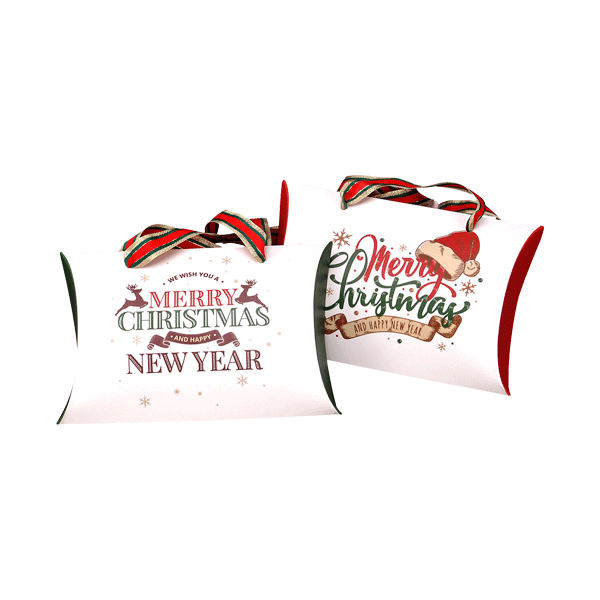 Packaging materials like Custom Christmas Favor Boxes are essential in the modern era. These containers come in many shapes and sizes to suit any celebration. These days, consumers can order them in any size or shape they can imagine, thanks to the customization options available. They're amenable to being printed in a rainbow of hues and patterns. This not only makes them more aesthetically pleasing but also reduces the need for extra wrapping paper. They are made from kraft paper and cardboard. With this feature, they are strong and durable. You can stuff just about anything into them because of how light they are. They're entirely compostable and eco-friendly. As an added bonus, Custom Christmas Favor Boxes of varying hues can help spread the word about a company and its products.
The abundance of gifts is one of the benefits of Christmas. On this special day, everyone is eager to shower their loved ones with gifts. Christmas presents can be made more memorable and appreciated by placing them in a gift box. The novelty and aesthetic value of these presents are amplified by the stunning new designs printed on them. You may use these containers for any kind of gift, and they'll certainly brighten anyone's day. They will stop at nothing to promote your brand and bring in new customers.
Boxes with Printing on Them
All sorts of materials are now suitable for printing. Many different colour combinations can be used in printing. Carton packaging may have any design or font printed on it with ease. Printed Custom Christmas Favor Boxes are both unique and stunning. Having the recipient's name printed in a fancy typeface is a great way to personalise a Christmas present. The face of Santa Claus or a Christmas tree might be printed on it as well. If you want to make it more visually appealing, you can add more designs to it. It will stand out from the crowd and wow the recipient. It's a lovely way to brighten someone's holiday.
The colors of Christmas
The best approach to make someone's gift meaningful is to wrap it up in a way that fits the occasion. At this festive gathering, you should use red, green, and gold accents. Custom Christmas Favor Boxes have the advantage of coming in any shade desired. This can be accomplished with kraft boxes in any of three colours: red, green, or white. They are widely utilised to make holiday decorations and reflect the holiday's spirit. Either a matte or glossy box with the appropriate dimensions would work. Add a bow with a glittering ribbon in one of the three motif colours to make it stand out. Give it a positive spin by attaching a thoughtful saying or a heartfelt desire.
Die-cutting
You may make anything truly unique by injecting as many original ideas as possible into it. The holiday season is ideal for this. This is the day to order holiday-themed packaging, such as Santa silhouettes, Christmas trees, reindeer, and snowmen. These ideas dominate all other options for crafting and decorating for this event. Cardboard packaging can be cut to any size or form and used to present gifts. You won't find a better idea than this for tailoring your package to your needs. To embellish, use glitter glue to trace the contours of the cutouts. It will add a dazzle to your gift box, making it more attractive.
Contrasting Raised and Recessed Surfaces (Embossing and Debossing)
Numerous creative options exist for displaying Christmas presents in Custom Christmas Favor Boxes. Recent market trends have seen a rise in demand for embossed and debossed boxes. When using embossing, the typeface or design is lifted above the surface. While the depressed pattern that emerges from debossing. The use of embossing or debossing can provide a tactile dimension to the visual presentation of your Custom Christmas Favor Boxes. It's one-of-a-kind and sure to make a good impression on the recipient. It will be a lovely touch that sets your gift apart from the rest.
Foiling in Gold and Silver
Creating one's own Christmas Boxes Wholesale is now a tradition. Gold and silver foiled boxes are among the most elegant of the many available customisation options. Luxurious colours include gold and silver. A gift wrapped in gold or silver foil shows how much you value and care about the recipient. For an extra touch of holiday cheer, present your loved ones with presents wrapped in gold and silver foil this year. Red and gold provide a stunning contrast that both draws attention and emphasises the significance of the event. Red ribbons complement silver just as well. So, if you want to impress, tie your present with a red ribbon.
Packaging holiday presents in a box adds a touch of magic to the holiday season. Options abound, and you may find them easily. With this feature, you may personalise your present by including any concept you choose. These gifts are guaranteed to make everyone happier. Companies that help with packaging can gain exposure and brand recognition with the help of these containers.