How to reduce stress during Defence exam preparation?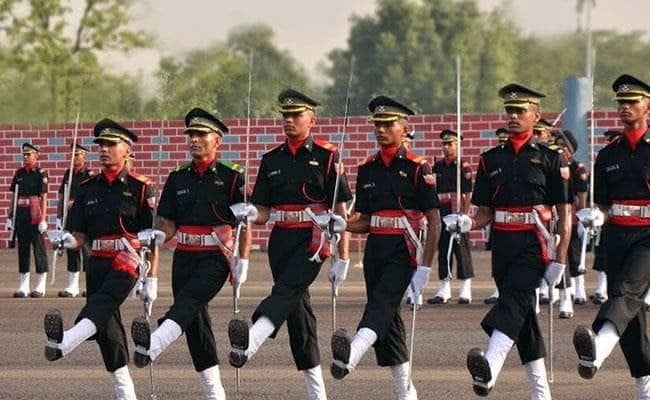 Examination fears bound to give stress and confusion in the midst of the exam preparations. Stress mounts due to tension and apprehension of failure in the exam. Failure is a part and parcel of competitive exams like SSC CGL, SSC CHSL, SBI PO, AFCAT, CDS, NDA, etc. Competitive exams are taken by millions of aspirants every year and cut-off marks are also rising year after year. Examination fear can be overcome by taking a break from the tedious study schedule. It is a must to rejuvenate your body and soul to energize and refresh. 
The probable reasons of exam stress are:
To be anxious of failure

Lack of groundwork

Trauma of doing well in the examination

Don't have enough time to learn

Targeting to get an assured result

Finding difficult in understanding what they study

Pressure from family to get a high score

Mounting competition after looking at the cut-offs of recent years
Candidates targeting Defence exams need to work on stress management to get a high score. It is highly competitive exam amongst government job exams which needs a cool and fresh mind to learn. It will surely assist the aspirants who are going to appear in any of the Defence exams such as NDA, AFCAT, CDS, etc.
Let us discuss some factors that can help to reduce stress during Defence exam preparations
To start exam preparation in advance
Candidates who have already decided to take Defence exams in a particular year should know the exam schedule. Most of them follow the relevant websites and start studying early. Defense exams are conducted twice a year, they can decide which month they comfortable to take exams. Exam preparations take a maximum of six months preparation to make it worth an outcome. Decide accordingly and start studying either by joining AFCAT Coaching in Chandigarh or CDS coaching in Chandigarh or NDA Coaching in Chandigarh. Take a full-time course module to prepare if you really want to evade the barrier of stress during exam preparations.
Arrange for the right study material 
Exam preparation is incomplete without a comprehensive study material. Choose the right study material that is based on the latest exam pattern and syllabus. Besides taking classroom sessions one should study the topic to understand it effectively. Teaching is guidance and study material takes to the pool of learning. If you are not having appropriate study material based on the latest exam pattern then it will not fetch good results. 
Make a time table according to your available time
The study timetable besides the classroom sessions should be planned according to the time available from your daily routine. If your mind is pre-occupied with some other engagement then you will not be able to concentrate. Keep a time that is absolutely free from all daily routines so that you can concentrate and learn effectively. 
Speed and accuracy need to be maintained while doing practice. Take a regular practice of mock tests. Keep the timer on and try to attempt the test in the time allocated. Monitor the timer and know your speed. After completing the mock test, get it accessed by the expert. It will help you know your accuracy level. If you have not performed well in the mock test then revise the topics identified as difficult. Revise those topics by taking an instant doubt session by the faculty member or else it will develop unusual stress of not knowing the topic in the midst of the exam preparation. Once you will lose confidence, you may lose interest in the studies either. Therefore, manage speed and accuracy while doing exam preparation to exhale a smooth ride in the examination.
Take breaks in the study schedule
The study schedule should be planned in such a way so that you can take small breaks in between. Sitting continuously for eight to ten hours can lead to health problems and stress. An unhealthy body will elevate stress because it might take your days out of your regular study schedule. Take breaks by taking a walk or listening to music or watching television for a short while. It will recreate your mind and you will be ready to learn.
Practice topic tests, speed tests, and full-length mock tests
Buy mock test series for Defence exams and practice them regularly. It will help you to prepare every topic thoroughly as it has topic tests. You can work on enhancing speed with the help of speed tests available in the mock test module. The full-length mock tests can be practiced after covering the entire syllabus. It will help you identify your weaknesses. Do regular practice on test series so that you master every topic and acquire time management skills to ace the exam without any stress. 
Refer to the previous year question papers
Candidates who refer to previous year's question papers will never face stress because it helps them to identify the significant topics to learn for the exam. Those who do not refer cannot prepare the significant topics thoroughly. They will only realize once they will take a full-time mock test based on the latest exam pattern. In case they refer to previous year's question papers right from the beginning it will make them study exam-specific. 
 De-stress your mind 
Take physical exercises and meditation every morning to de-stress your body and mind. Long hours of sitting on the study table can cause any health problems. You can join CDS Coaching in Chandigarh for Continuous learning. Meditation can help to de-stress the tired brain and rejuvenate for the next level of learning.
Practice having balanced sleeping 
Take proper sleep of at least 8 hours in a day. It is very necessary to keep your body and mind active.
Eat moderate and healthy food 
Avoid taking street food and fried snacks in between the meals. Take proper meals with healthy vegetables and pulses rich in protein and vitamins. It will keep your body healthy and fit. Maintain healthy eating habits till your exams are over.
These are some of the tips to keep you away from stress and strain while doing Defence exam preparation or any of the government job exams.
Follow them to get the best outcomes in the forthcoming DEFENCE exams!!!
All the best!!!
warning ….?…. Date May/08/2021…?complete your profile…..otherwise, odysseynews did not accept your article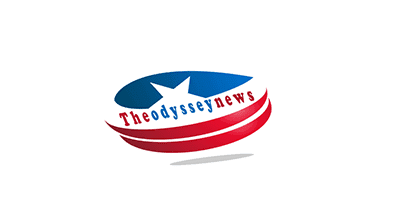 Five Methods to Personalize Custom Christmas Favor Boxes | SirePrinting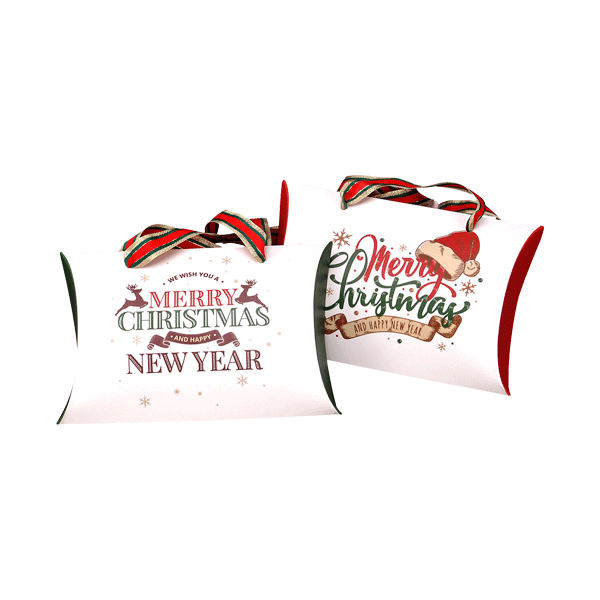 Packaging materials like Custom Christmas Favor Boxes are essential in the modern era. These containers come in many shapes and sizes to suit any celebration. These days, consumers can order them in any size or shape they can imagine, thanks to the customization options available. They're amenable to being printed in a rainbow of hues and patterns. This not only makes them more aesthetically pleasing but also reduces the need for extra wrapping paper. They are made from kraft paper and cardboard. With this feature, they are strong and durable. You can stuff just about anything into them because of how light they are. They're entirely compostable and eco-friendly. As an added bonus, Custom Christmas Favor Boxes of varying hues can help spread the word about a company and its products.
The abundance of gifts is one of the benefits of Christmas. On this special day, everyone is eager to shower their loved ones with gifts. Christmas presents can be made more memorable and appreciated by placing them in a gift box. The novelty and aesthetic value of these presents are amplified by the stunning new designs printed on them. You may use these containers for any kind of gift, and they'll certainly brighten anyone's day. They will stop at nothing to promote your brand and bring in new customers.
Boxes with Printing on Them
All sorts of materials are now suitable for printing. Many different colour combinations can be used in printing. Carton packaging may have any design or font printed on it with ease. Printed Custom Christmas Favor Boxes are both unique and stunning. Having the recipient's name printed in a fancy typeface is a great way to personalise a Christmas present. The face of Santa Claus or a Christmas tree might be printed on it as well. If you want to make it more visually appealing, you can add more designs to it. It will stand out from the crowd and wow the recipient. It's a lovely way to brighten someone's holiday.
The colors of Christmas
The best approach to make someone's gift meaningful is to wrap it up in a way that fits the occasion. At this festive gathering, you should use red, green, and gold accents. Custom Christmas Favor Boxes have the advantage of coming in any shade desired. This can be accomplished with kraft boxes in any of three colours: red, green, or white. They are widely utilised to make holiday decorations and reflect the holiday's spirit. Either a matte or glossy box with the appropriate dimensions would work. Add a bow with a glittering ribbon in one of the three motif colours to make it stand out. Give it a positive spin by attaching a thoughtful saying or a heartfelt desire.
Die-cutting
You may make anything truly unique by injecting as many original ideas as possible into it. The holiday season is ideal for this. This is the day to order holiday-themed packaging, such as Santa silhouettes, Christmas trees, reindeer, and snowmen. These ideas dominate all other options for crafting and decorating for this event. Cardboard packaging can be cut to any size or form and used to present gifts. You won't find a better idea than this for tailoring your package to your needs. To embellish, use glitter glue to trace the contours of the cutouts. It will add a dazzle to your gift box, making it more attractive.
Contrasting Raised and Recessed Surfaces (Embossing and Debossing)
Numerous creative options exist for displaying Christmas presents in Custom Christmas Favor Boxes. Recent market trends have seen a rise in demand for embossed and debossed boxes. When using embossing, the typeface or design is lifted above the surface. While the depressed pattern that emerges from debossing. The use of embossing or debossing can provide a tactile dimension to the visual presentation of your Custom Christmas Favor Boxes. It's one-of-a-kind and sure to make a good impression on the recipient. It will be a lovely touch that sets your gift apart from the rest.
Foiling in Gold and Silver
Creating one's own Christmas Boxes Wholesale is now a tradition. Gold and silver foiled boxes are among the most elegant of the many available customisation options. Luxurious colours include gold and silver. A gift wrapped in gold or silver foil shows how much you value and care about the recipient. For an extra touch of holiday cheer, present your loved ones with presents wrapped in gold and silver foil this year. Red and gold provide a stunning contrast that both draws attention and emphasises the significance of the event. Red ribbons complement silver just as well. So, if you want to impress, tie your present with a red ribbon.
Packaging holiday presents in a box adds a touch of magic to the holiday season. Options abound, and you may find them easily. With this feature, you may personalise your present by including any concept you choose. These gifts are guaranteed to make everyone happier. Companies that help with packaging can gain exposure and brand recognition with the help of these containers.