How To Prepare Your Property To Sell Quickly
How To Prepare Your Property To Sell Quickly
In a potential home sale, sellers want to do everything possible to show the potential of their property to prospective buyers.
Whenever potential buyers picture your home as the best living space they want to be in, you not only make a huge profit on the home sale but also expedite the sale process.
How To Prepare Your Property To Sell Quickly
Here are five things to do to help you sell your house fast:
Declutter
Unused furniture and boxes of personal items often suffocate the space in rooms, making them look smaller. Most potential home buyers won't bother to go past such crammed spaces in a showing. Renting external storage space can help free up space until you move. However, some buyers will buy into a lifestyle, and it is best that you strike a balance between freeing up space and showing them your real home life.
Give your walls a new face
Looking at your home objectively in a home sale is the best way to go about it. Keep any emotions in check, especially if you've personalized your space with items and designs. It is best that you have spaces cleaned in preparation of getting fresh paint. Remember to be moderate, as some personality plays an essential role in a home sale. Vivid colors for your feature wall can help boost the look of your space.
Create a good first impression
Potential buyers will first fall in love with your home's exterior even before going inside. Ensure that the garden and driveway is well-tidied and maintained, windows cleaned, and breathe some life on your front door by giving it fresh paint.
Repair and renovate
Investing in small but outstanding repairs is a great way to motivate and win the hearts of prospective buyers. Ignoring such renovations will only make your property look old and tired. Survey your rooms well and note everything that needs a quick-fix and repair accordingly.
Tidy up your garden
In the current property market, buyers are keen on outdoor space, whether it's that expansive lawn for kids to play on or a backyard garden to enjoy time with family and friends. Mowing, weeding, and decorating lightly are easy, inexpensive ways to boost the aesthetic appeal of your outdoor space and make your home more appealing.
Boosting your home's value
Here are important considerations to make if you wish to move in the near future:
Central heating
A good way of adding value to your home is by installing a full oil or gas heating system to your property.
Double glazing
If you wish to make your home more energy efficient and also keep outdoor noise out, installing double glazed windows are by far the most potent solution. Take into account the age of the building before going all-out with UPVC, as the best way of boosting your property's value in some cases may be to maintain the original windows.
Appliances
Most buyers will look at the kitchen before making a decision, and upgrading your appliances beforehand can pay off in the end. It is safe to invest in professional and stylish appliances.
En suite
Going by the finding of Channel 4 Homes, the difference in the worth of a normal 4-bedroom house with an en suite to the master bedroom and an equivalent home without en suite is about £10,000.
Extension
It is undoubtedly one of the most expensive options, but often has the biggest return on investment. A loft-conversion or extension can boost the value of your property by about 23%. Ensure that you get planning permission from your local authority if you plan to have an extension, and that you get building regulation approval before you can begin the project.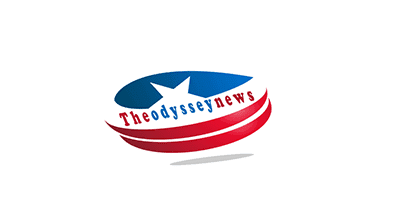 A quick guide to wedding photography
Wedding photographer is a fascinating profession. It's an unusual mix of anxiety and happiness. You can be pushing around individuals you have never met before one minute, and then joking and laughing with the same folks the next. Even if you are a complete stranger attending the most significant day of someone's life, you can still leave it feeling like a family member.
To be a photographer at weddings is difficult, despite how fulfilling it is. It's crucial to do a nice job because the wedding day is the most significant day for couples and many other people too. Although your very first wedding photography encounter can be intimidating, there is no reason that it cannot be a success with the correct planning and mindset. Expect plenty of blunders and laughs on your journey.
If you are just starting out, these are the tips you will have to learn before anything else.
1. Become acquainted with your gear
If you have just scored your very first wedding job and you want to buy a fresh new sparkling camera for that job, make sure you have practiced with it thoroughly first before the important day. This covers all of the accessories and equipment you intend to bring, and of course the camera itself.
There is nothing worse than you being unable to understand your equipment while you're supposed to be shooting, whether it's lenses, memory cards, tripods, or even a camera you just bought. This may appear unprofessional, and you may feel ashamed. So, it is important to be familiar with your gear before the wedding day.
2. Examine the location
Given the distance you might travel, it might be easier said than done. If you live nearby or are traveling a day before, then it is worthwhile to visit the site to get a sense of where you'll be shooting on the big day.
Even examining the location and knowing what you are up against will help you mentally prepare. It is even good to look at photographs other photographers done at the same location and envisioning if you can do anything differently or it will be the same.
3. Perfection comes with practice
It's a good idea to practice snapping shots before the big day, and also acquainting yourself with the equipment and technical capabilities of your camera.
Solicit the help of some family members or friends to perform some traditional wedding poses. Cape Town Based Photographer PTR told us that snap photographs of them in a range of locations, from various angles and different distances, so you can become used to customizing the camera's features to fit the situation. It's also a good idea to capture them quickly so you can recreate the situation on the day of the wedding.
4. You need experience in wedding photography so go get some
You can use your camera to practice as much as you like. It is really one thing to take shots around your garden and house but it is totally another thing in an unknown location with hundreds of strangers looking at you.
Try to assist an expert wedding photographer a few times before the first wedding you do, if possible. With this approach, you will see everything handled by a professional and you will more likely handle it better when your day comes. Taking pictures is only part of the work; additional responsibilities involve preparation and planning, dealing with other people at the wedding, and promptly and calmly overcoming obstacles. Even if you are just lugging all of their belongings around, having prior knowledge and experience can be beneficial.
You will also have the opportunity to ask any questions about any issues you may have. Working with an expert will get you a reputation on your name and it might also help you in finding future work.
5. Talk to the groom and bride ahead of time
In addition to establishing a list of any images you would like to capture, it's a good idea to ask the groom and bride about any must-have photos.
For example, they might like to photograph a sentimental position they wanted to create with family or friends that they haven't seen in a long time. Some couples choose photographs of tangible objects, like cake. If you receive some suggestions from the groom and bride ahead of time, it will help you on the big day because they are usually busy and don't have much time to talk. The groom and bride will not be able to complain about missing any must-have photos this way.
Now that you know how to capture your very first wedding, there is nothing stopping you now. This quick guide will help you ease your nerves.