HOW TO PERFECT BRAWLER STYLE FOR KIRYU KAZUMA? -YAKUZA 0
Chapter 1 of Yakuza 0 on PlayStation 4 (PS4) begins at night, somewhere in the alleyway of Pink Street North, Kamurocho, Japan. You play as Kiryu Kazuma in a hurry with his sworn brother Nishiki, who is approached by a foreigner named Bacchus.
Bacchus went on to lecture Kiryu on the importance of investing in his fighting skills, the Brawler style. Kiryu unleashes a blue aura around his shoulder that cements firmness and calm as he encounters the enemies.
Considered the closest to Kiryu's true fighting style throughout Yakuza 0. Also, the term brawler implies special counter abilities against enemies and boss fights. ps4 gebraucht You are able to absorb these blows when an instant red flash is launched for a retaliatory strike against the enemy by using either the square, triangle or circle button. Another amazing but effective way to fight in the streets of Kamurocho that saves you from pressing buttons.
Who is Bacchus?
A former boxing trainer, Bacchus loves to roam Kamurocho and rack up debt. He saw the potential, or in Yakuza 0 terms a "monster" in Kiryu Kazuma after seeing him defeat two drunks to become one of the best fighters. As a result, he offers to train him later in the main story in Tenkaichi Alley.
Five special training lessons
You'll face daily quests in the underworld, encountering thugs, yakuzas, and Men In Black to loot some cash to level up with brawler-style skills. After improving your skills, Bacchus will teach you five special moves in Yakuza 0, bearing in mind that you must be in level 3 heat mode:
Extra determined counter
In the first lesson, you'll learn the key to thrashing, charging up your determined meter, holding down an attack button and charging up a charged meter to take out the enemy.
Essence of the Face Twist
In the second lesson, you will learn how to break down the defense by face-twisting by pressing the triangle. You will twist the enemy's face while blocking your attack.
Essence of Disarmament
Timing is absolutely critical in this lesson to get it right against the blade-wielding enemies. You have to anticipate the attack of the enemy with his knife. Then quickly press the triangle button to perform this epic move.
Essence of Wall Smashing
This lesson requires you to stand with your back against a wall. Then press the triangle to perform this finishing move. Kiryu will fix the enemy's foot and smash it with his elbow to give them an unforgettable painful experience.
Essence of Deathblows
The final and coolest heat action workout. You start with a combination of pressing Square, Square, Square, Triangle to make the enemy fall. Then quickly tap the triangle to make a final move after that combo. Kiryu will throw a flying punch at the enemy to end this combo. The timing between your combo and the start of the finishing move is absolutely critical.
After completing all five workouts. Bacchus will give you one last job. The five killers show up and it's time to put all five workouts into action. But will it be enough for Kiryu Kazuma to survive in Kamurocho? Later, Bacchus will introduce you to his trainers; Kamoji for the Rush style and Miss Tatsu for the Beast style. Watch Kiryu's fighting style in action in the Yakuza 0 walkthrough!
Graphics comparison between PS4 and PC
The Sony PlayStation 4 gaming console shares much of its hardware technology with the personal computer. We take a look at how it compares to a gaming computer in terms of price and performance.
The PS4 uses a graphics processing unit (GPU) based on the Radeon HD 7000 series of PC graphics cards developed by AMD. It has 18 cores with 64 cores per core, for a total of 1,152 cores. With this, the PS4 achieves a theoretical peak performance of 1.84 TFLOPS, which can be used for graphics, physics simulation or a combination of both.
There are several known differences between the PS4's GPU and the AMD 7870 PC graphics card it's based on. The first is that the PS4 unit has a dedicated 20GB/s bus that bypasses the L1 and L2 GPU cache to allow direct access to system memory. Direct memory access (usually abbreviated to DMA) in this case serves to speed up graphics by reducing the number of processes required.
It also provides additional L2 cache support for concurrent graphical and asynchronous compute tasks thanks to the inclusion of a "volatile" bit tag. This allows the machine to process graphics and computational code in sync without pausing one to run the other.
Finally, the console unit has 64 sources compared to two on the PC unit for arithmetic commands. The purpose is to allow developers superior game engine integration when writing games for the console.
The question of whether a PC is better than a PS4 depends on how you make the comparison. In this article, we look at the comparison from the point of view of cost equality. In a later article we will deal with the comparison on a pure performance basis.
Comparable costs – PC vs. PS4
If you look at comparable costs, including the cost of the entire system, then the console would easily outperform the computer. A PS4 costs around £350, while the comparable Radeon 7870 graphics card costs around £150, but to that you would have to add the cost of the components to power the rest of the computer like the motherboard, processor, memory, hard drive, case and software. To build a gaming computer somewhere around the cost of the Sony console, you'd end up with a system that's compromised on cost at the expense of performance. This scenario would undoubtedly leave you with a PC that couldn't match the console in terms of graphics performance.
There are mutliple reasons for this. The first is that gaming consoles have a huge advantage due to the lack of a resource-hungry operating system like Windows. A pc needs to be able to do many things, often at the same time. To make this possible, the operating system has to be comprehensive and often take up a lot of free resources of the machines just to run. ps4 gebraucht kaufen A console's operating system is only a fraction of that of a PC or Mac computer, meaning a lot more of the available power on a PS4 can be used to run games. This allows the PlayStation to get away with a lower overall spec while maintaining performance.
Second, console makers often sell at a loss because they need to gain market share and outbid their competitors. This is especially true in the early stages of a console's life when the development costs pay for themselves. The PS4 vs Xbox One is one of the biggest sales battles in the tech market and is expected to continue for many years to come. It's obviously difficult to compete with a product that's subsidized by its manufacturer.
Cost isn't the only consideration when comparing the two. Computer users often have the rest of their system in place, leaving more money to spend on the graphics hardware alone, while for some, raw performance is the only consideration. Please take a look at our next article, PS4 vs PC Graphics Comparison – Part 2, where we look at the overall performance of the PlayStation and the personal computer.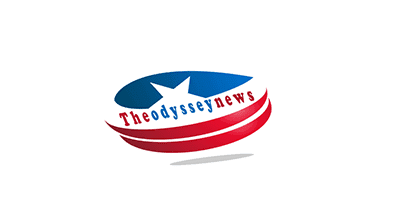 How to find an escort girl?
You are looking for an escort girl, but you don't know how to find one? In this guide, we provide you with the information you need to do so. Discover the most efficient ways to contact and meet birmingham escorts.
Access specialized ad sites
Just like for real estate, cars, or hotels, there are specialized ad sites for escort girls. Dedicated to sex workers, they allow independent escorts to publish ads to gain visibility and make their services known. Most of these ads are linked to landing pages on which the girls detail their services, publish their photos and advertise their rates. If you need advice on how to navigate this type of site safely, visit profilcougar.com.
The main concern with this category of sites is that you have to know how to sort out the different types of profiles exposed. Indeed, the ads of escorts are mixed with ads of prostitutes and erotic masseuses. It is therefore necessary to be able to differentiate between the profiles of escorts and those of other sex workers.
If you are looking for fresh and new escorts, these sites will suit you well. For, they are the best way for novice girls to find their first clients. However, beware of scams!
Go to escort websites
To find a birmingham escorts as easily as possible, you should visit an escort girl website. Thanks to the expansion of the Internet, it is possible to access all types of services related to sex workers. Indeed, these websites are more and more numerous and specialized. You can find all the types of girls you need.
From now on, all categories of escorts are available on the internet, whether they are independent or affiliated to an agency. This gives you a multitude of possibilities and choices according to your expectations. If you need more guarantees and security, go to an agency website. For those who are looking for freedom, independent girls are waiting on their pages.
The main advantage of the Internet is its transparency. By going through its channel, you have the opportunity to access photos and videos describing the girl of your desires. Unlike the phone, you have a clear view of the person with whom you exchange. However, you will also be exposed to risks of scam. You should therefore make sure that the sites you access are reliable.
Ask around in a large hotel
By definition, the role of an escort girl is to accompany her client during his travels. The fact is, most of these clients are men on business trips who stay in hotels. That's why many of the big hotels are in partnership with escort agencies. If you are traveling in Paris or in a foreign country, ask a good hotel and you will be served.
Rest assured, you will never see a hotel advertising such a service, so be tactful. Approach the front desk politely and present your problem with as much discretion and finesse as possible. If you are asked to wait, go up to your room and run a nice bath while your request is being processed. Facilities that use this type of service are discreet in order to maintain their public image.
I am GraceIsabella Hennyjohn. I am professional Digital marketer and content writer. I have 4+ year experience in this field.