How To Organize Your Office Cubicle Workstation For Optimal Productivity
For many of us, the office cubicle workstations has become our second home. The thing is, you have to learn how to make it work for you rather than simply accepting it as your prison cell for the day. That's why we've put together this handy guide on how to organize your office cubicle workstation, so you can find all the things you need in an organized fashion and keep distractions at bay when it's time to focus on your work.
Set Up Your Space So It's Comfortable
Here are some ways you can set up your office cubicles at work so they are most comfortable and meet your needs:
-Try putting your desk against a window if you have one in your office cubicles. Not only will this let in more natural light but it will help you feel more connected with the outside world, which is proven to increase creativity.
-Utilize wall space by hanging shelves and memos with pins or sticky notes on them. This way, important reminders are always within arm's reach and you'll never forget anything when leaving your desk! If you have the room for it, invest in shelving units that you can place over your desk. They provide much-needed storage space and keep everything from getting cluttered together on top of your workspace. Finally, use multiple monitors to display different items on each screen. It helps keeps things organized while providing easy access to different projects or tasks that need attention at any given time.
Divide Your Space Into Zones
Setting up your workspace to be both functional and aesthetically pleasing is key. The first thing you'll want to do is pick a desk or cubicle that works best for you – whether that's in the middle of a room, against a wall, or near a window. Once you've selected your location, place your computer monitor at eye level on the right-hand side of your desk (or as close as possible if you're using one of those small screens like Apple users). Now, set up everything else around it and try not to clutter up too much – because even if it's hidden by papers and other items, clutter can affect your mindset! Place all loose office supplies (staples, pens, paperclips) within arm's reach on the left-hand side of your desk; under the top of the desk is also a good spot. If you have files/folders that need to be stored away when they're not being used, store them below or above your computer monitor so they are still accessible but out of sight. When it comes to organizing cables, power cords and anything else cluttering up your desktop space underneath the desk is often a great spot for those things. You should also think about investing in cable ties: these will help keep all cords together and tangle-free so you don't have any accidents with tripping over them!
Keep Your Most Frequently Used Items In Easy Reach
Most people who work in cubicles have the main area that they sit in for the majority of their day. This space should be where you keep your most frequently used items. Examples are personal documents, post-it notes, and books. You will find yourself less distracted as you stay focused on your work throughout the day if you can easily get what you need without having to stop what you're doing and hunt around for it somewhere else or go find someone with the information. It is also important to keep your desk clean and tidy. You will waste time trying to find things when everything is jumbled together, or worse yet, piled up on top of each other. Keep surfaces clear so you can see what's there instead of looking under stacks of paper or in drawers that might not even contain the item you need. If necessary, purchase a rolling cart with draw cards for easier access when looking for supplies.
Keep Tools That Aren't As Often Used Out Of Sight
Place less frequently used items in an area where they won't be as easily noticed. Keeping them out of sight will not only provide you with a cleaner workspace, but it will also save you time because you don't have to worry about digging through piles of junk to find what you're looking for. Things like old files, extra printers and copies, keys, and supplies can be tucked away somewhere unobtrusive. In addition, keeping your desk tidy at all times will eliminate clutter and allow you more time to focus on the tasks at hand. Don't forget that when it comes to organizing, there is no one size fits all approach. Many methods can help improve productivity depending on each individual's needs. For example, if you often receive mail and other correspondence at work or deal with people over the phone then having those things right next to your computer may be helpful. If, however, you don't need those things readily available then keep them filed away in a drawer or cabinet close by so that they are still within arm's reach if needed.
Remove Everything From Your Desktop Except What You Need Each Day
If you can remove everything from your desktop, that is the best option. Otherwise, try removing items from your desk every day when you leave work and organizing them in a filing cabinet or storage bin away from your desk. This prevents piles of papers and other clutter from building up on your desk. Additionally, it will also make it easier to put things back on your desk the next day as you only have so much space on top of it.
Use vertical space by hanging anything out of reach at eye level. This could be calendars, sticky notes, dry-erase boards, or just about anything else that isn't needed daily but could still be important if needed again in the future. Don't forget to put these items in a place where they can easily be reached but out of the way too. Hang files above your desk where they can be seen and accessible without disrupting you as you work. Finally, think about how many times per day an item needs to be accessed: Files should go near your chair, not on top of it; documents close enough for frequent use (rather than across the room) should go within arm's reach. Add shelves or bookshelves above your chair if there is any room left over!
Clean Up Before Leaving Each Night
• Clean up and straighten up your workspace so it looks neat. • Put away all of the papers, knick-knacks, etc. that are lying around. • Pick up dirty clothes and put them in the hamper or near the laundry basket (depending on where you do your laundry). How to Organize Your Office Cubicle Workstation for Optimal Productivity is a blog post about how you can be more productive in your office cubicle at work by cleaning up before leaving each night. It talks about how you should clean up your work area before you leave each night so it will look neat and uncluttered. It also talks about putting away any knick-knacks, papers, or other items that may be lying around. It also talks about picking up any dirty clothes that may have been left behind from the day's activities. And finally, it discusses how you can use hooks to store things like jackets, umbrellas, purses, and bags instead of stacking them on the floor or putting them under your desk.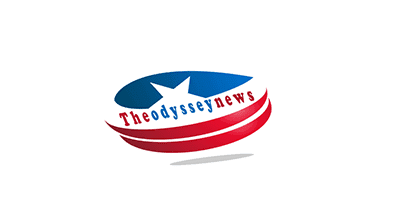 Why to hire a professional company for villa cleaning services Dubai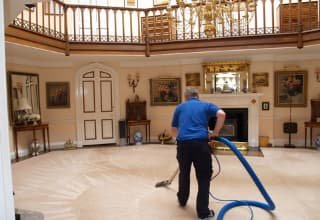 It may seem daunting at first, but hiring a professional cleaning company can save you time, money, and stress in the long run. You already have a busy schedule. Hiring an expert can take at least one worry off your to-do list. Still not sure if you should hire a professional company for villa cleaning services Dubai? Read on to discover the top 7 benefits of hiring a professional cleaning company. These perks allow you to free up time in your busy schedule and enjoy more "me" time.
Benefits of hiring a professional company for villa cleaning services Dubai
It takes time and stresses off your shoulders.
Your daily life is probably fine with that. You have to take the kids to school, work and clean the house. Everyday life requires time and effort that is not always available.
Cleaning may be at the bottom of your priority list.
What if you have an unexpected guest or a surprise dinner party? You need to make sure your house is immaculate. Otherwise, you may feel a little embarrassed about the state of your home.
With professional cleaning services, you don't have to spend time cleaning.
Instead, your home will look sparkling clean when you need it most. Hiring a professional house cleaning company can definitely take one item off your to-do list. Take time and stress to clean your shoulders.
Then you can turn your attention to other things.
Having professional deep cleaning services Dubai frees you up to focus on other activities. As a result, you can be more productive in reaching your bigger goals.
Your standards are higher.
A professional villa cleaning company probably has a higher standard of "clean" than you. A professional house cleaning company will actually get involved while you are cleaning and organizing. These professionals are trained and certified to provide the best possible service.
Attention to detail is important. If you don't, the dust could end up on the baseboard or hiding under the sofa and making a living.
Experts know where to look. They make sure your home is as clean as possible. With a busy life, you may not have time to do a deep cleaning. Hiring a professional gives you peace of mind that your home will be thoroughly cleaned.
There are many places in your home that you find difficult to clean yourself.
You can't see it; it's out of your head, right? Incorrect! Professional cleaners know how to reach these areas that are otherwise inaccessible.
They clean your home thoroughly to ensure your home is as sanitary as possible.
Pay only service fees.
Hire professional villa cleaning services Dubai, and you won't have to worry about team salaries and benefits. Don't worry about staff screening. Instead, you have the peace of mind that your team is properly trained, qualified and insured.
Knowing you are only paying for their services takes the time, money, and stress off your shoulders.
By paying only for the services you receive, you can focus on paying for what you need.
Get rid of allergens
More than 50 million Americans deal with allergies each year. In fact, allergies are her sixth leading cause of chronic illness in the country.
A variety of factors can trigger allergies, including:
tick
pollen
Dandruff
cockroach
Inhaling these allergies can cause sore throats, itchy eyes, coughing, and sneezing. Leaving dust around your home can exacerbate allergy-related health problems over time. Meanwhile, it may kick dust into the air every time it walks or sits down.
With a local cleaning service, you won't have to worry about ticks attacking your home. Instead, you can maintain a clean and healthy environment. This allows you to avoid health concerns and save money on allergy medications and doctor visits.