How to Make a Private Call With Your Number on Any Phone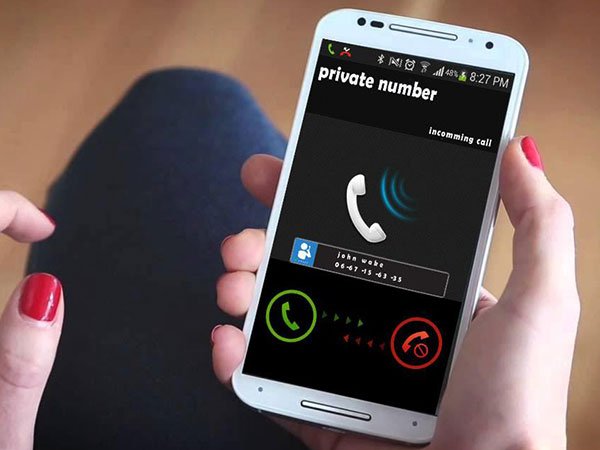 We know that our phone data is collected unknowingly through different resources, and making calls or being with someone's secret calls is one of the data collection factors.
Doesn't that surprise you? A third person somewhere across the globe already knows the things about you that the world shouldn't know.
But, with caller ID on landlines, VoIP, cable phones, and mobile phones, the data collection process makes data sharing difficult and makes your private call remain private.
In this article, We will cover all your dilemmas and queries comprehensively so you don't have to worry about connecting in calls privately.
 Grab a cup of coffee, and know steadily about:
How to Make a private call?
Different methods to make private calls
Different third-party apps to make private calls
Additionally, know about cloud telephony like KrispCall, therefore stick to the conclusion!
What is a Private Call?
A private call is a process of hiding the caller ID to get a call through. Using this method, a person or company can hide their contact information but ensure that they will be reached if they call. If they are on the caller's no-call list, this may still work in rare cases.
A private call is generally placed by telemarketers doing prohibited business, bothered ex-lovers, or scary stalkers who want to contact you.
Despite this, it can prove useful to those who want to cover their tracks, make secret calls, or need private telecommunications.
However, if there's something creepy, it is safe to ignore these calls since anyone vital may contact you with a voicemail. It is also possible to call back a limited call if you believe it is necessary.
A majority of the carrier's service providers display "Scam Likely" when you receive an unexpected call to alert you to spam calls.
If you're an Android user, you can on the "Caller ID and Spam Protection" and get the information about callers and businesses not in your contact list. This will help to identify likely spam callers.
How To Make A Private Call or Block Your Caller ID Permanently or Temporarily?
There are a few different methods to hide or block your phone number to make a private call to secure your caller ID permanently or temporarily on the receiver's screen.
To make a private call on the phone number and hidden on the receiver's display, you need to use a code. If you don't want to use your temporary phone private number for minutes, you can block your Caller ID from showing on your mobile phone by turning it off in your "call settings," setting it up in your phone management software.
However, you should do some comprehensive details before making a private call on your own or with the help of your phone number provider.
Method 1: Make Your Phone Number Private using Blocking Code
The first method is to make a private call from your phone number on any phone, including Android, iOS/iPhone, or even on landlines, by blocking code.
It is the most common method used worldwide to make a private call, hide Caller ID, and protect oneself from spam callers.
What is Blocking Code?
The blocking Code or Star Code is the specific code and is different according to the country; however, dialed before making private calls using any phone.
For example, the US blocking code "67" allows people to make a private call and instantly render their phone number private.
How to Use a Blocking Code Before Dialing?
To make private calls from your phone number, here are the steps you need to follow by using a blocking code:
For instance, how to make a private call in the US:
Step 1: Dial the blocking code or star code "67" before the destination phone number. It is better to test this with a friend before exactly dialing the destination phone number. If their number is 555-6451, you have to dial *675556451.
Step 2: Take a look at your testing friend's phone screen to see if your caller ID number shows up. Their screen should display "Unknown," "N/A," or "Private."
Step 3: If you're making a long-distance private call, you must add a "1" and the specific area code after the star code "67". For instance, if their number is 555-6451, you must dial *6713325556451 (where 332 is the area code of New York City).
Figuring Out Your Blocking Code
There are different blocking codes of other countries on various phone devices.
Type the following blocking codes before the destination phone number to make a private call:
| | | |
| --- | --- | --- |
| S.N. | Code  | Counties (Devices) |
| #1. | *67 | Virtually every North American provider |
| #2. | *67 | United States (except AT&T), Canada (landline), New Zealand (Vodafone phones) |
| #3. | #31# | United States (AT&T phones), Australia (mobile)[2], Albania, Argentina (mobile), Bulgaria (mobile), Denmark, Canada (mobile), France, Germany (some mobile providers), Greece (mobile), India (only after network unlock), Israel (mobile), Italy (mobile), Netherlands (KPN phones), South Africa (mobile), Spain (mobile), Sweden, Switzerland (mobile) |
| #4. | *31# | Argentina (landline), Germany, Switzerland (landline) |
| #5. | 1831 | Australia (landline) |
| #6. | 3651 | France (landline) |
| #7. | *31* | Greece (landline), Iceland, Netherlands (most service provider), Romania, South Africa (Telkom phones) |
| #8. | 133 | Hong Kong |
| #9. | *43 | Israel (landline) |
| #10. | *67# | Italy (landline) |
| #11. | 184 | Japan |
| #12. | 0197 | New Zealand (Telecom or Spark phones) |
| #13. | 1167 | Rotary phones in North America |
| #14. | *9# | Nepal ( Only for NTC prepaid/postpaid phones) |
| #15. | *32# | Pakistan (PTCL phones) |
| #16. | *23 or *23# | South Korea |
| #17. | 067 | Spain (landline) |
| #18. | 141 | United Kingdom, Republic of Ireland |
Note: GSM network users (e.g., most Android phones) can block their caller ID by dialing #31#.
Method 2: Ask your phone service provider to make your number private
You can inquire your phone service provider to make your number private so you can create private calls.
Most carrier providers offer private number options to their customers, including Verizon, Sprint, T-mobile, and AT&T if you're searching for US-based carrier providers.
In other countries, you may ask your carrier provider by calling customer care, and most importantly, customer care calls are free of cost.
Ask them to help you out, or you can check their official website for further information. Generally, service providers don't charge anything to make your number private for making a private call, and surprisingly this feature is permanent until you don't deactivate it.
Or, conversely, you can adopt the option of dialing "611" so that you won't have to dial the blocking code before entering a number repeatedly.
After you've successfully enabled the feature, you may turn it off for a short time, such as when phoning your family. To see your phone number, just dial "*82" before the number you want to contact.
Method 3: Make Your Private Call using Any Phone
Every cell phone has a hidden procedure to make your phone private so that you can make a private call, but it varies based on the model or OS version.
By default, most Android phones on most mobile networks allow you to hide your phone number, which avoids the need to dial code *67 every time you make a call.
Below we have outlined the method to operate your device's built-in Hide Number feature to hide your phone number comprehensively.
If your device doesn't have any such options, it's conceivable that your carrier or phone doesn't support it.
1. How to make a private call on Android Smartphone?
To make a private call on Android Smartphone, you need to follow these steps carefully:
Step 1: Click on the Phone app icon from the app bar at the bottom of your device's home screen.
Step 2: Select the two-dot (or three-dot) menu icon that your phone has from the top-right of the screen.
Step 3: Go to Settings.
Step 4: Click on the Carrier call setting (or Calls on some device).
Step 5: Select Additional options from the drop-down menu that appears.
Step 6: If you have a dual SIM, choose whichever number that needs to be hidden, then My Number (Caller ID).
Step 7: From the Pop-up menu, choose Hide Number.
When you use the hide number option, your phone number will never display when you call someone. Any options, such as Private, Blocked, Unknown, or No Caller ID, will be displayed on the receiver's display.
Suppose you want to share your number with another person shortly, dial *82 followed by their number. You may restore default settings by repeating the preceding steps and selecting Network Default or Show Number from the pop-up option at the end.
2. How to make a private call on iPhone?
To make a private call on your iPhone, you need to follow these steps carefully:
Step 1: Go to Settings on your iPhone,
Step 2: Scroll down to the Phone option.
Step 3: Select Show My Caller ID from the drop-down menu.
Step 4: To Hide your Calling ID, move the toggle button to the left.
Entering the code every time (as stated above) may be inconvenient for certain users; in this case, following the steps can permanently activate the hide number option through the device's settings.
3. How to make a private call via a landline?
To make a private call on your landline, there is no setting option, and you need to follow up on the methods mentioned earlier i.e.
Method 1
For example, how to make a private call in the US:
Dial the blocking code or star code "67" before the destination phone number. It is better to test this with a friend before exactly dialing the destination phone number. If their number is 555-6451, you have to dial *675556451.
Take a look at your testing friend's phone screen to see if your caller ID number shows up. Their screen should display "Unknown," "N/A," or "Private."
If you're making a long-distance private call, you must add a "1" and the specific area code after the star code "67". For instance, if their number is 555-6451, you must dial *6713325556451 (where 332 is the area code of New York City).
Method 2
Ask your phone service provider to make your number private, and further, you can make private calls to any number.
Method 4: Make Phone Number Private Using Third-party Apps
If you can't find a method to modify your phone settings or call your carrier to make your number private, third-party applications can help.
There are several third-party apps to hide caller ID, hide the number, or make the number private. They are programs that change your phone number to a different temporary number while you're on the phone. However, such an app makes calls using your internet data.
You may download and use various burner programs for Android and iOS on the internet. Examples are Google Voice, Burner, Hushed, and other famous burner applications.
1. Burner
Burner is the most popular, which offers a secondary line for calling and texting without leading you to pay your carrier for a second connection.
It provides the multiple private phone numbers feature; you keep them as long as you wish and later "burn" them anytime.
It works by blocking the incoming calls on the app and diverting them to your cell to maintain your privacy and keep your primary phone number anonymous.
It also offers a VoIP phone number (with a local area code), so you don't worry about the different steps. You can use the number for dating, dodging, salespeople, online shopping, or selling items on classified websites.
It is free to download and comes with a 7- day trial period. It is available for both Android and iOS systems.
2. Hushed
Hushed is comparable to the Burner apps and offers private numbers or burner numbers for 40 countries, and also offers local numbers from over 300 area codes in the US, Canada, and the UK.
It provides a secondary phone number, adds different numbers, and manages multiple lines within it. Hushed let the user make and receive calls and messages on its Hushed number, and keep your activities separate from your primary real number from your service providers.
Hushed provides a 3-day trial and a "30-days" worldwide package for international calls and SMS. It is available for Android and iPhone.
3. CoverME
It is known as CoverME Private Text Messaging + Secure Texting & Calling provides one of the best, most privacy-oriented fake phone numbers.
It has advanced features such as disappearing messages, encrypted messages, anonymous SMS, etc., which splits it from its competition. It also lets users hide SMS, private call records, and shake-to-lock for the private contact feature.
CoverME lets users hide their primary number for anonymous texts and voice calls with a disposable second phone number line over the internet (VoIP). It is perfect for business, online dating apps, and other scenarios for enhanced privacy.
It provides a 7-day trial and is available on Android and iOS.
4. CloudSIM 
clouds, currently growing in popularity, allows you to get and add multiple secondary phone numbers to your smartphone. You add 4 extra numbers from the UK, Poland, Canada, France, and the US.
It supports making or receiving international phone calls to and from mobiles and landlines and lets you choose your connection type,
CloudSIM sets up your calls over a GSM network or internet, and it ensures the bad reception or calls drop so that you don't have to worry.
It has some remarkable features of personalized voicemails on each profile, customizes each profile to your liking, and has a "Do not Disturb feature."
It is available on Android and iOS systems.
Method 5. Using Cloud telephony Solutions
Cloud telephony is a new communication method that has brought the entire world's communication together on a single platform.
Various cloud-based phone systems offer cloud telephony features and services, and KrispCall is one of the fastest-growing cloud telephony service providers, with clients worldwide.
KrispCall's cloud telephony links phone calls over the internet and features such as Call blocking, hiding numbers, etc.
KrispCall includes many innovative features that might help you grow your business. It has a wide range of pricing and plan alternatives for businesses.
So, here are some of the excellent advanced features that KrispCall provides to help you build your business:
Call Blocking
Hide Number
Private Number
Number Porting
Caller ID
Call History
Call Filters
Call Monitoring
Call Transferring
Call Recording
Call Management
Voicemail
To know more about KrispCall features & price plans, visit KrispCall's official sites.
Conclusion
Keep in mind that many people may instantly reject or ignore calls from unknown numbers or private lines. If you're calling from a blocked or unknown number, don't be shocked if your friends and family ignore your calls and don't necessarily listen to your voicemails.
Additionally, your phone provider will keep track of who you call. Consider this carefully before using new or banned phone numbers for criminal reasons, harassment, or pranks on others.
It's also rare that you may restrict your phone number from toll-free calls. They are allowed access to records of who is phoning since they are the ones who pay the bill in the end.
However, for the best experience, and secure privacy,  KrispCall can be your safe and trustworthy choice for relying on VoIP and cloud telephony services that guarantee to provide the most reliable service at the most affordable costs.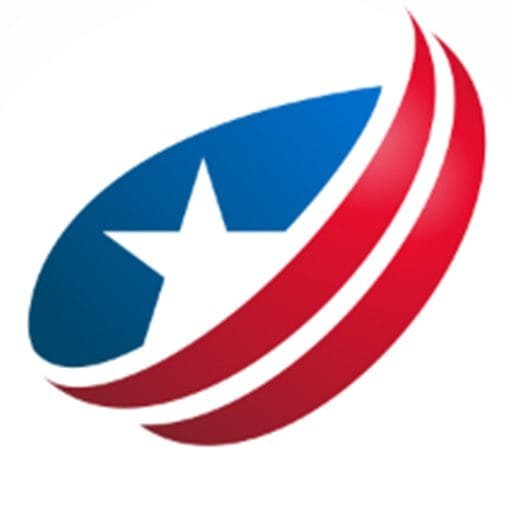 Odyssey has been the lead content writer and content marketer. He has vast experience in the field of writing. His SEO strategies help businesses to gain maximum traffic and success.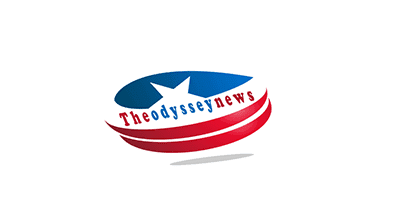 Curtsy 11m index ventures perez techcrunch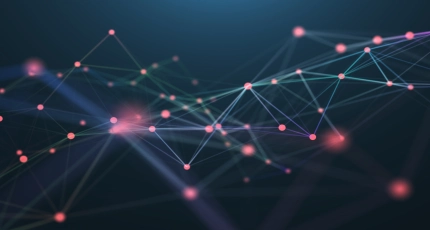 Curtsy 11m index ventures perez techcrunch has been a VC for over 11 years and have a deep understanding of the technology, startup, and venture markets. As a result, she is in an excellent position to help entrepreneurs build their companies. According to a recent interview, she is seeking to make new investments in high-growth startups.
Beam Impact raises $13.3 million in Series A funding
In October, Beam Impact raised $13.3 million in Series A funding from Index Ventures and Ulu Ventures. This brings the company's total to $15.4 million. The startup combines consumer and brand power to support high-impact nonprofits and raise awareness about social issues.
The beam is a B2B2C platform that helps consumers donate online spending to a cause of their choice. It works with over 500 organizations and enables customers to track the impact of their purchases toward a real goal. Consumers are able to support their favorite causes through their favorite retailers and brands.
As Beam grows, its team is also growing. Viveka Hulyalkar, CEO and co-founder, is a former McKinsey consultant and Tinder iOS engineer. She was inspired to launch the startup after realizing that brands were investing in problems she cared about.
The company's mission is to shift $10 billion from brands to high-impact nonprofits. To date, Beam has partnered with more than 100 leading brands. Additionally, Beam is working with over 500 nonprofits.
Curtsy's go-to-market strategy was focused on Gen Z women
Curtsy is an app that aims to make it easier to buy and sell clothes. It caters to Gen Z women and is a competitor to Poshmark. The company has raised $14.5 million in funding to date.
As part of their mission to simplify the reselling process, Curtsy has developed a machine-learning algorithm that helps merchandise items. They also provide shipping kits to sellers, which allow them to package and ship orders from their own homes. Previously, sellers had to manually fulfill orders or ship their own products.
Curtsy has a small user base, but it is growing rapidly. In the month of October 2020, Curtsy users sold 85,000 items. This represented a 35% increase from September.
Curtsy is an iOS-only app. Users typically spend about three transactions per month. To help sellers, the company provides branded supplies. When a seller lists an item, Curtsy recommends prices and helps clean up listings. The company also moderates spam, which is a big concern among reselling platforms.
Index's new fund name pays homage to the firm's origins as a seed fund
Index Ventures is a London and San Francisco based multi-stage firm that specializes in the fintech and e-commerce sectors. They are known for their forays into artificial intelligence and mobile. The firm has also been keeping a close eye on the cryptosphere. This year, they've made two investments in the cryptocurrency space.
Despite the downturn, they've kept up with their game plan and continued to fund startups. In their XI fund, they've raised a whopping $900 million. Not to be outdone, their newest fund, the Seed, will invest $200 million in pre-seed and seed stage companies around the globe. They have also bolstered their ranks with the hire of a partner in Tel Aviv. Founded in 2009, they have a hefty btw, which is the reason they are able to make such splashy moves.
In addition to its XI fund, they also made their way across the pond, launching an office in New York. For an aspiring entrepreneur, this is a good time to start. Their new offices will give founders access to a wealth of information, connections, and the requisite funding.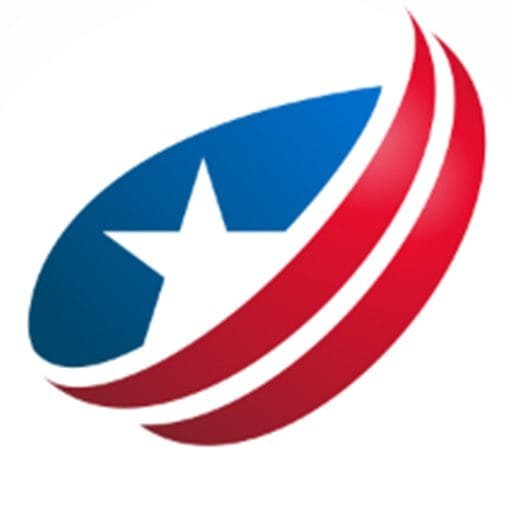 Odyssey has been the lead content writer and content marketer. He has vast experience in the field of writing. His SEO strategies help businesses to gain maximum traffic and success.
Monoprice 110010 noise-canceling headphone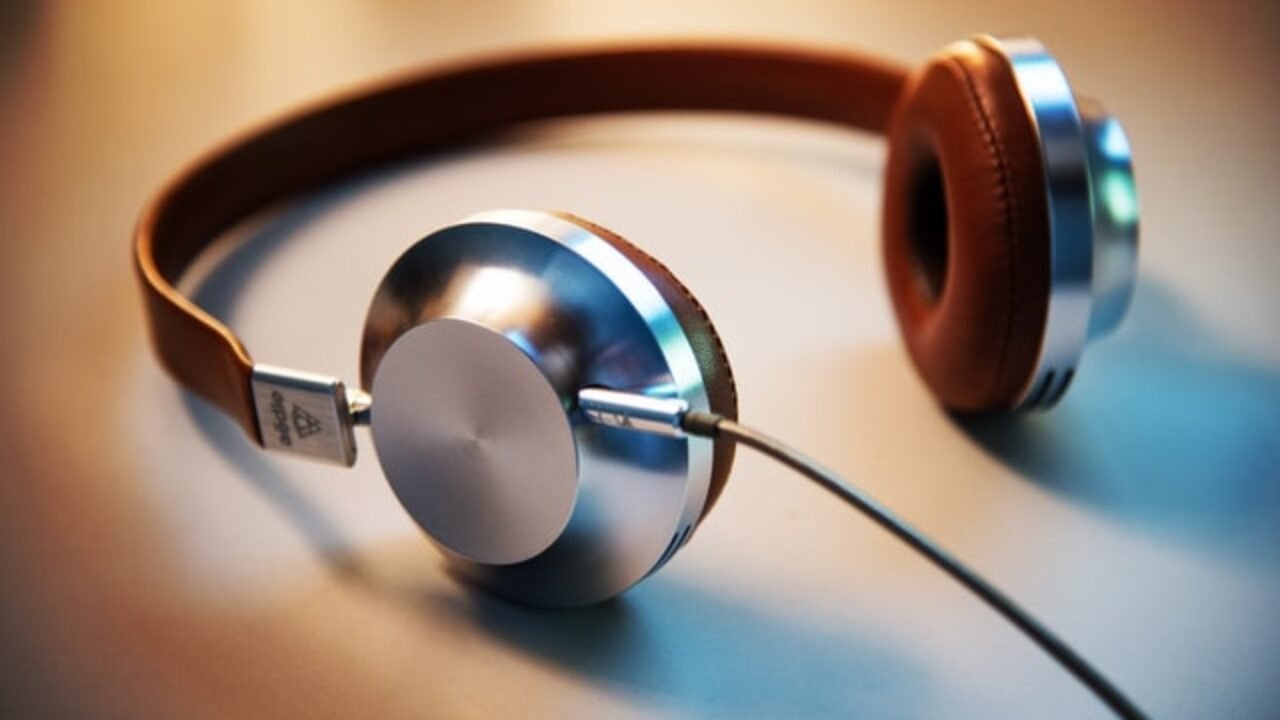 The headphones from Monoprice, model 110010, provide an excellent price-to-value ratio. You can expect the highest convenience, acoustic quality, and overall performance from them. In today's piece, we'll review this high-quality set of monoprice 110010 headphones and provide detailed information on its features and benefits.
Finding an appropriate solution when you need a high-quality set of headphones but have a limited budget might be difficult. But products like the Monoprice 110010 may deliver exceptional value while still providing the functionality you'd expect from a much more expensive device. Immediately below, you'll find sections covering all the information you need about this unit.
Overview of the Monoprice 110010 Headphones
Both form and function have been given special attention in creating this set. In addition, the device weighs less than 6.3 ounces, making it very portable. Also excellent are the headphones' bass response and mid-range audio reproduction, as well as the user-friendly simplicity of their button configuration. You can use this headphones during using laptop.
There are numerous ways in which this combination succeeds, although it does have some flaws. These headphones have a shaky headband and small ear cups for an over-ear style. The good in things exceeds the negative, and we'll go through both sides in detail.
Battery timing
The 52-hour battery life offered by the Monoprice 110010 is exceptional for a product in this price range. It's great for listening to music for long periods, and it may also serve the gaming function, albeit the sound quality may need to be better if you need detailed sound for competitive games where you need to notice the slightest noises.
These headphones may be used for quite some time before the battery dies, despite the lack of features that might otherwise help save battery life, such as an auto-off timer.
A USB charging connection is included for easy recharging through any available USB port. It takes around two hours to charge the device completely, which is also very fast.
Silence-Isolating Technology
The Monoprice 110010 has a built-in silencer. The microphone may be used to control the background noise cancellation volume and set a comfortable volume level, although it does not provide complete noise cancellation.
These Monoprice headphones look great and include active noise cancellation, making them a great choice for use in noisy environments. This is the way to go if you're in the market for premium noise cancellation.
Water resistance
While these headphones are water-resistant to a high degree, they are not completely waterproof. Because of this, you shouldn't wear them while swimming or let them get wet in any manner. On the other hand, you may safely wear them in wet and steamy conditions without worrying about any long-term harm.
Headphones with an IPx7 certification are completely watertight and will function normally even if submerged in water.
Conclusion
Monoprice's 110010 headphones may be a better option for those on a tight budget, but they provide great functions. They are user-friendly and handy due to their good noise canceling, superb mid-range audio reproduction, and straightforward button arrangement. In addition to selling solar-powered equipment and outdoor accessories, Monoprice is considering entering the bicycle market; however, contrary to what one might expect, the company intends to compete at the upscale end of the market.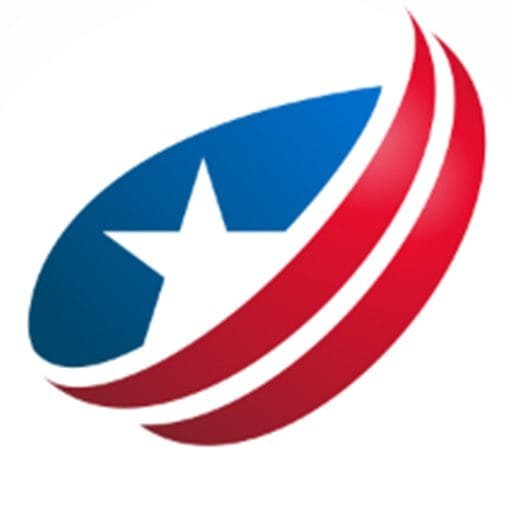 Odyssey has been the lead content writer and content marketer. He has vast experience in the field of writing. His SEO strategies help businesses to gain maximum traffic and success.
Best Features And Benefits Of LEVO Pa71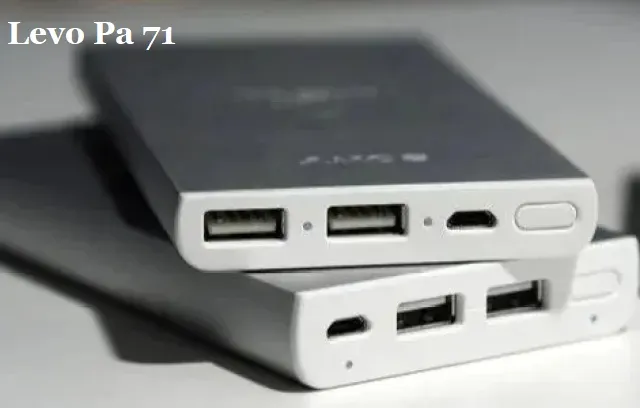 Technology advances rapidly, especially when it comes to cell phones and their accessories. Our phones work pretty much like desktop computers. With them, we can check the current news or our email. Watch videos, make calls, and use our social networks.
So, as important as cell phones have become in everyday life, we know that battery life is never enough on a day-to-day basis. The cell phone that lasts a whole day without having to charge it is rare. Fortunately, there is levo pa71 power bank, to charge our cell phones anywhere.
Thanks to them you will never be disconnected, even if you are camping far from plugs and civilization.
With Which Devices Can A Levo Pa71 Power Bank Be Used?
The most common use of the levo pa71 power bank is usually on cell phones. This is so because a cell phone is a tool that almost everyone uses for multiple functions during the day, so it is normal that due to its intensive use it frequently runs out of charge. The problem is when there is no plug nearby or you need to travel. The power bank is the ideal solution to these situations.
However, they are commonly used for mobile. They are not limited to them; they can also be used with other devices that have various types of USB inputs such as cameras, tablets, headphones, and speakers. Some models can even charge laptops.
I'm a big fan of the Levo PA71 power bank. It's not only a great value, but it also provides good performance for its price point. I'll explain why below!
Features
Entry Level Charging
The Levo Power Bank PA71 is an entry-level power bank. It charges at a rate of 5V/1A, which means it takes three to four hours to charge from 0% to 100%. A typical smartphone will take about two hours to fill up the PA71's battery on its own.
The PA71 supports charging two USB devices simultaneously, but you can only use one at a time you can't plug in two phones or tablets simultaneously if they're both running at full capacity (which they will be when plugged into the same charger).
As such, this model should work well for anyone who wants to charge their phone or tablet as well as other small electronics such as speakers or headphones by connecting them directly to their port via a micro USB cable (or Lightning connector if you have one).
Performance
The Levo Pa71 is a power bank with a 3080 mAh capacity and can charge an iPhone 6s or Samsung Galaxy S8 up to 2 times. It also comes with two USB ports that work at 5V/2A each, so you can use them to charge your other devices as well.
The performance of this power bank is not the fastest we've seen, but it gets the job done without any issues in our testing (see below).
Power Bank
The Levo Pa71 is a power bank with a capacity of 7100mAh. It has two USB ports that can be used to charge your device, and it also has an LED indicator that shows the current level of charge.
The Levo Pa71 charges via only one port at a time, which means you can't use both at once if you want to juice up both your phone and tablet simultaneously. However, it does have enough capacity for most people's needs: If you're charging multiple devices at once (like me), then this will work just fine!
It's An Entry-Level Power Bank
The Levo PA71 is an entry-level power bank that's good enough to get you by. It won't blow your mind, but it's not the worst thing out there either. You're getting what you pay for, so if this is all you can afford, then go with it!
The Levo PA71 has a 2200mAh battery inside of it and charges up quickly. You can charge your phone while using it as well (or any other device).
Conclusion
The Levo pa71 power bank is a great choice for a budget-conscious customer. It comes with multiple charging ports and a built-in flashlight, making it easy to use at home or on the go. If you're looking for something that will last longer than one day without breaking down too often then this might just be the right choice for you!
Many current portable batteries are intelligently designed and programmed to detect the voltage required by each device in order to charge it at the fastest possible rate safely. They also usually have some method to prevent them from overheating. It is vital to review the instructions to verify that our electronic devices are compatible with the Power Bank, although these are usually universal.
Read More: techbullion.com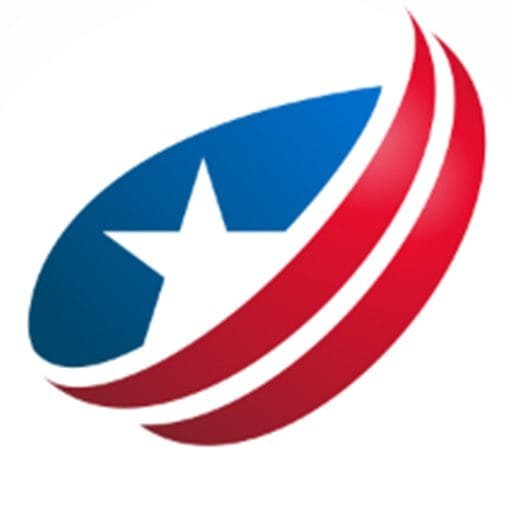 Odyssey has been the lead content writer and content marketer. He has vast experience in the field of writing. His SEO strategies help businesses to gain maximum traffic and success.