How to Learn Web Design Quickly in 2022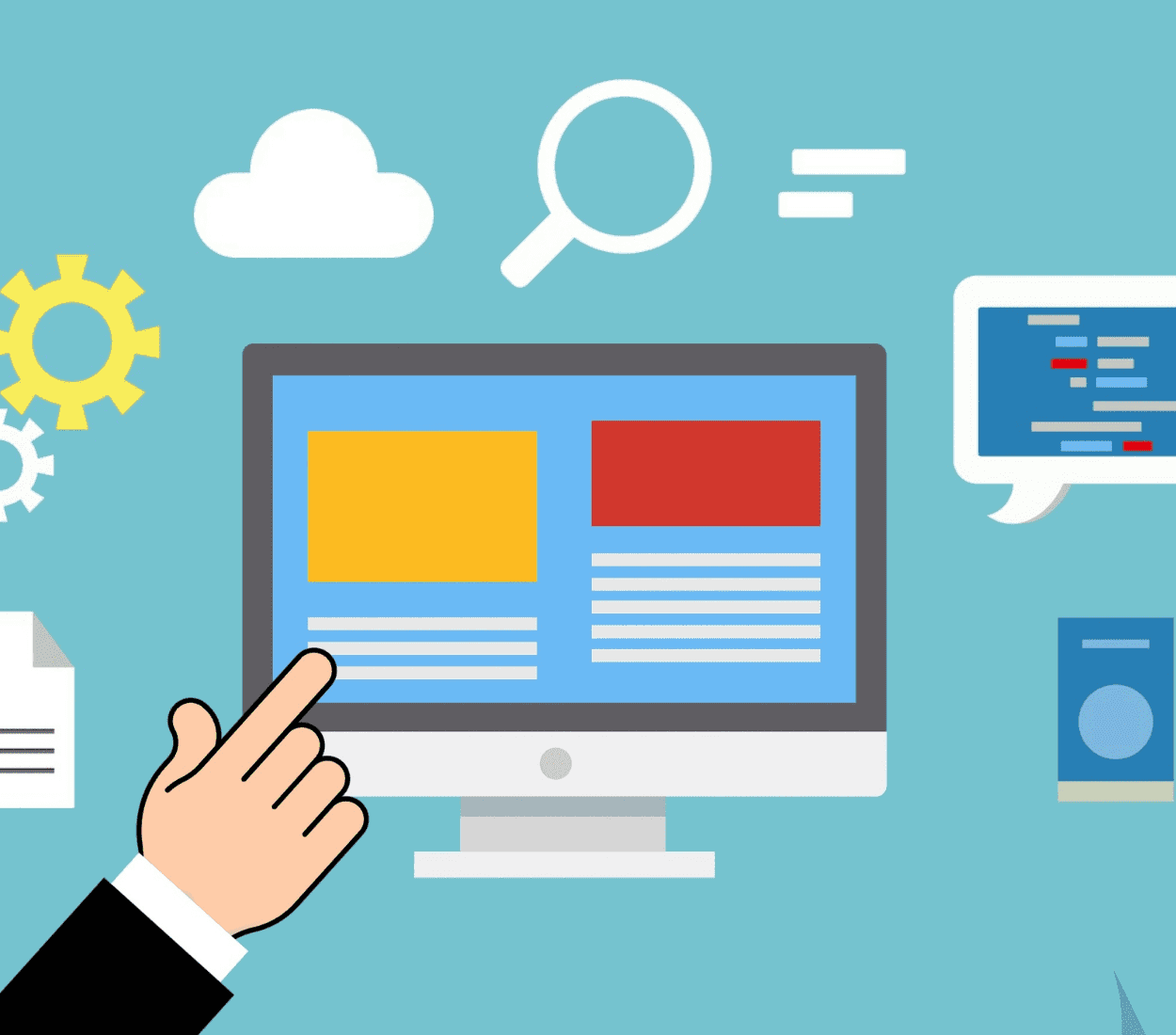 Web designing is an exciting and creative profession that combines many other skills. To become a professional web designer, you need to have considerable knowledge. If you're confused about what skills you need, read our full blog. 
Here we have listed the most exciting and practical tips for web designers who want to learn and become professional designers in 2022 quickly. 
Tips to learn web designing quickly in 2022
Have Good Knowledge of Designing Software
Good knowledge of Adobe Photoshop or another editor for creating and designing websites such as Illustrator, Figma, Sketch, etc. Beginners should first master Adobe Photoshop and only then switch to other advanced designing softwares. Learning Adobe Photoshop only can help you get a job because it not only helps design websites but also allows you to work with graphics and images. With the help of Photoshop, your web design services will noticeably transform and acquire more uniqueness. 
There are many other better website designing softwares out there if you're planning to use more significant sites. But Photoshop is best for those just starting their journey and looking for easy ways to complete less complex tasks. 
Understand typography and be able to work with it. 
A good designer can play with typography and create something interesting with it. Beauce typography is a very large and exciting topic in design. You can't even argue about the importance of fonts because the internet is loaded with text content.
Suppose you've got a better understanding of typography and your thoughts are creative. In that case, nothing can stop you from designing a masterpiece because the ultimate goal of a web designer is to place information in such a way to make sense and catch eyeballs. The designer should combine several fonts and find a more creative way to use them in the right place. 
Be able to work with creative colors schemes.
Colors always target human psychology and target their emotions. A web designer should know how to use color to influence users' emotions and behavior, combining which colors can give them the best outcome and which are not. You can combine various color schemes from the color wheel and see if it matches the purpose of your business. Avoid using aggressive colors such as Red, Orange, Yellow, etc. that can raise anger, drama, and panic among users. It is recommended to choose light, sober colors to give relief and breathing space in your designs. 
Be able to work with images and graphics.
If you're a professional photographer, you must know the importance of images and graphics on the website. A website design without images and graphics will look incomplete and less attractive. If you're able to work with images and graphics, it will enhance your designing skills and help you create the most beautiful but professional website. You can create your website images and graphics with the help of designing softwares such as Adobe Illustrator, Adobe Lightroom, and Adobe Photoshop. 
Understand the layout process 
A web designer doesn't have to be good at layout! But he should know precisely the layout process, yes. It helps you understand the things that are possible to create and not possible in a designing process. How you can design that particular layout and how it will then work. 
Understand internet marketing and analytical thinking 
Remember your website is going to live online. So, it is crucial to understand internet marketing like SEO, PPC, affiliate marketing, etc., and design accordingly. These marketing tools help optimize websites for search engines to get found on SERPs. This is necessary in order to be able to analyze data about the needs and goals of site users and to know how advertising works. 
Have a high level of observance 
Good observation can increase your level of creativity. It is better to analyze new things, do competitive analysis, create what's never been done yet. Always track your work progress, look at the work or colleagues, think out of the box, study other people's work and test your abilities. 
Understand the principle of competition and harmony 
Whether you build a site composition correctly will depend on whether you are able to convey the necessary information to users. If they can find your website easy to understand and navigate quickly, then your website follows great design principles. If they face any difficulty in browsing your website for the information they need, you need to improve your website competition to make them stay on your website for longer. 
Know the secrets of human psychology and brain
We web designers must know and understand the secrets to the human brain, learn how it works and what appeals to them most to make decisions. Answering these questions will help you achieve the goals set before starting a project and make what can attract your target audience. By knowing human psychology, you can influence the behavior of users of a particular site and achieve your business goals quickly. 
Be able to communicate with clients and the team. 
A professional website designer is not only the one who can work at the back end but also the one who can make decisions, communicate and deal with clients, and support his team. By communicating with your client, you can get a brief idea about what your client is looking for and understand their business goals. Moreover, communicating with your team will help transfer your message clearly and effectively, and it also keeps motivating them while working. 
Let's summarize
As you can see, this list does not include designing graphics and videos requirements because these are not the skills that a web designer should have. A web designer is not a graphic designer or marketing expert, but he should have basic knowledge of creating logos, illustrations, etc. It will improve your web designing skills and create designs that will attract users. Now you have a complete list of skills that you need to become a successful web designer. Practice them and let your designs flaunt on the internet.
Ravi is a digital entrepreneur who has a vision of helping businesses to increase their online presence through websites & mobile apps. He is the Founder of Webomaze Pty Ltd.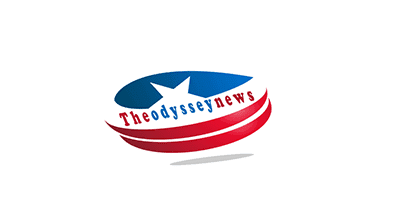 Is It Time to Buy a New Industrial Wireless Router?
When it comes to machine communication, Industrial wireless routers play an important role in transferring the internet signal throughout your business setup. It helps to maintain a stable network by connecting all your devices. Industrial routers last for many years, still, they can wear out.
When you experience unusually slow internet speed and irregular Wi-Fi coverage, it's time to address if your router is spoiled. If yes, you need a new router. You can prolong the life of your industrial modem router by taking the best care of it. However, despite proper care, some inevitable factors cause the router to wear out. Do you want to know about those factors? Let's read this article to know every indication to buy a new router:
Indication Signs That You Need to Buy a New Router
Do you need to buy a new industrial router? Let's find the answer. Just due to slow internet speed doesn't mean you need to replace your router immediately. Buying a new one is costly so you need to make sure that you need one or not. Here is some sign that indicates that you need to replace your router or repair it.
Do the longer buffering period while streaming annoy you? Does it take a long time to load any websites? The reason may be the dropped internet speed. And the constant slow speed of the internet is one big sign that your router has problems. There could be two reasons behind this:
Increased network traffic
Reduced bandwidth availability
However, if you have already examined the possible cause of slow connectivity, it can mean your router is damaging. So, what to do to avoid further damage?
Firstly, you need to know whether the problem is coming from your router. Plug your computer directly into an industrial wireless router and see if the problem is still there. If so, then the reason may be network traffic and reduced bandwidth. But if the speed becomes normal again, it's clear that your router is losing its functionality.
Indicator lights are the best signs to determine the router's functionality. For a properly working router, these lights remain lit or blinking. But if you don't see any light, there is a problem with your router. In normal conditions, lights always remain lit when the router is powered on. You can try to turn on and off the router, and remove and insert the cables in their ports, if the problem is still there, contact your internet service provider to ask if you need to repair or replace your router.
Most routers can stand the heat impact depending on their brand and material. However, heat can damage the industrial routers of more than three years of age. So, if you are using the router longer than its average lifespan, it can suddenly stop working or its internal component may get damaged by overheating. You can place your router in a cooler area to see if there's any difference. If not, you need to buy a new router.
The last and most definite sign of the router's failure is that it completely stops working. It means your device has stopped responding to your clicks and indicator lights are off constantly. In this case, first of all, check the connecting cables that link your computer to the modem. Make sure to insert wires in their proper ports. In addition, you need to confirm the power source is completely working or not.
Bottom Line:
When you have been treated with all the possible causes and the industrial modem router is still far from working properly, then your industrial 4G LTE modem routers must be worn out. In this case, recover it or replace it because it will continue to disturb your important tasks and delay your projects. If you can manage the budget, replacing the industrial modem router is a more viable as well as efficient option.
Other Web Tags: