How to Invest in Stocks for Beginners with Little Money
How to invest in stocks for beginners with little money? Consider how you can venture into the world of the stock market with just a few pennies and succeed!
One fact holds true about the stock market; you need to invest money to make money. However, contrary to what most people presume, you do not have to invest millions of cash to make good profits. Even with little initial cash deposits, you can still make significant profits from your investments, as long as you know how to invest.
Here are five tips on how you can invest in stocks with a limited budget and still make good returns in the long run:
Choose the Right Investment
One thing is essential: having little money to invest does not make you desperate. So do not just put your money into any investment presented to you; first, conduct thorough research and valuation of all different types of stocks before investing.
As a beginner, you would benefit from using the best stock picking newsletters to help you analyze different stock investments and find the ideal one for your budget. Also, when choosing your investments, consider company profitability, industry performance, and earnings growth prospects. Finally, always choose the investment type that fits your budget and brings maximum benefits and returns.
Choose a Budget-Friendly Broker
A wide range of online brokers charges minimal to zero fees for an account balance. In fact, some do not require you to have a minimum account balance when opening a trading account. Therefore, if you are a beginner looking to invest in the stock market but have a tight budget, you could consider investing through these brokerages.
Alternatively, choose an online broker that offers fractional shares. As their name suggests, fractional shares allow you to invest in just a fraction (or small percentage) of the overall shares, which is very convenient if you cannot afford an entire company's share.
Invest with Stable Companies
Market volatility is not an uncommon thing in the stock market. As a result, the market experiences volatility from time to time, causing stocks to experience high price fluctuations; they can either go too high or too low. And while these fluctuations are usually short-lived, they can significantly affect an investor.
If you are a beginner with little money, you want to make the most of your investments. Therefore, consider investing with companies that are stable in the stock market. These include companies with growing revenues and consistent profits. The good thing about these stable companies is that they rarely experience swings and fluctuations in their stock prices, which means more profits for you and the security of your investments.
Get a Financial Advisor
Being a beginner in the stock market means that you have relatively little knowledge about the market. And while you could choose to learn by yourself how the stock market works, gaining a thorough understanding and becoming an expert could take you quite some time. The stock market is constantly changing, so you might never catch up with the ever-changing trends.
Hence, in addition to learning by yourself, consider getting a financial advisor. You don't have to go for those experts and professionals who charge high rates for their services; you can simply use a Robo-advisor, which does most of the investment for you at a low cost. A Robo-advisor will also help you develop an excellent strategy to ensure you meet your investment goals.
Invest in High-Quality stocks
The last thing you want as a beginner investor is to invest all your money and lose it all within a single trading activity. To ensure secure investment activities, you would do well to invest in high-quality stocks, such as company shares that yield dividends and blue chips.
Examples of budget-friendly blue-chip companies recommended by the best stock picking newsletters include Procter & Gamble, Microsoft, and the Coca-Cola company. Not only are these blue chips stable, but they also offer regular dividends, ensuring a safe and steady income stream for the investors.
Conclusion
Gone are those days when stock investment was just a thing for the rich. Nowadays, even with as little as $500, you can invest in the stock market and reap good returns. First, however, follow the above-suggested five tips on how to invest in stocks for beginners with little money, and you will become a stable investor in no time!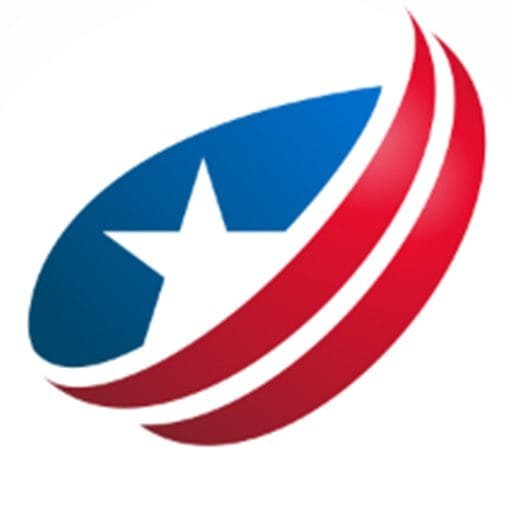 Odyssey has been the lead content writer and content marketer. He has vast experience in the field of writing. His SEO strategies help businesses to gain maximum traffic and success.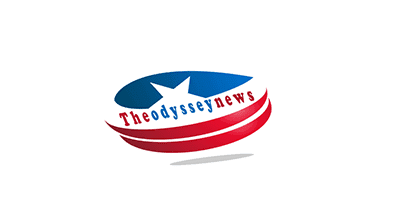 How to sell products on Etsy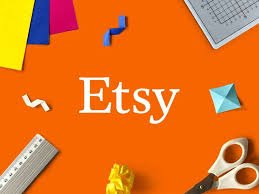 You can practice selling on Etsy by performing a few steps in the correct order.
starting with registration, setting up a credit card for a product catalog, and selecting a payment method.
Why do so many online store owners and sellers in the creative industries now favor Etsy?
because this platform provides a wide range of goods or antiques that are unique.
Etsy has therefore changed to become a location as well as the best location for business owners and collectors in various parts of the world.
So please sign up for Etsy as soon as you can if you want to follow several companies that export handmade goods.
What is Etsy?
Etsy is an online retailer that specializes in selling vintage items with authentic characteristics from different nations around the world. It is essentially similar to Amazon.
Rob Kalincs founded the business in 2005, and it is headquartered in Brooklyn, New York City.
Customers can find a wide range of custom-designed household items, high-art antiques, traditional patterned items, and more on this platform.
In actuality, a large number of vendors use the US platform to market their Digital product downloads and handicrafts.
Of course, smaller businesses and creative enterprises from the lower middle class also contribute to the life of an Etsy shop, as do many MSMEs.
How to Sell on Etsy
After knowing some of the conditions above, of course, you want to try selling on Etsy, right?
So, to be clearer and not miss a step, let's look at the steps first!
Visit the Official Etsy Site
Register in advance
At this stage, please click 'Sign In' and select 'Register' to register.
Enter your email address, and name and create a password.
Start Selling
Click the notification and select 'Sell on Etsy' and click 'Get Started' to start registering as a seller
Complete the Five Preferences
For the first data, you have to choose whether selling on etsy is a full time or part time job.
If part-time, please click 'I sell part-time and That's how I like it' then click 'Save and Continue'.
Second, write down the name of the business or business or brand that you have. Remember, no spaces. Then click 'Save and continue'.
Congratulations you are ready to sell on the Etsy site.
Conclusion
Etsy is an online marketplace that allows users to buy and sell handmade items. The company has been around since 2004, and has amassed a large community of users who appreciate its vintage-inspired shopping experience. Etsy also offers a variety of gift options, including jewelry, fabrics, home decor, and more.
Frequently asked questions
What is special about Etsy?
Etsy is a website where people can buy and sell handmade goods. It has become a popular site for artists, designers, and entrepreneurs because it allows them to sell their products directly to consumers. In addition, Etsy provides an easy way for people to find and connect with other like-minded people.
Why do people use Etsy?
There are many reasons why people use Etsy. Some people use Etsy because they want to make and sell handmade items, while others use Etsy because they want to purchase items from other sellers. Whatever the reason, Etsy is a great platform for selling products and finding buyers.
Why is Etsy a good place to sell?
Etsy is a great place to sell because not only is it an easy way to connect with customers, but the prices are always low. Etsy also has a wide range of sellers, making it easy to find what you're looking for.
Is doing Etsy worth it?
When you think of Etsy, what comes to mind? If you're like most people, it probably conjures up memories of creative women selling handmade items from their homes on Etsy. However, there are a lot of other reasons to use Etsy as an online shop. Here are 5 reasons why anyone might want to consider doing Shopify:
1) You can control the design and layout of your shop's page.
2) You get more customers through online reviews than through face-to-face interactions.
3) You can create an automatic payment gateway that sends payments directly to your bank account.
4) Your shop is searchable by both buyers and sellers in Google and Bing search engines.
5) You can track your sales data and make changes or additions to your store without having to go through a sales representative.
What are the pros and cons of selling on Etsy?
Etsy is a website where people can sell handmade items. There are pros and cons to selling on Etsy. Some people like to sell their products on Etsy because they think it's a fun way to meet new people, make money, and learn about different cultures. Other people find the prices on Etsy too high or the shipping too long.
I am an experienced financial analyst & writer who is well known for his ability to foretell market trends as well.
China loosens FX restrictions in response to Fed rate rise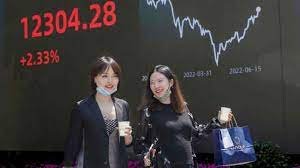 Regulators seek to allow more renminbi weakness but avoid runaway depreciation
The renminbi's sharp fall over the past week started after regulators told traders they were relaxing informal foreign exchange trading limits, according to people familiar with the matter.
The State Administration of Foreign Exchange frequently uses informal "window guidance" to manage the exchange rate, sometimes discouraging participation in renminbi-dollar trading in order to slow the depreciation of the Chinese currency.
But two people familiar with the matter said Safe officials privately communicated an easing of the informal limits on transactions in China's interbank market to foreign exchange brokers on Wednesday last week, in the wake of the US Federal Reserve's 0.75 percentage point interest rate rise.
The move to relax curbs on transactions was made because policymakers "believed it was the proper time to let the renminbi depreciate a bit", one of the people said.
The FT is seeking comment from Safe.
The easing of informal trading limits marks an inflection point for the tightly managed renminbi. The currency is subject to extensive capital controls and its dollar exchange rate cannot swing more than 2 per cent in either direction of a daily trading band midpoint set by the People's Bank of China.
Less than a week after the move by Safe, however, top officials began making public statements that pushed back against sharp falls for the renminbi. This about-face reflected what traders and strategists said was Beijing's focus on preventing runaway depreciation that could threaten financial stability and spur more capital outflows, as Chinese policymakers attempt to boost lagging economic growth.
In the highest-profile comments from a government official since the currency dropped below Rmb7 against the dollar last week, Liu Guoqiang, vice-governor of the People's Bank of China, struck out on Wednesday at traders betting on losses for China's currency.
"Do not bet on either one-way depreciation or appreciation of the exchange rate," he warned, at a meeting held by the industry body responsible for self-regulating China's foreign exchange markets. "The longer you bet, the bigger the chance you'll lose."
The comments helped bolster the renminbi, which rose 1.1 per cent against the dollar after the PBoC also released a statement late on Thursday afternoon vowing to "strengthen expectation management and maintain the basic stability of the renminbi exchange rate at a reasonable and balanced level".
But foreign exchange traders, economists and markets strategists said Liu's warning was unlikely to turn the tide in favour of the renminbi, which is down almost 11 per cent against the dollar this year at about Rmb7.13 and on course for a record yearly fall.
Traders in Shanghai said losses for the renminbi were primarily driven by a widening policy divergence between a hawkish Fed and a dovish PBoC working to shore up flagging growth.
The upshot is that the longstanding interest rate advantage of Chinese government debt has been reversed, removing a critical driver of global investor inflows. Data from Hong Kong's Bond Connect programme show foreign outflows of almost Rmb530bn ($74bn) from China's renminbi bond market during the first eight months of 2022.
Another reason Beijing has taken a relaxed attitude towards the renminbi's depreciation is that exchange rates have remained relatively stable against a broader basket of global peers. The CFETS Renminbi index measuring the currency against China's biggest trading partners is down less than 5 per cent from its most recent peak in March.
"I would say this time the PBoC won't have to sell a lot of foreign reserves," said Wei He, an analyst at consultancy Gavekal Economics in Beijing, who pointed to the capacity of domestic financial institutions to step in when called upon by the state.
With rate rises by the Fed boosting returns on dollar debt, and as Chinese policymakers continue easing to support growth, analyst expectations are growing that the most likely reason for a halt in the renminbi's fall may be a US recession.
"If the US goes into recession, the Fed might actually pivot and start lowering interest rates — that would help the renminbi because the interest rate spread [between the two countries' bonds] would narrow," said Steve Cochrane, chief economist for Asia-Pacific at Moody's.
But he added that while this would help stabilise the renminbi's exchange rate, "from the point of view of exports, a US recession would weaken the Chinese economy" as external demand for goods from China waned.
Until the Fed stops raising rates, the PBoC is unlikely to burn through the country's foreign exchange reserves trying to defend any specific level for the renminbi's dollar exchange rate, according to analysts.
Instead, many expect China to continue a drip feed of measures such as those seen this week. On Monday, the PBoC introduced measures to discourage bets against the renminbi through the country's derivatives markets. Such moves are typically introduced in China during periods of currency depreciation.
One Shanghai-based foreign exchange trader with a European bank said the move on Monday "can be counted as a gesture, instead of really a game changer for the market's direction".
Another major factor in the renminbi's trajectory is how China manages its anticipated loosening of strict zero-Covid policies over the coming quarters. Some strategists expect that a swift and comprehensive opening that allows for outbound tourism would be negative for the renminbi — but others warn that this scenario is unlikely.
"If China's opening is staggered in the way we expect, without any outbound tourism, that will be risk-on and good for the domestic economy, which will send the renminbi higher against the dollar," said Danny Suwanapruti, head of Asia emerging markets foreign exchange and rates strategy at Goldman Sachs.
However, Suwanapruti added that because of low liquidity in the offshore market for the renminbi in Hong Kong, traders would focus on other currencies in the region that often serve as proxies for the renminbi's exchange rate, following the Chinese currency higher when it rallies.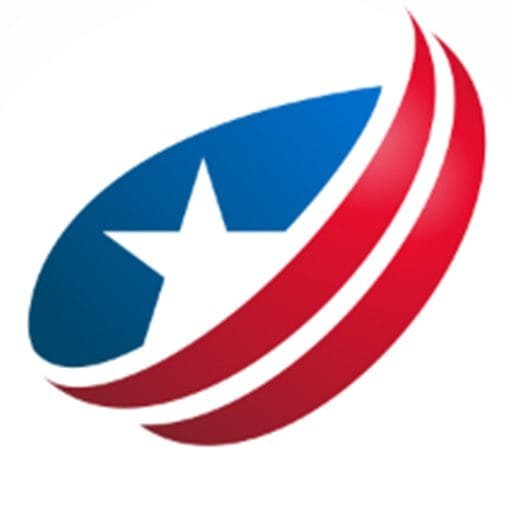 Odyssey has been the lead content writer and content marketer. He has vast experience in the field of writing. His SEO strategies help businesses to gain maximum traffic and success.
Why use a VPN (Virtual Private Network) and how to choose one?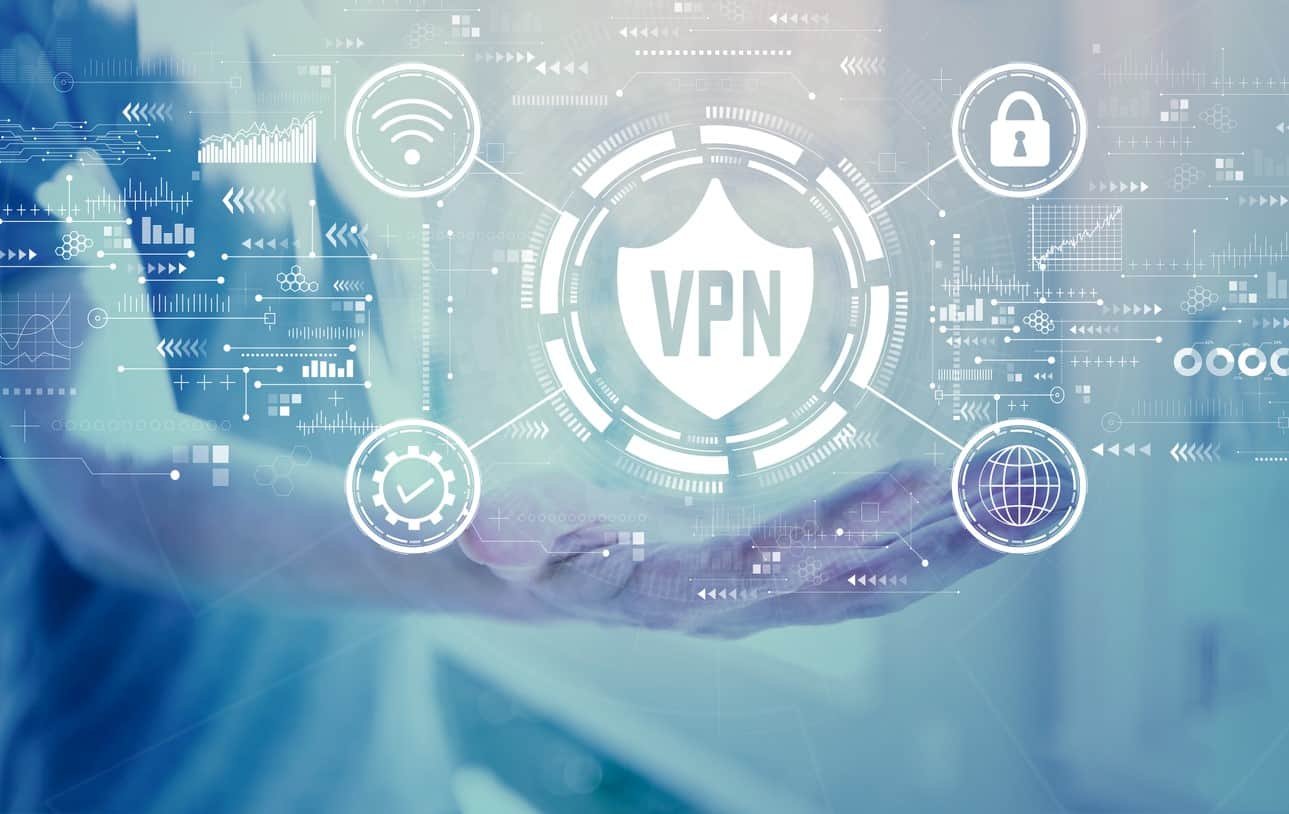 VPNs (virtual private networks) are systems that make it possible to secure and anonymize connections to the Internet. Why use them and how to choose the right provider?
Previously reserved for companies that wanted to secure their access to the internal network, iTop vpn gratis have long become widespread to meet the needs of individuals seeking security and anonymity on the Internet.
How a VPN Works
A VPN for Virtual Private Network, which simply translates to Virtual Private Network, is a system that allows you to establish a connection to another computer (or server) through an encrypted connection. The establishment of this network is transparent for the connected computers or devices, the various "machines" communicating as if they belonged to a local network In doing so, the IP address may also change, since you are using another computer to connect to an Internet. This private virtual network therefore has several advantages:
the data between your computer (smartphone, tablet, router, etc.) and the gateway server to the Internet is encrypted: it is impossible for your access provider to know what passes through your connection.
The gateway computer through which you access the Internet has a different IP address than your personal computer. This gateway computer can be in France, but also in another country. This makes it possible, for example, to circumvent geographical connection restrictions.
To put it simply, iTop vpn gratis software creates a sort of Internet connection tunnel that makes what passes inside completely incomprehensible to outsiders. Also, changing your Internet connection computer makes you anonymous.
Why use a VPN
While VPNs are commonly used by companies to allow employees to connect to a company's internal network from outside in a secure manner, these systems are best known to the general public as being the ideal technical solution for performing illegal downloads. anonymously and therefore with complete impunity.
Security and privacy
But using a VPN isn't just about fraudulent downloading. Indeed, virtual private networks also provide extensive security for Internet connections, in particular for making online payments. Using iTop free VPN software can be convenient and reassuring to:
secure a public Wi-Fi connection such as that of a restaurant, library or hotel. Open Wi-Fi networks are the playground of hackers trying to access your data. Besides, hackers can also create fake Wi-Fi hotspots to access your data.
access online services abroad with a geographical restriction. Some operators limit access to their services to residents of their country only.so iTop free vpn make it possible to watch your favorite tv shows that you have restricted. If you are traveling or living abroad, it is interesting to be able to circumvent this limitation. Conversely, keep in mind that connections from abroad to consult your bank account in France may be interpreted by the banking institution as identity theft.
access the Internet in "complicated" countries (China, Turkey, etc.) which limit access to the Internet or which apply surveillance of communications.
Hello! My name is Mr. Abbax khan. I am a content writer & full-time professional Web Designer and Developer specially WORDPRESS with vast experience. I started my graduation in 2016 and graduated in 2020. I'm a professional article and blog writer, has written dozens of content on different topics and worked with professionals all over the globe.