How To Interview A Potential Babysitter?
Undoubtedly, hiring a babysitter is a great way to share your burden and have some me-time. When it comes to hiring a babysitter, you can't afford to hire a random person to take care of your child. You have to schedule an interview to decide whether a babysitter is ideal for your kid or not. 
While the pandemic has made it difficult to conduct an in-person interview, families have an option to schedule a video-based interview. However, nothing can be better than an in-person interview. It helps you make a better decision. So, if you want to hire a vacation babysitter and want to know how to improve the interview process, you are at the right place. In this guide, we will discuss what you should consider improving the interview process.
Tips to improve the babysitting interview process:
Create a welcoming environment: In childcare, it isn't easy to consider someone's home as your workplace. Not only does it require a layer of trust, but you also need to create an environment for the babysitter to make them feel comfortable. So, make sure the babysitter feels comfortable when you schedule an interview. Not only will this make it easier for the babysitter to adjust to the environment of your house but also create a level of trust. 
Have a clear list of responsibilities: While a babysitter's primary duties are to keep the kids engaged and entertained, if you want them to help you with other household chores, make sure you discuss it before hiring them. Having a list of responsibilities will help you and the babysitter know the workload and decide the babysitting rates in San Diego. For instance, if you want your babysitter to pick up and drop your kids at a hobby class, the babysitter must have a driving license. Make sure you discuss it before finalizing your babysitter and discuss whether travel expenses are included in the pricing, or you will pay them extra.
Ask good questions: When you hire a babysitter, always ask good questions. For instance, ask for the CPR certifications, especially if your baby is below the age of 4-5 years. The reason behind it is that the babies are unaware of what to and not to put in their mouths. They used to put everything in their mouth that came their way. As a result, it can choke their neck, leading to death. At times, immediate attention and CPR techniques can save your kid's life. So, ask for CPR certification and first aid training.
Ask for the fees: Once you have shortlisted the babysitter, it is time to discuss their fees. Since the fees for each babysitter may vary, it is good to discuss everything before hiring a babysitter. Not only this will help you avoid any future misunderstandings but also ensure you get the best services. You can also hire a babysitter via a babysitting company and ask for a quote to avoid any nasty surprises. 
The Bottom Line
When you hire a babysitter, it can save you a lot of time and reduce your burden. However, not all babysitters can handle kids of all ages. So, make sure you ask as many questions as possible to ensure you choose a reliable babysitter, and your kid is in safe hands.
Now that you know how to interview a potential babysitter and what things you should clear before hiring one, what are you waiting for? Find babysitting services near you and choose the one that suits your needs and budget.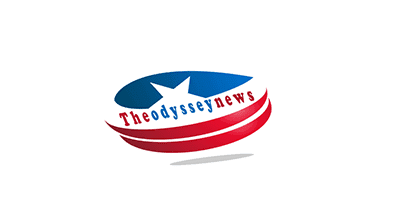 What can a personal injury attorney do for you?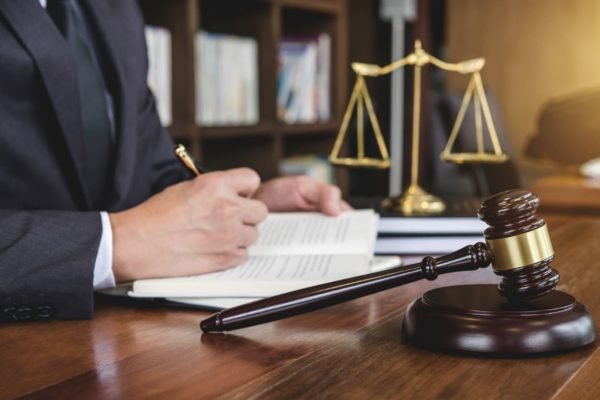 If you have been involved in a car accident, you might be wondering: what can a personal injury attorney do for you, and who should you choose? The answer to this question depends on your specific circumstances, and you should be wary of attorneys who promise results that may not be realistic. During the initial consultation, an attorney will not know much about the other party's side of the story and cannot fully assess the potential damage to your case. For more information regarding a qualified personal injury attorney near you, visit https://dozierlaw.com/attorneys/personal-injury-attorneys-savannah.
You may not need the services of a personal injury attorney if your injuries are minor. The key is to know the legal system and the legal liability for accidents in Georgia. If you are unable to handle the process yourself, hiring an attorney will help you avoid the common mistakes people make. Remember to always seek legal counsel when handling a personal injury claim, as an attorney can help you protect your rights. A personal injury lawyer will also be able to negotiate on your behalf with insurance companies.
Your injury attorney should take care of the day-to-day interactions with insurance companies and other parties involved in the accident. Your attorney will help you negotiate the settlement that is best for you. Insurance companies will not contact you if they know you have an attorney on your side. Your attorney will also help you gather as much information as possible about your accident. Generally, you should gather medical records, police reports, and other important documents so your attorney can effectively handle your claim.
The cost of hiring a personal injury attorney may vary depending on the complexity of your case, the amount of compensation awarded, and the type of case. It may cost you as little as $25 to thousands of dollars or even more. Regardless of the amount of money you hope to recover, hiring a lawyer is the best way to maximize the economic recovery of your case. If you do not have the money for legal fees, you can still get a significant award.
After you've received the proper medical treatment, your attorney can negotiate a settlement with the insurers of the at-fault party. Your attorney will review the case for possible errors and points out any legal issues you may have overlooked. A lawyer who has the necessary expertise to handle such cases can be an invaluable asset. It is highly recommended to hire an injury attorney who has a lot of experience, so you have a better chance of receiving a favorable outcome.
It is important to see a doctor after an accident to get an accurate assessment of the damages. An attorney can also help you preserve your rights by preventing you from making statements that are interpreted as accepting fault. Furthermore, if you don't believe that the at-fault party is at fault, you'll have to prove your innocence by proving that they were negligent. If you cannot get the compensation you deserve, it is essential to consult a personal injury attorney who can help you obtain justice.
I am an experienced financial analyst & writer who is well known for his ability to foretell market trends as well.