How to improve your business using intelyForms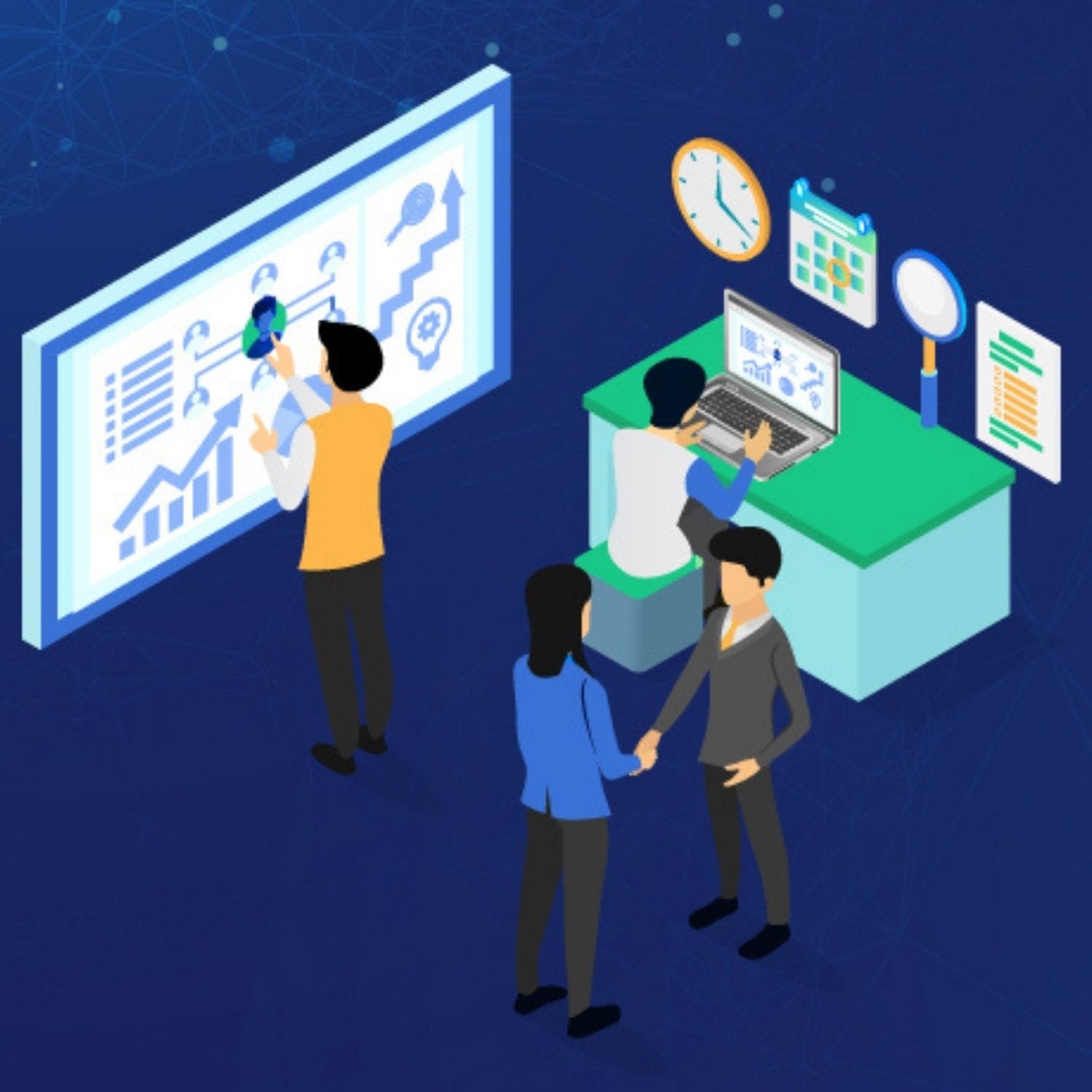 If you don't believe your company needs to be improved, you might as well close it down now before it goes out of business. Because, let's face it, neither ourselves nor our businesses are flawless. 
The most successful business people aim for perfection, knowing well that they will never achieve it. However, they also know that they risk slipping behind their competition and losing everything if they don't strive.
But intelyForms help you continue building your business with proper management of records with the help of Forms. Without any coding skills, you can increase and improve your business with the help of 'Forms.' 
How can you improve your business with intelyForms?
With intelyForms, you can build a form for your organization to improve your business. Nowadays, every business needs a form; after that, you can proceed with further steps. 
In that case, you need a customized form and form builder that helps you create and manage a form according to your requirements. 
Here are ten ways to improve your business with intelyForms:
Determine the important success factors:
Cash flow is essential to every company's survival, yet it's surprising how few companies check their financial outcomes daily, weekly, or even monthly. 
Similarly astounding is the amount of business owners who believe that their success is only determined by their financials, ignoring all other contributing elements. 
Productivity, employee contentment, and customer satisfaction are virtually always included, depending on the organization you manage.
You can only manage what you measure; therefore, tracking your company's performance against your crucial success criteria is critical. Of course, you'll need a monitoring system for this with plenty of available software, but the most important thing is to measure consistently over time.
Take notes from the best:
Operators that thrive and produce exceptional outcomes may be found in every business. If you're not one of them, it might be worthwhile to investigate what they're doing that you're not. 
It's not always easy to figure out, but one option is to seek outside your sector for best practices and implement those that apply to your company.
Make the future possible:
"Monitor trends" was the first sub-headline I used against this argument. You must inform the trends and developments affecting your sector and the broader business environment. 
However, just following trends is insufficient. Creating the future is the greatest method to anticipate it. Consider some of the ways you may influence industry trends.
Make your people a part of the process:
You don't have a monopoly on brilliant ideas in your company, believe it or not. Your partner(s) and workers may have valuable recommendations for you to consider. 
You'll get free access to a think tank, but you're unlikely to get their buy-in to your improvement plan unless you include them.
You can only set goals for progress if you know what your important success elements are, where you stand in the industry, and where you want to go in the future. These objectives must be S.M.A.R.T… It is defined as measurable, agreed-upon, realistic, and time-bound. 
Setting long-term goals first where you want to be in five years, for example, and then working backward to build the steps you'll need to climb every week, month, and year to attain your long-term goals has shown to be the most effective goal-setting strategy.
Why would you try to run a business without one? Likewise, you wouldn't try to construct a house without a blueprint. A home plan shows you what the finished structure will look like and tells you what you'll need to create it and how it'll be built. 
The same may be said for a corporate improvement strategy. But, again, it's all about the tools and processes you'll need to grow your company.
I know I've addressed systems before, but they're crucial that they need their section. Systems are techniques for doing things in the same manner, every time, to get predictable results as quickly as feasible. 
Examples are processes for selling your items, raising bills, and even answering the phone. "If you can't explain what you're doing as a system, you don't know what you're doing," quality management guru W. Edwards Deming once stated.
That was the subject of one of the chapters in Steven Covey's famous book The 7 Habits of Highly Effective People. It signified that you have no hope of increasing your business unless you consistently improve yourself and your talents. 
When was the last time you read a book about entrepreneurship, sales, or innovation? In the previous 12 months, what seminars or courses have you attended?
Be aware of your limitations:
One of the biggest misconceptions business owners make is that they can do it all. But unfortunately, none of us are capable, self-sufficient, or capable of doing it all.
Include your employees not just in the planning process but also in the execution of the strategy. Don't make excuses if you don't have individuals in your company who can make choices and take command when necessary. 
Find them or train your current employees. Leaving the day-to-day management of your business to your staff and focusing on working on your business rather than in it is sometimes the greatest approach to develop your business and re-ignite your enthusiasm.
Please forgive me if I made any of the above sound simple. But unfortunately, it isn't the case. That's why most successful business people I know have mentors or coaches to assist them with every phase of the improvement process, including benchmarking, goal setting, planning, and team facilitation.
Conclusion:
These are all areas in which I have a great deal of experience, and intelyForms would be delighted to work with you to improve your business, get to know one another, and explore how we could collaborate. IntelyForms is a no-code, best online form builder that can be embedded and integrated directly into your workflows.
Schedule a demo with us if you want to increase your business with intelyForms forms. Our team will connect with you shortly.
Davinci is a research-based contributor for intely, providing content specifically in the Healthcare IT and Digital Health space.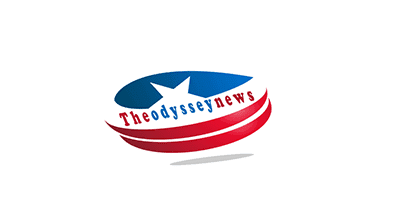 What You Can And Can't Eat With Braces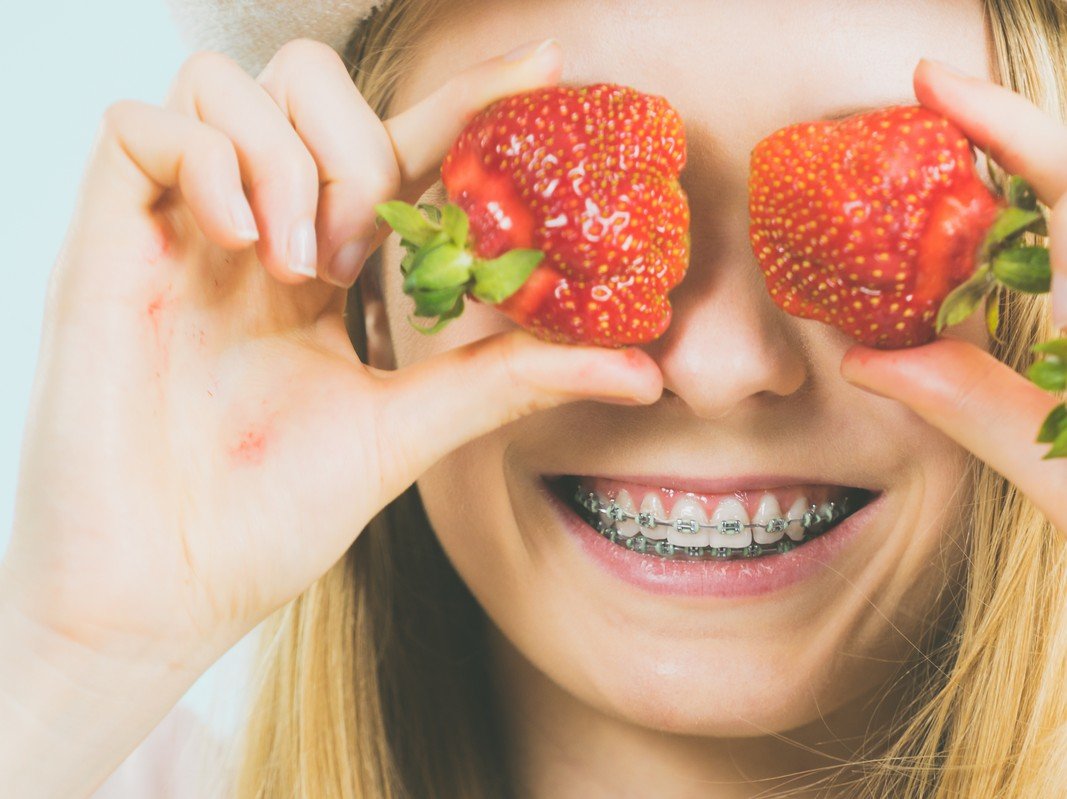 Braces can seem like a major hindrance when it comes to eating the foods you love, but if you know what's off-limits and which foods are okay to eat with braces, it's much easier to keep your teeth clean and healthy while still enjoying your favorite meals. Here's what can't you eat with braces!
Why Are Dietary Changes Needed With Braces?
Typically, with braces, you'll want to stick to a soft-food diet. Avoid crunchy and sticky foods like nuts and hard candy—they can get stuck in between your brackets and wires. Foods high in acid (like citrus) also should be avoided because they can cause damage to your teeth while you're wearing braces. Focus on what you CAN eat rather than what you CAN'T eat—the list of permitted foods is pretty long! The chart below will give you an idea of what's okay
Why Are Dietary Changes Needed With Braces?
Eating regular food with braces is possible, but you need to be careful. Though it varies from person to person, most people have an easier time eating softer foods with braces. For example, if you have an appliance on your upper teeth, try mashing up soft foods such as bread and bananas rather than crunching hard items like apples or carrots. It may also help to cut food into smaller pieces before eating. It's also important to avoid sticky foods since they can get stuck in your braces; chewing gum and chocolates are good examples of things that should be avoided while wearing braces. A healthy diet rich in fruits and vegetables is still a great choice for those with fixed appliances; just cut larger pieces into small bites before eating them!
To Protect Braces From Damage
Avoid sticky or chewy foods. Sticky foods, such as caramel, gummy candies and taffy, can damage braces by sticking to brackets and wires. Chewy foods such as raw carrots and celery have a tendency to get caught in orthodontic appliances. If you must eat these foods, carefully break them into bite-sized pieces first. Don't Pop Your Gums: Keep your mouth closed when chewing food or brushing your teeth with a toothbrush or floss. Picking at your braces could loosen an attachment or wire that's holding an appliance in place—and it's very difficult to put back together! A diet rich in calcium helps strengthen teeth, which is good news for braces wearers.
To Avoid Discomfort After Adjustments To Braces
Because your braces are new, your gums will be tender after an adjustment. To ensure that you avoid discomfort, you'll want to follow these food guidelines: First and foremost, avoid chewing gum (and using a straw) for at least 24 hours after a tooth is moved. Avoid sticky candy and foods like caramel because they may stick to or pull on your braces and cause irritation or pain. Additionally, try to avoid popcorn and hard candies; these often get stuck in braces. Finally, if you have any questions about what types of food are safe for you to eat with braces, ask your orthodontist before eating it.
To Reduce The Risk Of Stained Teeth
Stained teeth are a common side effect of having braces. To reduce your risk of stained teeth, follow a strict oral hygiene regimen and avoid foods that can stain your teeth, like coffee, tea, soda and berries. During your appointment with your orthodontist you'll be provided with instructions to care for your teeth during orthodontic treatment. No matter what type of braces you have, it's important to brush after each meal and drink lots of water throughout the day. A whitening toothpaste or a whitening rinse can also help keep staining at bay while you're wearing braces.
To Change Chewing Technique
Your orthodontist wants you to wear braces for a reason: They'll help straighten your teeth. If you're wearing them properly, your braces shouldn't have any issues—but it's still important to take care of them as much as possible. Instead of gnawing on chips and sandwiches, try eating softer foods like soup or pudding. As long as you're paying attention while chewing, there's nothing that should cause an issue with your braces. Avoid sharp foods like apple seeds (they can get stuck in brackets), popcorn kernels (the same thing goes) and nuts (which are just bad for your teeth all around).
What You Can Eat With Braces
While orthodontic appliances such as braces, retainers and mouthguards may take some getting used to (not to mention a considerable investment), there are plenty of foods you can eat with them. For example, hard or crunchy foods that don't need much chewing — like carrots and chips — aren't going to bother your new dental work too much. But soft and sticky foods can cause damage if they adhere too tightly to your teeth or appliance. As long as you follow these guidelines, you should be able to keep enjoying most of your favorite healthy snacks while wearing braces.
What You Can't Eat With Braces
Many foods aren't safe to eat while you have braces. It's not just sticky foods and hard foods that can damage your braces – many chewy, crunchy, or hard-textured items are unsafe as well. Foods that are too hard for teeth can damage brackets and wires on braces. Some examples of what can you eat with braces