How to improve your business using intelyForms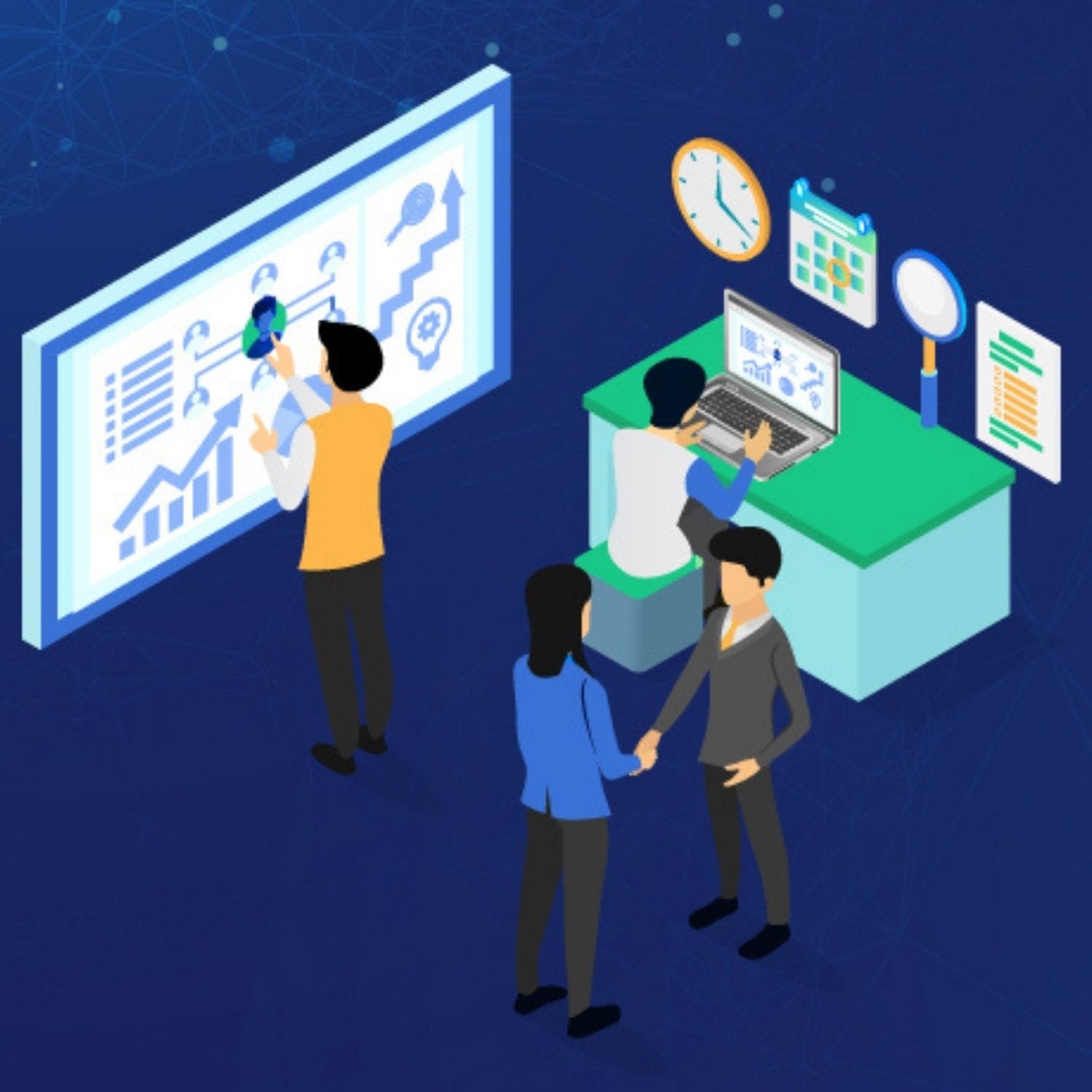 If you don't believe your company needs to be improved, you might as well close it down now before it goes out of business. Because, let's face it, neither ourselves nor our businesses are flawless. 
The most successful business people aim for perfection, knowing well that they will never achieve it. However, they also know that they risk slipping behind their competition and losing everything if they don't strive.
But intelyForms help you continue building your business with proper management of records with the help of Forms. Without any coding skills, you can increase and improve your business with the help of 'Forms.' 
How can you improve your business with intelyForms?
With intelyForms, you can build a form for your organization to improve your business. Nowadays, every business needs a form; after that, you can proceed with further steps. 
In that case, you need a customized form and form builder that helps you create and manage a form according to your requirements. 
Here are ten ways to improve your business with intelyForms:
Determine the important success factors:
Cash flow is essential to every company's survival, yet it's surprising how few companies check their financial outcomes daily, weekly, or even monthly. 
Similarly astounding is the amount of business owners who believe that their success is only determined by their financials, ignoring all other contributing elements. 
Productivity, employee contentment, and customer satisfaction are virtually always included, depending on the organization you manage.
You can only manage what you measure; therefore, tracking your company's performance against your crucial success criteria is critical. Of course, you'll need a monitoring system for this with plenty of available software, but the most important thing is to measure consistently over time.
Take notes from the best:
Operators that thrive and produce exceptional outcomes may be found in every business. If you're not one of them, it might be worthwhile to investigate what they're doing that you're not. 
It's not always easy to figure out, but one option is to seek outside your sector for best practices and implement those that apply to your company.
Make the future possible:
"Monitor trends" was the first sub-headline I used against this argument. You must inform the trends and developments affecting your sector and the broader business environment. 
However, just following trends is insufficient. Creating the future is the greatest method to anticipate it. Consider some of the ways you may influence industry trends.
Make your people a part of the process:
You don't have a monopoly on brilliant ideas in your company, believe it or not. Your partner(s) and workers may have valuable recommendations for you to consider. 
You'll get free access to a think tank, but you're unlikely to get their buy-in to your improvement plan unless you include them.
You can only set goals for progress if you know what your important success elements are, where you stand in the industry, and where you want to go in the future. These objectives must be S.M.A.R.T… It is defined as measurable, agreed-upon, realistic, and time-bound. 
Setting long-term goals first where you want to be in five years, for example, and then working backward to build the steps you'll need to climb every week, month, and year to attain your long-term goals has shown to be the most effective goal-setting strategy.
Why would you try to run a business without one? Likewise, you wouldn't try to construct a house without a blueprint. A home plan shows you what the finished structure will look like and tells you what you'll need to create it and how it'll be built. 
The same may be said for a corporate improvement strategy. But, again, it's all about the tools and processes you'll need to grow your company.
I know I've addressed systems before, but they're crucial that they need their section. Systems are techniques for doing things in the same manner, every time, to get predictable results as quickly as feasible. 
Examples are processes for selling your items, raising bills, and even answering the phone. "If you can't explain what you're doing as a system, you don't know what you're doing," quality management guru W. Edwards Deming once stated.
That was the subject of one of the chapters in Steven Covey's famous book The 7 Habits of Highly Effective People. It signified that you have no hope of increasing your business unless you consistently improve yourself and your talents. 
When was the last time you read a book about entrepreneurship, sales, or innovation? In the previous 12 months, what seminars or courses have you attended?
Be aware of your limitations:
One of the biggest misconceptions business owners make is that they can do it all. But unfortunately, none of us are capable, self-sufficient, or capable of doing it all.
Include your employees not just in the planning process but also in the execution of the strategy. Don't make excuses if you don't have individuals in your company who can make choices and take command when necessary. 
Find them or train your current employees. Leaving the day-to-day management of your business to your staff and focusing on working on your business rather than in it is sometimes the greatest approach to develop your business and re-ignite your enthusiasm.
Please forgive me if I made any of the above sound simple. But unfortunately, it isn't the case. That's why most successful business people I know have mentors or coaches to assist them with every phase of the improvement process, including benchmarking, goal setting, planning, and team facilitation.
Conclusion:
These are all areas in which I have a great deal of experience, and intelyForms would be delighted to work with you to improve your business, get to know one another, and explore how we could collaborate. IntelyForms is a no-code, best online form builder that can be embedded and integrated directly into your workflows.
Schedule a demo with us if you want to increase your business with intelyForms forms. Our team will connect with you shortly.
Davinci is a research-based contributor for intely, providing content specifically in the Healthcare IT and Digital Health space.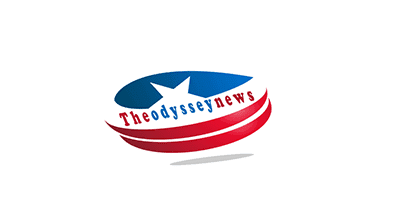 How Much Do Surrogates Make? Everything You Need to Know About Surrogacy
Introduction
Surrogacy is an amazing, selfless act that helps those who cannot have children of their own experience the joys of parenthood. However, it is not without its challenges – both for the surrogate and the intended parents. This article will explore how much a surrogate earns and everything related to surrogacy, and how to deal with them.
Who can be a surrogate?
Any woman between the ages of 21 and 45 who meets the physical and psychological requirements can be a surrogate. You must also have had a previous successful pregnancy and delivery. You will need to undergo a medical and psychological evaluation to ensure that you are suitable for surrogacy.
2. How much do surrogates earn?
Surrogates can earn anywhere from $20,000 to $100,000, depending on their experience, the state they live in, and the type of surrogacy arrangement they have with the intended parents.in reality Experienced Surrogates can earn as much as $55,000 easily and all it depends upon their positive conversations with the parents.
3. What are the possible problems with using a surrogate?
There are a few potential problems that can occur when using a surrogate. The first is that the surrogate may develop a bond with the baby and have difficulty giving them up after birth. The second is that the surrogate may have medical complications during the pregnancy. The third is that the surrogate may not be able to carry the baby to term. Finally, there is always the possibility that something could go wrong during the surrogacy process, which could put both the surrogate and the baby at risk.
The process of surrogacy
The process of surrogacy can be a long and difficult one. There are many things that need to be taken into consideration, such as the health of the surrogate and the intended parents, the legalities involved, and the financial aspects.
The first step is to find a surrogate mother. This can be done through a surrogacy agency or by word-of-mouth. Once a surrogate is found, there will need to be extensive medical and psychological testing to make sure that she is physically and mentally fit to carry a child.
The next step is to create a contract between the surrogate and the intended parents. This contract will outline all of the legalities and financial agreements between the two parties. It is important to have everything in writing so that there are no misunderstandings later on.
Once the contract is signed, the surrogate will undergo fertility treatments so that she can become pregnant with the intended parents' child. This process can take several months.
Once the surrogate is pregnant, she will carry the child for nine months and then give birth. After the baby is born, he or she will be handed over to the intended parents.
The different types of surrogacy
There are two main types of surrogacy: traditional surrogacy and gestational surrogacy. In traditional surrogacy, the surrogate is also the biological mother of the child. This means that she is artificially inseminated with the father's sperm. In gestational surrogacy, the surrogate is not the biological mother of the child. Instead, she carries the child that was conceived using in vitro fertilization (IVF). The egg and sperm are from the intended parents or from donors.
Traditional surrogacy is less common than gestational surrogacy because it can be more emotionally difficult for the surrogate and the intended parents. Gestational surrogacy is also considered to be more legal because there is no genetic connection between the surrogate and the child.
There are also two different types of gestational surrogacy: partial surrogacy and full surrogacy. In partial surrogacy, the surrogate's eggs are used in IVF. In full surrogacy, donor eggs are used in IVF. Partial surrogates are typically more expensive because they have a higher success rate. Full surrogates are less expensive but have a lower success rate.
How much do surrogates get paid?
Surrogates can earn a significant amount of money for their services. Some surrogates may charge as much as $50,000 or more. However, most surrogacy arrangements involve the surrogate being compensated for her expenses, rather than being paid a flat fee. This can include medical expenses, legal fees, and other costs associated with the surrogacy process.
Intended parents should be prepared to discuss financial compensation with their surrogate. It is important to be clear about what costs will be covered by the intended parents, and how much the surrogate will be compensated for her time and effort. Surrogates should be given a fair financial compensation for their services, but the exact amount will depend on the specific arrangement between the intended parents and the surrogate.
How to find a surrogate
How to find a surrogate
There are a few different ways that you can go about finding a surrogate. You can contact a surrogacy agency, search online, or ask for recommendations from people you know.
When you contact a surrogacy agency, they will be able to put you in touch with potential surrogates who meet your criteria. You will then be able to interview them and see if they would be a good match for you.
If you search online, there are many websites that allow you to search for surrogates. You can usually narrow down your search by location, age, and other factors. Once you find someone who you think might be a good match, you can reach out to them and see if they are interested in working with you.
Finally, you can ask people you know if they know anyone who might be interested in being a surrogate. This can be a good option because it allows you to get personal recommendations from people you trust.
Possible problems with surrogates
There are a few possible problems that intended parents can face. So, it is advised to the  Intended Parents: How to Deal with Possible Problems with Your Surrogate,  And you should be aware of when working with a surrogate.
One problem is that the surrogate may not be able to carry the baby to term. This could be due to medical problems or simply because the surrogate is not physically able to do so. If this happens, it could mean that the intended parents would have to find another surrogate or make other arrangements.
Another possible problem is that the surrogate may not want to give up the baby after birth. This could happen if the surrogate forms a bond with the baby during pregnancy. If this happens, it is important for the intended parents to be understanding and try to work out an arrangement with the surrogate.
Overall, surrogacy is a safe and effective way to have a child. However, there are a few potential problems that intended parents should be aware of.
How to deal with possible problems with your surrogate
As with any relationship, there is always the potential for problems to arise. If you are working with a surrogate, it is important to be prepared for any possible problems that could come up.
One of the best ways to deal with problems is to communicate openly with your surrogate. If something is bothering you, let them know. It is also important to listen to what your surrogate has to say. They may have concerns that you were not aware of. By communicating openly, you can work together to resolve any issues that come up.
If communication does not seem to be solving the problem, you may need to seek professional help. This could be in the form of counseling or mediation. A professional can help you and your surrogate communicate better and work through any issues that you are having.
Dealing with problems early on can help prevent them from becoming bigger issues later on. By being prepared and knowing how to deal with problems, you can keep your relationship with your surrogate strong and healthy.
Conclusion
If you're considering becoming a surrogate or are in the process of working with a surrogate, it's important to be aware of the possible problems that could arise. While most surrogates are experienced and well-qualified, there is always the potential for difficulties to arise. By being prepared for potential problems and knowing how to deal with them, you can help ensure a smooth and successful surrogacy experience for everyone involved.
I'm a professional Web and graphic designer with 5 years of experience in developing web design skills.