How to Improve Eczema with Diet?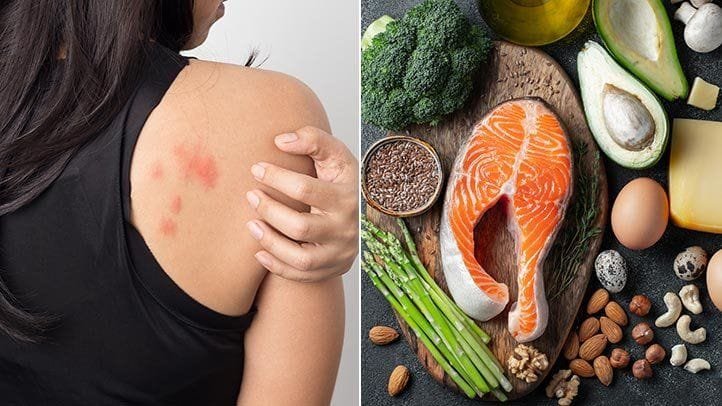 Your diet can affect your skin's condition. If you're wondering how to improve eczema with diet, you are at the right place. Read along to find how adapting your diet could relieve your eczema symptoms and even treat them.
What is Eczema
Eczema is a condition that can make you miserable to live with. It's a chronic inflammatory skin condition that causes red, itchy, dry, and scaly skin. It can sometimes cause tiny blisters and often split the skin, causing pain. Though it is pretty common for children, it can persist into adulthood.
Eczema is often persistent. But you can improve its symptoms and change your diet accordingly. This can make a huge difference when it comes to eczema treatment. Here are a few common ways to improve your symptoms of eczema with diet.
Eliminate allergens
First, you need to take guidance from your Nutritional Therapist or GP to help eliminate allergens. In most cases, patients with eczema have higher antibodies in their system. This can cause an allergic reaction. These allergic reactions are often caused by foods like milk, eggs, peanuts, gluten, fish, wheat, chocolate, and citrus.
 Try opting for an elimination diet. In other words, cutting out these foods one by one can help you identify if they're contributing to your eczema. But make sure you're in touch with your nutritional therapist. They will make sure you're not missing out on essential nutrients.
Trying a rotation diet can also be helpful. This diet involves eating some of these foods once every week, which is sometimes beneficial in improving symptoms.
Take probiotics for healthy immune
You can improve symptoms of eczema by supporting your immune system. You can do so by consuming foods that have a diverse range of healthy bacteria, known as probiotics. Foods that promote good gut health are yogurt, kefir, tempeh, and miso soup.
Follow an anti-inflammatory diet
Eczema is developed mainly because of inflammation. So following an anti-inflammatory diet is one of the most beneficial ways to improve its symptoms. Avoid having foods high in sugar and refined carbohydrates as they can elevate insulin levels. This, in turn, promotes inflammation. Instead, you can try to eat protein, whole grain carbs, and plenty of vegetables to help keep insulin levels at bay. Moreover, you should add the right balance of fats to your diet since it has an anti-inflammatory effect.
Replace skincare products with manuka honey
Certain chemicals present in skincare products can flare up eczema. Make sure you avoid a procedure that contains sodium lauryl sulfate, lanolin, propylene glycol, talc, or any other chemical that your skin reacts to. On the other hand, you can try manuka honey to alternate because it contains natural antibacterial, antiseptic, and antifungal properties. This way, you can help support your immune system while improving the symptoms. You can either apply manuka honey topically or consume a small amount daily.
Balance your vitamin intake
A good diet of minerals, flavonoids, and vitamins can help improve your skin condition. Try adding zinc, vitamin C, E & D to your diet. There's conclusive evidence that these nutrients and flavonoids help rebalance the immune system –thus, beneficial for people with eczema. 
Furthermore, nutritional supplements help improve eczema symptoms. But make sure you seek professional advice as medication and supplements can harmfully interact with each other –causing certain health conditions and symptoms.
I'm a content writer, an artist, and a mechanical engineer. My hobby is to read and write. https://kbizzsolutions.com/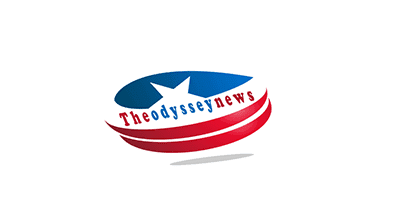 Exceptional Magazine, Exceptional People, Exceptional Parent, and Exceptional Parent Magazine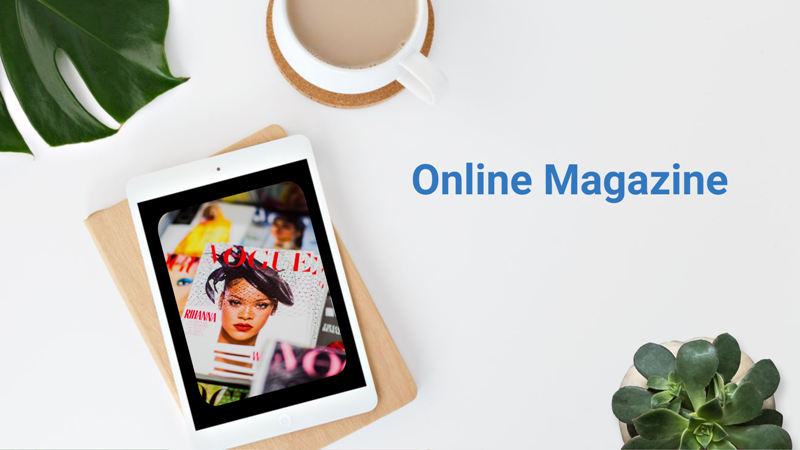 Exceptional Magazine is a magazine for people with a neuro-genetic disease. The magazine covers stories of people with this condition and their families. For instance, one of the recent stories focuses on Kirby, a teenager with a neuro-genetic disorder. His parents are persistent and determined, and they are determined to help him overcome his condition.
Exceptional Magazine
Exceptional Magazine is a bi-monthly online publication that features real-life stories and news about extraordinary people from around the world. It features the triumphs and struggles of these individuals as well as the motivating factors behind their success. Readers can use this magazine to discover their own personal strength and potential, and read about the inspirations that drive them to be successful.
Exceptional is published by Bellevue College in Bellevue, Washington. You can find copies of the magazine in different places on campus. Watchdog newspaper stands have copies, and copies of the magazine can be found at the Institutional Advancement office in A101. The latest issue features love stories such as Data Analytics student Whitney King, who was named a Terry O'Banion Student Technology Champion. Other stories include the BC Wellness Center's outdoor learning programs, the involvement of 91.3 KBCS in the community, and alumni profiles.
EP Magazine features an incredible roster of columnists and contributors, bringing depth to the publication's readership. The editorial staff also offers comprehensive coverage of important court cases and legislative developments. The magazine also offers a library of books and software. This magazine is a great resource for parents who have a child with a disability. And the editorial board has been comprised of several past presidents of the American Academy of Developmental Medicine & Dentistry.
Exceptional People Magazine
Exceptional People Magazine is a publication that celebrates extraordinary people and the reasons for their success. It features interviews with CEOs, political leaders, and sports figures. It also features a section on everyday heroes. With a broad range of topics to choose from, this magazine will inspire readers to pursue their dreams and make the world a better place.
Founder Monica Davis has a commitment to positive impact, and Exceptional People Network is the next step in her mission to make a difference in the world. Monica Davis' goal is to empower entrepreneurs and professionals to understand their gifts and use them to help others and build better communities. Monica has a background in media and has mentored aspiring entrepreneurs.
Exceptional People Magazine uses the latest technologies and APIs to bring these powerful insights to the world. Whether you're an entrepreneur, professional, or a manager, you can find the latest tips and techniques from the Exceptional People network. You won't believe how many inspiring people you'll meet on a daily basis through this publication.
Exceptional Parent Magazine
Exceptional Parent Magazine is an independent publication that features articles and advice for parents. Its goal is to help parents and families make the best decisions possible for their children's future. It has a broad range of topics, and it is written by parents who have first-hand experience raising children with disabilities.
The magazine is sponsored by the American Academy of Developmental Medicine and Dentistry (AADMD) and has a roster of authors and columnists that provide a wealth of information for readers. It covers topics like health care, technology, toys, and financial planning. It also offers a library of books and software to help parents find the best resources for their children.
Yasir Asif has expertise in SEO and digital marketing.