How to get out of a title loan without losing your car?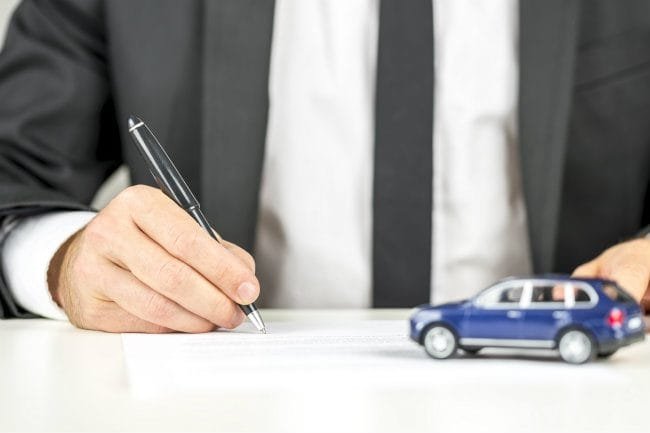 Taking a title loan is indeed much easier than paying it. Many people lose their possessions as they cannot repay the payment on time. Getting a title loan is a quick and easy way to get through a financial emergency. However, only if you can refund money in the agreed time.
So, how to get out of a title loan without losing your asset, such as a car? In this guide, we'll tell you how to return your amount and come out of the title loan legally. There are many other ways to pay better than losing your asset. So if you're in such a situation, these ways may come in handy:
Renegotiate your terms
The first step before trying other methods is to try to renegotiate your terms. Don't ignore the lender, as this will likely make you lose your car. 
If you've missed several repayments already, your lender might reduce the interest and fees. This could help a lot in reducing the total loan amount that you need to repay.
Many borrowers believe this would never work. However, it's worth trying. As an old saying: "If you don't ask, you don't get." After renegotiating your terms, you will now have a better idea of how much money you need to pay it off in full. 
Refinance or Consolidate
Another way to get out of your title loan is to replace it with a different loan. Yes, this won't solve the main problem of being short on cash. However, a fixed-rate loan from a bank or online lender may be less expensive than rolling your title loan month by month. As long as you're sure that you'll pay it off before due dates, it can reduce your costs. 
Suppose you're having trouble getting bank loan approval. In that case, you can visit your local banks and credit unions, where you've got a better chance of qualifying. Paying off the title loan also lets you get your title back.
Swap out the car
Instead of defaulting on your title loan, you can sell your car and pay off the title loan. You can buy a less expensive model with the remaining money. Since your lender has your car's title and copy of the keys, it might be tricky to find a legit buyer. However, it's still possible. This option will work best if you've got a newer car. You can even sell for a profit, and the amount you receive will be much higher than what you owe the lender.
Regardless of your car's model, downgrading your vehicle could save you hundreds or thousands in interest and fees. 
Takeaway
Your best bet is to avoid borrowing loans unless you're confident about their repayment. It's also important to know how a title loan works before applying for it. In any case, build up an emergency savings fund and improve your credit so that you've more options when you need to borrow. 
I'm a content writer, an artist, and a mechanical engineer. My hobby is to read and write. https://kbizzsolutions.com/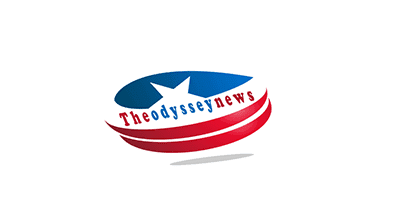 What can happen while missing the flight with Delta Airlines?
When you book flights with any airline, it's better to prepare yourself most of the time. On the other hand, check all the things that are quite necessary & try to pack all the things. But, somehow, there can be unfortunate incidences that you can miss the flight. So, you should know What happens if I miss my flight on Delta Airlines?
Overall the airways have left no stone unturned to make a comfortable journey for the passengers. It's among US major airlines & a great legacy carrier offering the passengers excellent services. However, if you have any concerns about the travel or the services, contact Delta Airline Customer Service. 
Do the passengers get charged for missing their flight?
If you go through the airline missed flight policy, it says in case the customers have missed the scheduled flights; then you can board the next scheduled flight on standby. There aren't any sort of charges you need to pay. 
How late it's allowed to board a flight with the major US airways?
Well, passengers are required to check in about 2 hrs before the departure at the airport, followed by check-in 30min before the departure & need to be at the gate 15 minutes before the scheduled departure.
What can happen if you, while booking your seats, &don't show up?
If you don't show up on the flight that you have booked, then the other flights with the same reservation get canceled. 
What are the consequences when you miss your flights with the airlines?
This is quite possible with any small or big airline that you choose to fly towards your favorite destinations. But, in the case of Delta, you need to associate with the customer representative & ask for a new ticket. 
Moreover, you can get the new tickets within 24 hrs of the scheduled departure. As the above things tell about What happens if I miss my flight on Delta Airlines?
Missed flight policy with the airlines :
While you book your seats, these things need to be sorted out in advance, so you may not face any problems at the main.
Below are the essential points that you need to go through :
As you missed your flight, head to the customer representative for the new tickets 

Now, if you don't want new tickets, the passengers are entitled to a refund & only for the refundable tickets. 

The passengers who don't owe a refundable ticket can go on a future journey with the airlines. 

You can also follow the two-hour policy, which says the new tickets can be booked for the carriers available within 2 hrs of the flight departure. 
Is there any sort of refund if you miss your flight?
If the passenger missed their flight, the airline does not need to pay any passenger bounded taxes. But as you have already paid these taxes, that comprise about 25% of your ticket prices.  
So, there is no way to get a refund from the airlines.
Conclusions:
The readers can read the entire blog & precisely know What happens if I miss my flight with the airline? However, Delta airlines español provides you with all the related to the affordable fares & last-minute deals while flying from Spain. 
you can follow me for updates on anything about traveling as well as exciting deals from all the big and small airlines.
Visit for more Details:
https://www.airtravelmart.com