How To Generate Leads From Your Sales?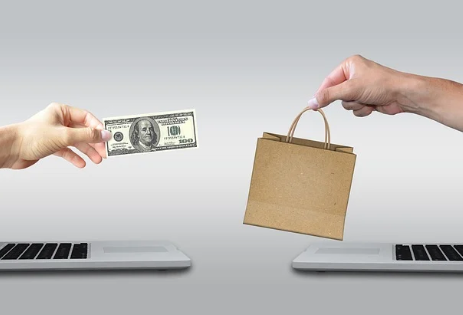 Introduction
All kinds of business owners are always looking to expand their customer base in order to grow their businesses. Even though growing a business can be a difficult process, having a steady sales lead always helps.
What Is A Sales Lead?
A sales lead is a business or a person who might eventually become a client or customer in the future. It also refers to the data that identifies a potential buyer of a service or a product. This, directly and indirectly, helps in making growth stocks.
However, it should be understood that not all customers are sales leads. Many businesses, both big and small, need to qualify a client as their lead by determining their interest and intent.
How Are Leads Generated?
Whether you have been an entrepreneur or a business owner for many years, lead generation will always remain a consistent and integral part of the business.
It is the process of sourcing sales leads and finding out who the prospective clients are. For companies that are focused on inbound sales, it is the creation of awareness as well as the initiation of the other party's interest in the products or services of your company.
Lead generation is the act of gaining customers for your business. This involves a customer initiating a conversation with your company. They may provide you with their contact details and other information for updates regarding tour services.
Ways To Find Leads From Your Sale
If you are an entrepreneur and want to grow your business, you need to generate more leads. In case you were thinking about how to generate leads from your sales, you have come to the right place.
Here are some ways to generate leads:
Promote Wisely
To generate leads, you need a strong promotional plan. That will help you get your products and the services you offer in front of your target audience. There are various ways in which you can promote your business. You will want to use your marketing plan to identify the most effective methods for your business.
Traditional modes of marketing can cost a lot. It is always better to go digital or use social media for promotion. It will require no or less funding. If you want to know how to start a business with no money, you can read it here.
Some of the common marketing ideas are as follows:
Having an informational website
press releases
Writing a blog
social media
creating workshops to raise awareness
using customer referrals
traditional advertising
Use social media
If you want to bring new customers, you need to stay active on social media. You can plan and be creative with your long-term campaigns and other marketing strategies.
You can use hashtags or make your keywords new hashtags. This will help your social media account grow and be discoverable. There are several social media platforms that you can use in order to achieve your goals:
LinkedIn
Facebook
Instagram
Tweeter
Reddit
Pinterest
You can use these platforms to reach new customers and mark your presence. This will help your company or business grow.
Also, keep in mind that you keep all your social media profiles updated. This will help the potential customers or your potential leads know what your current services and products are. Everyone is online, including your sales leads. It's just a matter of finding and connecting with them.
Read Also: Australian Scoop, Universal Australia, Uae Universe, Uae-Today
SEO
Search Engine Optimization (or SEO) is the key to your success. Improve your website's SEO so that you can appear on Google's first page. Use keywords that can describe you the best. This will not only help drive more traffic to your website but also increase your sales leads.
Make sure that your target audience finds you easily. Start by researching your audience's most searched words. Once you have identified your keywords, optimize the content of your page or website. Using SEO correctly will help to increase the awareness for your company organically. You can try using some SEO tools like Google search console, Screaming Frog, and SEO book.
Engage With Your Customers
If you know how to write a business plan, you will know that engaging with your customers is crucial. It can be of great help to you.
You can communicate with them consistently by using email newsletters. Once you have made sure that you are in touch with your prospective clients or customers, you can turn them into leads by communicating with them consistently. One of the best ways to make sure that there is consistent communication with your potential clients is through an email newsletter.
If you have tried using cold emails to nurture your leads and did not get any fruitful results, then maybe you should try cold calling. Be consistent with your methods. Try to connect with the clients by helping them make a decision to choose your company.
It is also important to not lose old leads in search of new ones. Your existing customers are going to be of immense help if you want to source more leads. Only by maintaining a good relationship that has both respect and trust will you be able to retain your leads.
Final Word
Several companies use many different types of marketing methods in order to generate leads from their sales. These methods include advertising, direct response marketing, networking, social media marketing, internet marketing, and outbound sales calls.
No matter what kind of business you are a part of, generating leads has to be one of your most important goals. It is important that you take lead generation as a long-term process. Unless you do that, your business will not be able to grow.
Author bio:
Sofia kelly is a passionate blogger. She loves to share her thoughts, ideas and experiences with the world through blogging. Sofia kelly is associated with Ukopedia, Uk Inspiration, Unconventional Usa, Insights Of America, Singapore Newshub, Singapore Journals.
Hello! My name is Mr. Abbax khan. I am a content writer & full-time professional Web Designer and Developer specially WORDPRESS with vast experience. I started my graduation in 2016 and graduated in 2020. I'm a professional article and blog writer, has written dozens of content on different topics and worked with professionals all over the globe.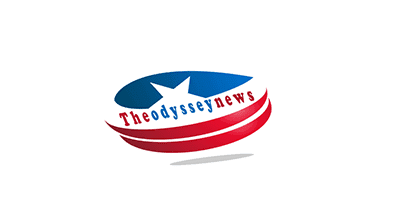 How Should I Use CBD Tinctures and Oils? | GOLDEN STATE EXTRACTS
How Should I Use CBD Tinctures and Oils? | GOLDEN STATE EXTRACTS
How to Use CBD Oil: Take
Tattoo Oil should be applied topically and held under the tongue for 30 seconds before being swallowed. The best way to use Tattoo Oil is in this manner. Under our tongues, there are a large number of capillaries that immediately link to the bloodstream.
The molecules from Tattoo Oil are picked up by the capillaries and absorbed into the circulation without having to be digested or broken down. This method allows CBD Tattoo Ointment to enter the body faster than other applications since it does not need to transit through multiple biological processes before reaching the bloodstream.
Customers can also use pure Tattoo Oil  as a supportive topical to apply to their skin. The CBD molecules will not, however, be able to enter the bloodstream through skin absorption.
Experts suggest consumers to have one or two pieces daily, typically in the morning or evening. The amount of CBD Tattoo Ointment you should take will depend on your physical condition and the intended use of the drug; there is no standard dose that is suited for everyone in general.
Before incorporating CBD into your daily routine, it's also a good idea to speak with your primary care physician; they can also recommend the right CBD dosage for you.
Taking a 5000 mg tincture of CBD
How do you utilize a 5000mg CBD tincture now that you know what it is? A bottle of CBD oil should be used similarly to a 5000mg CBD tincture; two drops should be placed under the tongue and held there for around 30 seconds before being consumed.
A 5000mg CBD tincture isn't the most common choice for topical applications, though, because of the other components that give tinctures their unique flavor. Tinctures can be used to cook with, add a few drops to food or drinks, or both.
Similar to CBD Tattoo Ointment , one or two servings per day is the optimal suggestion. Furthermore, there isn't a recommended dosage that is meant to work for everyone. It is advised to start small and increase gradually until you determine how much is required for you.
You should see your doctor before beginning or incorporating CBD into your regular routine; a licensed medical professional can provide you advice on the ideal dosage.
Are the differences between CBD Oil and CBD Tincture Actually There?
The two main differences between 5000mg CBD OIL TINCTURE and CBD tinctures are the alcohol-based solution used in CBD tinctures and the additional compounds that tinctures will always contain. These distinctions become quite blurry as practically all 5000mg CBD tinctures offered under commercial labels are produced without the use of alcohol.
Therefore, by definition, the alcohol-free tinctures would change into regular CBD oils. A tincture is once again created when additional components are added to the CBD-containing liquid. In addition, many CBD oils offered under commercial names may have different flavors.
Which CBD tinctures and oils are the best?
Given that both of them carry out comparable activities, each person will define "better" differently in this case. Although someone can prefer one over the other based on flavor, the benefits and attributes are still present.
It may also depend on your motivations for consuming CBD. There is no difference in the benefits of CBD for each individual, even if one person is entirely satisfied with sublingual uses of CBD oil and you prefer taking it topically and orally.
Additionally, if the CBD market expands, our present perception of CBD products may change. However, in the interim, conduct as much research as you can and choose the product that best meets your needs.
Comparison of CBD Oil and Tinctures
The terms "CBD oil" and "tincture," which are frequently used interchangeably, cause a lot of customer confusion because of their similarities. Despite their similarities, the two also have distinctive characteristics that make them stand out.
CBD oil is made by mixing CBD isolate, which is extracted from industrial hemp using a CO2 method, with a carrier oil like MCT oil. By definition, CBD tinctures use alcohol as a solvent to extract CBD isolates from raw hemp material.
Furthermore, CBD oils often contain a carrier oil that has been infused with CBD molecules, whereas CBD tinctures frequently incorporate other ingredients for easier consumption, such as natural flavors. While several solvents may be used to extract the CBD from hemp in tinctures, CO2 is frequently employed in CBD oils to create its isolates.
The two main ingredients in CBD oil are CBD isolates and carrier oils. But many commercial CBD oils could also contain terpenes, cannabinoids from other plants, and natural flavorings, turning them into tinctures in some situations.
Contrarily, a typical CBD tincture will contain more ingredients than only CBD isolates mixed in an alcohol-based solution. However, the bulk of commercial CBD tinctures are alcohol-free and use CO2 extraction to differentiate themselves as 5000mg CBD OIL TINCTURE. The main difference would be the use of alcohol throughout the extraction process.
Sublingual administration of either of them involves placing a few drops or a full dropper beneath the tongue. Pure 5000mg CBD OIL TINCTURE, devoid of any additives, can still be applied topically even though the CBD molecules won't enter the bloodstream through skin absorption. Both are advantageous for maintaining one's health.
Thought about utilizing CBD tinctures, but unsure? Find out more about the high-quality 5000 mg CBD OIL TINCTURE right away, and discover how a drop could improve your daily wellness.