How To Drain A Lawn | Fix Waterlogged Grass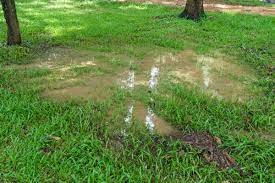 A waterlogged lawn is most gardeners' worst nightmare! Usually occurring over winter, heavy rainfall can lawns soggy and muddy underfoot. Look for large pools of water or a squelchy feeling as you walk over the grass. If your lawn has fallen victim to waterlogging, avoid walking on it as much as you can, and make sure to follow these key action steps.
How to Drain and Fix a Lawn
The first thing to do once you are fixing a waterlogged lawn is to make sure no one walks over it, as that can churn up the grass and make the problem much worse than it was to begin with. Wait for the majority of the water to evaporate, but if there is any left that won't go, gently push it toward the borders of your lawn or a drain with a broom or brush. Make sure the soil is moist but not wet before you take any further action on it.
Spike the lawn with a garden fork, creating large holes in the lawn. After the initial spiking and draining, using a hollow tine aerator on the lawn will remove further plugs of soil. This should allow the majority of the water to drain through. You can then add a top dressing of horticultural sand or compost to absorb extra moisture and build up a healthier lawn. If the grass has been ruined, you can then take the next step of over-seeding and applying a further layer of topsoil or compost.
How to drain a waterlogged lawn
Rain, rain, and yet more rain – that's exactly what many parts of the UK see oh so regularly. Although the British population may be used to the almost constant deluge, our lawns may not. Sadly, one of the most common problems caused by excess rain is waterlogged lawns. The effects can be devastating for your garden.
To drain your waterlogged lawn quickly begin pricking or slitting the surface. We recommend using a pricking or slitting tool designed to leave holes 10-15cm (4-6in) deep. It is worth remembering that the pricking and slitting methods are best carried out once the excess water has drained away.
Effects of waterlogging
Although grass can cope with wet conditions better in winter than summer, water sitting on the surface of a lawn will cause problems at all times of the year. Compaction stifles airflow and water flow to the roots of the grass. This will ultimately drown and kill the plants, leaving them yellow and patchy.
Three-step law reparation
1. Let the lawn drain
Avoid walking on it or treating it in any way until most of the water has finally drained from your lawn – smaller patches can be swept towards areas of the garden that drain more easily. If draining only takes a couple of days, Grass that has been waterlogged for over a week is likely a lost cause and will need to be replaced or reseeded.
2. Aerate roots
This can either be done with a manual hollow tine aerator which makes small holes all over the garden, or a powered hollow tine aerator that will leave plugs of soil on the surface – be sure to remove them. Holes can then be filled with top-dressing soil or sand to improve future drainage.
3. Feed it
As winter turns to spring and temperatures begin to warm up, you should begin to feed the lawn with spring fertilizer. As it grows, you'll be able to pinpoint areas where the turf has been killed and you can begin to reseed or replace them.
Longer-Term Solutions
If you have frequent/ ongoing issues with waterlogging, it may be worth investigating longer-term solutions such as Land Drains or Drains.
Both of these consist of a trench (or series of trenches), dug into the lawn and lined with a porous membrane. The trench is then filled with shingle and/or graded stone before being finished off with topsoil so that the relaid on the surface returns to being level with the rest of the lawn.
From there it is guided to dissipate harmlessly underground. The porous membrane is designed to filter out silt from any water which is washed into the trench. Without this filtration, drains of either type can easily be clogged with silt and inundated with the very water which they exist to channel away.
What Causes Waterlogging?
This really is as straightforward as it sounds. The soil becomes waterlogged when water builds up and is unable to drain away, which in turn creates various issues for the grass. A sudden downpour rarely harms the grass plants which make up your lawn, it is prolonged periods of saturated soils that cause the most damage.
Waterlogging brings a number of problems, one being the presence of the water itself which limits the crucial oxygen supply to the grassroots. It also prevents carbon dioxide from diffusing. The roots' functionality is reduced or even stopped completely as they start to die, which in turn enables the invasion of rot and decay organisms. In addition, essential nutrients are leached out which results in hungry soil as well as severe compaction. The lawn can also thin out, creating an environment where moss will pitch into the new gaps and thrive in damp conditions.
Regular aeration can prevent the lawn from becoming compacted and reduce the risk of waterlogging in the first place but if you have a more severe drainage issue, more extreme measures may need to be considered.
How to Deal With a Waterlogged Lawn?
If the waterlogging was caused by a flood, then wash down hard surfaces and collect up debris to avoid drains being blocked and allow a steady flow of water to remove pollutants.
Try not to step on the soil, as doing so will compact it and worsen the conditions.
Remove any damaged shoots from affected grass plants.
Once the lawn has dried out, assess the damage and what repair work may be required. In most cases saturated lawns naturally recover as conditions start to dry out but it could be that repairs are needed to reinstate a severely waterlogged lawn once the water has receded to create an environment where new grass seed can thrive. This will likely involve aeration, top dressing, seeding moss control, and fertilizer application. We recommend that lawns prone to regular water-logging should be assessed to see if it is possible to fit land drainage which will relieve the problem.
Into every life some rain must fall – just don't let it water-log my lawn…
To quote the stereotype it's true that the English love to talk about the weather as much as we like tea, crumpets, and the Antiques Roadshow. However, although we know it's guaranteed to rain, it is impossible to know how much we are going to get – just ask the Met Office.
When we get too much rain, there comes a point where the soil struggles to absorb any more water and it gets saturated to the point where it becomes waterlogged.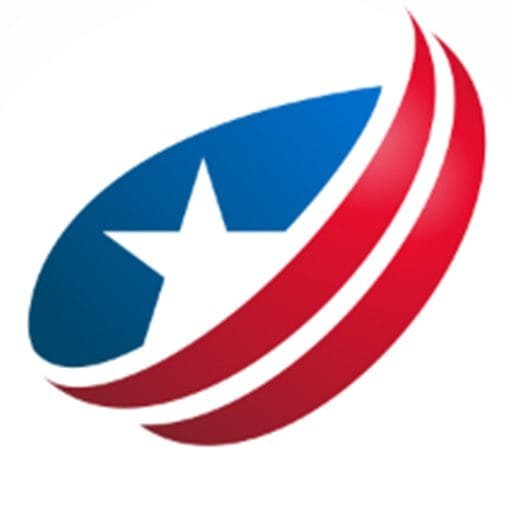 Odyssey has been the lead content writer and content marketer. He has vast experience in the field of writing. His SEO strategies help businesses to gain maximum traffic and success.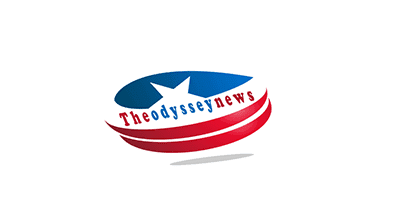 What is the Importance of AI Consulting?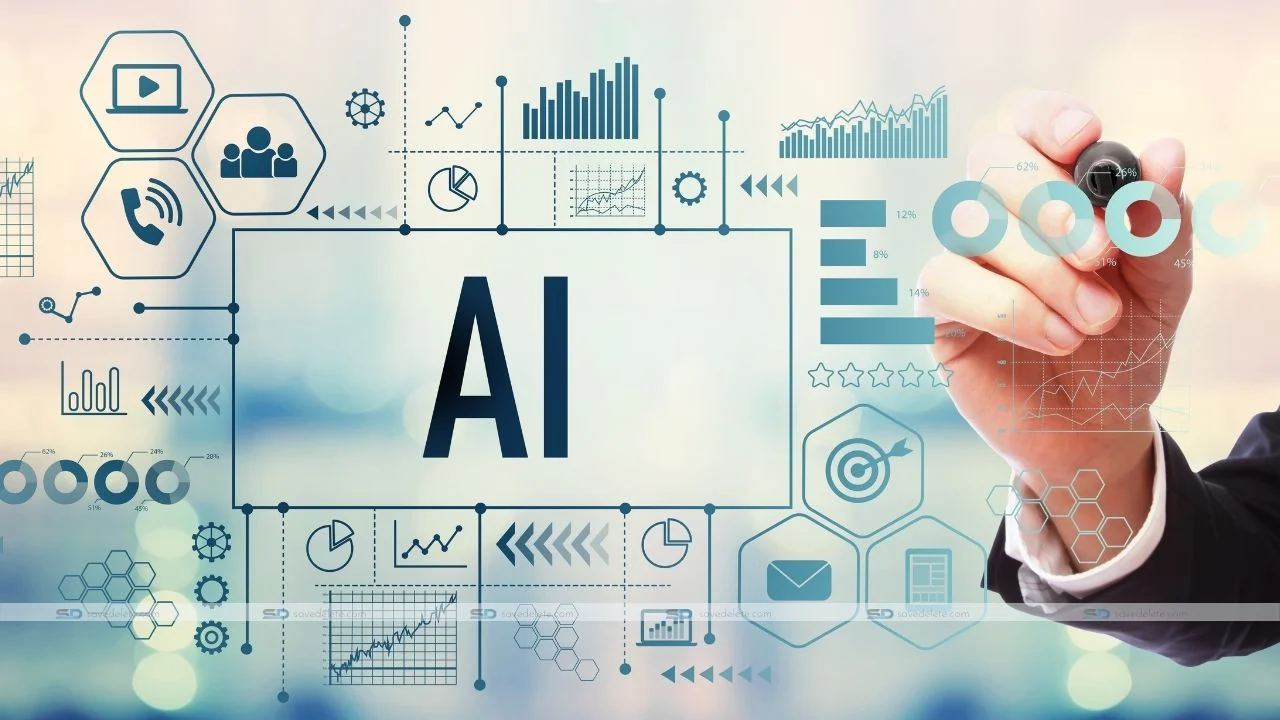 Artificial intelligence is a global phenomenon and has continued to be talked about in many industries, including marketing, eCommerce, manufacturing, healthcare, retail, and even the world of gaming.
AI entails the computer programs that carry out tasks and data analysis at the levels of human intelligence. The process entails training machine learning models and AI with the use of algorithms to collect and analyze different sets of data and then carry out responding actions.
While AI has taken over, many people are still short on knowledge of how to use it, which is why AI consulting became necessary.
The function of AI consulting is to offer a detailed blueprint of all the opportunities AI has to offer for business optimization.
Why is AI Consulting Gaining Importance?
AI consultation offers a lot of benefits, including helping you to define a business objective, find out the most suitable AI solution for your business, as well as create and deploy the right AI to support and improve your business processes.
AI consultation also supports the transfer of knowledge through AI training.
What is the duty of an AI Consultant?
AI consultants help you to create a general system for your business following all the necessary prerequisites for successful implementation.
It is the responsibility of an AI consultant to manage projects and make sure all internal resources are in compatibility with AI infrastructure and code.
AI consulting will help you to leverage machine algorithms in solving your business problems. With AI consulting, you can build optimized models with the use of statistical optimization and modeling.
You can also complete your projects through structures and decisions based on insight, and you can optimize and manage all your projects.
How to choose your AI consultant
Before choosing your AI consulting company, ask a few questions:
How important is It? 
Do you need to implement extensive AI consulting or a short-run technology? What do you stand to gain from the AI implementation?
How experienced is the Consultant? 
You need to ensure that the consultant has the technical expertise that you need, which happens by checking their certificates, profiles, and previous works.
Artificial Intelligence Consulting Helps in Strategy Development 
Consultants help to configure your AI solution to fit your business needs.
They analyze the status of your company to understand your position and challenges.
Consultants help make accurate projections about the value of your project
They help you outline the way AI can help solve your business problems.
AI is solving Business Problems like:
Digital Fraud and cyber attacks. It ensures that user verification and real-time checks are in place.
AI helps to improve customer service and support using Chatbots that are available for 24 hours.
AI personalizes user experience through recommendations that can increase engagement.
Data analysis is made possible in large amounts using AI.
What Are The Important AI Consulting Activities?
Formation of strategies and crucial AI initiatives for businesses.
Due diligence Comprehensive strategy project
Implementation of developed AI initiatives
Training AI talents, staff, and users
Conclusion 
The benefits delivered by AI consultants go a long way to help businesses and organizations improve their processes and operations across different industries.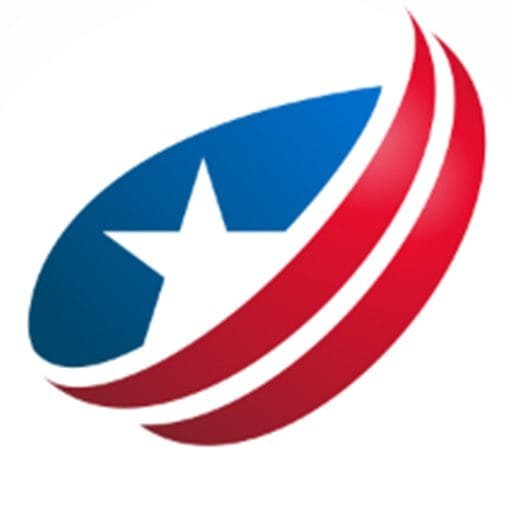 Odyssey has been the lead content writer and content marketer. He has vast experience in the field of writing. His SEO strategies help businesses to gain maximum traffic and success.