How to Create Engaging Motor Show Content?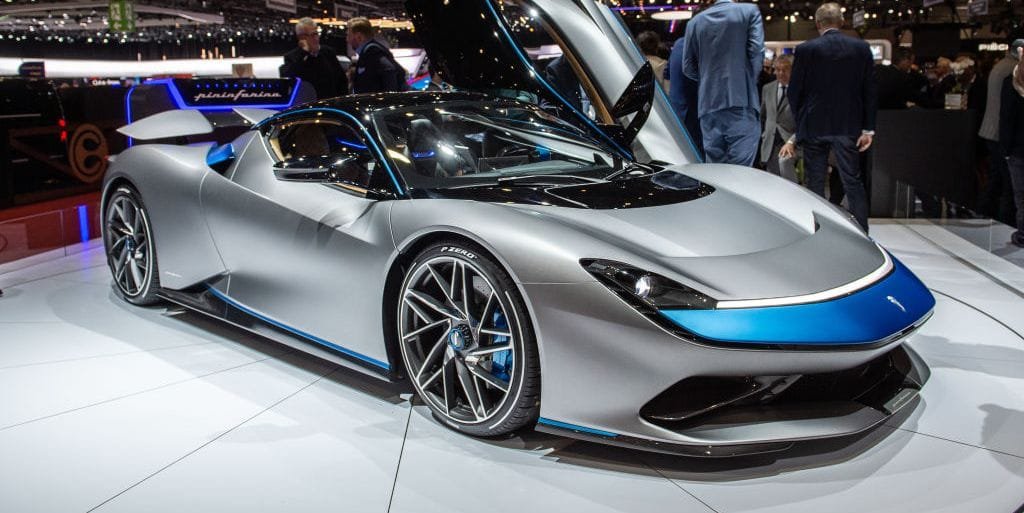 It is essential to create and impress the audience with accurate content on your virtual motor show platform. You can create a better engagement with the help of better guidance and knowledge around content creation for such events. Hence, here are some of the beneficial and expert suggested ways that help you create more engaging content & showcase it on your virtual exhibition platform without hassle. So, let's have a glance at all the shared pointers to create better content.
8 Ways to Create Engaging Content for a Virtual Motor Show!
8 Ways that can be beneficial to create engaging and impressive content to display at your virtual exhibition platform are as follows:
Use Data of Various Clients to Gain Better Content Coverage
You can use the data of the existing clients to understand what they look for and what they find informative. It is essential to keep the audience's perspective in mind, as you can create the content for them only.
Also, if you have conducted a virtual event before, you can use that data as well in order to know what audiences find more engaging and entertaining. Moreover, data that you collect from an authoritative figure gives you more credible information for your content. Hence, you can use such information to present at your virtual motor show platform.
Create Stories from the Data Already Exist
You can use the various feedback and follow up in your content. Create innovative stories shared by your clients and attract more potential customers. Moreover, you can thank the audience who wrote beautiful feedback to you and display them on the banners in the lobby.
Also, you can use other data like roads where most of the accidents happen or areas from where your clients exist. Use a map view to display such information highlighting your stores in the city. It can be a suitable way to attract the maximum number of users and persuade them to convert into sales.
Tie Up the Audience Using Current Events Update in Content
You can use various latest news or current events to make your content more humorous. It can be any famous personality or celebrity that can make your content work better. Moreover, you already know how Instagram memes can change even a complex situation into a funny incident with more educational information. That is what you need to do too.
Hence, you have to be both informative and entertaining at the same time for your content. It is the easiest way to share your information with fun as that attracts maximum attention without much effort. Such content can be beneficial to keep the users busy on the virtual motor show platform.
Use a Different Perspective to Look at Things Around You
You can make it fun by changing your perspective a little bit. Moreover, you have to be a little creative and innovative with your thinking. You can add some quizzes to your virtual motor show platform. Hence, you can create some funny questions with options and rewards.
Such fun and entertaining quizzes will be beneficial to sharing all the information with all the attendees in the game. Also, you have the choice to add some AR/VR games to your virtual trade fair. It will be engaging and entertaining for the audience. Moreover, you can add car games for the attendees with some questions and refer to your motor vehicles.
Focus on What Your Targeted Automotive Audience Like
You have to be clear about the age and what type of audiences like your vehicles and services. Moreover, you will get demographic data at the time of registration that you can use for a better understanding of the likes and dislikes of your audience.
Also, you can take a survey on various social media channels. It is the easiest way to know who is interested in your services and product and what they look for within your content. Moreover, social media platforms like Instagram, Facebook, Linkedin, and various others can be beneficial for conducting surveys. Hence, you can focus on what your audience is more interested in to know more about your motor vehicles.
Sometimes a Simple Q&A Session Can Be a Bliss
Sometimes, attendees can have a list of never-ending questions. They always have some weird and reasonable queries regarding your provided products and services. So, it is essential to answer every question and interact with them more in order to convert them to conversion.
Moreover, you need content with at least all the common questions every attendee may ask. It can save a lot of time to do other things. You can get such questions by searching online on Google. Also, you can conduct surveys. But make sure you provide all the information in this Q&A content from one product specification to another.
Flip Old-School Thinking on Its Head
You may have heard a lot of rumours or perceptions of the users around the various types of cars in the market. One example that you can take is electric cars. Everyone thinks that they are not successful and even slow to accelerate. Moreover, the speed of these cars is unimpressive.
So, you can take such misconceptions to break the rumour in your content. Such articles can be beneficial for your website as well. Also, you can get better engagement with such content as you can get a lot of questions from the audience that can help you meet the potential customers efficiently.
Think About the Sustainability as a Wider Implications
You can share essential information and messages via your virtual motor show platform. Moreover, you collect various data from the Air Quality Index (AQI) that can be helpful to share how your vehicles can make a difference. Also, you can get numerous elements with a virtual AGM platform that can be beneficial to display such information at your event.
So, these are the various ways that can be beneficial to create more engaging content to display on your virtual motor show platform. You can consider all these ways in order to get success and increase the sales.
Hope, you can find this article helpful to create more impressive and engaging virtual motor show content.
I am a professional writer and blogger. I'm researching and writing about innovation, webinars, Hybrid events technology, virtual events Platforms, and the latest marketing trends.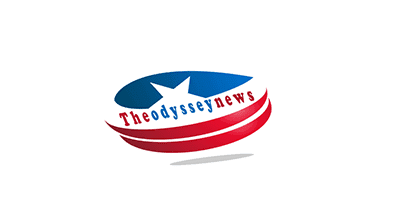 How To Drain A Lawn | Fix Waterlogged Grass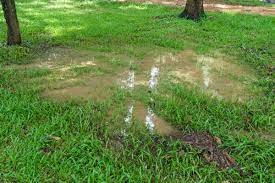 A waterlogged lawn is most gardeners' worst nightmare! Usually occurring over winter, heavy rainfall can lawns soggy and muddy underfoot. Look for large pools of water or a squelchy feeling as you walk over the grass. If your lawn has fallen victim to waterlogging, avoid walking on it as much as you can, and make sure to follow these key action steps.
How to Drain and Fix a Lawn
The first thing to do once you are fixing a waterlogged lawn is to make sure no one walks over it, as that can churn up the grass and make the problem much worse than it was to begin with. Wait for the majority of the water to evaporate, but if there is any left that won't go, gently push it toward the borders of your lawn or a drain with a broom or brush. Make sure the soil is moist but not wet before you take any further action on it.
Spike the lawn with a garden fork, creating large holes in the lawn. After the initial spiking and draining, using a hollow tine aerator on the lawn will remove further plugs of soil. This should allow the majority of the water to drain through. You can then add a top dressing of horticultural sand or compost to absorb extra moisture and build up a healthier lawn. If the grass has been ruined, you can then take the next step of over-seeding and applying a further layer of topsoil or compost.
How to drain a waterlogged lawn
Rain, rain, and yet more rain – that's exactly what many parts of the UK see oh so regularly. Although the British population may be used to the almost constant deluge, our lawns may not. Sadly, one of the most common problems caused by excess rain is waterlogged lawns. The effects can be devastating for your garden.
To drain your waterlogged lawn quickly begin pricking or slitting the surface. We recommend using a pricking or slitting tool designed to leave holes 10-15cm (4-6in) deep. It is worth remembering that the pricking and slitting methods are best carried out once the excess water has drained away.
Effects of waterlogging
Although grass can cope with wet conditions better in winter than summer, water sitting on the surface of a lawn will cause problems at all times of the year. Compaction stifles airflow and water flow to the roots of the grass. This will ultimately drown and kill the plants, leaving them yellow and patchy.
Three-step law reparation
1. Let the lawn drain
Avoid walking on it or treating it in any way until most of the water has finally drained from your lawn – smaller patches can be swept towards areas of the garden that drain more easily. If draining only takes a couple of days, Grass that has been waterlogged for over a week is likely a lost cause and will need to be replaced or reseeded.
2. Aerate roots
This can either be done with a manual hollow tine aerator which makes small holes all over the garden, or a powered hollow tine aerator that will leave plugs of soil on the surface – be sure to remove them. Holes can then be filled with top-dressing soil or sand to improve future drainage.
3. Feed it
As winter turns to spring and temperatures begin to warm up, you should begin to feed the lawn with spring fertilizer. As it grows, you'll be able to pinpoint areas where the turf has been killed and you can begin to reseed or replace them.
Longer-Term Solutions
If you have frequent/ ongoing issues with waterlogging, it may be worth investigating longer-term solutions such as Land Drains or Drains.
Both of these consist of a trench (or series of trenches), dug into the lawn and lined with a porous membrane. The trench is then filled with shingle and/or graded stone before being finished off with topsoil so that the relaid on the surface returns to being level with the rest of the lawn.
From there it is guided to dissipate harmlessly underground. The porous membrane is designed to filter out silt from any water which is washed into the trench. Without this filtration, drains of either type can easily be clogged with silt and inundated with the very water which they exist to channel away.
What Causes Waterlogging?
This really is as straightforward as it sounds. The soil becomes waterlogged when water builds up and is unable to drain away, which in turn creates various issues for the grass. A sudden downpour rarely harms the grass plants which make up your lawn, it is prolonged periods of saturated soils that cause the most damage.
Waterlogging brings a number of problems, one being the presence of the water itself which limits the crucial oxygen supply to the grassroots. It also prevents carbon dioxide from diffusing. The roots' functionality is reduced or even stopped completely as they start to die, which in turn enables the invasion of rot and decay organisms. In addition, essential nutrients are leached out which results in hungry soil as well as severe compaction. The lawn can also thin out, creating an environment where moss will pitch into the new gaps and thrive in damp conditions.
Regular aeration can prevent the lawn from becoming compacted and reduce the risk of waterlogging in the first place but if you have a more severe drainage issue, more extreme measures may need to be considered.
How to Deal With a Waterlogged Lawn?
If the waterlogging was caused by a flood, then wash down hard surfaces and collect up debris to avoid drains being blocked and allow a steady flow of water to remove pollutants.
Try not to step on the soil, as doing so will compact it and worsen the conditions.
Remove any damaged shoots from affected grass plants.
Once the lawn has dried out, assess the damage and what repair work may be required. In most cases saturated lawns naturally recover as conditions start to dry out but it could be that repairs are needed to reinstate a severely waterlogged lawn once the water has receded to create an environment where new grass seed can thrive. This will likely involve aeration, top dressing, seeding moss control, and fertilizer application. We recommend that lawns prone to regular water-logging should be assessed to see if it is possible to fit land drainage which will relieve the problem.
Into every life some rain must fall – just don't let it water-log my lawn…
To quote the stereotype it's true that the English love to talk about the weather as much as we like tea, crumpets, and the Antiques Roadshow. However, although we know it's guaranteed to rain, it is impossible to know how much we are going to get – just ask the Met Office.
When we get too much rain, there comes a point where the soil struggles to absorb any more water and it gets saturated to the point where it becomes waterlogged.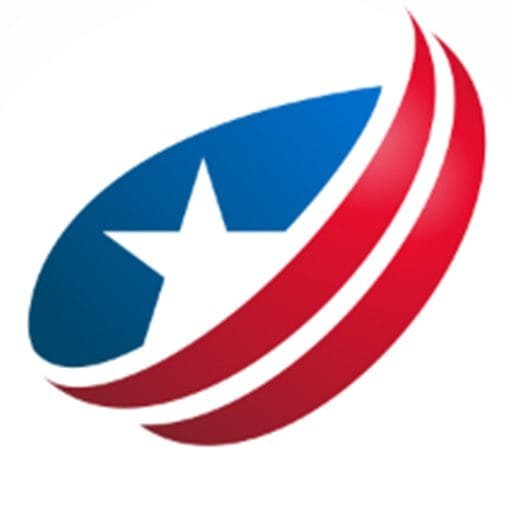 Odyssey has been the lead content writer and content marketer. He has vast experience in the field of writing. His SEO strategies help businesses to gain maximum traffic and success.