How To Create A Productive Business Environment In The Office?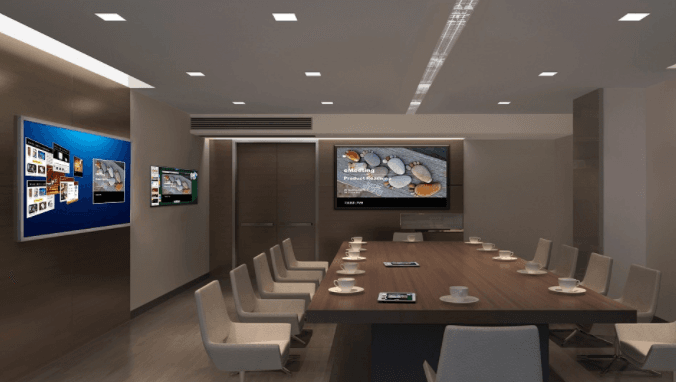 Introduction
The work environment of an office impacts an employee's efficiency, mood, performance, and mental health. According to a report, happy workers are almost 48% more likely to stay in the same organization for years to come. And, sometimes, they'll travel the extra mile for you – not because they need to, but because they want to!
Sounds like a desirable circumstance, doesn't it?
However, improving the environment of a company doesn't really happen by creating new marketing strategies or any other accidental means. Instead, it requires you, an employer, to create a flexible plan so that you can make things comfortable for everyone.
So, if you are interested in boosting your corporation's productivity through a calm and relaxed work environment, read on!
What Does A Toxic Work Environment Look Like? 
Before you start learning how to make things right, you will need to know where things are going wrong. So, let's begin our venture by understanding the key essence of a toxic work environment.
Usually, in unhealthy work culture, people cannot communicate appropriately. Misinforming people, making critical mistakes, etc., will also become pretty prevalent in the office. A drastic lack of balance between work and life may also indicate toxicity in your working environment.
Nonetheless, this issue becomes even more critical when your company starts prioritizing business growth stocks more than employee satisfaction.
What Does A Positive And Flexible Work Culture Include?
Creating a positive and flexible work environment isn't all about learning how to write a business plan and execute it correctly. Besides, you must focus on your employees' mental well-being and create a sense of positivity through and through. Here are eight things that you can do to turn your toxic work culture into something more satisfying and appealing.
Tip – 1: Keep The Whole Office Space Clean And Comfortable 
An area, which looks comfortable, attractive, and pleasant, will make you feel better almost instantly. And, it works in a similar way for an office or a house. Here are a few things that you can do to make your organizational space look clearer –
Try incorporating natural lighting in your organization
Clear away the broken equipment and available clutter
Use temperamental heating units or air conditioners
Mend flickering bulbs or lights
Maintain coloring uniformity when painting the office space
Add office toys to the desks of your employees. It will improve their productivity and will reduce the level of stress. Some of the most common office toys are puzzles, stress balls, smooth objects, anti-gravity building blocks .
In addition, adding some plants and ergonomic furniture here and there can also make your employees appreciate your efforts.
Tip – 2: Consider Everyone's Opinion
Almost everyone will have a plan of their own in your workplace. So, after you have pitched your own thoughts on something, don't forget to ask everyone else's opinion on it.
As a part of your company, all of your employees would love to make their voices heard too. So, by encouraging them to do so, you can make them feel comfortable and create a special employee-employer bond from within.
Tip – 3: Create A Recreational Area 
Working in a cubicle and doing the same mundane tasks every day can be pretty tiresome to some extent. So, if you can, try creating a recreational room for your employees. For instance, having an indoor gaming space can help everyone blow off some steam between their tasks.
Besides, playing games together can also boost cohesion and internal relationships between your team members.
Tip – 4: Go On A Lunch Date 
Going on a lunch with your employees at least once a week can positively impact your relationships. Eating together and conversing with each other can help you create a friendly environment between the teams. Your employees will also be grateful for such a grand gesture towards them.
Pro Tip: Going outdoors for your lunch date will be much more beneficial than eating together inside of your office.
Tip – 5: Allow Personalization Of Workstations 
Your employees will spend almost nine to ten hours in their small workstation. So, in our opinion, they deserve to decorate it as they please. For example, you can let them choose whatever chairs they want to use or change the mouse-keyboards as they please.
When we personalize our workspace, we feel a sense of pride through it. And, sometimes, such an expression can improve our efficiency and positively impact the outcomes.
Tip – 6: Use Collaborative Gesture While Talking 
The way you use your words when talking with your employees can significantly affect them. So, while talking to someone, you can try using phrases like "let us try something different" or "we'll make this happen."
It will make you convey a more personal touch and make your employees feel like you'll stay beside them, no matter what happens.
Read Also:
Tip – 7: Limit Meetings 
Although it may not seem like meetings are considered the ultimate productivity killer amongst the employees. And, for good reasons as well. According to a report, an average professional regularly attends almost 62 organizational consultations. And, 63% of them do not have an agenda!
So, instead of calling everyone in a meeting every once in a while, try communicating through email or a centralized whiteboard. This way, it will be much easier and quicker to let everyone know your thoughts without wasting anyone's precious time.
Read Also: World Tech24, Tech Mag News, World News Inn, Sb News Room, Finance Team, Emblem Wealth, Top Preference, Big Jar News, Plus Lifestyles & Proudly Updates.
Tip – 8: Do Not Overload Everyone With Works 
Talk to your employees personally and be realistic about how much work they can handle regularly. Giving someone an excessive workload can lead to both mental and physical burnout. So, their overall productivity and work quality will go downhill pretty quickly.
As a rule of thumb, try to ensure that no one works more than 50 hours a week. However, if you do not have any other choice but to load everyone with work, make sure to appreciate them as well. Hiring new people can also benefit you, although it may cost you a little more.
Read Also:  Exclusive Rights, Voice of Action, lower My Legal Fees, Simply Law Zone, Circle Box Blog, Istana Green World. World Health Life, News Stoner, Techrab, News Profy,  True Health Tips, Worthy To Share.
Wrapping It All Up!
If you know how to start a business with no money, there's no need to worry about the work environment at all. That's because this type of venture usually includes blogging or freelancing where you're working alone.
However, if you are an owner of an industrial corporation, you have to consider your employees' mental health to some extent. Otherwise, your corporation's overall productivity will go down massively.
So, do you think our guide will help you out in any way? Or, do you want to add a strategy that you use for your own organization? Make sure to share your thoughts in the comment section below!
Hello! My name is Mr. Abbax khan. I am a content writer & full-time professional Web Designer and Developer specially WORDPRESS with vast experience. I started my graduation in 2016 and graduated in 2020. I'm a professional article and blog writer, has written dozens of content on different topics and worked with professionals all over the globe.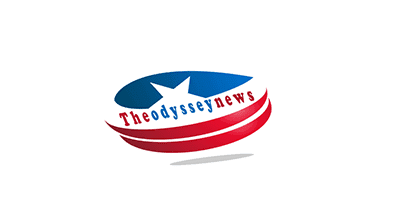 Will Canada's Barrick Gold Corporation Boost Business at Gwadar Port?
It could. But past experience underscores the importance of Pakistan and Barrick Gold being transparent on the terms of the deal they struck.
At its inception in 2007, Gwadar Port was expected to be a success. Its strategic location at the mouth of the Strait of Hormuz — an important waterway that opens into the ocean and through which over one-sixth of global oil production and one-third of the world's liquefied natural gas (LPG) passes — was expected to attract international shipping, and commerce and industry to the port.
However, these expectations have not materialized. While 15-17 million barrels of oil pass through the waters just off the Gwadar coast each day, the port itself has remained silent with very little activity.
There are several reasons for the lack of activity at Gwadar Port. Foremost among these is the political instability and the armed insurgency in Balochistan Province over the last two decades. But also, the current low capacity of cranes, docks, berths, storage and other infrastructure and facilities at the port is a major hindrance in making the port a successful "gateway" to China Pakistan Economic Corridor (CPEC).
However, through expansion of port facilities, construction of the free zone and the East Expressway in Gwadar, both Pakistan and China have been seeking to attract trade and deals with foreign companies. One such deal that is in sight is that with the Canadian Barrick Gold Corporation, one of the world's largest gold mining companies.
Barrick plans to mine gold in Balochistan from an areas which is around 1,000 kilometers from Karachi Port and 650 kilometers from Gwadar Port. At present Chinese companies, which are extracting minerals from northwest Balochistan, are trucking them all the way to the already busy Karachi Port.
As the Barrick team and the Gwadar Port Authority (GPA) discussed in their recent meeting, using Gwadar Port would reduce the distance, time and cost of transportation. Half of the distance between the gold reserves and Gwadar port is reachable through the M8 motorway. A new motorway will need to be constructed for the rest of the route.
Barrick's interest in investing billions of dollars in the gold mining project and Gwadar Port, and in using the latter to ship out the minerals appears to be an opportunity for Gwadar to tap into its long-anticipated economic potential.
But past experiences with international investors and mineral mining in Balochistan evoke much skepticism. This skepticism is not without basis.
Barrick plans to work on the Reko Diq Gold mines in Balochistan's Chaghi district, which borders Iran and Afghanistan (Pakistan's nuclear tests in 1998 were carried out in Chaghi).
The Pakistan government, the Balochistan provincial government, and the Barrick Gold Corporation have reached a preliminary agreement under which the corporation will invest $7 billion in the mining project and own 50 percent of the shares, while the balance 50 percent will be shared equally between the federal and Balochistan governments.
The Reqo Dik area reportedly contains the world's fifth largest gold deposits, in addition to several other minerals. Its mineral wealth and the high profits it promises have prompted international companies to take the risk of investing here despite the fragile political situation and multiple security threats they face here.
Their interest began as early as 1961 after the Geological Survey of Pakistan and the U.S. Geological Survey identified the region as being rich in minerals. More extensive studies in 1971 and 1974 confirmed the findings of previous surveys.
The two main areas that these surveys identified in Chaghi district were Saindak and Reko Dik. A Chinese company signed an agreement with Pakistan and began mining in Saindak in 2002. As for Reqo Dik, the Balochistan Development Authority and an Australian mining company BHP Minerals signed a deal in 1993 under which the Chaghi Hills Exploration Joint Venture was set up to explore the Reqo Dik area for minerals.
When BHP's feasibility study confirmed Reqo Dik as one of the world's largest undeveloped copper and gold deposits, it claimed 75 percent of the share in overall discoveries for the next 56 years. However, the company did not begin mining for several years.
Then in 2000,  deal to Tethyan Copper Company (TCC), a joint venture of Antofagasta of Chile and the Barrick Gold Corporation. Both these  to take complete charge of the project in 2006. Meanwhile, in 2010, media investigations publicized the terms of the deal, which angered Baloch nationalist activists and politicians as the terms were seen to allow "outsiders" to exploit and benefit from Balochistan's natural resources even as the people of the province struggled with extreme poverty.
Under pressure from the nationalists, the Balochistan government refused to convert the exploration permit to a mining license, thus ending the deal with TCC. In 2011, the TCC took the case to the Supreme Court of Pakistan which ruled in favor of the Balochistan government. TCC did not give up and took the case the same year to the World Bank under the International Centre for Settlement of Investment Disputes. In 2016, TCC won the case and Pakistan was liable to pay billions in damages for breach of agreement and refusal of a mining license to TCC.
To avoid paying the penalties, Pakistan engaged in out-of-court negotiations with TCC for several years. Finally, in early 2022, it announced a settlement on the case but through a new deal under which Antofagasta stepped back from reinvesting in or restarting any project relating to Reqo Dik. However, Barrick Gold Corporation is once again in the game.
As of now, Barrick plans to invest not only in mineral extraction but also in the Gwadar Port for shipping purposes and social sector development of the Gwadar area and larger Balochistan. The mining work is expected to start in 2027-28. Early investments are expected to create thousands of jobs in the region, especially in Chaghi and Gwadar. But whether local people will benefit remains to be seen.
Several studies, including a recent one by scholars at the China Maritime Studies Institute (CMSI) in the U.S. Naval War College, emphasize that mining and exporting Balochistan's mineral resources are a huge commercial opportunity for the region. These studies point out that a large number of shipments and quantities of exports especially of high-value resources can bring unprecedented profits to Pakistan and make Gwadar Port one of the key ports in the region.
But, the fact that Barrick took Pakistan to court earlier in cases that ran for over a decade and could have cost Islamabad billions of dollars does not bode well. It is a fact that Pakistan allowed Barrick back only to escape paying huge penalties.
Gwadar could indeed emerge as an important port. But first, Pakistani and Chinese authorities and now Barrick Corporation need to improve the port's access to water, power and other basic facilities. Importantly, Barrick, the federal and provincial government and the Gwadar Port Authority should make the details of the deal public so that people are aware of what is happening to their resources and the port, and where they fit in the big picture.
I am an experienced financial analyst & writer who is well known for his ability to foretell market trends as well.