How To Create A Productive Business Environment In The Office?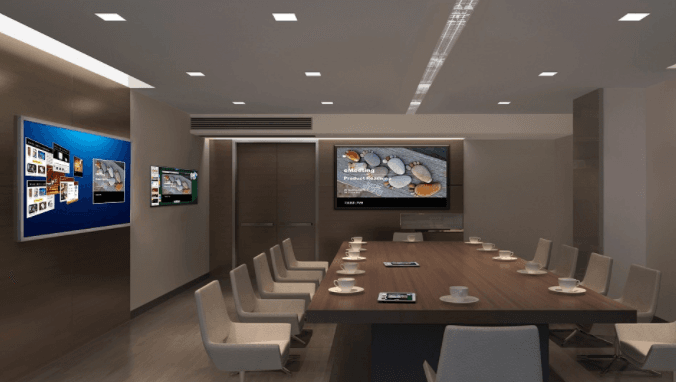 Introduction
The work environment of an office impacts an employee's efficiency, mood, performance, and mental health. According to a report, happy workers are almost 48% more likely to stay in the same organization for years to come. And, sometimes, they'll travel the extra mile for you – not because they need to, but because they want to!
Sounds like a desirable circumstance, doesn't it?
However, improving the environment of a company doesn't really happen by creating new marketing strategies or any other accidental means. Instead, it requires you, an employer, to create a flexible plan so that you can make things comfortable for everyone.
So, if you are interested in boosting your corporation's productivity through a calm and relaxed work environment, read on!
What Does A Toxic Work Environment Look Like? 
Before you start learning how to make things right, you will need to know where things are going wrong. So, let's begin our venture by understanding the key essence of a toxic work environment.
Usually, in unhealthy work culture, people cannot communicate appropriately. Misinforming people, making critical mistakes, etc., will also become pretty prevalent in the office. A drastic lack of balance between work and life may also indicate toxicity in your working environment.
Nonetheless, this issue becomes even more critical when your company starts prioritizing business growth stocks more than employee satisfaction.
What Does A Positive And Flexible Work Culture Include?
Creating a positive and flexible work environment isn't all about learning how to write a business plan and execute it correctly. Besides, you must focus on your employees' mental well-being and create a sense of positivity through and through. Here are eight things that you can do to turn your toxic work culture into something more satisfying and appealing.
Tip – 1: Keep The Whole Office Space Clean And Comfortable 
An area, which looks comfortable, attractive, and pleasant, will make you feel better almost instantly. And, it works in a similar way for an office or a house. Here are a few things that you can do to make your organizational space look clearer –
Try incorporating natural lighting in your organization
Clear away the broken equipment and available clutter
Use temperamental heating units or air conditioners
Mend flickering bulbs or lights
Maintain coloring uniformity when painting the office space
In addition, adding some plants and ergonomic furniture here and there can also make your employees appreciate your efforts.
Tip – 2: Consider Everyone's Opinion
Almost everyone will have a plan of their own in your workplace. So, after you have pitched your own thoughts on something, don't forget to ask everyone else's opinion on it.
As a part of your company, all of your employees would love to make their voices heard too. So, by encouraging them to do so, you can make them feel comfortable and create a special employee-employer bond from within.
Tip – 3: Create A Recreational Area 
Working in a cubicle and doing the same mundane tasks every day can be pretty tiresome to some extent. So, if you can, try creating a recreational room for your employees. For instance, having an indoor gaming space can help everyone blow off some steam between their tasks.
Besides, playing games together can also boost cohesion and internal relationships between your team members.
Tip – 4: Go On A Lunch Date 
Going on a lunch with your employees at least once a week can positively impact your relationships. Eating together and conversing with each other can help you create a friendly environment between the teams. Your employees will also be grateful for such a grand gesture towards them.
Pro Tip: Going outdoors for your lunch date will be much more beneficial than eating together inside of your office.
Tip – 5: Allow Personalization Of Workstations 
Your employees will spend almost nine to ten hours in their small workstation. So, in our opinion, they deserve to decorate it as they please. For example, you can let them choose whatever chairs they want to use or change the mouse-keyboards as they please.
When we personalize our workspace, we feel a sense of pride through it. And, sometimes, such an expression can improve our efficiency and positively impact the outcomes.
Tip – 6: Use Collaborative Gesture While Talking 
The way you use your words when talking with your employees can significantly affect them. So, while talking to someone, you can try using phrases like "let us try something different" or "we'll make this happen."
It will make you convey a more personal touch and make your employees feel like you'll stay beside them, no matter what happens.
Read Also:
Tip – 7: Limit Meetings 
Although it may not seem like meetings are considered the ultimate productivity killer amongst the employees. And, for good reasons as well. According to a report, an average professional regularly attends almost 62 organizational consultations. And, 63% of them do not have an agenda!
So, instead of calling everyone in a meeting every once in a while, try communicating through email or a centralized whiteboard. This way, it will be much easier and quicker to let everyone know your thoughts without wasting anyone's precious time.
Read Also: World Tech24, Tech Mag News, World News Inn, Sb News Room, Finance Team, Emblem Wealth, Top Preference, Big Jar News, Plus Lifestyles & Proudly Updates.
Tip – 8: Do Not Overload Everyone With Works 
Talk to your employees personally and be realistic about how much work they can handle regularly. Giving someone an excessive workload can lead to both mental and physical burnout. So, their overall productivity and work quality will go downhill pretty quickly.
As a rule of thumb, try to ensure that no one works more than 50 hours a week. However, if you do not have any other choice but to load everyone with work, make sure to appreciate them as well. Hiring new people can also benefit you, although it may cost you a little more.
Read Also:  Exclusive Rights, Voice of Action, lower My Legal Fees, Simply Law Zone, Circle Box Blog, Istana Green World. World Health Life, News Stoner, Techrab, News Profy,  True Health Tips, Worthy To Share.
Wrapping It All Up!
If you know how to start a business with no money, there's no need to worry about the work environment at all. That's because this type of venture usually includes blogging or freelancing where you're working alone.
However, if you are an owner of an industrial corporation, you have to consider your employees' mental health to some extent. Otherwise, your corporation's overall productivity will go down massively.
So, do you think our guide will help you out in any way? Or, do you want to add a strategy that you use for your own organization? Make sure to share your thoughts in the comment section below!
Hello! My name is Mr. Abbax khan. I am a content writer & full-time professional Web Designer and Developer specially WORDPRESS with vast experience. I started my graduation in 2016 and graduated in 2020. I'm a professional article and blog writer, has written dozens of content on different topics and worked with professionals all over the globe.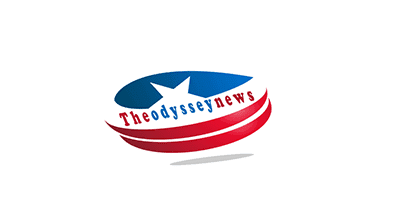 5 Ways Social Media Can Help Your Business Improve Profits!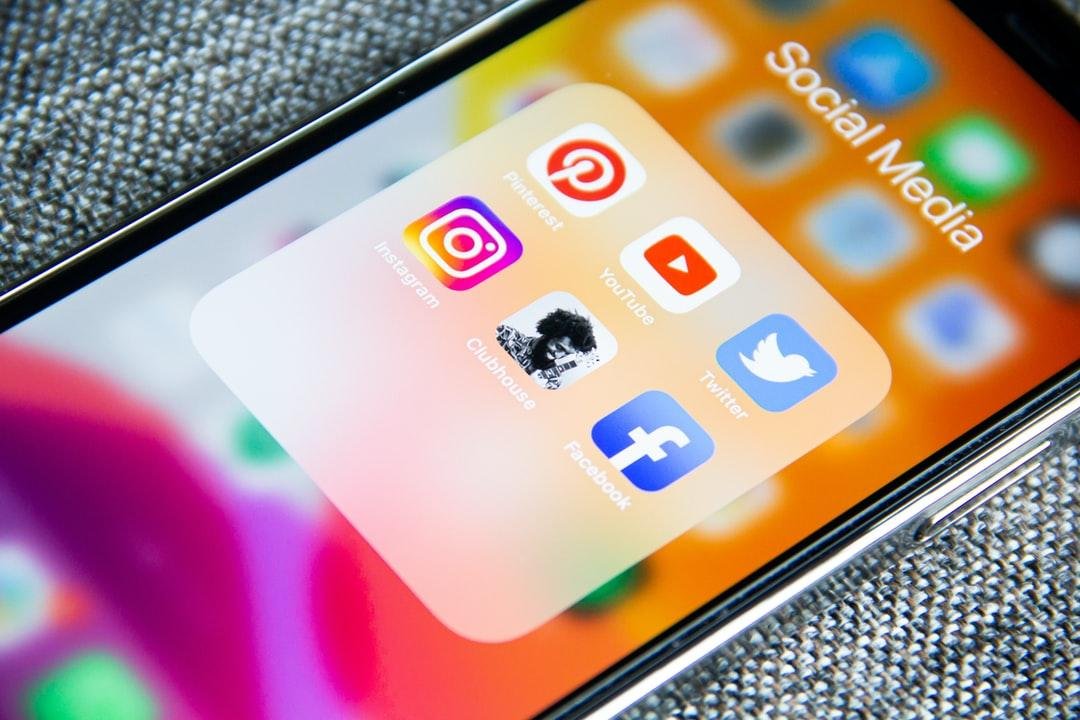 Social media has become a major part of many people's lives. People use social media for different reasons including keeping in touch with family and friends; it is also used to share ideas and news, and the platform can be used for marketing business and other interests. Social media is also very important for businesses since it provides visibility and helps to spread the word about your business. The following points are positive ways social media can help to boost your profits:
Share ideas and knowledge with others using social media!
Social media is a great platform that allows you to share various thoughts, proposals, options, evaluations, and other valuable information with people all over the world; this type of information is helpful for businesses since you can get opinions and ideas from different people, which leads to the ability to improve your own business. For example, if you are thinking about starting a new product or service, using social media platform is one of the best ways to learn valuable information about what people want; this is important because knowing what people want will impact whether or not you can sell your product or service.
Build your reputation with social media!
People always want the best businesses, and they go for businesses that have a trustworthy reputation; developing a good reputation is important for any business since it will influence how well the business does. You can build up your online reputation by using platforms such as Instagram, Facebook, and Twitter; you can also use online review sites to build your reputation. You can also build up your reputation which will help the business since people tend to trust people who have good reputations more than those who don't have a good one.
Use social media to drive traffic to your website!
When people search the term of your business they will be shown a certain number of results depending on what term was used and who is advertising; one way to make sure that you come up in many searches with less competition is to use social media. When you share posts related to your business, it gives it more visibility which makes it rank higher than your competition.
Use social media for advertising!
When you form an effective social media marketing strategy, it can help to increase your profit by delivering valuable information about the products or services of your business; you should use multiple platforms including e-mail marketing, videos, short blog posts, and pictures. This type of promotion helps to create brand awareness for your business which leads to higher conversion rates.
Integrate social media with your website!
Social media marketing is highly convenient because it can help to increase your traffic to your website; this is an effective way to generate more sales which can help to boost the profits of your business. This is important since you need all the traffic possible to expand your customer base and attract new customers; you can easily integrate social media marketing with your website by adding a call to action button. Presentail is an example of an e-commerce website that uses social media platforms to market its products.
Presentail is an online gift ordering and delivery platform catering to the Lebanese, both locally and abroad. It allows Lebanese expats to send gifts to their loved ones with ease.
Through social media, Presentail is able to present its services for customers to benefit from. A few examples are their Valentine's Day Gifts Lebanon services that allow expats to send Lebanon flowers and gifts, on these occasions and other ones as well. They've also boosted their presence through their elite flower delivery Beirut, flower delivery Jounieh, and flower delivery Tripoli services, along with other top cities in Lebanon.
These five ways show how important it is for businesses to use social media and how they can help to improve business profits!
The last step in improving the profits of your business is to follow these simple steps; this will help you to form a cohesive online presence and develop a strong social media marketing strategy. You can also use social media for advertising, which makes it possible to drive traffic to your website. You can also use social media to build your reputation which will allow people to trust your business more, and form a strong online presence. All of these are important things that you should take into consideration when considering how to improve the profits of your business!
Hello! My name is Mr. Abbax khan. I am a content writer & full-time professional Web Designer and Developer specially WORDPRESS with vast experience. I started my graduation in 2016 and graduated in 2020. I'm a professional article and blog writer, has written dozens of content on different topics and worked with professionals all over the globe.