How to conduct a virtual chautha ceremony?
Due to the unfortunate time of the Covid-19 pandemic, people restricting their travel, and the decrease in social gatherings, the ease of using virtual platforms such as Zoom or Skype has made it convenient for everyone to honour the death of their loved ones among other family members and friends. People are switching to online services for funerals, chautha and prayer meetings for everyone's safety.
A virtual funeral ceremony is a real-time stream that is broadcasted from a particular location and is shared among people who are part of the family or friends circle. These kinds of ceremonies can include a gathering to honour the deceased, bringing in a live spiritual or religious performance, or just simply acknowledging the event and paying respect. Most people try to create a similar experience as to what they would do in real-time gathering, to make sure that the ceremony is as authentic as possible.
Virtual ceremonies come with advantages that make it easier for anyone to plan them. 
Grieving families are relieved of the financial burden due to crematorium bookings bangalore and the follow-up reception.
It makes for an economical decision to go online as it saves up extra costs of venue and refreshments, saves time and travel finances, and allows people to be present from different parts of the world.
Due to the fear of the pandemic and the new regulations, it becomes difficult for the bereaved friends and family to gather at one physical location. A virtual ceremony provides an easy solution for everyone to come together and be a part of the experience.
Holding a virtual chautha ceremony is a new affair for everyone. Here are a few things to keep in mind while conducting one:
Make a practical guest list
To make sure the ceremony is conducted sensibly, it is necessary to know who all are going to be a part of the virtual ceremony. Keeping in mind that people cannot hug or show physical remorse, virtual ceremonies can be as emotional as real ceremonies since the presence of all the closed ones can create a sense of support. Additionally, to show respect and honour for the deceased in a way that everyone would show in real life, it is essential to set a dress code.
Funeral ceremonies are an imperative part of all cultures. A virtual funeral ceremony holds as much value as any real-life ceremony. Therefore, there is right or wrong in how much grief one can express virtually or what everyone is supposed to wear, but it is expected that people follow the same traditions as they would do it in reality.
Additionally, to show respect and honour for the deceased in a way that everyone would show in real life, it is essential to set a dress code.
Choose a location for the event
The first step is to decide whether the ceremony will be held at home or at an external venue. Based on that, the next step would be to figure out the arrangements and memorial props. It is not convenient for everyone to organise a live stream for a big group of people, especially those that are not tech-savvy. This is the next point to consider, whether a zoom call would be appropriate enough to host a gathering or if you will need professional assistance with the right kind of sound system and camera. Certain tools can be used to personalise the experience. Virtual platforms like Zoom can be accurate for an office meeting but they may not have all the functions that will help in creating an emotional experience.
Online Zoom can be accurate for a work from home meeting but they may not have all the functions that will help in creating an emotional experience.
Recruit someone to manage the flow of the memorial
Several in-home funeral services can be contacted for assistance. Virtual funeral ceremonies can be difficult to plan and these services make the experience seamless for everyone by offering their equipment and professionals. Since a person is overlooking the technical tasks and online streaming, the family members can focus on the funeral and the ceremony, rather than worrying about the technicalities. This way the experience of the ceremony and the emotions behind the screens are not disrupted by family members constantly trying to take charge of the events. Virtual ceremonies are gaining popularity and in the coming months, they will become a significant way of paying tribute. In a way, it allows families and friends to receive closure and heal together as a group as they are on one screen and have complete visibility of other people.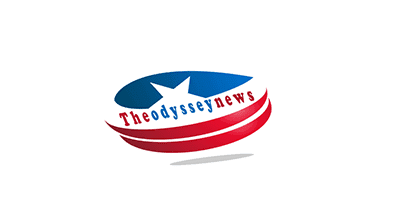 The Artist – Jim Dine, all you need to know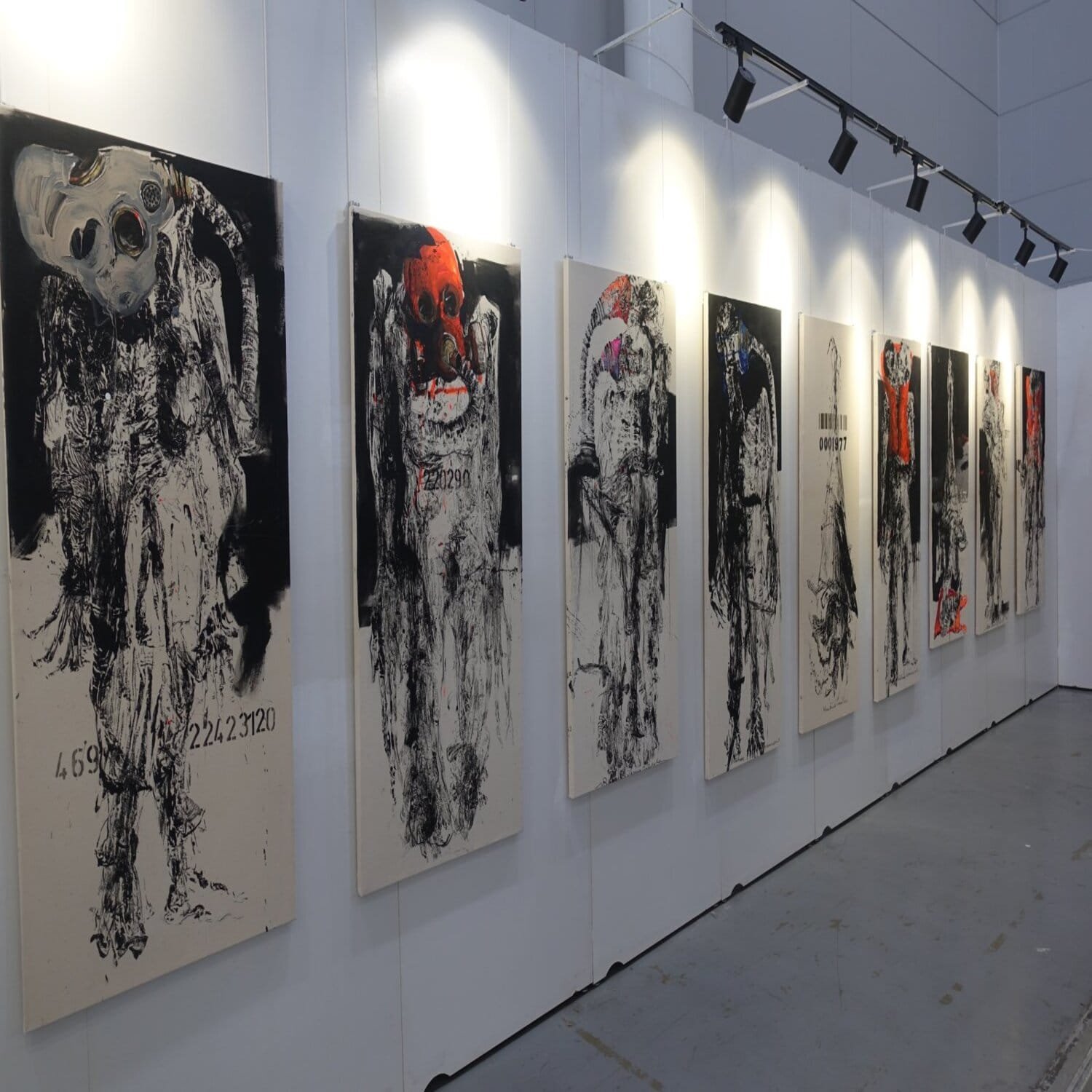 Jim Dine is one of the most popular American artists to live on this planet. He has worked in a wide range of mediums throughout the course of his career, including painting, performance, drawing, poetry, printing, book design, sculpture, photography, and more. His pictures of tools, large-scale nudes, self-portraits, and studies from nature and after antiquity are among the most beautiful and accomplished drawings of our time. His work has been included in several solo and group exhibitions and is held in the permanent collections of institutions all around the world.
Early days of Jim Dine
Dine emerged to prominence in the early 1960s, when his name became synonymous with pop art both domestically and internationally. His connection with pop's cool demeanor, on the other hand, was a shaky one. He consistently favored the emotive and handcrafted above the emotionless and mechanical images with which he had a personal connection. In 1966, the artist remarked, "Pop is preoccupied with exteriors." "I'm worried about the insides."
Jim Dine was born in Cincinnati, Ohio, in 1935. His mother died when he was twelve, and he moved to live with his maternal grandparents shortly after. Dine spent his childhood working in his grandfather's hardware business, where he learned to appreciate the beauty of hand tools. It's hardly unexpected, however, that they would subsequently become a motif for him. "They seemed right…like relatives…as if their last name was Dine," Dine says of his choice of tools as a subject.
In 1958, he moved to New York after graduation. He then teamed up with Allan Kaprow and Claes Oldenburg to produce a theatrical performance as an art intervention. The three of them pioneered "Happenings" in cooperation with musician John Cage. It was a frantic performance art that contrasted sharply with the sombre tone of the popular New York expressionists. The Smiling Worker was their debut production, which took place in 1959.
Dine graduated from Ohio University with a B.F.A. in 1957 and participated in the university's graduate programme the following year. However, in 1958, he relocated to New York, where he got acquainted with artists whose engagement in Happenings and art settings had a significant impact. In 1960, he received his first public recognition when he showed The House at the Judson and Reuben Galleries in lower Manhattan, together with Claes Oldenburg's The Street and four short Happenings.
Making his way into arts
In the early 1960s, Dine's popularity surged. In the early part of that decade, he mostly worked on paintings and mixed-media assemblages, although he never ceased sketching. Dine almost entirely resorted to sketching as he updated his creative objectives throughout the 1970s. Beginning with alterations suggested in tool drawings and collages in the early 1970s, the medium had a critical part in the metamorphosis, culminating in the drastic move to life drawing in 1974. Dine's repertoire of expression still includes sketching thirty years later.
Dine presents compelling stand-ins for himself and enigmatic metaphors for his art through a limited selection of subjects that continue to be reinvented in various guises—tools, hearts, trees, birds, among others—through a limited selection of subjects that continue to be reinvented in various guises. Since the last major exhibition of Dine's drawings, which took place over fifteen years ago, the medium has been an integral part of his creative process, embodying the essence of his artistic success in many ways.
Jim Dine's contributions to modern art
Jim Dine's contribution to modern art is his most well-known accomplishment. He is a poet and a pop artist from the United States. His contributions to the creation of Conceptual Art "Happenings" and Pop Art are two of his most important works. Dine is frequently assumed to be associated with the Neo-Dada movement.
Dine eventually gave up his musical career to devote his time and efforts to painting. He began to sketch, adding Pop sensibility from pictures and commercial products into his work. However, his position on the movement's allegiance remained unaltered. In 1962, he produced a large amount of artwork, which helped to elevate his status as an artist. His work was compared to that of Andy Warhol, Roy Lichtenstein, Robert Dowd, Phillip Heffernan, and others of his generation. Walter Hopps produced the important art show New Painting of Common Objects at the Norton Simon Museum, which included his work among these artists. That art exhibition was deemed historic since it was the first Pop Art exhibition in the United States.
During a period of socio-political turmoil in the country, those pop musicians pioneered an artistic movement that startled everyone. In reality, the modern art scene was radically transformed by the art movement. Dine began experimenting with the attaching of objects on canvass in the 1960s. Those items are recognized to be autobiographical in nature. On the canvass of His Job #1, genuine things such as paint brushes, cans, a piece of wood, and a screwdriver are shown. It is one of the most well-known examples of Pop Art.
Dine was unimpressed with his work, despite the fact that it garnered him financial success and critical praise. According to the occurrence, Robert Fraser's gallery in London showed his art, which was confiscated by the authorities in a search due to its obscenity, and Fraser was fined. Dine relocated to London after the event, and Fraser continued to promote his works.
In the 1970s, when he returned to America, he created a series of drawings. Later, his art was shown at The Pace Gallery. The Virginia Museum of Fine Arts also purchased six of the artworks. He was also a jury member for the VMFA's "The Next Juried Show." While on the road for an exhibition, Sarah. R. Lafferty created Jim Dine: Drawings 1973– 1987, a book based on his work. If you are a person who loves the paintings of Dine, you can think about spending your money to buy them.