How to choose a home security system?
The home security providers in Brooklyn NY provide a network of connected devices to ensure the safety of your home or premises from any unwanted intrusion. This is a general idea of the job of home security services.
The reality is that every household or property has its own set of unique demands and needs for a security system. To help you select the one suiting your needs, we have compiled a comprehensive step-by-step guide that will help you select a reliable security system for your home.
Without any further delay, let's get started. Follow these simple five steps.
1) Identify your exact underlying purpose for a security system
The first step towards selecting a security system is to ask questions. What sort of need do you want your security system to fulfill for you? There are multiple kinds of security systems that are generally available in the market, the top three are:
Home Automation,
Intruder Protection,
Environmental Monitoring.
Home automation security systems are the most technologically advanced and well-developed. They comprise multiple interconnected devices that operate through the internet. The homeowner can control these devices via their handheld device or voice commands. Cool, no?
The intruder protection systems keep your premises safe from intruders. They comprise sensor alarms and window films to detect unwanted trespassing on your surroundings. The alarms would go off as soon as an intrusion is detected on the property alerting the local law enforcement authorities.
2) Select a suitable set of components
There are multiple options available for home security packages for all kinds of homes. You can mix and match many options to come up with one that serves your needs. But before selecting the package, you need to identify the type of components you require for your home security system. Of course, you will not need all of them, or would you?
If you opt for a smart doorbell, it will help you verify the identity of individuals before you allow them to enter your premises. But you can connect these smart doorbells with sensors that can switch on the camera above your main door, notifying you if someone opens or rings your doorbell.
The doorbells are in fact a crucial component of all types of home security systems and are generally a part of almost all home security packages.
So, all in all, the few important components of any home security system should include a doorbell, motion sensors, cameras, intruder alarms, smart LED lights, and sensors on the windows. You may also want smoke alarms and fire detectors if you live in a conventional-style home.
3) Select a suitable monitoring system for your home
If you can afford to spare a few bucks, you can take advantage by connecting to the central monitoring system for your premises in case of any suspicious intrusion.
If the central system identifies strange activity on your property, they will set in motion a protocol for emergency assistance so that any danger can be averted. This is also known as professional monitoring.
But, you can always go for a do it yourself monitoring if you own a small-sized property or a house that does not hold any expensive items such as cash or jewelry.
This will also depend on the kind of job or business you do. If you are not that busy throughout the day and can spare time to keep a track of the activity on your grounds, you can select to get notifications on your phone whenever a motion sensor detects suspicious activity through the cameras installed on your main door.
4) Select a network that is operational
As already mentioned above, every home security system needs a set of interconnected devices to perform its job. It is imperative to select the right set of devices that operate over reliable networks so that your security systems do not give up on you easily especially during times of emergency.
Usually, there are two kinds of interconnected networks that are installed on a property:
The Wired Systems
The Wireless Systems
The wired network systems are usually considered to be more reliable and credible especially in areas where there is no access to the internet or the internet is unreliable. But, you need a landline connection to deliver data.
Hence, prior to installing the home security network, you need to invest in a special landline that operates over radiofrequency. This all requires the help of a professional or a registered company.
On the other hand, wireless networks are becoming famous day by day due to the accessibility of the internet. They require a Wi-Fi connection or a mobile data connection, and voila, the job is done.
You can order them as pre-assembled systems that will reach your house. They do not need a professional for its installation or set-up, you can easily do it on your own by reading the guide provided.
You will be asked to install a special app on your phone and configure it with the available devices.
5) The last step is to select a method for installation
There are two ways to install your security system, you can either do this by yourself or hire a professional and licensed company that can send trained experts.
Generally, a professional hand is considered more reliable especially on large-sized properties that require extensive home security networks. The drawback is that you will need to pay a handsome amount for the job. These are wired systems and need professional assistance for installation and monitoring both.
On the other hand, homeowners can install and configure DIY networks using their smartphones or handheld devices. You can use the guide or installation manual that comes with the system to configure the settings on your own.
The latter is usually the wireless systems that come pre-programmed and do not need any manual labor for installation. However, to be able to enjoy and reap off the benefits from all their functions, you need a stable and reliable internet connection.
I am a professional content writer and currently working for a software house. My primary topics are home improvement & real estate!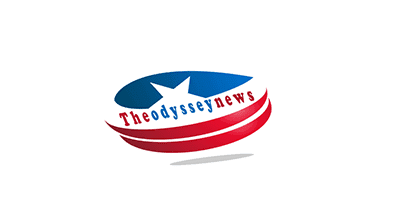 Are You Looking to Open a Bank Account in UAE
The United Arab Emirates (UAE) is a hub for international businesses, finance, and tourism. Opening a bank account in this country is a crucial step for both individuals and businesses looking to establish themselves in the UAE. Having a local bank account will not only simplify your financial transactions but also make you eligible for various financial services and benefits. In this article, we'll guide you through the process of opening a bank account in the UAE, with a special focus on the online platform Mayak.ae.
Step 1: Choose the Right Bank
The first step in opening a bank account in the UAE is to choose the right bank. There are numerous banks in the UAE, each offering different services and fees. You need to consider your financial needs and choose a bank that suits your requirements. For example, if you are a tourist visiting the UAE for a short period, you might want to choose a bank that offers a temporary account. On the other hand, if you are a business owner, you might want to opt for a business account with additional services and features.
Step 2: Gather Required Documents
Once you have chosen the right bank, the next step is to gather all the required documents. The list of documents varies from bank to bank, but typically you will need:
Passport and visa
Emirates ID
Proof of residency, such as a utility bill or rental agreement
Initial deposit (varies from bank to bank)
It's important to check with the bank you have chosen for their specific requirements, as they might ask for additional documents or information.
Step 3: Apply for an Account
Once you have gathered all the required documents, you can apply for an account. You can do this either by visiting the bank in person, or by using the online platform Mayak.ae. Mayak.ae is an online platform that allows you to open a bank account from the comfort of your own home, without having to visit the bank in person. The platform is easy to use and offers a wide range of banking services, including account opening, money transfers, bill payments and more.
Step 4: Complete the Application Process
Once you have applied for an account, the bank will process your application and verify the information you have provided. This process can take anywhere from a few days to a couple of weeks, depending on the bank. If the bank requires any additional information or clarification, they will get in touch with you.
Step 5: Activate Your Account
Once your account has been approved, the bank will provide you with the necessary details and instructions to activate it. This will typically involve visiting the bank in person to sign the necessary agreements and complete any remaining formalities. You will also receive your debit card, which you can use to access your account and make transactions.
Navigating the Steps for Relocation, Business Establishment, or Investment in the UAE
Moving to the United Arab Emirates (UAE) or starting a business or investing in the country can be a great opportunity. With its favorable business environment, strategic location, and attractive tax policies, the UAE has become a hub for international trade and investment.
Here are some of the key steps to consider when moving to the UAE or starting a business or investment in the country:
Choose the right visa: If you plan on moving to the UAE, you'll need to obtain a visa. The type of visa you need will depend on your purpose for being in the country, whether it's for work, study, or retirement.
Set up a business: If you plan on starting a business in the UAE, you'll need to choose the right legal structure and register your company with the relevant authorities. The most common business structures in the UAE are the limited liability company (LLC) and the free zone company.
Open a bank account: You'll need a local bank account to handle your financial transactions in the UAE. To open a bank account, you'll typically need to provide proof of identity, residency, and a minimum initial deposit.
Find a place to live: The next step is to find a place to live in the UAE. You can either rent or purchase a property, depending on your budget and preference.
Register for health insurance: Health insurance is mandatory in the UAE, and you'll need to register for it as soon as you arrive. You can choose from a range of health insurance plans, including those offered by private insurance companies and those provided by your employer.
Explore investment opportunities: The UAE offers a range of investment opportunities, including real estate, stocks, and bonds. You can consult with a financial advisor to determine the best investment strategy for your needs.
Conclusion
In conclusion, moving to the UAE or starting a business, or investing in the country can be a great opportunity, but it requires careful planning and preparation. By following the steps outlined above, you can ensure a smooth transition and set yourself up for success in this vibrant and dynamic country.
Opening a bank account in the UAE is an essential step for anyone looking to establish themselves in this country. Whether you are an individual or a business owner, having a local bank account will simplify your financial transactions and provide you with a range of financial services and benefits. The process of opening an account is straightforward, and using an online platform like Mayak.ae can make it even easier. Simply follow the steps outlined in this article, gather the required documents, and apply for an account, and you will be on your way to having a fully functioning bank account in the UAE.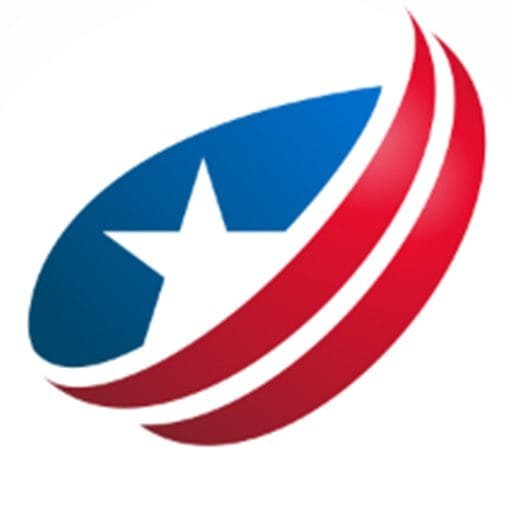 Odyssey has been the lead content writer and content marketer. He has vast experience in the field of writing. His SEO strategies help businesses to gain maximum traffic and success.
20 Businesses You Can Start on the Cheap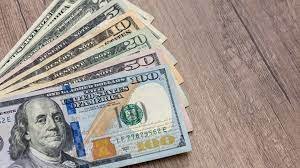 You don't need a ton of cash to get a business up and running. Opportunities abound to become a business owner with less than $500. Here's a look at 20 of them.
Whether you want to be your own boss or just to shore up some extra cash, there are several cheap businesses you can start with little in the way of money. Sure, you may not become the next Facebook or Apple overnight with just a business idea and $500 or less, but there are plenty of opportunities to launch a small business on the cheap.
"The tools and technology available today make it really easy to get a new business up and running quickly and affordably, even with as little as a few hundred dollars," Meghan Stabler, vice president of global product marketing at BigCommerce, told business.com. "It's important to remember that starting a business with little cash does not also mean you jump in recklessly – every  entrepreneur should take a measured approach to selling and invest the time upfront to understand their market and their consumer."
How to find a business to start
Business opportunities abound, even if you only have $500 or less, but before you make the leap, you have to ensure you have a sound business idea. That doesn't mean you need a 20-page business plan, but you should have a passion or interest in the enterprise you're starting. It's the reason so many people become business owners.
You should also do your research about the industry, the market, the potential for growth and the initial investment needed. If you plan to start an online business, Stabler said, you need to find a niche or need in the market and start there. If you try to ride a trend, you'll face a crowded market, and demand for the product could quickly fizzle. It's also important to understand the shopping habits of your customers and what makes them want your products or services over a rival. Finally, Stabler said to know your "four P's" – price, product, placement and promotion.
Now that you know the rules of engagement for taking a small business idea to the next level, here's a list of 20 businesses you can start with an initial investment of $500 or less.
20 businesses you can start with $500 or less
1. Online seller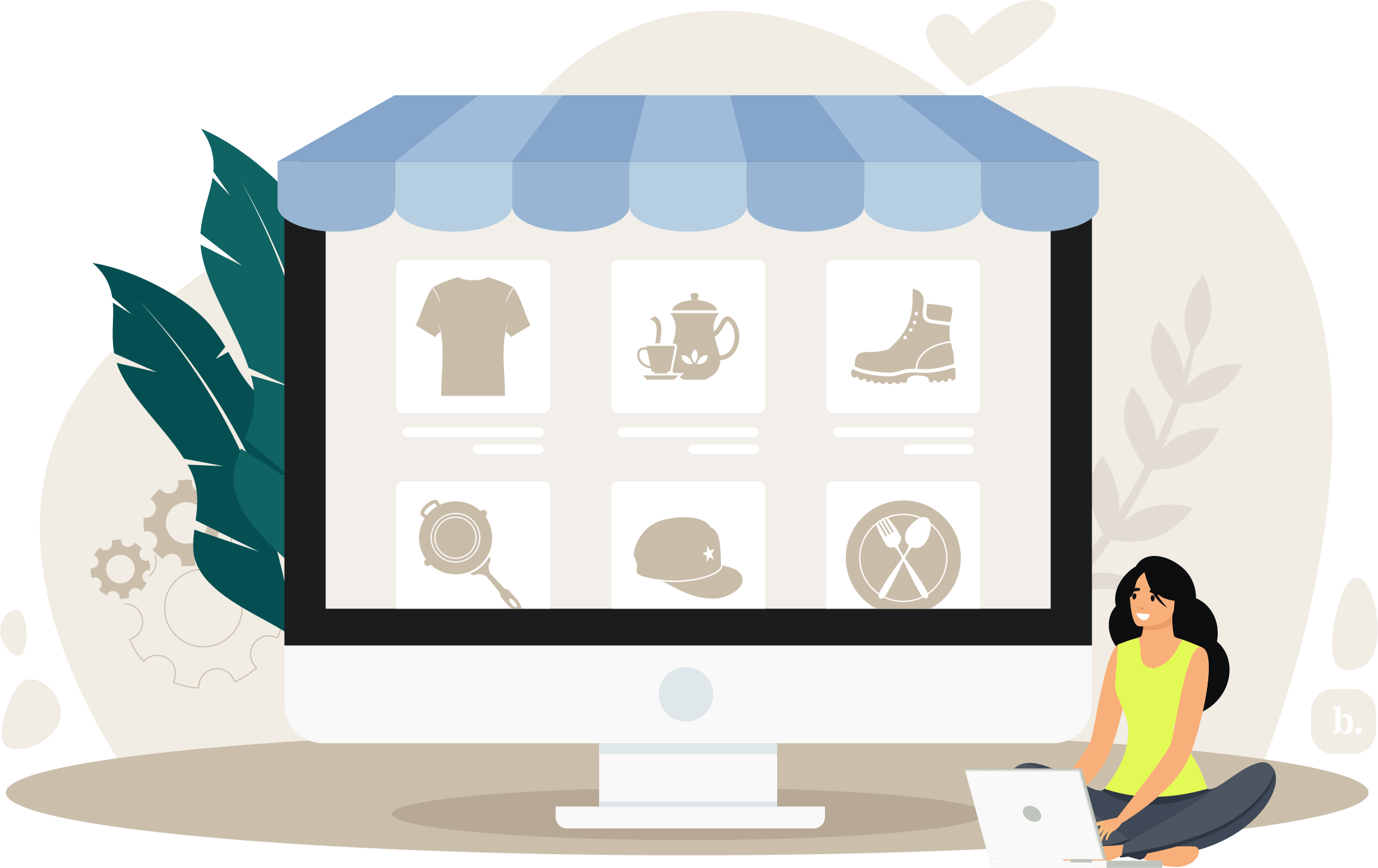 Whether you want to sell apparel, collectibles, or whatever, you can easily get up and running online on the cheap. Marketplaces like Amazon and eBay will let you sell your products for a cut of the sale, while e-commerce platforms charge you a low monthly fee to hawk products over the internet.
It doesn't take too much money to purchase your initial inventory. You can buy bulk items online or at a local discount store, or tap the inventory you have at home. The idea is to sell the products for more than you purchase them, taking into account any marketplace or e-commerce platform fees.
2. Virtual educator/trainer
One of the cheapest ways to start a business is to provide your own services if you have a talent or skill. Melissa Schneider, vice president of product marketing at GoDaddy, pointed to a chef in Nashville, Tennessee, who was laid off during the pandemic. He used his love and knowledge of cooking to start offering online cooking classes. The startup cost wasn't too much, amounting to a computer and internet connection.
"He was able to sell his service in a completely different way," Schneider said.
3. Dropshipper
Cash-strapped would-be business owners can start a dropshipping business. With this business model, you build a storefront or use an e-commerce platform, but you don't hold the inventory. The products are shipped directly from the manufacturer after a customer makes a purchase from your online store. To get a store up and running using this method, all you need to pay for is the domain subscription and the fees associated with using an e-commerce or dropshipping platform.
"The beauty of the dropshipping model is you don't have to actually manufacture any products to get started," Stabler said. "Rather, you partner with a manufacturer that makes your products and ships them directly to your customers, freeing you up to focus on the fun part: the marketing and customer experience."
4. Social media marketer
Social media has become a powerful tool to get the word out. If you are social media savvy, there are tons of businesses looking for your expertise to help them develop marketing strategies, set up and post on their social media accounts, and increase their number of followers and thus sales. Knowledge, not money, is the key to getting this low-cost business up and running.
5. Freelance writer or editor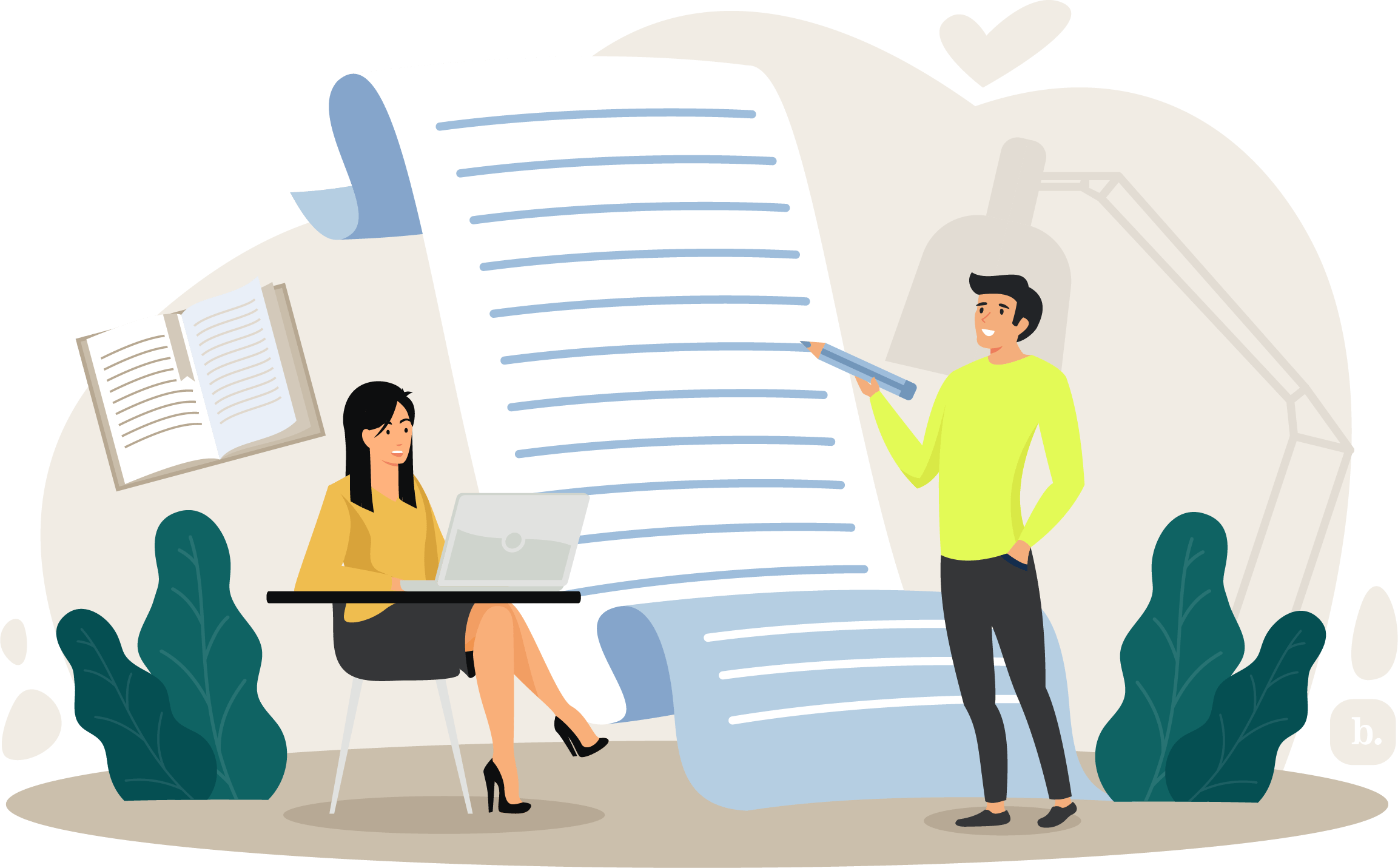 If you have a knack for editing and/or writing, you can turn your expertise into a small business. With the proliferation of online content and social media, there are tons of opportunities to get paid for writing and editing. It takes little money to get up and running, but you will have to prove your worth to clients.
6. Sales consultant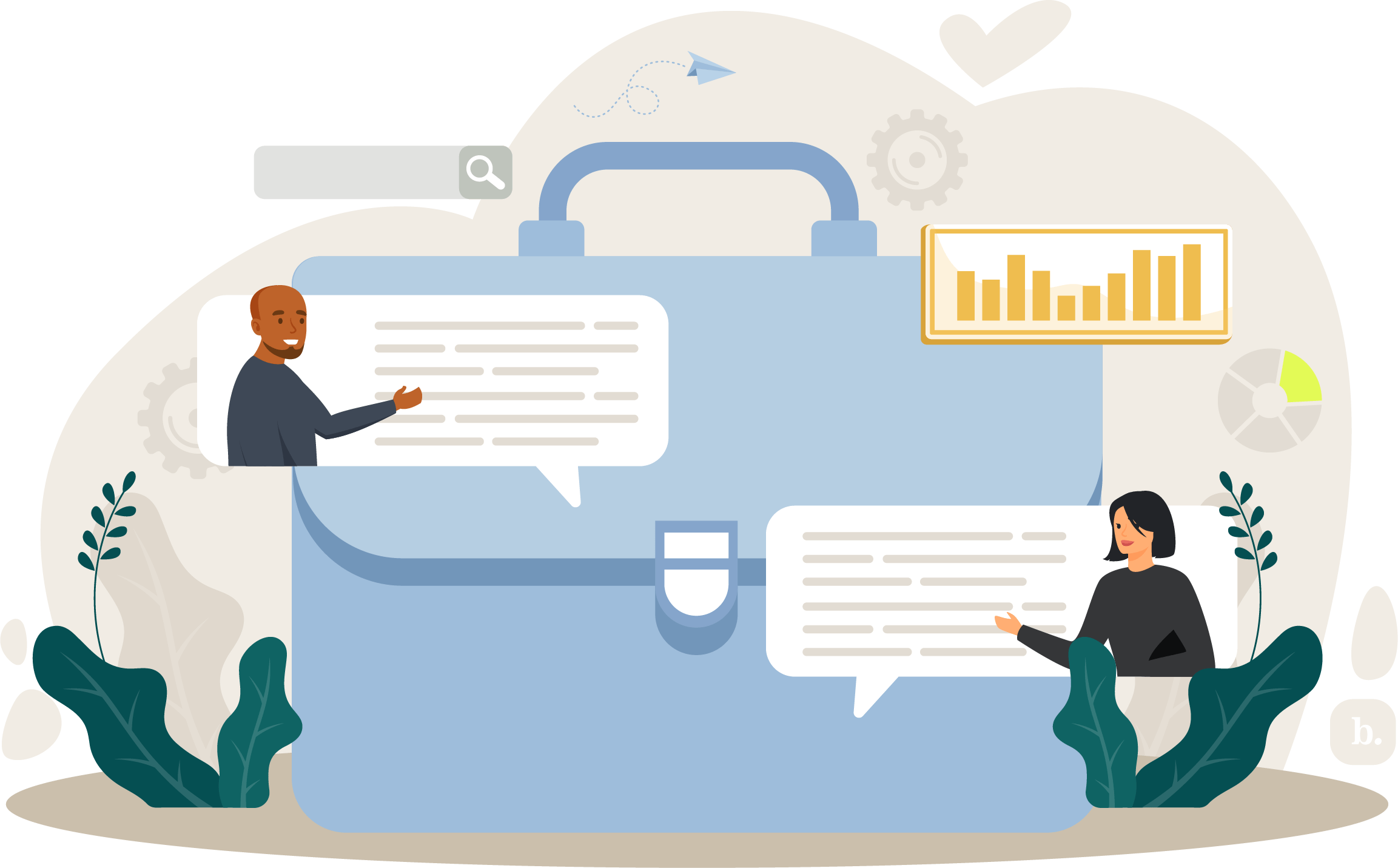 Whether you want to sell makeup or cookware, there are many low-cost businesses you can start by selling products for companies. Take the skincare company Rodan + Fields as an example: It costs just $45 to start selling the products. Avon charges you $5, while Beachbody costs $39.95 for the initial investment and then $15 a month.
7. DIY crafts and treats
If the pandemic taught us anything, it's that Americans are resourceful and innovative. Scores of people took advantage of the pandemic by starting businesses selling crafts, food and desserts, and other items that proved popular. The only costs were for materials. Facebook has been a successful place to market these products locally.
8. Lawn care
The equipment is the biggest outlay for starting a lawn care business, and if you start small, you'll only need a lawn mower and leaf blower. Depending on where you live, this might be a seasonal business, but one that can easily expand. Besides the equipment, all you need are flyers and a Facebook page.
9. Pool cleaning and maintenance
Another seasonal business that doesn't require high startup costs is a pool cleaning and maintenance service. You can start small and expand as your customer base grows.
10. Repair service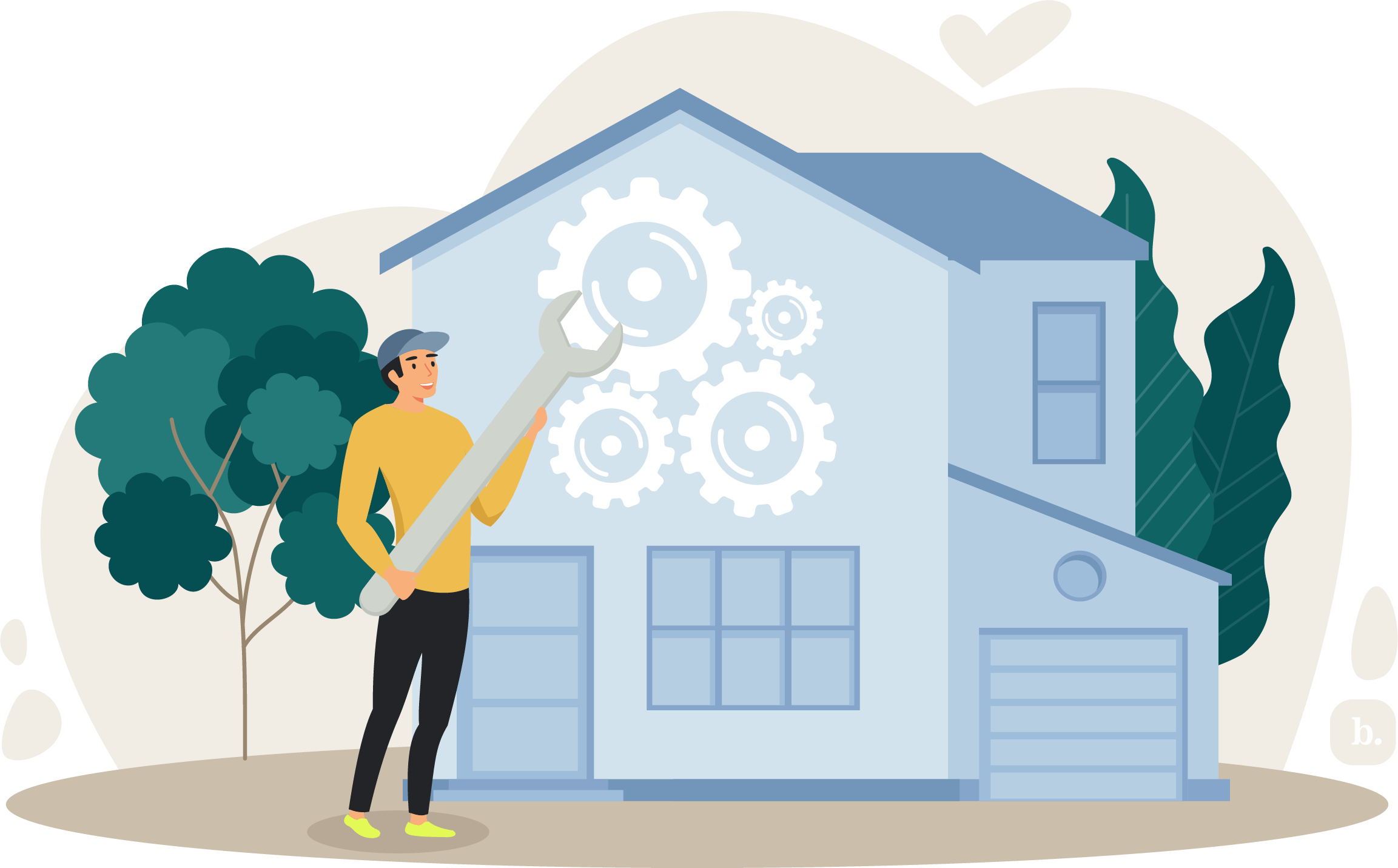 People are spending more time than ever in their homes and, as a result, are more focused on home improvement projects. If you have skills in this area, it's easy to become a repair person without a lot of capital.
11. Pet sitter/walker
This business costs nothing more than the costs associated with marketing – and you need to have a lot of patience and a love of pets. It's another one of those enterprises that can easily expand with little overhead.
12. Virtual assistant
Business owners need help with everyday tasks, from organizing the books to responding to customer emails. As a virtual assistant, you'll perform all these tasks from the comfort of your home, and you can take on multiple clients. All it takes is a computer and internet connection to start a virtual assistant business.
13. Delivery/errand runner
In the same vein as a dog-walking service, a delivery- or errand-running business doesn't require a lot of upfront cash. You'll just need to print out some flyers, get business cards, and promote your service on social media and other online channels. Demand for errand runners has risen during the pandemic. With people sheltering in place, many of them are hiring others to venture out and run their errands for them.
14. Tutor
Are you a math expert? Do you play an instrument, or have great computer skills? Then you can become a tutor, and all it costs is your knowledge. You can conduct tutoring sessions in person or virtually, charging by the hour or half-hour. Your level of experience and client base will determine how much you can charge for your services.
15. Consultant
Businesses need advice, but not all of them want to hire a full-time employee to get it. That is where consultants come in. Use your background and expertise to find the areas where you would bring the most value. That may be marketing, accounting, engineering, information technology or any other skill set you can find demand for.
If you provide good service at a reasonable cost, your reputation will grow, allowing you to expand your business. To get up and running, you'll need a website or social media presence and the ability to network.
16. Professional organizer
People looking to declutter often turn to a professional organizer for help. Customers pay around $80 to $140 an hour and more than $1,000 for an entire home. The overhead costs to become a professional organizer are very little at the onset: You just have to invest in training and education, create a website, and land your initial customers.
17. Translator
If you are fluent in another language, you can easily launch a translation service. There is demand from the medical, legal, publishing and small business communities for people who can translate information into English. A freelance translation business won't cost you anything in startup expenses and can easily expand as your customer base grows.
18. Mobile public notary
Certain documents require approval from a public notary, including wills, loan paperwork, power of attorney, property deeds and other court papers. A mobile public notary visits clients at their homes or places of business.
Depending on where you live, it can cost $50 to $150 a year to become a public notary. Some states require training courses in addition to those fees. Volume is the key to making money as a public notary: You can charge anywhere from 25 cents to $20 a document.
19. Laundry service
If you have a home washer or dryer or access to a laundromat, you could offer washing, drying, ironing, and pickup and delivery services to people in your community. Before you get started, figure out if you will use your own equipment or bring it to the laundromat. After that, the only costs are detergent and laundry bags or baskets.
20. Cleaning service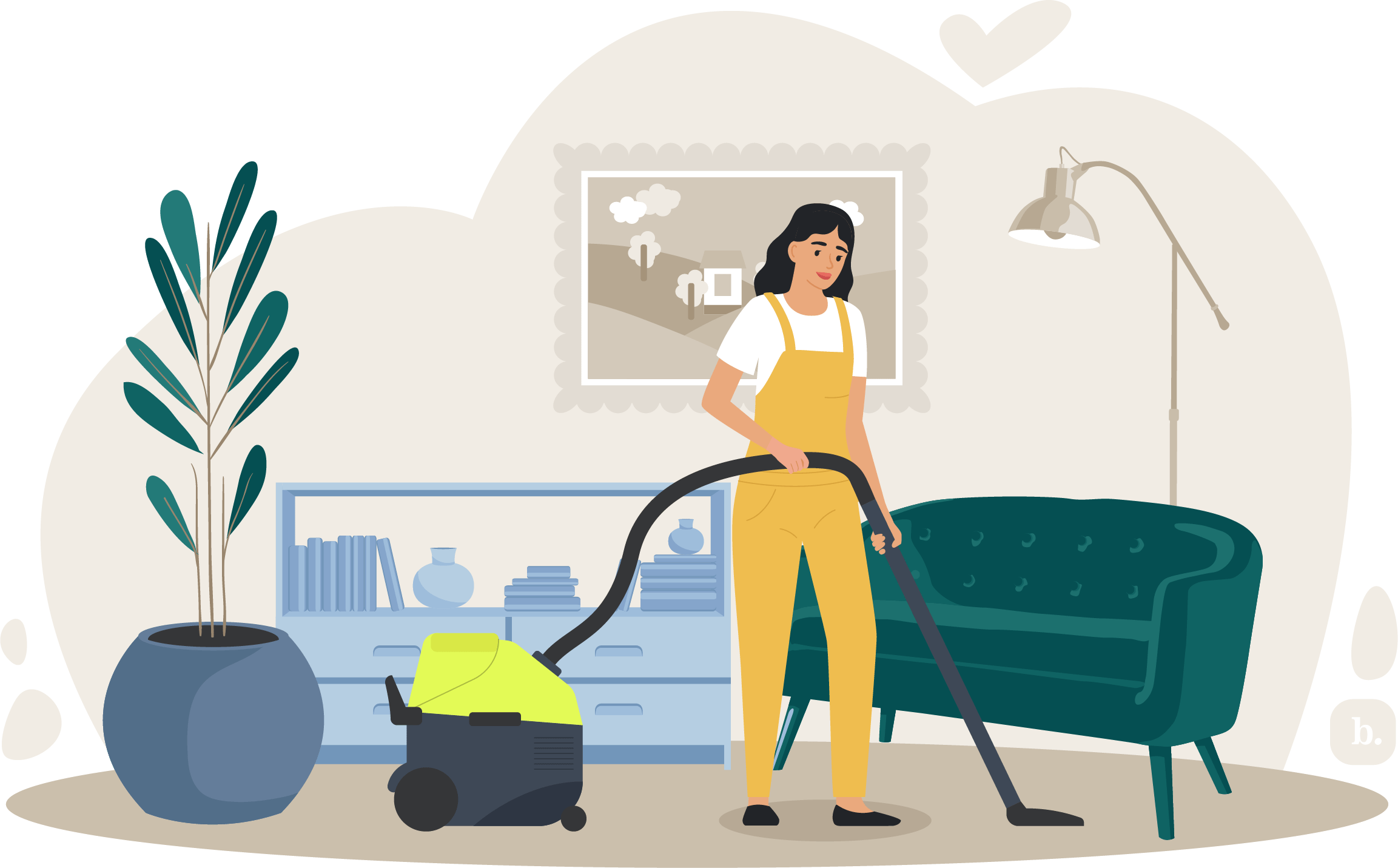 Americans are busy, and the last thing many of them want to do at the end of a week is clean their home or apartment. That is where a cleaning service comes in. According to FreshBooks, the average cost to clean a home is $90 to $150, depending on the size of the property. Launching a cleaning service won't break the bank; all you need is a good vacuum, cleaning supplies and a positive attitude.
I am an experienced financial analyst & writer who is well known for his ability to foretell market trends as well.
Borrow Car Title Loans To Pay For You Christmas Party This Year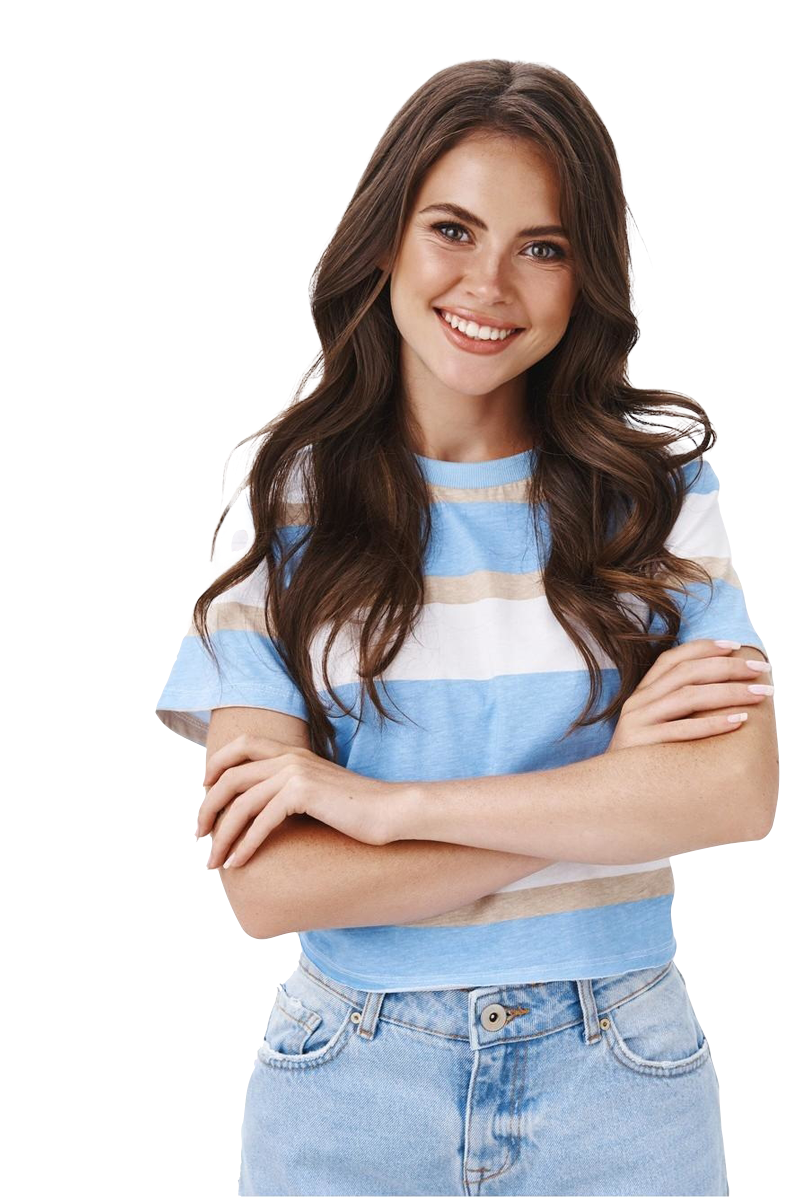 We often think of our Christmas season as a time when we reward ourselves with gifts and spend the rest of the year trying to repay those gifts. And while this is true, it's important to remember that Christmas doesn't have to be all about purchasing presents — you can always treat yourself by spending time with your family and friends. That is why you might want to get Car Title Loans to pay for your Christmas party this year.
Amazing Christmas Party Tips Using Car Title Loans That Will Save You A Fortune
If you are out of cash, there are ways that you can still have a great time without breaking the bank. You can enjoy an amazing holiday party without needing expensive gift-giving or extravagant decorations. The following tips will help you have a night of fun at an affordable price:
– Set a budget. That is important because you may end up spending much more than you planned if you spend on things that aren't necessary.
– Think about the food. It is the most expensive part of a party, and you must plan accordingly. Then, you can make sure you stay within your budget.
– Find a good venue. If you go to a location that is too nice or expensive, it will be difficult for you to stick to your budget when purchasing gifts and decorations. You want an area that is easy on the pocketbook while still suitable for hosting your Christmas party.
– Consider theme parties. You will find many affordable and fun themes, such as a beach party or even an island-themed Christmas party. Theme parties won't put you in the poor house.
Car Title Loans For All Your Christmas Plans
Christmas is one of the happiest times of the year, but it is expensive. Because of this, many people often go into debt during this time and may have to borrow money to pay for all the presents. They even spend more than they planned on decorations and food. Car Title Loans in Vancouver, BC, can help you with your Christmas expenses, allowing you to spend more money on your family without breaking the bank. Title loans can also help you pay back your other debts so that you don't have to worry about them while you enjoy the holidays.
Reasons Car Title Loans Vancouver is The Easiest Way To Pay Your Debts
1. You can go from borrowing to paying them back directly. 
If you are in a situation where you need to borrow money to help pay off another debt and you don't have the cash, title loans can be the answer. In a typical loan scenario, you must make monthly payments and pay back all of your debt over time.
2. They won't harm your credit score. 
Car Title Loans don't use your credit to get the money you need. Instead, they work by selling off the car or other property you have on hand. This way, your credit doesn't suffer any damage from this type of loan and can still be used when you are ready to purchase a new car later.
3. Even people with bad credit can get them. 
Getting a Car Title Loan is often very difficult if you have a poor credit score. However, title loans can be used by people who have recently filed for bankruptcy or suffer from poor credit ratings. They are also much easier to get than other types of loans, which makes them attractive to those who find themselves in difficult situations when it comes time to borrow money.
4. Low rates and fees. 
Because title loans don't use your credit score, there is no risk involved, and you won't have to pay any fees or be charged higher interest rates. That can make the Car Title Loan process much easier to swallow when you are in a tight financial situation, often making it a better option than other loans that can cost you much more money in the long run.
Conclusion:
Car title loans in Vancouver will give you a great party at an affordable price. You won't have to worry about spending too much on gift-giving and decorations, and you can even pay for your entire party with the loan if you need to. By getting title loans for your Christmas party, you will be able to enjoy the season without worrying about how you will pay for it all.