How to choose a home security system?
The home security providers in Brooklyn NY provide a network of connected devices to ensure the safety of your home or premises from any unwanted intrusion. This is a general idea of the job of home security services.
The reality is that every household or property has its own set of unique demands and needs for a security system. To help you select the one suiting your needs, we have compiled a comprehensive step-by-step guide that will help you select a reliable security system for your home.
Without any further delay, let's get started. Follow these simple five steps.
1) Identify your exact underlying purpose for a security system
The first step towards selecting a security system is to ask questions. What sort of need do you want your security system to fulfill for you? There are multiple kinds of security systems that are generally available in the market, the top three are:
Home Automation,
Intruder Protection,
Environmental Monitoring.
Home automation security systems are the most technologically advanced and well-developed. They comprise multiple interconnected devices that operate through the internet. The homeowner can control these devices via their handheld device or voice commands. Cool, no?
The intruder protection systems keep your premises safe from intruders. They comprise sensor alarms and window films to detect unwanted trespassing on your surroundings. The alarms would go off as soon as an intrusion is detected on the property alerting the local law enforcement authorities.
2) Select a suitable set of components
There are multiple options available for home security packages for all kinds of homes. You can mix and match many options to come up with one that serves your needs. But before selecting the package, you need to identify the type of components you require for your home security system. Of course, you will not need all of them, or would you?
If you opt for a smart doorbell, it will help you verify the identity of individuals before you allow them to enter your premises. But you can connect these smart doorbells with sensors that can switch on the camera above your main door, notifying you if someone opens or rings your doorbell.
The doorbells are in fact a crucial component of all types of home security systems and are generally a part of almost all home security packages.
So, all in all, the few important components of any home security system should include a doorbell, motion sensors, cameras, intruder alarms, smart LED lights, and sensors on the windows. You may also want smoke alarms and fire detectors if you live in a conventional-style home.
3) Select a suitable monitoring system for your home
If you can afford to spare a few bucks, you can take advantage by connecting to the central monitoring system for your premises in case of any suspicious intrusion.
If the central system identifies strange activity on your property, they will set in motion a protocol for emergency assistance so that any danger can be averted. This is also known as professional monitoring.
But, you can always go for a do it yourself monitoring if you own a small-sized property or a house that does not hold any expensive items such as cash or jewelry.
This will also depend on the kind of job or business you do. If you are not that busy throughout the day and can spare time to keep a track of the activity on your grounds, you can select to get notifications on your phone whenever a motion sensor detects suspicious activity through the cameras installed on your main door.
4) Select a network that is operational
As already mentioned above, every home security system needs a set of interconnected devices to perform its job. It is imperative to select the right set of devices that operate over reliable networks so that your security systems do not give up on you easily especially during times of emergency.
Usually, there are two kinds of interconnected networks that are installed on a property:
The Wired Systems
The Wireless Systems
The wired network systems are usually considered to be more reliable and credible especially in areas where there is no access to the internet or the internet is unreliable. But, you need a landline connection to deliver data.
Hence, prior to installing the home security network, you need to invest in a special landline that operates over radiofrequency. This all requires the help of a professional or a registered company.
On the other hand, wireless networks are becoming famous day by day due to the accessibility of the internet. They require a Wi-Fi connection or a mobile data connection, and voila, the job is done.
You can order them as pre-assembled systems that will reach your house. They do not need a professional for its installation or set-up, you can easily do it on your own by reading the guide provided.
You will be asked to install a special app on your phone and configure it with the available devices.
5) The last step is to select a method for installation
There are two ways to install your security system, you can either do this by yourself or hire a professional and licensed company that can send trained experts.
Generally, a professional hand is considered more reliable especially on large-sized properties that require extensive home security networks. The drawback is that you will need to pay a handsome amount for the job. These are wired systems and need professional assistance for installation and monitoring both.
On the other hand, homeowners can install and configure DIY networks using their smartphones or handheld devices. You can use the guide or installation manual that comes with the system to configure the settings on your own.
The latter is usually the wireless systems that come pre-programmed and do not need any manual labor for installation. However, to be able to enjoy and reap off the benefits from all their functions, you need a stable and reliable internet connection.
I am a professional content writer and currently working for a software house. My primary topics are home improvement & real estate!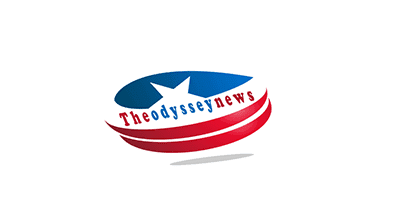 UK to pay half of business winter energy bills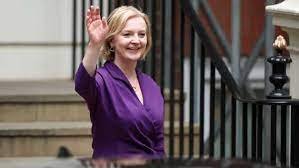 London: Britain on Wednesday launched a six-month plan starting in October to pay about half of energy bills for businesses, as Prime Minister Liz Truss seeks to stop companies going under as a result of rocketing prices.
The news precedes a mini-budget Friday when finance minister Kwasi Kwarteng is expected to unveil tax cuts to help a nation struggling with decades-high inflation.
Wholesale electricity and gas prices for businesses — except the energy sector — as well as charities, hospitals and schools will be capped at half the expected cost on the open market, the government said in a statement.
The announcement comes after Truss launched plans for a two-year household energy price freeze which also starts next month.
"We have stepped in to stop businesses collapsing, protect jobs and limit inflation," Kwarteng said Wednesday.
The chancellor of the exchequer will Friday set out the overall cost of both energy freeze schemes.
His budget will seek to boost economic growth amid forecasts that Britain will this year sink into recession on sky-high energy bills fuelled by the invasion of Ukraine by major oil and gas producer Russia.
The Confederation of British Industry (CBI) welcomed Wednesday´s announcement.
"The package will ease worries about otherwise viable businesses shutting-up shop," said Matthew Fell, chief policy director at the lobby group.
The CBI meanwhile urged a long-term energy solution to increase Britain´s supplies while ramping up efficiency measures to lower demand.
Truss took office on September 6, two days before the death of Queen Elizabeth II, after winning an election of Conservative party members on a tax-cutting platform.
She is committed to scrapping planned tax hikes on both company profits and salaries that predecessor Boris Johnson signed off upon.
Media reports suggest that the government will also scrap an EU limit on bankers´ bonuses following Brexit.
On the London stock market, homebuilders saw their shares rebound on speculation that Truss could cut tax levied on purchases of residential properties.
The tax-cutting plans like those proposed by Truss have come in for criticism from US President Joe Biden, who spoke out against the policy of "trickle-down economics" favoured by the Democrat´s Republican opponents.
The approach hinges on hopes that policies which immediately boost the wealthy will trickle down the economy to reach the less well-off.
"I am sick and tired of trickle-down economics. It has never worked," Biden had tweeted on Tuesday.
Speaking ahead of Biden´s tweet, Truss addressed this point.
"I don´t accept this argument that cutting taxes is somehow unfair," she told Sky News earlier this week.
"What we know is people on higher incomes generally pay more tax.
"So when you reduce taxes, there is often a disproportionate benefit because those people are paying more taxes in the first place," she added.
The two leaders meet Wednesday at the UN in New York.
A day later, the Bank of England is expected to once more ramp up its main interest rate in a bid to dampen sky-high inflation.
Economists warn that the UK´s cost-of-living measures will ravage public finances already reeling from pandemic expenditure.
Analysts from British bank Barclays estimate the cost of the government´s total spending could hit £235 billion ($267 billion).
While official data Wednesday showed British public borrowing improved in August, it is expected to surge as the government funds the planned tax cuts.
Public sector net borrowing, the state´s preferred measure of the deficit, hit £11.8 billion last month, the Office for National Statistics said.
That was down from £14.4 billion a year earlier but was far more than its pre-pandemic 2019 level of £5.3 billion.
I am an experienced financial analyst & writer who is well known for his ability to foretell market trends as well.