Do you really want to know how to call someone private? As if there could be any reason to make unknown calls. Thus, if you want to prank with your friend or to surprise that person whom you haven't talked to yet, Additionally, you can hide your number if you don't want to uncover your identity.
Hence, there are many firms and businesses that want to hide their identity and make private calls, even for security purposes. Though this method was simple in the past, it is now difficult to use due to the widespread use of caller ID, cable phones, landlines, and cell phones. But in the below section, we have discussed some of the hacks for your ease.
However, there are various methods to make unknown phone calls, whether through phone settings, other apps, or by asking a phone carrier to hide your number. So, go through the following section to learn the techniques before wasting time here.
How to Make a Private Call with Multiple Methods?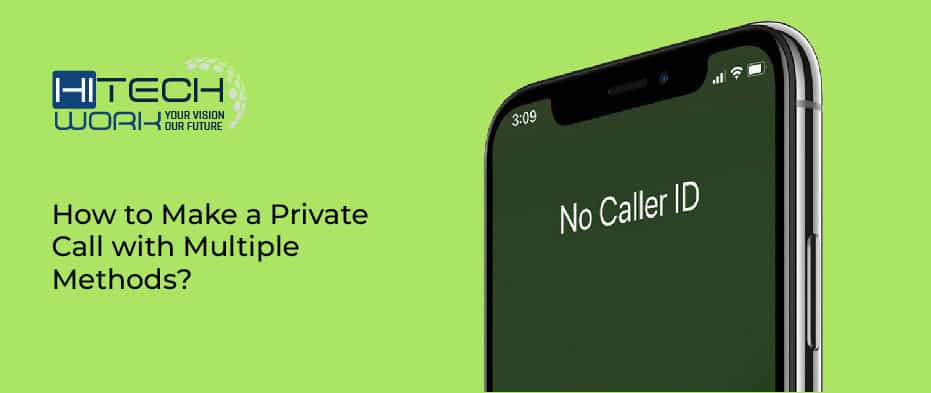 There are several ways to block your own number or show it as private, so that it will not appear on the other end while making calls. Whether you want to utilize this feature on a call basis or permanently, this technique will show you as an anonymous person. Thus, you can use this feature both on Android and iOS, but there is a slight difference in the settings for hiding a caller ID. So, to find the methods of hiding a number, move to the next section:
Method 1: Implementing a Blocking Code
You need to use a code to make your phone number private and also appear on the receiver's display. The method of using a blocking code works on any kind of phone, including Android or iPhone, and even landlines in the United States. The following are the steps to make your number private:
Initially, open your keypad and dial (*67) before the number you are trying to call. I think it is a great idea to try it with your friend.
This process hides your number, but it will show as private, unknown, N/A, or blocked. On the other hand, it will show up on caller ID.
For example, if the number is 333-4444, then you may dial it as *67333444. But you have to dial it whenever you want your number blocked.
Method 2: Hides your Phone Number on iOS & Android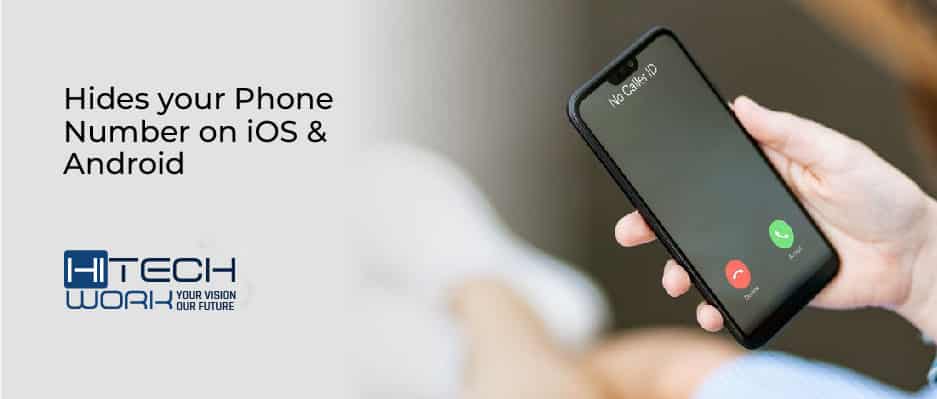 Every Smartphone has a feature to make your number private, which alters on the basis of the OS version. The only exemption is present for Verizon phones, which require your account rather than phone settings. You just need to adjust the settings on the phone, and your number will appear as private on each call. For that purpose, go to the next section to see the techniques for iPhone and Android:
·         Make iPhone Phone Number Private
The iPhone has a built-in feature to hide the number as it is described. Sometimes, it bothers you to write a code every time, so it is better to enable it permanently.
Firstly, navigate to the Settings and click on the
Secondly, tap on the Show My Caller ID.
Toggle the switch to show or hide your number.
·         How to Make a Phone Number Private on Android
Initially, open the Phone app, and then open the Menu.
Press on the Settings icon and then click on Call Settings.
Now, tap on Additional Settings and, afterward, Caller ID.
Opt for the Hide number option, and now the other caller ID cannot see your number when you make a call.
Note: After applying any method according to your mobile device. Like an Android, select the Show number or Network default option to disable this feature. Then, keep in mind that you can also apply the above methods to re-enable the feature of unhiding your number.
Method 3: Contact the Phone Carrier to Blocked your Number
Every device has a different process of blocking your phone number, and it is frustrating to block on a per-call basis. Especially if you are using another type of phone on which you want to block outgoing calls. Then it is better to ask your phone carrier to make your number private. All the leading carriers provide this feature, including Sprint, T-Mobile, Verizon, and AT & T. Through calls and websites, you can ask them for help.
Thus, you can enable this option by dialing (611) to the service provider. Usually, carrier providers don't charge a fee to make your number private. But if they do so, they will send you a bill automatically. Moreover, you can activate this feature permanently. After making your number private through carrier service, you don't need to use the (*67) code before making the call.
Once you have enabled the private number feature, you may also switch it. It means if you want to call your family, then enter (*82) before the number, and your number will display on your member's phone when you call him. This method will temporarily unblock your number.
Method 4: Using Block Code on a Landline to Call as Private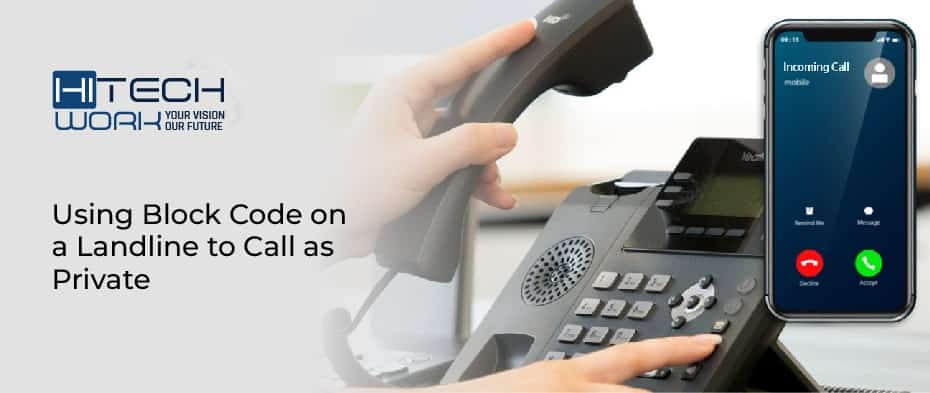 There is a bounty of helpful codes available, whether you are using a phone or landline, which assists you in managing your privacy. The following is a list of some standard star codes which you can use via dial keypad.
| | | |
| --- | --- | --- |
| Codes | Name | Description |
| *57 | Trace Call | Traces last receive incoming calls and are helpful for call warrants legal action. |
| *60 | Call Block | Calls from specific phone numbers when this feature is enabled. |
| *67 | Caller ID Block | Cover your phone number on the Caller ID system |
| *69 | Call Return | Redial the last number that you have called |
| *70 | Call Waiting | It places your call on waiting |
| *72 | Call Forwarding | Forward your call to other phone numbers |
| *72 | Anonymous Call Rejection | Block calls from private callers |
| *80 | Disable Call Block (*60) | – |
| *82 | Disable Caller ID Block (*67) | – |
| *87 | Disable Anonymous Call Rejection (*77) | – |
Method 5: Use the Burner App to Call as Private
If you are not eager to apply the above methods, then a burner app is quite reasonable to use. Because it allocates you a second number to use for your phone, but this app works on internet data to make calls. There are multiple burner apps that you can install for iOS or Android, but here we are describing three of them:
Burner is one of the well-known Android or iOS apps to use for good reasons. It comes with a 7-days trial, and then it charges $5 per line per month. Through this app, you don't need to bother to hide your number as it directly routes your calls to the secondary number.
Hushed is much cheaper than other apps but not free of charge. It provides the offer of $2 per week, on which you get 60 texts and 20 minutes for the call. Moreover, an unlimited package of $5 monthly is also available. But on the basic plan, Hushed allows calling to one another for free. Thus, you can withdraw the package at any time if you want to.
Another technique is to use Google Voice, which gives the user a new number to make calls, audio messages, or texts for free. Unlike the other choices, you don't have to pay a monthly fee with Google Voice. You just need to have an active Google account to get started.
Do you want to know if someone Blocks your Number?
You feel irritated that you have to call again and again, but another person is not receiving your call. It might be possible that he is busy somewhere, having a battery issue, or that his mobile is on silent or having network problems. But the most important thing is that he might block your number, whether on purpose or accidentally. Then you don't get any official message blocking your calls, but you can make a guess or find another way to contact him if it is essential.
Conclusion
It is worthwhile to keep your caller ID private to control your privacy so that no one can easily contact you. Additionally, you can also use this feature to prank your friends, as it will show your number anonymously. So, hopefully, the above techniques are pretty good for you to apply. Furthermore, let us know your thoughts in the comment box regarding the article.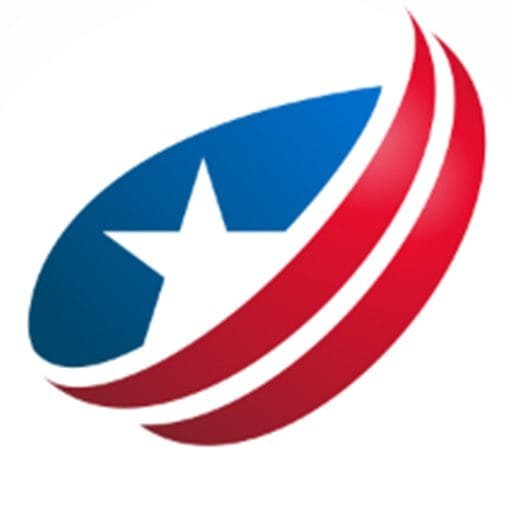 Odyssey has been the lead content writer and content marketer. He has vast experience in the field of writing. His SEO strategies help businesses to gain maximum traffic and success.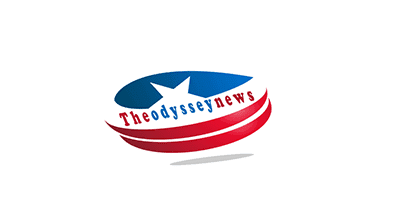 What is Enterprise Software?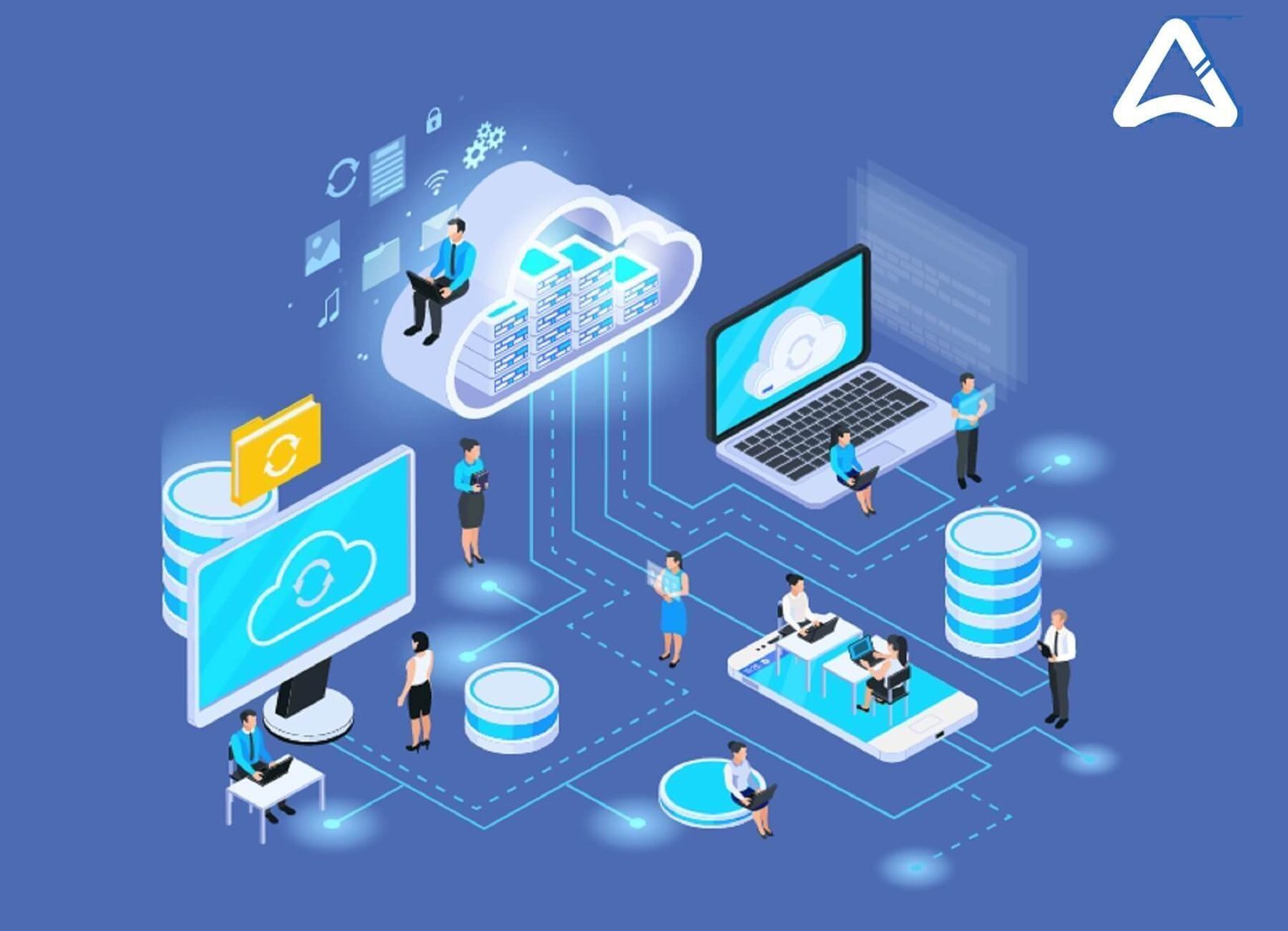 Enterprise software refers to a type of software designed specifically for large organizations and businesses, including corporations, government agencies, and non-profit organizations. This software is designed to manage complex and diverse business processes, and to streamline operations by providing tools for data management, project management, inventory management, financial management, customer relationship management, and other functions that are necessary for the smooth functioning of a large organization.
https://devs-hive.com/expertise/enterprise-software is often highly specialized and tailored to meet the specific needs of an organization. It can be developed in-house by an organization's own IT department, or it can be purchased from software vendors who specialize in developing enterprise software. In either case, the software is designed to integrate with existing IT systems and infrastructure, making it easier for organizations to adopt and implement.
One of the primary benefits of enterprise software is that it can improve the efficiency and productivity of an organization by automating many business processes. For example, an enterprise resource planning (ERP) system can help an organization manage its finances, inventory, and supply chain, while a customer relationship management (CRM) system can help an organization manage its customer interactions and relationships.
Enterprise software can also help organizations make better use of their data by providing tools for data analysis and reporting. This can help organizations make more informed decisions and improve their overall performance.
Another benefit of enterprise software is that it can help organizations stay competitive in their industry. By providing tools for process automation, data management, and customer relationship management, enterprise software can help organizations stay ahead of the curve and better serve their customers.
However, implementing enterprise software can be a complex and challenging process. It requires significant investment in terms of time, money, and resources, and it can be difficult to integrate new software with existing IT systems and infrastructure. Additionally, training employees to use the new software can be a time-consuming process, and there may be resistance to change among employees who are accustomed to using traditional methods.
Despite these challenges, the benefits of enterprise software often outweigh the costs. By providing tools for process automation, data management, and customer relationship management, enterprise software can help organizations improve their overall efficiency and productivity, stay competitive in their industry, and make better use of their data.
When selecting enterprise software, it is important for organizations to carefully evaluate their needs and consider the specific features and functionality of the software they are considering. They should also consider factors such as scalability, ease of use, and customer support when selecting a software vendor.
Some popular enterprise software solutions include SAP, Oracle, Microsoft Dynamics, Salesforce, and IBM. These software solutions offer a wide range of features and functionality, and they are designed to meet the specific needs of different types of organizations.
In conclusion, enterprise software plays a critical role in the functioning of large organizations and businesses. It provides tools for process automation, data management, and customer relationship management, helping organizations improve their overall efficiency and productivity, stay competitive in their industry, and make better use of their data. While implementing enterprise software can be a complex and challenging process, the benefits of using this software often outweigh the costs, making it a worthwhile investment for organizations looking to improve their operations and stay ahead of the curve in their industry.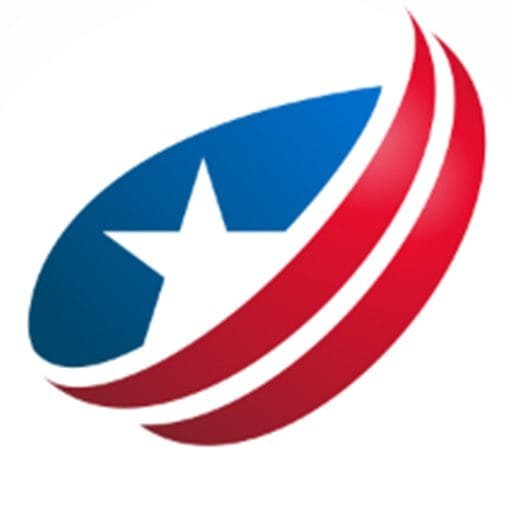 Odyssey has been the lead content writer and content marketer. He has vast experience in the field of writing. His SEO strategies help businesses to gain maximum traffic and success.
5 Top Recommended Attendance Management Software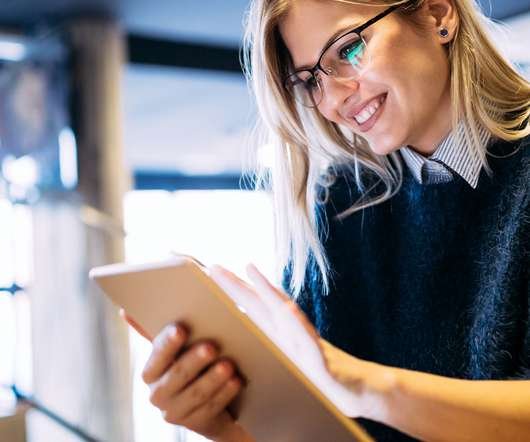 Introduction
To convert a million-dollar idea into reality, businesses need a vast workforce. However, managing and tracking such a large number of employees can be a tiring and daunting task for organizations. They have to keep regular tabs on employee check-ins, check-outs, and leave applications for calculating their accurate payroll. 
At this point, employee attendance tracking can be an effective solution to implement. One can escape the stress and hassle of manually monitoring employees with attendance tracking software. Web-based attendance tracking software will not only quicken the monitoring process but also eliminate human error. 
What Is An Attendance Management Software?
Attendance management is the process of tracking and recording the attendance and efficiency of employees regularly. There are various ways through which organizations can track employee attendance like manual recording, excel spreadsheets, biometric attendance devices, attendance management software, etc.
However, among all the ways available, attendance management software has emerged as one of the simplest and most effective solutions for empowering workplace efficiency. It automatically records attendance as soon as the employees turn on their system. They offer several additional features like shift scheduling and payroll calculation.
Features of a Good Attendance Management Software
There is a variety of attendance management software available in the market. However, not all are appropriate for all organizations. Hence, when searching for good attendance management software for a business, it is best to look out for the following features:
Usability: Employee attendance

tracking is a never-ending job. Therefore, one must ensure that the interface is clean, uncluttered and easy to navigate between different features.

Mobile Accessibility:

In today's hybrid work atmosphere, all employees are not office-based. Therefore, the software must include mobile apps or have mobile-friendly features.

Software Integration:

An efficient attendance tracking software should not be solely focused on tracking employee attendance. It should also contain other native integration features like payroll,

performance management

, task management, etc. 

Cost-friendly:

While the cheapest software can seem sufficient, it is always the case. Therefore, organizations should properly consider their budget before investing in employee management software. It can also opt for a free trial before committing to the software.
Top 5 Attendance Management Software
Here are the top 5 attendance management software currently available in the market. Their descriptions and noteworthy features are as follows:
1. monday.com
One of the reasons why monday.com is ranked among the top attendance management software is its feature of creating a custom tracking dashboard. This workforce operating system has plenty of customizable dashboards and templates for tracking attendance, monitoring working hours, managing projects, etc. 
Key Features: 
Data-rich dashboard-building tools

Manager notifications and reminders

Flexible views

Color-codded embedded forms

Integrated billing and invoice
2. BetterPlace Attend
This attendance-tracking software is ranked among the best in the market. With its intuitive interface and reliable performance, BetterPlace Attend serves as the most efficient substitute for manual and traditional employee attendance management. This software allows users to efficiently generate real-time reports, manage time-off requests, track employee overtime, and more.
Key Features:
Adaptive site-shifting

Fully configurable

Offline attendance mode

Easy-to-use interface

Data-driven
3. Connecteam
This attendance management software, with its built-in chat function, is the best for organizations that wish to communicate with team members easily and quickly. Apart from attendance tracking, this software also serves as a time clock app for scheduling appointments and tracking employee attendance as well as work hours. The best part is that it can be accessed from any type of mobile device.
Key Features:
One-touch clock in and out

Vacation and absence approval workflows

Visual flags to highlight issues

Shift and job scheduling

Employee chat feature

Digital forms and checklist
4. TimeCamp
With TimeCamp you can easily track unlimited users. This attendance management software is fully automatic software that integrates well with your current work systems. In short, organizations can easily keep a track of the work progress of their employees.
Key Features:
Leave Reporting

Overtime tracking

Payroll automation

Billing rates and Budgeting

Bulk editing feature

Graphical timesheet
5. Buddy Punch
Looking for employee attendance tracking software that manages time-off requests efficiently? If yes, then Buddy Punch is a perfect choice. This attendance management software can help you save a lot of time that you spend manually inputting, reviewing and approving employee attendance. 
Key Features: 
Flexible punch-in options

GPS and location-based tracking

Cloud-based access for remote employees

Customizable PTO time codes

Facial recognition
Conclusion
Attendance tracking is an essential aspect of all businesses. It not only assists an organization's employees with time management but also allows the employers to track employee attendance, identify behavioral trends, and know about employees' productivity. Hence, choosing the right attendance management software is a crucial decision.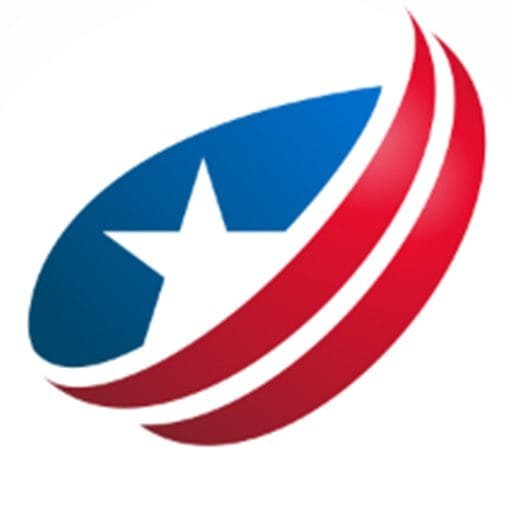 Odyssey has been the lead content writer and content marketer. He has vast experience in the field of writing. His SEO strategies help businesses to gain maximum traffic and success.
Is SEO Beneficial For Business?
SEO stands for Search Engine Optimization it helps businesses to grow online. The main objective of SEO is to enhance the quality and quantity of traffic to the website through onsite changes. Stuffing pages with relevant keywords are not suitable for the website ranking, but concentrating on site speed, mobile-friendliness, interactivity, and the content of web pages makes more benefits the business. The best services of SEO Brampton optimize websites visibility online. This means that more people can see the website online.
Many people have a question about why SEO is important for business, the answer is that SEO not only draws new customers' attention but also allows you to heighten the business's relationship with those clients because of the loyalty you have established with them.
How SEO Works
SEO optimizing a website's content, executing keyword research, and earning inbound links to improve that content's ranking and the website's visibility online. The better website on both ends, the better traffic you will get for the website. It also includes:
Keyword Analysis
Backlinking
Content Creation
SEO Impacts on Business
SEO increases organic website traffic. Enhance numbers of lead generation. Generate better online sales and also attracts more visitors to the website. SEO processes are the backbone of business websites. SEO can affect business in numerous ways:
Increase organic traffic
Enhance lead generation
Generate online sales
Attract more local traffic
Improve online visibility
Websterz Technologies is a growing marketing company. Our marketing experts can help you develop your company's platform by utilising our digital marketing services.