How the new coronavirus pandemic will change the future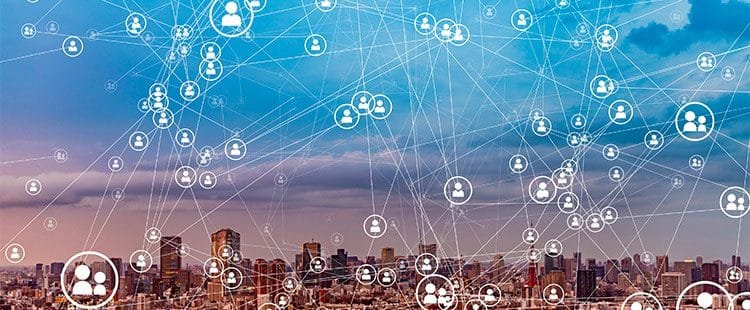 The pandemic caused by the new coronavirus infection has had a major impact on the travel and transportation industries. On the other hand, the digitization of society has come a long way and is changing our understanding of mobility.
Need to reconsider physical location and space. Let's think about how digital mobility will change our lives and our industries, and how we can use digital technology.
Acceleration of digitalization changes mobility
The new coronavirus pandemic has suddenly restricted the movement of people and goods, and the digitalization of society has made great progress. People can now connect online from home instead of being at risk of infection in the real world.
During the lockout period, non-social communication, non-streaming media entertainment and offline shopping are not available. At work, digital technology is used to extend the telecommuting of employees. The digital connection between employees, suppliers and customers allows us to respond to changes that were previously considered impossible.
This acceleration of digitization is changing our understanding of mobility. It is necessary to rethink traditional thinking about things, such as location and space in the physical world. Faced with this new reality, we must rethink how we work, shop and live in families, businesses and communities.
The impact of digital mobility is extensive. This not only means the expansion of virtual spaces, but it also changes the way we use physical places.
The integration of work and life and the power of digital reduces the demand for cars and transport, and the urban space they occupy has begun to be used as a space where work, life, shopping and entertainment intertwine. I will.
Although this change may initially pose a threat to traditional companies, the convergence of mobility and digital services will create more business opportunities than obstacles. In recent years, digital native companies do not need a production site and the services they provide have nothing to do with places like stores, which has overwhelmed traditional companies.
However, in the era of the new normal, the integration of digital space and urban space has created new opportunities for traditional companies. Traditional companies are competent in the market and can provide high value-added services to seamlessly deliver a wide range of digital services.
For example, in the new normal era, Fujitsu is strengthening its role as a DX (digital conversion) company. Fujitsu is not satisfied with the positions of the leading national IT service providers, and is rapidly transforming and focusing on supporting customers to connect their existing market with the digital field.
Sudden stagnation of liquidity
Soon after the outbreak of the new coronavirus infection, the travel and transportation industries were hit hard. In urban areas, the movement of people has been reduced by 80%, the use of airports is almost zero, and government support for the industry has become indispensable.
This situation will continue for several years and may not be restored in the future. Challenges facing the aviation industry include: increased costs caused by social distancing to avoid overcrowding; low travel demand; declining demand for long-term travel due to the priority of telecommuting; and the globalization of the supply chain.
As a result, major airlines and aircraft plan to cut their labor force by as much as one-third.
Fortunately, most countries provide government support programs to mitigate the crisis and avoid the worst. As time goes by, the tourism industry is expected to recover. With the digitization of lifestyles, the need for family travel and overseas travel will increase.
Business travel is also crucial, especially for establishing trust relationships with new business partners, while establishing a decentralized global supply chain requires managing multiple overseas locations. On the other hand, urban traffic is expected to change in a more complicated way than expected.
Digital mobility from car-centric to human-centric
During the shutdown, public transportation was initially empty, and then social distancing regulations were enacted to reduce usage in major cities by 60%. Instead of private cars, traffic in urban areas is concentrated on walking, biking, or delivering goods.
To avoid traffic congestion, bike lanes have been established on the road, but these measures will continue even if life returns to its original form. With the development of digitization in the future, it is necessary to consider how to incorporate new modes of travel into sustainable solutions.
One of the recent developments that has drawn attention is Paris's concept of "a city that can be reached in 15 minutes".
The goal is to create a city that can be reached by bicycle or on foot while working and shopping. In addition to Paris, our aim is to achieve a car-free living environment in London, Berlin and Brussels after Copenhagen, Barcelona, ​​Melbourne and Portland.
In the last century, under the premise of cars, the area was divided into suburban residences, shopping centers, industrial parks, etc. However, with the move to digital working methods, life in Barocerona was like a "superblock". Efforts will continue to create new cities that combine work and work.
The "Super Block" of Smart City-Barocerona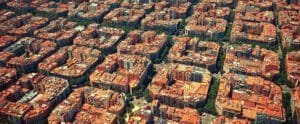 From a long-term perspective, we welcome the alleviation of traffic congestion and the improvement of the natural environment after COVID-19. The impact is extensive and direct.
Cars will cease to be the fastest means of transport that you cannot imagine, and MaaS (Mobility as a Service) in a broad sense will spread mainly in the fields of rail, cycling and walking. In view of the potential demand, Fujitsu partnered with Autonomic, a group company of the leading American automotive company Ford, to establish a connected car platform that connects millions of cars with services and objects within its activities. is.
The president of the Volkswagen Group refers to cars with online functions as "smart mobile phones", but in this new normal era, cars must be more integrated into new urban spaces.
Tokyo's urban space rebuilt by young digital natives
One of the reasons for the rapid expansion of digital mobility is the emergence of a younger generation accustomed to numbers. The life of using social media and online shopping, and the "gig economy" of finding short-term jobs through the Internet are no longer commonplace, and the behavior of young people in urban spaces has changed.
According to statistics from the Ministry of Land, Infrastructure, Transport and Tourism (MLIT 2017), the average number of young people aged 20 to 29 who went out every day in 1992 was 2.6, but by 2015 it had dropped to 1.8. They prefer to live in the city. The city center, because they only live near their homes, which prompted the construction of high-rise apartments.
Urban Transport: Digital Lifestyle
The use of cars has also decreased and the public transport infrastructure has been further improved. By simplifying the use of public transport, citizens can now walk or bike for almost 40% of their weekday outings. According to a 2018 survey by the Urban Land Institute, the share of private cars used in the city center has dropped to 12% of total trips, and many roads have bike lanes.
This change has also improved comfort for the elderly. According to statistics from the Ministry of Land, Infrastructure, Transport and Tourism (MLIT 2017), the average number of daily departures for people aged 70 to 79 years went from 1.8 to 2.3, which shows that they are more active than before.
In the age of the new normal, the digital lifestyle of the young will permeate the middle-aged and elderly who lead traditional lives. Value-added shopping and entertainment will be integrated into the business district, bringing vitality and pushing the urban space to a new stage.
New ways of working and working
Until now, digital technology has not really penetrated the workplace. Digital native companies are working hard to provide employees with a delightful place to combine life and work, and WeWork offers a co-working space in the city center.
However, for traditional businesses, digitization aims to reduce the lack of paper, space, office desks, and rental savings by moving offices from downtown to neighboring cities.
But now many employees begin to question. Should I go back to the boring office, go to work, sit in front of my boss, or do I need to have long face-to-face meetings to achieve the same digital goals? ..
In the next era of the new normal, companies will need to create an environment where they can freely hold meetings online or offline, and revise the traditional office environment so that employees can play an active role in the hybrid system.
Fujitsu announced that it will cut the office space in half, and other large companies have also announced that they will replace traditional offices with new coworking spaces and satellite offices.
These changes provide opportunities for diverse talents, including employees who support their parents at home and employees who live outside the office. Plus, you can expand your team globally without having to set overseas locations, issue visas, or obtain work permits.
Fujitsu: The "Three Pillars" of Work Life Transformation
Changes in working methods are wide and varied. Fujitsu offers a wide range of applications and services to support new working styles at all levels.
We offer everything from integrated Office365, secure remote office environments for Teams and Boxes and virtual workplaces to AI Zinrai and offshore solutions. Businesses can use these digital tools in their new ways of working to work seamlessly wherever employees work.
Reforming a new urban life in rural areas
In the ever-changing urban center, the work and lifestyle of the new normal era will soon be reorganized. On the other hand, cities are highly dependent on suburban ecosystems and rural supply chains, and must be linked to these traditional lifestyles.
By building cities in Europe, work and life were reduced to a confined space. With the accelerated development of digital mobility, citizens can rethink the car-based lifestyle and explore more community-focused personal roles and ways of interacting with the community. In the United States, cities are built on the premise of increased car use and travel times, and may be more affected by digital mobility.
An attractive city offering various MaaS services, walking or cycling for a healthy life, will soon become the standard of the future. In Asia, public transport systems are playing an increasingly important role in alleviating road congestion in large cities.
Traditionally, suburban commuter centers have been built to support efficient travel, with shopping malls and office buildings built nearby. In the future, it can be rebuilt as an attractive meeting place and it can become a new place that integrates work and life.
While these transformations have provided business opportunities for private companies, they have also posed great challenges for government agencies and local governments involved in urban planning and the businesses that support them.
The "Tomitake" supercomputer jointly developed by Fujitsu and RIKEN is a weapon for solving such problems. Tomitake, with the highest level of computing power in the world, will support the development of modeling and simulation of the "Society 5.0" championed by the Japanese government and will be able to demonstrate its powerful functions in better urban planning and future predictions.
In addition, the "digital annealing furnace" inspired by quantum computing supports the search for the shortest logistics routes in diverse and complex urban spaces, the selection of the best product mix and the minimization of costs. ・ We contribute to customers in the warehouse and retail industries.
With the popularity of digital services and telecommuting in the future, we will be able to move from the busy city center to the suburbs while connecting to cultural and educational services in the city center. Suburbs and local cities can become increasingly popular again.
The situation in rural and rural areas will also change. Even if local governments have financial restrictions, if e-commerce and telemedicine services are available online, they will be more attractive.
Although the existing social infrastructure, such as local hospitals, public auditoriums, and post offices, will be reduced, digital integrated services and infrastructure can be developed alongside the development of public transport.
Under these circumstances, it is necessary not to create a wall between urban areas where digitalization is progressing and rural areas where it is not.
Fujitsu will support the development of wide-area 5G services, including those outside the city center, and will connect all people and all things in real time with the mobility cloud architecture "Dracena.
" In the coming new normal era, it will be important to utilize technology to seamlessly integrate people's mobility and mobility. By connecting cities and suburbs and establishing regional centers with advanced social infrastructure functions, we will support digitally connected rural and rural areas.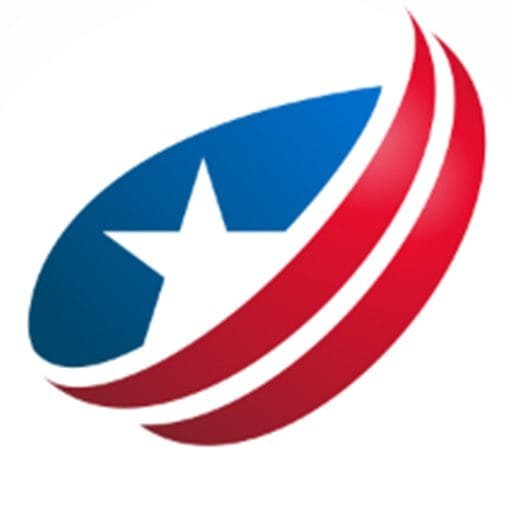 Odyssey has been the lead content writer and content marketer. He has vast experience in the field of writing. His SEO strategies help businesses to gain maximum traffic and success.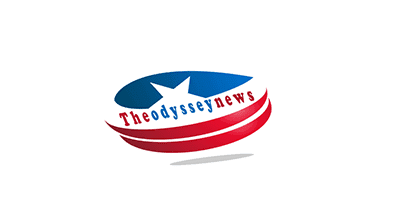 A Day Without Screens: Uncovering Me, Myself, & iPhone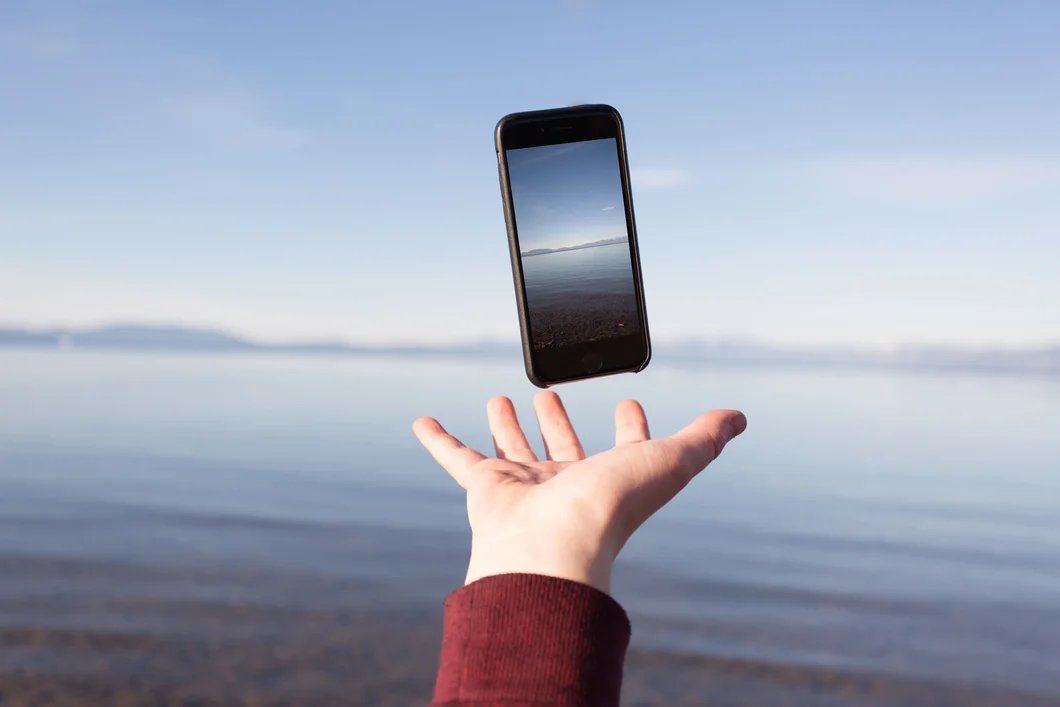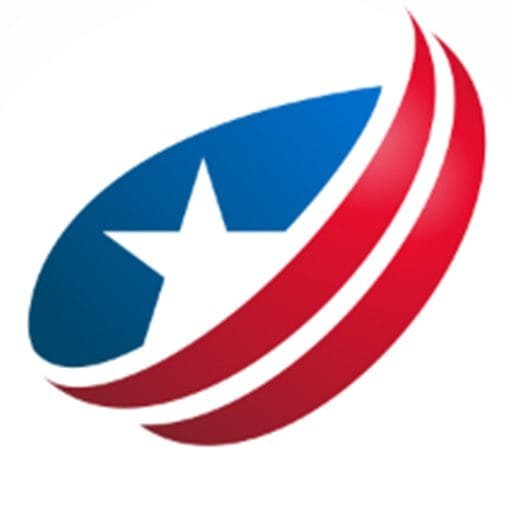 Odyssey has been the lead content writer and content marketer. He has vast experience in the field of writing. His SEO strategies help businesses to gain maximum traffic and success.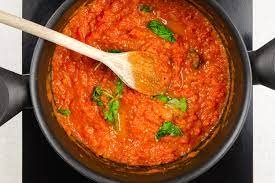 Ramen is a popular Japanese dish that consists of Chinese-style wheat noodles served in a flavorful broth, typically topped with various ingredients such as sliced pork, green onions, seaweed, eggs, and bamboo shoots.  It has become a beloved and iconic part of Japanese cuisine.
Ramen originated in China and was introduced to Japan in the late 19th century. Over time, it underwent significant modifications and adaptations to suit Japanese tastes, leading to the development of various regional styles and flavors. Today, ramen is enjoyed throughout Japan and has gained international popularity as well.
Each region in Japan has its own distinct style of ramen, characterized by differences in the broth, noodles, and toppings. Some of the most well-known ramen styles include:
1. Tokyo Ramen (Shoyu Ramen): This style features a soy sauce-based broth that is typically clear and light. The noodles are thin and firm, and the toppings may include chashu (sliced pork), menma (fermented bamboo shoots), and nori (seaweed).
2. Sapporo Ramen (Miso Ramen): Originating from the northern city of Sapporo, this style features a rich and hearty miso-based broth. The noodles are usually thick and curly, and the toppings often include butter, corn, and bean sprouts.
3. Hakata Ramen (Tonkotsu Ramen): Hailing from the southern city of Fukuoka, Hakata Ramen is known for its creamy and milky tonkotsu (pork bone) broth. The noodles are thin and firm, and the toppings commonly include sliced pork belly, green onions, and pickled ginger.
4. Kitakata Ramen: This style comes from the city of Kitakata and is characterized by its soy sauce-based broth that has a slightly sweet and salty flavor. The noodles are thick, flat, and curly, and the toppings often include chashu, menma, and green onions.
These are just a few examples, and there are many more regional variations of ramen across Japan. Ramen shops, known as ramen-ya, can be found throughout the country, ranging from small local establishments to large chains. People often line up to enjoy a steaming bowl of ramen, especially during colder months.
Ramen has also gained global popularity, and you can find ramen restaurants in many major cities around the world. It has become a culinary symbol of Japanese cuisine, loved for its comforting and delicious flavors.
I am an experienced financial analyst & writer who is well known for his ability to foretell market trends as well.
5 Things I Need You To Know About My ADHD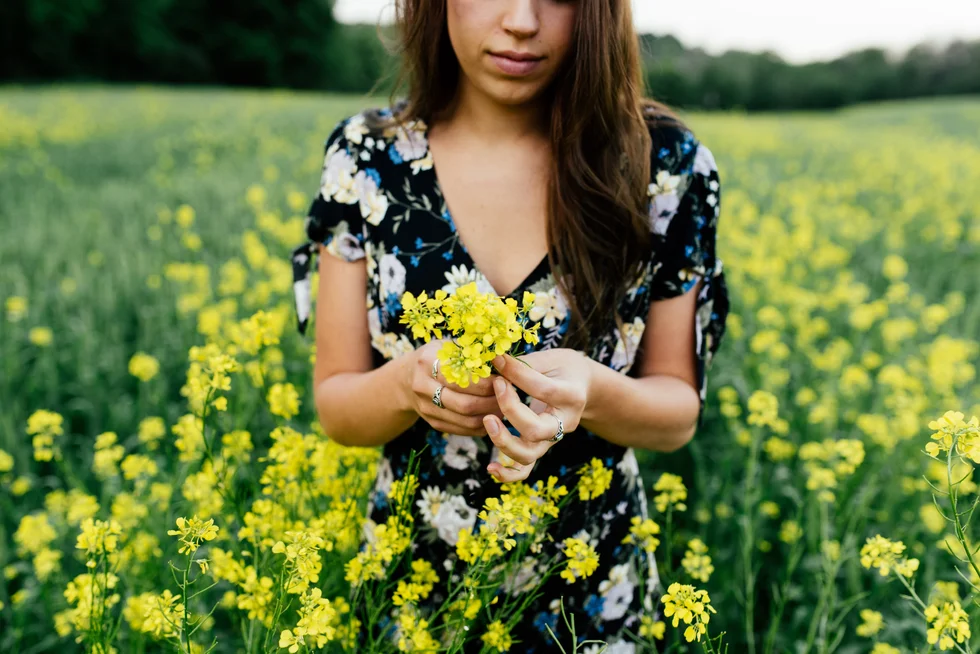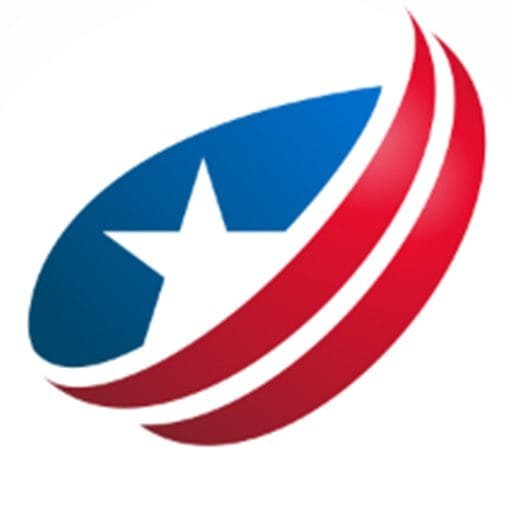 Odyssey has been the lead content writer and content marketer. He has vast experience in the field of writing. His SEO strategies help businesses to gain maximum traffic and success.