How Technology is Playing a Pivotal Role in Promoting Interactive Learning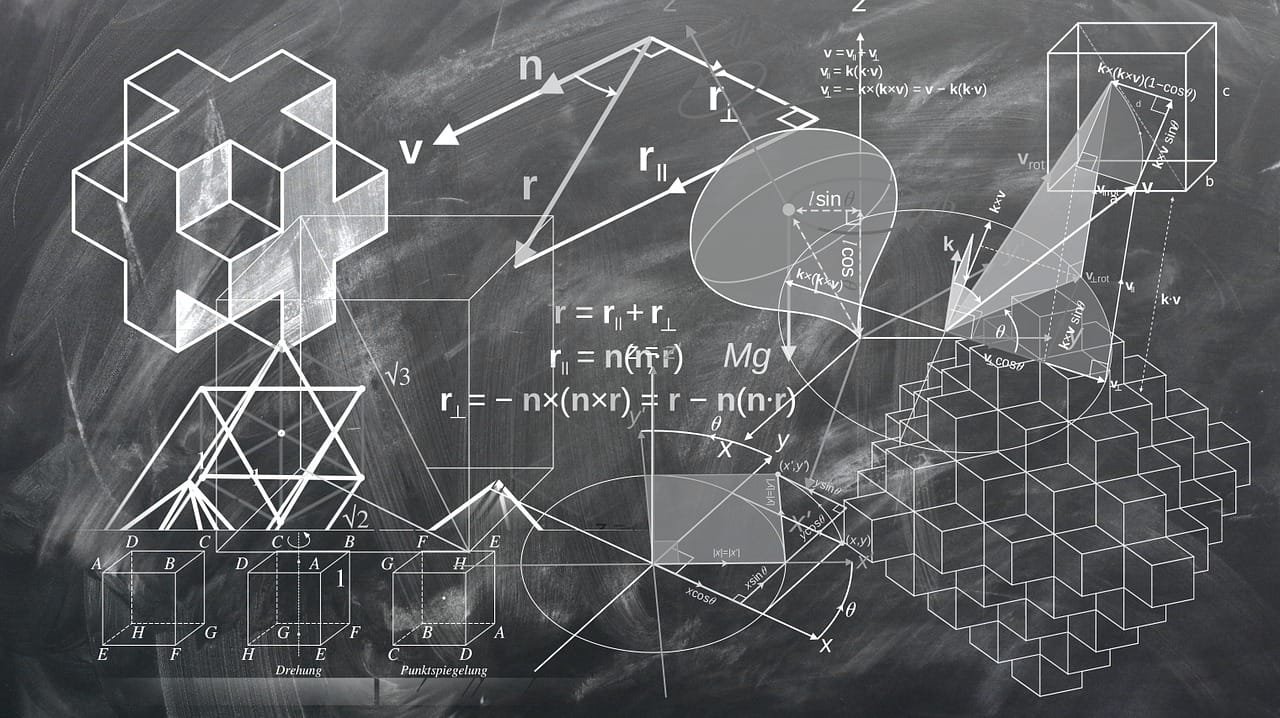 Recent years have seen a surge in the role of technology in promoting interactive learning. With the help of technology, K-12 educational institutions are leveraging the benefits of tech-driven learning and raising their bar. Having said that, let's look at how technology has significantly improved the education system and paved a path for interactive learning.
The Need for Interactive Learning
Interactive learning involves student-to-student collaboration, open-ended and flexible classrooms, freedom of choice, and agile course correction. With interactive learning, students stay goal-oriented and are prepared better to face the potential challenges. The use of videos and gaming tools in learning increases children's motivation and engagement level. That's not all. It improves their decision-making abilities, social awareness, self-awareness, and relationship-management skills. All this prepares them to face the cut-throat competition in the future and come out as balanced individuals. Digitisation has played a considerable role in interactive learning. Teachers do not have to follow the same, traditional and monotonous ways of teaching. Laptops and interactive boards have replaced the blackboards. Although digitisation might mean significant investment initially, it is a one-time investment that makes learning easy and practical.
How is Technology Promoting Interactive Learning?
Increased Student Engagement
Teachers have always found it challenging to engage students, thanks to the traditional ways of teaching and the old curriculum that's still being followed in many schools. Utilising technology can be of great help. It reduces repetitive learning, as teachers can introduce students to new projects, topics, and techniques. This creates an engaging environment in the class. Teachers can use tech to plan lessons so that students do not find them boring. They can add videos, documentaries, graphs, and more to ensure this is a two-way learning process where students engage, ask question, and stay curious.
Self-paced Learning
When it comes to a student's progress, a traditional classroom might not be suited to everyone. Not all students might be interested in learning from one source of information. This is where interactive learning comes into the picture. Students can refer to videos, quizzes, and other learning aids to understand the concepts. With
digital learning solutions
readily available, students can go back to the topic anytime they want and get their doubts cleared. Some digital learning platforms have messaging features, which enable students to interact with their teacher one-on-one.
Better Student Participation
Unlike traditional teaching, which is one-way communication, learning with technology increases the participation level of students. Teachers can make changes in the lessons to make students actively participate in the learning and discussion part. They can also make separate groups of students and take the route of individualised learning.
Collaborative Effort With No Geographical Barriers
Technology opens the possibility for online interactions such as video conferencing, text messages, and interactive projects. This entire concept makes teaching and learning more meaningful for students and teachers. When students work in collaboration, it instills a sense of community and shared learning, helping them stay motivated. Also, by integrating technology, you make a teacher also play the role of a guide, advisor, and coach.
Interactive Assessment
Assessments are essential because they help understand how much students have learned about the topic. Before technology entered classrooms, assessments were pen and paper-based. They were boring and all theoretical. Interactive assessments are stealing the limelight because they are interesting. Students can now be assessed based on online quizzes, game activities, essay questions, online interviews, peer evaluations, and many more criteria.
Updated Information Delivered in Less Time
It costs a lot of time and money to update academic textbooks and other printed materials. Using technology, you can update the information online instantly and dynamically. Students can be updated about the new concepts and changes in the curriculum, which makes their transition to higher education more smooth.
Parting Thoughts
Technology is a powerful tool that educational institutions can leverage for the benefit of students and teachers. Not only has it enriched the work of teachers, but technology has also improved the quality of education by delivering an interactive and engaging learning approach. When technology is used in learning, it delivers new experiences to students and opens up doors to self-discovery. But choosing the right digital learning solutions could be overwhelming. Schools need to work with digital curriculum solutions providers who understand the specific requirement and come up with technology-based learning models that are the right fit with the pedagogy of the educational institution. Be it
play-based learning
or interactive learning for high school; the interactive learning solutions providers will cater to the different needs of the educational institution and provide the most robust and result-oriented solutions.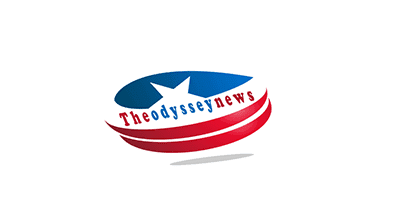 What Is an STO and Differentiation with Other Tokens?
With the advent of blockchain technology and cryptocurrencies, many new terms have emerged that we need to understand. The STO or Security Token Offering is one of them.
Have you heard of him before?
What is an STO and why is it so important to the crypto ecosystem?
How is it different from other tokens?
In this post, we explain it in detail.
What is a Security Token Offering (STO)?
The initials of STO come from the English concept of Security Token Offering. It is a regulated offer of securities using blockchain technology or chain of blocks. That is, it is a fungible financial instrument or investment product that is backed by a real-world asset, such as property. For example: using commercial real estate as an asset and then digitizing it as a security and using it for crowdfunding, being able to trade it internationally.
Serves as backup
The
security token confirms
like Digishares the ownership or the right of the users on some investment product that has been registered in the blockchain and where said product represents an asset (real estate investment, debt or shares). Therefore, an STO involves the creation of digital tokens or tokens that can be sent, bought and sold. This process can be done through existing systems, such as the blockchain, one of the fastest and least expensive today.
Regulation
However, the issuers of the tokens must at all times take into account the legal and regulatory requirements of the country in which they are issued, such as the Hong Kong Securities and Futures Commission (SFC) Ordinance, the Financial Conduct Authority (FCA) of the United Kingdom or the Securities and Exchange Commission (SEC) of the United States.
Now that you know what an STO is, it's time to move on.
What should an STO include?
Traditionally, to buy an asset you had to go through a series of inefficient processes that required a lot of time and money. One of the keys to cryptocurrencies is that they make financial processes much more efficient thanks to the blockchain:
It is fast. Transactions are made instantly.
Allows distribution. All nodes in the network are equal and have a copy of the chain information.
Present consensus. Each cryptocurrency has a series of rules that all members of the network must comply with.
It is safe. The information is stored in blocks preventing data manipulation.
It is immutable. This is possible thanks to cryptography.
It is accessible to everyone. We do not need anyone's permission to access the network.
Allows traceability. Any transaction made can be traced.
Considering that STOs are the public offerings of these security tokens, it is important to know what they include:
Security. They are backed by tangible assets on the blockchain that offer real value to your security token.
Liquidity. When traditional private securities are tokenized, the liquidity of investors is also improved.
Certificate. Depends on the country. For example, to issue a Security Token, an information brochure must be prepared and signed by an EAF (agent or advisory company authorized by the CNMV), as well as sent to the CNMV itself.
STOs offer financial rights to investors, such as dividends, participations and access to other investment mechanisms.
Difference between STO, ICO and IPO
If we talk about the Security Token Offering or Security Token Offering (STO) versus the Initial Coin Offering (ICO) and the Initial Public Offering or Initial Public Offering (IPO), we can find some differences and similarities:
Concept
An STO is any asset or value digitized on the blockchain that represents a value from the physical world. An ICO is a
virtual currency
used to make payments and store value, since it can be exchanged for real money. An IPO is the incorporation of a company to the stock markets to issue its first shares and be able to be acquired by investors.
Bureaucracy
An STO is asset-backed and complies with government regulations.
However, an ICO positions its coins as utility tokens and allows its holders to access the native platform and decentralized applications (dApps), should you have them. Launching an ICO is much less bureaucratic and simple than launching an STO, since an investment contract under securities law is offered in this sale. The launch of an IPO is usually more complex, since it requires more steps: decision (corporate agreements, due diligence, design of the operation), application (prospectus registration with the CNMV, documentation that proves compliance with the admission requirements), processing (approval of the application, placement and listing, agreement for the IPO and incorporation of the securities) and IPO. The IPO can take between 4 and 6 months.
Features
Although STOs are similar to ICOs in that the investor exchanges money for coins or tokens that represent their investment, STOs go further and distribute tokens (fungible financial instruments with monetary value attached) and are linked to an investment asset. Underlying, such as stocks, bonds, a piece of property, or other funds. IPOs are usually carried out by more mature companies with proven track record and traction.
Functionality
An Initial Coin Offering has as its main function to finance blockchain-based projects where the first tokens are sold. A Security Token Offering is an ICO regulated and registered according to the requirements of each country and that allows a company to sell shares in the form of a tokenized asset, for example. At the heart of the IPO is the idea of ​​taking the shares of a private company public for the first time, allowing anyone to acquire one or more parts of it.
Collection
While the STO allows companies to raise money through the sale of a security token that represents a stake in their ownership, the ICO allows the collection through the sale of a utility token, which gives the investor access to certain products or services. The IPO presents a traditional approach to raising money based on the sale of shares to investors on a stock exchange (IPO), making it possible for almost anyone to invest in that company.
Canal
While an ICO and an STO work with blockchain or block chain technology, an IPO does so through the traditional channel.
Issue
On the one hand, an ICO project issues its initial offering of tokens or coins on a new blockchain. On the other hand, an STO issues tokens on a blockchain, and an IPO issues stock certificates from traditional markets.
Facts about STO, ICO and IPO
At this point, are you clear about what an STO is and its main differences from other tokens? Do you know when the first offers described in this post were launched? Perhaps, they have more history than you think. And it is that the Dutch East Indies company was the first to carry out an Initial Public Offering, listing on the Amsterdam stock exchange in 1602. The first ICO, however, was owned by Master Coin in July 2013 and raised around 5,000Bitcoins. And a year later, Ethereum raised money in the same way. It took several years for Blockchain Capital (BCAP) to launch the first Security Token Offering on April 10, 2017, raising $10,000,000 in a single day. Since then, STOs have been gaining more and more ground to this day.
I'm a professional Web and graphic designer with 5 years of experience in developing web design skills.