How SSL certificates helps in eliminating cybersecurity threats!
More people search for information online and undertake online transactions. It makes businesses revamp their marketing strategy, laying more focus on their website. They lay more emphasis on the website that becomes the ideal way to communicate with their audience. The companies also gather customer information that generally includes their demographics and login information.
Businesses must ensure that the underlying customer data is secure, else it could lead to legal complications. A report by IBM states businesses lose US$ 1.52 million on an average due to cyberattacks. Moreover, e-commerce websites may store financial information too that requires them to have stringent safeguards in place. The SSL certificate can help to mitigate the risks of a cyberattack. We will learn more about them and their benefits.
What is an SSL certificate?
When you visit a website, you would see the padlock on the address bar. It indicates that the website is secure and has installed the SSL certificate. The certificate uses technology to ensure a secure connection between two entities. It provides that the communication exchange between the web server and the visitor's browser is encrypted.
The use of this certificate allows businesses to store customer data safely. Any third party cannot access the data as the latest encryption techniques are used. The digital certificate helps authenticate the website, too, as it is issued by a reputed Certificate Authority (CA). They undergo a thorough validation procedure based on the type of validation chosen.
The technology used in SSL.
The TLS (Transport Security Layer) is the secure protocol that is used. The commonly used term SSL has stayed. The SSL certificate uses the latest RSA, ECC or DSA encryption technologies.
The client sends the first message that includes the session-specific data and the information that the server will need. The server replies with the public key required by the certificate and client for secure communication. The browser checks the certificate, and the server performs authentication.
The browser creates a session key. It is encrypted with the public key and sent to the server on successful authentication. The session key is decrypted with the private key and sends back the acknowledgement. In the end, the server and the browser can have a valid secure session.
Types of SSL certificate
The types of SSL certificates can be based on:
The validation type,
The number of domains and subdomains
Based on the type of validation
1: Domain Validation (DV).
The DV certificates provide a level of encryption and can be delivered within a short time. The CA validates the right of the business to own the website they wish to secure. The verification is done when the DNS is added to the CA. The validation process is less stringent and is usually automated.
2: Organisation Validation (OV).
The OV validation involves a stricter level of validation than DV. The CA validates the owner of the domain and whether the organisation has legal operations. It could take a few days to be provided.
3: Extended Validation (EV).
This validation method involves stringent checks by the CA and is among the most expensive too. Apart from showing that you own the domain, the CA will also check the ownership, the legal existence, the physical location of the business, etc.
It can take days to be issued and requires the requestor to submit documents as proof of the company's identity. The Comodo SSL certificates, RapidSSL, GeoTrust SSL are the ideal and come within your budget.
Based on the number of domains
Single domain.
They protect only one domain. It is ideal for smaller websites. If you install it to secure example.com, it cannot secure blog.example.com or examples1.com.
Wildcard SSL.
They can be used for a domain name and its first-level sub-domains. It is ideal for companies that have sub-domains for different lines of business. To secure the sub-domains, the asterisk (*) should be added before the primary domain.
For example, you can secure the domain address.com and the sub-domains blog.address.com, news.address.com, careers.address.com, etc. If you are searching for a premium yet cheap wildcard SSL cert for your online business, we suggest going for the RapidSSL wildcard certificate. This will ensure premium security of your chosen primary domain in addition to an unlimited number of first-level subdomains under it, at pocket-friendly prices!
Multi Domain SSL.
The Multi Domain SSL allows multiple domain names to be secured using the same certificate. It will enable you to combine different TLD hostnames. Most CAs allow main domains along with different sub-domains to be secured on the same certificate. It is ideal for industry leaders who have several websites.
Benefits of SSL certificate
1: Authenticates the identity.
One of the prime benefits of an SSL certificate is that it authenticates the website, and it is one trust factor that website visitors expect. The CA provides the certificate only after conducting a validation procedure. It will depend on the type of certificate chosen by the business.
It ensures that no hacker can create a deceptive website and drive your traffic towards the fraudulent website for their misdeeds. One of the significant advantages is that it protects users from phishing attacks.
2: Ensures secure payments.
There has been an increase in fake transactions online. It is why users must be assured that a website can be trusted, and safe transactions are undertaken. All websites that allow PCI-DSS mandate online transactions to ensure there are stringent processes to ensure data security. These websites must install an SSL certificate with minimum 128-bit encryption levels.
3: A secure website
Businesses store a trove of client information in the form of login information, demographics, and other sensitive information. The information is always at the risk of being exposed through a data breach.
4: Encrypted Communication
One of the main benefits of an SSL certificate is that it encrypts the interaction with the visitor's browser. Only authenticated entities can decipher the communication, and no unauthorised entities can have access.
5: Increases customer trust
There has been an increase in data breaches because visitors are apprehensive when they visit a new website. The padlock on the address bar acts as a trust factor that can remove the customer's fears.
Some of the SSL certificates also provide a Trust Seal that can give additional trust to customers. The seal can be placed at prominent positions on the website and mainly on the checkout page  workpuls https://www.workpuls.com/. The visitors can quickly check the validity of the certificate and additional details.
6: Boosts SEO ranking
Search engines have a mission to ensure a safe internet for all users. Since 2014, Google has announced HTTPS to be a lightweight parameter for keyword rankings. The padlock acts as a trust factor that brings additional visitors to the website. The additional footprints also lead to an improvement in search rankings.
7: Protects from warnings
Web browsers like Google Chrome and Mozilla Firefox have been marking non-HTTPS websites as "Not Secure". The warning makes visitors anxious, and they abandon the site to move to the competition. If you install an SSL certificate, the website will be protected from such warnings.
Steps to add an SSL certificate to a website.
We will go through the steps to generate the private key and CSR and upload the certificate through cPanel.
Generating the Private Key
At the cPanel, you must click on SSL/ TLS under Security, and the SSL/ TLS Manager will show.
Under the "Private Keys (KEY)" tab, click on the "Generate, view, upload or delete your private keys" link.
A new window, "Generate a New Private Key", will open.
You can select the desired key size and write a brief description of the key.
Once everything is done, click on the "Generate" tab.
There will be a confirmation that the new key has been created.
Generating the CSR
When the SSL/ TLS Manager opens, click on the "Generate, view, or delete SSL certificate signing requests" link under the Certificate Signing Requests (CSR) tab.
Under the "Generate a New Certificate Signing Request (CSR)", select the private key.
You must fill a form that will require these details:

The domain name (Common name)
The email address
The name of your organisation and the organisational unit
The location (City/ Locality and the State / County / Region)

When you click on the "Generate" tab, the newly generated CSR will be shown.
Upload SSL Certificate in cPanel
When the SSL/ TLS Manager opens, at the "Certificates (CRT)" tab, you must click on the "Generate, view, upload or delete SSL certificates" link.
A new window, "Upload a New Certificate", will open, and you provide the certificate "Paste your certificate below" text box.
When it is ready, click on "Save certificate".
When the certificate is uploaded successfully, there will be a confirmation.
Activating the SSL certificate
When the SSL/ TLS Manager opens, you will find the "Install and Manage SSL for your site (HTTPS)" tab. Then click on the "Manage SSL sites" link.
In the "Install an SSL Website" window, click on "Browse certificates".
You must select the SSL certificate to be activated and click on "Use certificate".
The private key will be automatically added.
Then you must paste the CA (Certificate Authority) Bundle into the "Certificate Authority Bundle (CABUNDLE)" field.
Finally, click on "Install Certificate" to complete the installation.
Conclusion
There has been an increase in the number of data breaches. Hence, businesses must be on their guard against a cyberattack. They must imbibe adequate security procedures to prevent an attack. One of the best ways is to install an SSL certificate. This article adequately discusses what they are and how they can benefit businesses.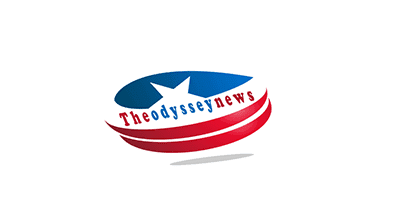 Soya Chunks – Nutrition – Benefits – Recipe
Soybeans have become one of the most divisive foods in recent years. Is it high in beneficial omega three fatty acids or high in harmful estrogen? In recent years, various issues about specific soy products have appeared, reigniting interest in soya chunks! Soya chunks are a fantastic source of protein for vegetarians, just like chicken breast is for non-vegetarians. But that's not all that soya chunks have to offer in terms of nutrition. One advantage is that they are absurdly simple to incorporate into your diet. Do you want to learn more?
Soya Chunk Made Off
Soya chunks are prepared from defatted soy flour that has had the oil removed. When dried, they are the byproducts of soybean oil extraction and have a gritty feel. When soaked in warm water or added to the gravy, the texture instantly transforms to soft and spongy. They're dubbed "vegetarian meat" since their nutritional profile is similar to that of various non-vegetarian foods. Soya pieces are also quite adaptable and can be cooked to resemble non-vegetarian curries in flavor.
Nutritions in Soya Chunk
Polyunsaturated lipids, proteins, and omega-three fatty acids abound in soy. Uncooked soya chunks contain 345 calories, 52 grams of protein, 0.5 grams of total fat, 33 grams of carbs, and 13 grams of dietary fiber per 100 grams. They're also high in calcium and iron while containing no added sugar or sodium.
Benefits of soya Chunk
Soya chunks offer a slew of advantages, including increased muscle mass and metabolism. They are beneficial to the health of the bones, hair, and skin. Soy chunks can effectively cut harmful cholesterol levels in the body and protect the heart from diseases, according to a 2015 study published in the journal Molecules. According to the survey, Soya chunks also prevent extra fat from collecting around the organs, encouraging weight loss. The pieces are high in fiber, which allows the food to flow through the system more slowly and keep you fuller for longer.
What Should Remember You Remember Having Soya Chunk
Too much soy can raise estrogen and uric acid levels in the body, leading to various health issues such as water retention, acne, weight gain, mood changes, bloating, and more. Uric acid overproduction might harm your liver and cause joint pain. As a result, just 25 to 30 grams of soya chunks should be consumed each day. The key to success is moderation.
Easy Soya Chunk Recipe
The simplest approach to incorporate soya chunks into your diet is to soak them in boiling water and add them to fried rice and salads. However, with very little work, you can prepare a diverse soya chunks dish. Simply soak 1 cup soya chunks in 2 12 cups boiling water for 2 hours, then rinse in cold water and set away. 2 tomatoes, ground into a paste In a pan, heat 1 tbsp oil, a pinch of asafoetida, and 12 tsp cumin seeds until they crackle. Then, add 1 sprig curry leaves, 2 finely chopped green chilies, and 2 finely chopped onions, and cook until the onion is tender and golden. 2 tsp ginger garlic paste, saute until raw smell has gone away. Then add the tomato paste and continue to cook until the oil starts to leave the masala. Then add 14 tsp red chilli powder, 14 tsp coriander powder, and 14 tsp cumin powder.
Where to Buy Soya Chunks
In conclusion, Soya Chunks presents almost every Indian grocery store in Canada. You can shop it physically as well as online because every grocery store provides home delivery services. You can search on google for grocery delivery near me. A number online stores will be available.
Consideration for Handbags on Sale Online Shopping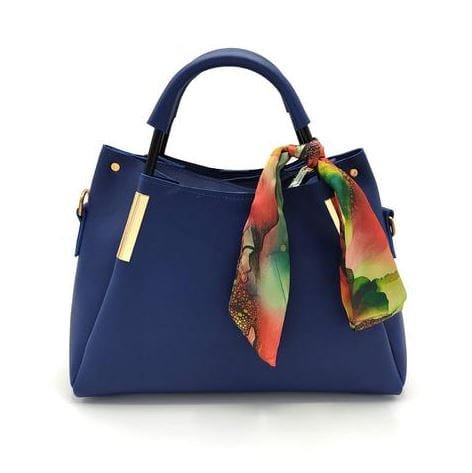 Choosing a new women's handbag isn't always straightforward. Before choosing our favorite handbag, there are several aspects to consider. Some fashion accessories are more specific to get than others.
For example, if you buy a new pair of earrings and later decide you don't like them, you may take them off and go about your day. You can't simply abandon handbags on sale online shopping if you buy them and determine halfway through the day that it doesn't 'feel' right!
Purchasing a new handbag usually feels like an investment, regardless of the cost. After all, this is a piece that may last you several seasons, if not years.
So, the next time you go shopping for a handbag, keep these things in mind:
Price:
Before you go shopping online or on the high street, make sure you have a budget in mind that is sensible and realistic. High-end textiles like leather and suede will set you back extra. In addition, the more money you are willing to spend on a handbag, the higher the quality, so if you want a handbag that will last more than a season, spend a bit more. Consider it as an investment once more. Check high Quality handbags on sale online shopping with reasonable prices.
Shape:
Again, this is a vital consideration when selecting your ideal handbag. When choosing a purse shape, keep your body type in mind.
If you have a small frame, big purses will make you look swamped.' Instead, opt for a mid-sized handbag. Avoid petite shoulder bags online if you are tall. Avoid huge slouchy purses if you're curvy, and instead, choose structured handbags that contrast with your curves. If you're slim, you can get away with carrying enormous slouchy handbags. Keep in mind that it's all about contrasting your purse with your body type.
Size:
Are you looking for a women's handbag that you can use all day or a bag you can use in the evening? Choose a mid-sized ladies handbag with plenty of room because you're more likely to be carrying more goods throughout the day. Over-sized tote bags are trendy right now, but you'll end up stuffing them with unneeded items, so be careful! Evening clutch bags are great, and many come with removable straps. You can find those shoulder bags online.
Practicalities:
Choose a robust fabric, such as leather, if you want a long-lasting handbag. Also, glance at the stitching: does it appear to be well-made and durable? Pickpockets can't just 'dip in,' therefore make sure the handbag you buy has a secure closing so they can't just 'dip in.' Try to pick a purse with multiple interior compartments; this will make it easier to find items and make you feel more organized.
Check More Informational Articles!