How Much Of The Property Value Will Be Covered By The Home Loan?
While determining the principal amount of the home loan that can be provided to a person, not just the eligibility of the person is taken into account. There are other factors such as the value of the property that plays a part in the calculation of the home loan. Usually, 75% to 90% of the property value is covered under the home loan. The percentage depends upon the features of the property along with the financial condition of the home buyer.
What is LTV?
LTV or loan to value is the ratio of loan that can be provided and the value of the property. If the LTV is higher, then one needs to pay a lower down payment. Though, with a lower down payment, one will have to pay up higher amounts of EMIs. If the LTV is lower, then the amount of down payment will significantly increase. Thus, the EMIs under a lower LTV are lower as well.
If the LTV is higher, then you will have to pay a higher interest rate to the loan provider through EMIs. If you have enough funds and are financially capable, then it is better to opt for a higher down payment and a shorter tenure. Such options can ensure that you do not have to pay a higher interest rate throughout the tenure of the home loan.
What is an appropriate LTV?
One should determine the LTV that will be most suitable for them to make sure that they can afford to pay the EMIs throughout their tenure without missing a payment. Using a home loan EMI calculator can help you make a pin-pointed decision.
It is better for people who do not have enough funds for a large amount of down payment to choose a higher LTV. Though, they should consider all the plans and interest rates offered by different home loan providers. The interest rate they pick should be appropriate so that they can manage to pay the EMIs in the least amount of time possible.
If you have to go for a higher LTV, then ensure that you pick a plan with the lowest home loan interest rate. Also, as the tenure passes by, make sure that you look for opportunities for prepayment of the EMIs to decrease the tenure of the plan and along with it, the interest rate that you have to pay. PNB Housing Finance Ltd provides a loan tenure of upto 30 years and provides funding upto 90% of the property cost.
Factors Considered while Calculating LTV
Income: The bank or home loan provider considers your current financial condition. If you have a high income, then banks will be willing to sanction your home loan.
Age: People falling under the age group of 30 to 45 years have the highest chance of getting the loan sanctioned easily. The loan eligibility is in your favour if you have more time to repay the loan.
Liabilities: The home loan EMI calculator takes your total liabilities into account as well. If you have too many loans to repay, you will not get a home loan easily.
Credit history: Having a positive and good credit history ensures that you get a home loan easily. With a good credit history, you can even get the lowest home loan interest rate.
warning ….?…. Date May/08/2021…?complete your profile…..otherwise, odysseynews did not accept your article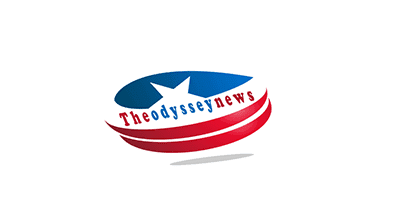 A Beginners Guide to Online Trading and Solution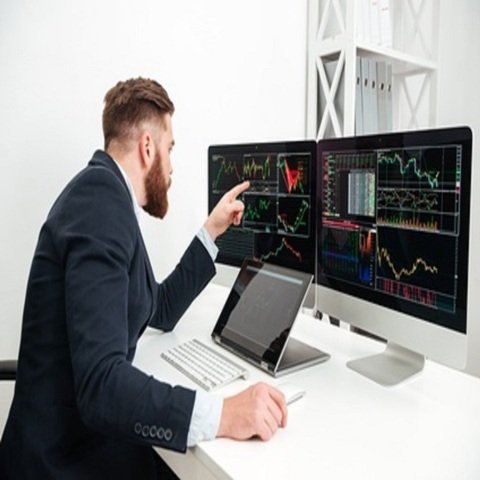 Investment is an imperative today, since cost savings seldom prove satisfactory for meeting life goals. Without purchases to fall again when at times of financial events, you can ending up having to avail loans which raise your debts.
A single of the least difficult ways to invest is through online trading. Investing through online trading is one of the better ways to earn returns and ensure you are able to comfortably meet your financial goals. Investing for major life milestones enable you to build upwards a corpus for a specific purpose and be effectively prepared financially for meeting it.
Investing essentially refers to the practice of purchasing and selling of stocks or gives online. While the instruments you invest on can change, the mode really does not need to. Regardless of whether you determine to invest in equity stocks, which offer high results but low security, or debt investments, which offer low returns but high security, you can trade comfortably online.
In the event that you where investing in the currency markets just some 30-40 years ago, you would have to physically call brokerage businesses and place purchase or sell requests for a particular stock or list manually. Physical agents used to ask for exorbitant purchase and account management fees, have higher minimum investment company accounts, and place requests manually, consequentially making the whole process of investment tedious.
The most recent trend in outsourced trading might just be a change in perception. Software-as-a-service across all industrial sectors shows the advantages of scalability and cost. With outsourced trading, businesses possess the versatility to grow and introduce new products quickly without having to hire more traders just to match volume or are the cause of new investment structures. Fixed costs get converted to variable costs, which means expenses drop in the event of a market downturn or investor drawdowns. Investment requires have increasingly called for experience of international equities and alternate assets such as commodities, meaning organizations need to have a trading occurrence in markets around the globe. Companies can instead tap a partner with a trading presence on the floor globally, ready to execute orders at any time of the day. It's likely a much more cost-efficient approach than sustaining trading staff worldwide.
When outsourced trading solutions provider Tourmaline Partners approached LiquidityBook, it was facing a common challenge among organizations in the area: optimizing its systems due to the unique market positioning between the buy side and sell area. This need was made more urgent by the scale of Tourmaline's business, with connections to over 400 sell-side counterparties. LiquidityBook's highly flexible platform, fueled by cloud-native technology and a modular approach, and expert support team were key factors in Tourmaline's process.
Things have transformed a lot ever since then. With the introduction of forex trading platform development and the internet, brokers could actually move their entire businesses online. This granted them to replace numerous sales agents with code that executed transactions less costly and faster than humans ever could.
Given that you understand the difference between online and traditional trading, let's look into the major benefits of online trading.
While there are a few clear benefits associated with online trading, such as faster transaction processing and lower fees, some entries on this list might shock you…
#1: More quickly and cheaper dealings
Online brokerages process transactions automatically as opposed to offline brokers, who have to process them manually. As a result, you get much lower purchase fees on your trades. Online programs like Revolut even offer free purchases a part of some of their plans. Needless to say – buy/sell purchases are positioned instantly.
#2: More control and flexibility
Computer Trading Robot
An individual can see the history of your deals, view the current positions of your stocks, and evaluate their performance in a neat dash. These features of modern online broker agents help you to have more control over your trades.
#3: Better information movement & tools accessibility
One of the major great things about using an investment system is that it is sold with several tools and features that empower you to make the right decision about your investments. Online trading platforms like eToro also share news about your stock performance directly on the dashboard and provide analyst views on the performance of all the stocks on the platform.
#4: Prevent brokerage bias
Several physical brokerages often get financial assistance from major cases of any particular stock or fund. As a result, sales teams of such brokerages are incentivized to promote particular stocks. This broker bias can pressure one to make a hasty decision. Thankfully, online trading agents are much more decentralized in this sense.
#5: Reduce entry barriers
Gone are the times when you needed to have lots of money just to available a merchant account in a brokerage firm. With online investment platforms, you can start forex trading with as little as $5. Bigger online brokerages like RobinHood will even give you some free shares to get began with the accounts.
#6: Easy downpayment and withdrawal
Together with online brokers, you may easily exchange money between your investment, savings, and checking accounts. The transactions between the accounts are executed within one business day, making the process of buying and selling stocks highly successful.
#7: Machine Understanding and AI trading
When you bring together trading software and machine learning development services, great things happen. Many trading platforms have built-in machine learning algorithms, to help you automate trading. With AI trading, your application will regularly process the data from thousands of transactions daily, adjusting the trading algorithm of your portfolio automatically.
A self confessed Bollywood Lover, Travel junkie and Food Evangelist.I like travelling and I believe it is very important to take ones mind off the daily monotony .