How Much Does a Roll-Off Dumpster Cost?
When undertaking a project such as a home renovation, there is inevitably going to be a lot of waste and debris generated. Rather than trying to manage this waste by yourself, it might be more practical to rent a roll-off dumpster. But how much does a roll-off dumpster cost? And what factors determine the price? For starters, you can find out more about our bin rental size prices here.
On average, a roll-off dumpster costs between $250 and $900. However, the price may vary depending on multiple variables. Let's take a look at some of the factors that can impact the price you end up paying.
Size
If you're after a large dumpster to accommodate a lot of waste, you can expect to pay more than if you only need a small dumpster. As such, the size of the roll-off dumpster will be one of the main price determinants.
Dumpster sizes are measured in cubic yards. The smallest size is typically about three cubic yards, equivalent to a standard pickup truck. A medium-sized dumpster is between 15 to 30 cubic yards, and the largest roll-off dumpster can be up to 40 cubic yards.
Location
The rental company will also consider your location when calculating the price. If you live in a secluded area, you might have to pay more than if you're within proximity to the dumpster rental firm, as it might cost the company more to transport the dumpster to you.
Still, access to a landfill might also play a role in the price. If the waste disposal company has to cover a large distance to access a dumpsite, expect them to pass on the fuel charges to you. The same goes for dumping charges at landfills- although these costs vary from state to state.
Type of Waste
If you're getting rid of construction debris, such as concrete and bricks, it might cost more than if you're disposing of general household waste. Construction debris is usually heavier than general waste.
Also, if you plan to get rid of a large load of waste, note the weight limit of the dumpster you rent. The waste management company may also charge overage fees for exceeding the set weight limit. Typically, these may run between $50 and $100 per extra ton.
While overloading might be a concern, hiring a container with a lower weight limit compared to your load can be costly. So, it's advisable to get a larger dumpster than you might need. By so doing, if an unexpected hiccup occurs and you need to dispose of more materials, you won't be in a pickle.
Plus, if you plan to dispose of hazardous materials like tires or electronic waste, you're likely to pay extra. Such items usually require special disposal procedures and might not be accepted at landfills. Inquire about these items before you commit to a rental.
Rental Period
The length of time you need the dumpster will also affect the price. Although a week-long rental is standard, some companies charge by the day, so hiring a dumpster for an extended duration means paying more for the service. Also, if you intend to use a dumpster for longer, you may pay about $10-$20 per extra day.
Some companies offer discounts to customers who book a dumpster for an extended rental period. Ask about any offers a company might have while out shopping for a suitable dumpster service to hire. That way, you might save some money in the long run.
Besides the daily or weekly rental fee, you might also incur other charges, including:
Delivery fee

Environmental surcharges

Dumping fees
Inquire about all the potential charges, so you're on the same page from the get-go. Otherwise, a surprise bill could be on the cards. 
The Company You Hire
The rental company you choose will also affect the cost. All things considered, some firms will charge more than others for similar services. For instance, a dumpster firm with a national footprint will likely charge more than a locally-owned enterprise.
Beyond that, some firms may charge more to pay for their expansive operations- overheads. On the contrary, a smaller company might be more flexible with pricing and offer discounts to loyal customers. If you can spare some time, it's worth shopping around for different companies to see which offers the best deal.
Overall, discuss your needs with the rental company and ask for a breakdown of all potential charges to avoid any nasty surprises. With that in mind, you can tell how much a roll-off dumpster will cost. And while the cost depends on multiple factors, doing your homework can ensure you find an option within your budget.
I am GraceIsabella Hennyjohn. I am professional Digital marketer and content writer. I have 4+ year experience in this field.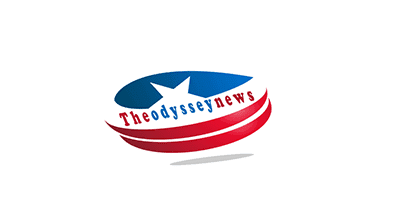 How to find an escort girl?
You are looking for an escort girl, but you don't know how to find one? In this guide, we provide you with the information you need to do so. Discover the most efficient ways to contact and meet birmingham escorts.
Access specialized ad sites
Just like for real estate, cars, or hotels, there are specialized ad sites for escort girls. Dedicated to sex workers, they allow independent escorts to publish ads to gain visibility and make their services known. Most of these ads are linked to landing pages on which the girls detail their services, publish their photos and advertise their rates. If you need advice on how to navigate this type of site safely, visit profilcougar.com.
The main concern with this category of sites is that you have to know how to sort out the different types of profiles exposed. Indeed, the ads of escorts are mixed with ads of prostitutes and erotic masseuses. It is therefore necessary to be able to differentiate between the profiles of escorts and those of other sex workers.
If you are looking for fresh and new escorts, these sites will suit you well. For, they are the best way for novice girls to find their first clients. However, beware of scams!
Go to escort websites
To find a birmingham escorts as easily as possible, you should visit an escort girl website. Thanks to the expansion of the Internet, it is possible to access all types of services related to sex workers. Indeed, these websites are more and more numerous and specialized. You can find all the types of girls you need.
From now on, all categories of escorts are available on the internet, whether they are independent or affiliated to an agency. This gives you a multitude of possibilities and choices according to your expectations. If you need more guarantees and security, go to an agency website. For those who are looking for freedom, independent girls are waiting on their pages.
The main advantage of the Internet is its transparency. By going through its channel, you have the opportunity to access photos and videos describing the girl of your desires. Unlike the phone, you have a clear view of the person with whom you exchange. However, you will also be exposed to risks of scam. You should therefore make sure that the sites you access are reliable.
Ask around in a large hotel
By definition, the role of an escort girl is to accompany her client during his travels. The fact is, most of these clients are men on business trips who stay in hotels. That's why many of the big hotels are in partnership with escort agencies. If you are traveling in Paris or in a foreign country, ask a good hotel and you will be served.
Rest assured, you will never see a hotel advertising such a service, so be tactful. Approach the front desk politely and present your problem with as much discretion and finesse as possible. If you are asked to wait, go up to your room and run a nice bath while your request is being processed. Facilities that use this type of service are discreet in order to maintain their public image.
I am GraceIsabella Hennyjohn. I am professional Digital marketer and content writer. I have 4+ year experience in this field.