How is the US involved in the Iran-Albanian political crisis?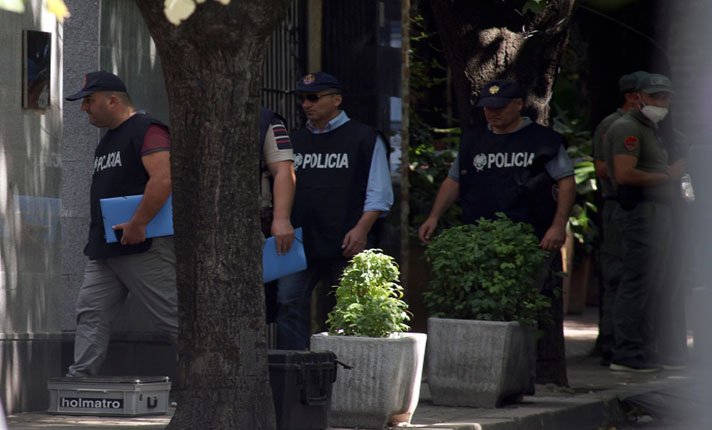 Tehran claims Tirana has become the victim of a plot by Washington to further tarnish already-strained diplomatic relations.
Tehran, Iran – Albania cut diplomatic relations with Iran and expelled its diplomats over a cyberattack it accused Tehran of launching, and the United States has backed the Balkan state.
Iran told Albania and the United Nations it was not involved, but a restoration of ties that were already strained because of Albania's hosting of a group that Tehran considers to be "terrorist" appears unlikely at least in the foreseeable future.
Meanwhile, Tehran has accused Washington of fanning the flames of conflict.
Here is everything you need to know about the cyberattack and everyone involved.
How did the cyberattack affect Albania?
The cyberattack happened on July 15, temporarily shutting down numerous Albanian government digital services and websites.
Albanian Prime Minister Edi Rama said earlier this month the Eastern European nation determined through "undeniable evidence" it was a "state aggression" by four groups orchestrated by Iran.
The Albanian government formally gave the Iranian embassy staff in Tirana, including diplomatic and security personnel, 24 hours to leave the country.

How did the US support Albania?

The US government was quick to back NATO ally Albania with words and actions.
In addition to condemning the cyberattack, Washington on Friday imposed sanctions on Iran's intelligence ministry, in addition to intelligence minister Esmail Khatib, for what it called "malign cyber activities".
The sanctions are symbolic since Khatib and the ministry are not thought to hold assets in the US that can be frozen, and have no plans to conduct direct business with American citizens. Both were also sanctioned under different designations before.
A day earlier, Washington also blacklisted several companies it accused of producing and transporting Iranian drones to Russia, which the US claims are to be used in the Ukraine war.
This comes amid Tehran and Washington's efforts since April 2021 to restore their 2015 nuclear deal, abandoned in 2018 by the US and followed by the imposition of all-encompassing sanctions.

How did Iran respond?

Iran's mission to the UN and its foreign ministry denied what it called "baseless" claims, saying Tehran has been falsely accused of mounting the cyberattack.
In a letter to the Albanian mission and UN chief Antonio Guterres, Iran's mission said Albanian police forcefully entered the Iranian embassy in Tirana, a move Tehran said violated international law and consular relations.
The Iranian foreign ministry on Saturday went one step further, saying Albania has become "the victim of a scenario designed by Washington against the Islamic Republic of Iran".
The foreign ministry said the US has supported, and cyber-trained and equipped a "terrorist" group, which acts "as a US tool in implementing terrorist acts, cyberattacks and psychological war against the government and nation of Iran".

Who is the 'terrorist' group involved?

Iran's claim about the US involvement relates to a group known as the Mojahedin-e Khalq (MEK), which Tehran considers a "terrorist" organisation for a string of bombings, assassinations and armed assaults on Iranian soil during the Iran-Iraq War in the 1980s.
Iran says MEK is responsible for the deaths of 17,000 Iranians, many of them women and children, and has also blacklisted dozens of US officials for supporting the group that calls for the forceful overthrow of the current Iranian establishment.
With US support and coordination, MEK is mainly based in Albania, in addition to several other European nations, a presence that has for years contributed to tarnished relations between Iran and the host nations.
MEK was also designated a "terrorist" group by the US and the European Union, but was delisted more than a decade ago after renouncing violence.
I am an experienced financial analyst & writer who is well known for his ability to foretell market trends as well.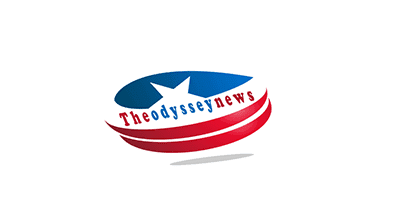 UK to pay half of business winter energy bills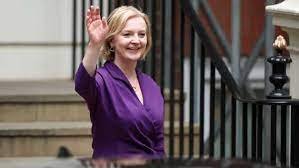 London: Britain on Wednesday launched a six-month plan starting in October to pay about half of energy bills for businesses, as Prime Minister Liz Truss seeks to stop companies going under as a result of rocketing prices.
The news precedes a mini-budget Friday when finance minister Kwasi Kwarteng is expected to unveil tax cuts to help a nation struggling with decades-high inflation.
Wholesale electricity and gas prices for businesses — except the energy sector — as well as charities, hospitals and schools will be capped at half the expected cost on the open market, the government said in a statement.
The announcement comes after Truss launched plans for a two-year household energy price freeze which also starts next month.
"We have stepped in to stop businesses collapsing, protect jobs and limit inflation," Kwarteng said Wednesday.
The chancellor of the exchequer will Friday set out the overall cost of both energy freeze schemes.
His budget will seek to boost economic growth amid forecasts that Britain will this year sink into recession on sky-high energy bills fuelled by the invasion of Ukraine by major oil and gas producer Russia.
The Confederation of British Industry (CBI) welcomed Wednesday´s announcement.
"The package will ease worries about otherwise viable businesses shutting-up shop," said Matthew Fell, chief policy director at the lobby group.
The CBI meanwhile urged a long-term energy solution to increase Britain´s supplies while ramping up efficiency measures to lower demand.
Truss took office on September 6, two days before the death of Queen Elizabeth II, after winning an election of Conservative party members on a tax-cutting platform.
She is committed to scrapping planned tax hikes on both company profits and salaries that predecessor Boris Johnson signed off upon.
Media reports suggest that the government will also scrap an EU limit on bankers´ bonuses following Brexit.
On the London stock market, homebuilders saw their shares rebound on speculation that Truss could cut tax levied on purchases of residential properties.
The tax-cutting plans like those proposed by Truss have come in for criticism from US President Joe Biden, who spoke out against the policy of "trickle-down economics" favoured by the Democrat´s Republican opponents.
The approach hinges on hopes that policies which immediately boost the wealthy will trickle down the economy to reach the less well-off.
"I am sick and tired of trickle-down economics. It has never worked," Biden had tweeted on Tuesday.
Speaking ahead of Biden´s tweet, Truss addressed this point.
"I don´t accept this argument that cutting taxes is somehow unfair," she told Sky News earlier this week.
"What we know is people on higher incomes generally pay more tax.
"So when you reduce taxes, there is often a disproportionate benefit because those people are paying more taxes in the first place," she added.
The two leaders meet Wednesday at the UN in New York.
A day later, the Bank of England is expected to once more ramp up its main interest rate in a bid to dampen sky-high inflation.
Economists warn that the UK´s cost-of-living measures will ravage public finances already reeling from pandemic expenditure.
Analysts from British bank Barclays estimate the cost of the government´s total spending could hit £235 billion ($267 billion).
While official data Wednesday showed British public borrowing improved in August, it is expected to surge as the government funds the planned tax cuts.
Public sector net borrowing, the state´s preferred measure of the deficit, hit £11.8 billion last month, the Office for National Statistics said.
That was down from £14.4 billion a year earlier but was far more than its pre-pandemic 2019 level of £5.3 billion.
I am an experienced financial analyst & writer who is well known for his ability to foretell market trends as well.