How is the new energy company developing an integrated energy business?
Its essence is driven by the market, using digital technology to facilitate multidimensional coordination and interaction, with multiple goals such as energy efficiency, energy security, service accuracy, ecological coordination, and economy. Achieve.
Therefore, the binding energy business is not only a modern energy-based service industry but also a new format is driven by cross-border innovation.
New energy companies starting integrated energy businesses can reduce social energy costs in terms of social benefits. For companies, they can expand their business scope and increase profitability.
Advantages and constraints
With the power system at its core, Integrated Energy Services strives to change the existing modes of independent planning, independent design, and independent operation of various energy supply systems such as power supply, gas supply, heating, and cooling.
Integrated energy uses the latest physical information technology, intelligent technology, and management modes to organically distribute, convert, store, and consume various energy sources in the process of planning, design, construction, and operation. Tune and optimize to get the most out of it. A new regional energy supply system for renewable energy.
1. Benefits of comprehensive energy business development
Regional Benefits: Due to its widespread business distribution, new energy companies are familiar with many parts of the country and have geographical advantages in obtaining project information and coordinating local government resources.

Investment Benefits: New energy companies have numerous project cases and investment experience in pre-project, project approval, and scientific R & D process management. The integrated energy services business is relatively complex but cheaper than investing in new energy projects such as wind and solar. There is no big difference.
In addition, some new energy companies have experience in industrial investment, M & A, and new business incubation, and have certain advantages in developing and diversifying integrated energy projects.
Cost Advantage:
New energy companies are primarily central or large private sector companies with outstanding advantages in financing costs and risk management.
Financing costs are significantly reduced compared to smaller private companies, and costs for later project development and operations management are increased.
Industrial Benefits: New energy companies are mainly investing in the development of renewable energies such as wind and solar power. This is usually consistent with integrated energy services based on clean energy.
2. Constraints on the development of the integrated energy business
The traditional energy industry is a vertical model that extends mainly from upstream to downstream of the industrial chain, while the integrated energy business is a horizontal model that provides one-stop services to meet customer needs. For new energy companies, the method of changing from the old model to the new model requires some adjustments.
One is the fit of the service model. In other words, from a product-centric model to a customer-centric service model. The traditional energy industry often provides services focused on merchandising products and the service model is focused on products.
Comprehensive energy services are primarily engaged in energy services, and we are developing services focused on the comprehensive needs of our customers. The service model is customer-centric.
Comprehensive energy service companies not only provide energy services to improve customer satisfaction and loyalty, but also to customers in terms of cost, safety, comfort, convenience, and speed. Taking your requirements into account, you can provide your customers with maximum demand behind power consumption. Related services such as property management, waste treatment, carbon finance, and smart living.

The second is the setting of interactive relationships.
The approach of integrated energy services is to develop relationship-focused marketing, establish, maintain and stabilize close, long-term, and interactive relationships with customers, complete the interaction of energy flows, information flows, and business flows.
Frequent development and attraction. Customer visit. Gain a strong awareness and even customer preference towards the company.
New energy companies tend to interact with the electricity grid frequently but have relatively little contact with end customers.
Therefore, it is necessary that companies that are dedicated to the integral energy business urgently coordinate how to change the roles and ways of thinking that have been formed in the long term.
Suggestions related to development ideas
Currently, integrated energy services are still in relatively early stages of development and many companies do not have the capacity to provide integrated energy services to their customers.
For most new energy companies, the advantage lies in the development and operation of new energy projects. There are relatively few advantages in supplying heat, cold, and gas.
Microgrids and other areas are relatively uninvolved when it comes to new forms of energy, such as energy sales, energy storage, and energy distribution networks. In this context, it is difficult to enter directly into the field of integrated energy services.
Therefore, companies are encouraged to phase out measures such as cooperation-merger and acquisition-self-investment and construction.
As a development model, we recommend that you work together and start early.
For new energy companies, electricity is a critical asset and a key competitive advantage, and integrated energy services are also being developed around electricity, especially in the sale of electricity and related value-added services.
Therefore, the easiest way to get to market quickly in the short term is to adopt a collaborative model. Working with power grid companies or companies that are already developing an integrated energy services business will enable rapid fringe benefits and facilitate rapid market entry.

For example, Shenzhen International's Low Carbon Urban Multiple Energy Complementary Integration and Optimization Demonstration Project was jointly conducted by Jingneng Group, Shenzhen Gas, and China Southern Power Grid Integrated Energy Company.
All three have their respective advantages in power generation, gas supply, and distribution network. And fringe benefits. This project is two sub-projects of the regional energy distribution network and the distributed energy stations. The total planned area is approximately 53 square kilometers. Takahashi Park and its surroundings are 5 square kilometers in the extension area, and the central area is about 1 square kilometer.
The construction area of ​​the starting area is about 1.8 million square meters and the construction period is 7 years. Among them, the Jingneng Group is in charge of the construction of distributed power stations, and the Shenneng Group is in charge of industrial projects such as energy-saving and environmental protection industrial parks. The total installed capacity of the project is approximately 60 MW. Gas/steam cogeneration distributed power plant.
In the process of collaboration with related companies, we will fully demonstrate the merits of "electricity", actively acquire the right to operate the distribution network and pursue the merits of the industrial chain. In February 2018, it announced "Measures to divide the distribution area of ​​the incremental distribution business (trial implementation)" (preliminary comment) and stated that "only one company can have the right of operation in the distribution area." Distribution network.
"As a power generation company, it is necessary to actively pursue the right to operate the distribution network and lead the comprehensive monitoring power services business.
Due to the business structure, we recommend establishing an integrated energy division.
Integrated energy services are relatively complex systems engineering, and the unique architecture of traditional energy startups with electricity at their core is not fully compatible with integrated energy.
Therefore, in the new form of business, it is necessary to implement energy planning, construction, supply, operation, and maintenance services with a more comprehensive approach.
This would require the establishment of a special department to coordinate the entire integrated energy business and change the department's previous improvements to be solely responsible for the operational status of the department.
The integrated energy services business model has a significant impact on the traditional energy services business model.
Monitoring the health of new equipment, managing, maintaining, and storing assets, managing and operating energy storage networks, intelligent energy production, and transmission and comprehensive energy consumption will be key trends in the field of energy services. ..
The business of integrated energy requires not only the coordination and management of integrated departments but also the authority to allocate resources to the departments. Only in this way can you get the job done faster and more efficiently.
From a technical perspective, we will focus on building and researching smart energy platforms.
The smart energy platform is the brain of the integrated energy services business. The construction of this platform is related to the operational efficiency and financial benefits of the project.
The smart energy platform uses big data and cloud computing technology to intelligently analyze user needs, load forecasting, device management, information management, distribution operation, and maintenance, response to demand, etc., and effectively support decision-making. An optimal solution that provides services and is ultimately intelligent and optimized.
As an integrated energy services operator and investor, energy startups must choose the best provider for their smart energy platform selection.
Today, many software and service companies offer related services, including Alibaba's cloud-integrated energy services platform, Shuangliang energy-saving intelligent operation, and maintenance platform, and intelligent energy Internet platform developed by Henghua Technology. We focus on recommending a multi-vendor Alibaba Cloud integrated energy services platform.
Alibaba Cloud's Integrated Energy Services Platform creates a competitive integrated energy services business center with a "thick platform, micro-application" approach. This enables green applications such as energy-saving and energy-saving, energy demand side, energy, energy efficiency management, energy storage, and integrated energy and energy trading in microgrids.
The platform is based on the practices and theories of Alibaba's intermediate station, and through the technological components of Alibaba's intermediate station, rapid application innovation and rapid application innovation for the competitive challenges of the integrated energy industry, where the demand is very uncertain. Iterative, operational, and related data mining and analysis capabilities. You can ensure the reliability and stability of your platform while your business grows rapidly.
From a resource acquisition perspective, we encourage you to actively expand your circle of friends.
The integrated energy business involves many stakeholders, including local governments, park managers, park owners, and formerly affiliated service providers.
Relatively complex stakeholders often hinder the smooth execution of projects. In order to acquire the various necessary resources and improve their ability to provide end-to-end solutions to their customers, integrated energy service companies create partnerships, establish good network connectivity, and a mutually beneficial business ecosystem.
It needs to be built. Corporate development alliances generally include strategic alliances between non-competitors, strategic alliances between competitors, joint ventures to develop new businesses, and effective scale effectiveness, risk reduction, and resource acquisition. Includes buyer and supplier associations to develop stable suppliers to promote.
From the project experience, please pay attention to the operation of the comprehensive energy service (multi-energy supplement) demonstration project announced by the state.
In recent years, the National Energy Agency has announced a number of demonstration projects, including the Multi-Energy Supplemental Demonstration Project and the Energy Internet Demonstration Project. Most of these projects are integrated energy business projects. However, the progress and profitability of the project will be different. Therefore, it is advisable to pay attention to the related projects announced or planned by the country.
At the beginning of 2017, the National Energy Authority issued the "Notice Concerning the Announcement of the First Batch of Demonstrative Projects of Complementary Integration and Multi-Energy Optimization", finalizing the first batch of 23 projects with the first batch of multi-energy complementation. He decided to integrate and optimize the demo project.
Currently, the progress of previous projects is very different. Some of them are in operation and some projects face some difficulties due to approval, metric, and pricing issues.
For example, due to the lack of relevant policies, the country has not yet issued an energy pricing policy for natural gas micro gas turbines, energy storage, and complementary and integrated multi-energy projects, which has resulted in companies turn to micro gas turbines. I am investing. Power generation, power storage equipment, and power supplement technology cannot be profitable.
For example, in the decentralized power project in the Xi'an Civil Aerospace Industry National Base, the selling price of local natural gas is high and the price of electricity in the gas power generation network is not fitted, so the project itself is profitable. Its economic benefits are greatly reduced.
On the other hand, the profitability of current integrated energy services projects is not enough. For example, for a comprehensive energy services project led by State Power Investment Corporation and State Grid Comprehensive Energy Group, most of the projects currently in operation are difficult, except for some projects with start-up rights.
Short-term profit. The short-term strategy of the mentioned companies is "relief" and "light profit", which is to lead the acquisition of market opportunities and optimize and improve after accumulating experience in project management.

In terms of the scope of our business, we are actively focusing on related industries such as new infrastructure.
As mentioned in the previous section, industrial estates are the first option for an integrated design of the energy business field.
However, with the adjustment of national policies, it is necessary to actively develop new infrastructure and other related emerging industries. A "new infrastructure" is being actively developed, such as 5G base stations, large data centers, industrial internet, and charging batteries for new energy vehicles, and all related fields are high power consumers. Increased local power will result in the large-scale development of distributed power plants.
As the construction of the 5G infrastructure accelerates, the demand for large data centers will grow rapidly. Large data centers have the uninterrupted operation, stable power and cooling loads, and high power consumption and cooling capacity.
There is a large market space for a stable integrated power supply service for cold, heat, and electricity.
Generally speaking, as a new form of the energy business, integrated energy services are relatively rudimentary in development and therefore face problems such as imperfect policies and a lack of talent.
However, integrated energy services are one of the key directions for the future development of the energy industry. As an energy start-up providing clean energy to society, we can develop an integrated energy services business and seize the opportunity to foster more business models.
Odyssey has been the lead content writer and content marketer. He has vast experience in the field of writing. His SEO strategies help businesses to gain maximum traffic and success.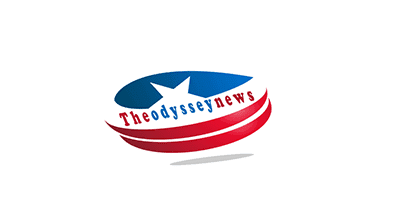 Why website optimization is important for every business growth – Unique ideas learn this year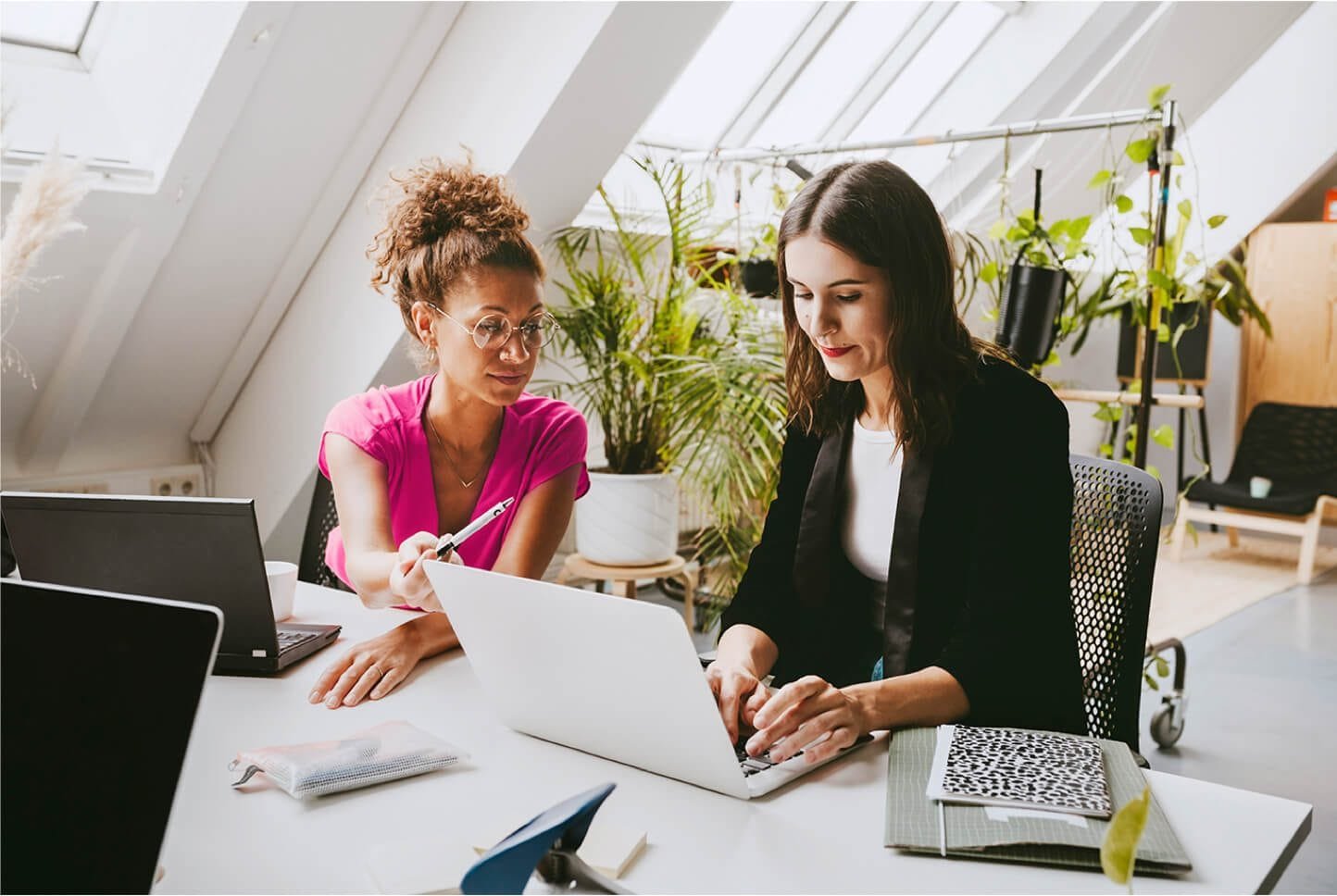 What is the definition of website optimization?
The practice of methodically increasing the performance of your website to achieve your business objectives is known as website optimization (also known as CONVERSION RATE OPTIMIZATION).
Whether your aim is to generate more leads, sell more products, or minimize customer support calls, website optimization may help you achieve your objectives.  According to every IT consultant, the success of every business depends on the progressive implementation of innovative technology-driven solutions, optimizing IT operations, and right strategy development and leadership. Also if you want to expand your horizons about website optimization then check this web for top Riverside SEO companies.
This process consists of the following steps:
1. Create a hypothesis – Examine your data for areas of your funnel that are underperforming, such as pages with high bounce or departure rates. Gather qualitative information from visitors to learn why they aren't converting. You may generate a list of website improvements to test by brainstorming probable causes of bad performance.
Prioritize

— After you've compiled your list of potential improvements, prioritize them. Put them in a spreadsheet and score them according to the expected impact, your confidence in their ability to increase performance, and the ease with which they may be implemented.
Test your website optimizations

— The next step is to A/B test your website optimizations. Keep the adjustments that enhance your site's performance and get rid of the ones that don't.
Analyze tests

— Look at the results to see which hypotheses were correct and which were not. With each successful variant, you'll tweak your website for improved conversions by integrating the winning tests. Make sure you don't terminate tests too early to avoid being duped by false testing results.
Improve your website

– Implement your winning tests and learn from the ones that didn't. Use the results of both tests as a starting point for further testing. Keep in mind that website optimization is a continuous activity that yields the finest results over time.
What Is the Importance of Website Optimization?
Website optimization is vital since it aids your visitors in making the most of their time on your site. Every visitor comes to your site wanting to get an answer to a question, solve a problem, or accomplish some sort of activity. When you optimize your website, you make it simpler for your users to do those tasks.
If you have an eCommerce website that sells shoes, for example, you may optimize your site to boost the number of purchases made by visitors. Conversion rate optimization, which focuses on methodically a/b testing different portions of your website to boost conversion rates, is one way to achieve this.
Your website becomes more successful for your business when you optimize it. A more successful website may improve income for your company by generating new sales or leads, while also lowering costs by improving conversion rates on existing marketing spend or decreasing customer service demands by providing greater information and clarity to visitors who have issues.
What aspects of my website should I focus on?
Because each company is distinct, each website must be optimized for distinct purposes. The first step is to grasp two concepts:
What is the purpose of your website visitor?

To put it another way, what are they attempting to accomplish? When you know this, you'll be able to figure out what kind of conduct you're aiming to encourage and enable. If their aim is to locate work, you may concentrate on directing them to the appropriate section of your website. If it's to learn more about a product, you may tailor improvements to assist them in accomplishing that objective.
 What are your company's key performance indicators (KPIs)?

Hopefully, your company objectives are aligned with those of your visitors. The first step in selecting what to test, tweak, and correct is to understand what you're attempting to optimize your website for. Prioritize your website's business objectives, and those objectives will assist you to decide where to spend in website optimization.
You may then decide what to optimize first once you've established the goals of both your business and your website visitors. When it comes to website optimization, there are a few typical areas where individuals choose to concentrate their efforts.
Landing pages – When it comes to optimizing your website, the first point of contact for visitors is the entry or landing pages. The landing page is where consumers decide whether you can help them with their requirements, whether they came through Google, Facebook, or someplace else.
As visitors acquire trust that they're in the appropriate location to have their issues addressed, optimizing your website's landing pages may lead to lower bounce rates and more conversions. Landing pages should not be confused with your home page. To choose which landing pages on your website to optimize first, look at your top landing pages statistics in your analytics package.
Conversion points – If you want a visitor to fill out a form or do something else that counts as a conversion, you need to look at what they do on those pages. How many people visit those sites vs how many people fill out the form?
Can you experiment with other aspects of that experience to see if you can enhance the conversion rate? Looking for website improvement opportunities by focusing on these conversion points is always a good idea.
If you own an e-commerce business, your checkout process is both your greatest source of potential and your worst cause of pain. Analyzing user behavior throughout the checkout process might give you a wealth of improvement ideas.
Home page – This is a unique landing page that serves as the online entrance to your website. While not everyone will begin their trip here, this will be the starting place for a big chunk of your visitors. Time spent refining your homepage is required for website optimization. Gather information about the tasks customers want to do when they visit your site and create an optimization strategy to suit their objectives.
These are only a few places where website optimization may be instantly beneficial, but the best strategy is to examine your site's performance through the eyes of both your users and your key business goals. For handling all these Check out Here our top Riverside SEO Company.
What are the best tools for optimizing a website?
CONVERSION RATE OPTIMIZATION uses the same tools and approaches as WEBSITE OPTIMIZATION. Learning about your users' habits, establishing hypotheses about what changes to your site could induce them to take more of the action you desire, and then monitoring and assessing the success of the changes you make, website optimization is a continuous process of constant improvement.
The kind of tools that are beneficial for website optimization are determined by this method. There are both qualitative and quantitative feedback methods available. Both are critical for identifying the best ways to improve your website.
8 Website Elements to Improve
Website optimization may entail testing:
A headline, or important statements relating to the company's value proposition, depending on the company's purpose.

Using visual media such as photography or video.

The length of a form, which may be adjusted by changing the number of required fields or the order in which they must be completed.

 A conspicuous display of client case studies that illustrate how your product or service helped them succeed.

A call to action (CTA) button or link's visual design, wording, and location.

The navigational structure of the website.

 The location of social sharing features.

 The web page's look and arrangement for a visitor on a mobile device.
About The Author
Hermit Chawla is an MD at AIS Technolabs which is a Web/App design and Development Company, helping global businesses to grow by Global Clients. He loves to share his thoughts on Web & App Development, Clone App Development, and Game Development.
Facebook:- https://www.facebook.com/aistechnolabs
Twitter:- https://twitter.com/aistechnolabs
Linkedin Logo
https://www.linkedin.com/in/hermit-chawla-lion-82b6513b
Odyssey has been the lead content writer and content marketer. He has vast experience in the field of writing. His SEO strategies help businesses to gain maximum traffic and success.