How is the new energy company developing an integrated energy business?
Its essence is driven by the market, using digital technology to facilitate multidimensional coordination and interaction, with multiple goals such as energy efficiency, energy security, service accuracy, ecological coordination, and economy. Achieve.
Therefore, the binding energy business is not only a modern energy-based service industry but also a new format is driven by cross-border innovation.
New energy companies starting integrated energy businesses can reduce social energy costs in terms of social benefits. For companies, they can expand their business scope and increase profitability.
Advantages and constraints
With the power system at its core, Integrated Energy Services strives to change the existing modes of independent planning, independent design, and independent operation of various energy supply systems such as power supply, gas supply, heating, and cooling.
Integrated energy uses the latest physical information technology, intelligent technology, and management modes to organically distribute, convert, store, and consume various energy sources in the process of planning, design, construction, and operation. Tune and optimize to get the most out of it. A new regional energy supply system for renewable energy.
1. Benefits of comprehensive energy business development
Regional Benefits: Due to its widespread business distribution, new energy companies are familiar with many parts of the country and have geographical advantages in obtaining project information and coordinating local government resources.

Investment Benefits: New energy companies have numerous project cases and investment experience in pre-project, project approval, and scientific R & D process management. The integrated energy services business is relatively complex but cheaper than investing in new energy projects such as wind and solar. There is no big difference.
In addition, some new energy companies have experience in industrial investment, M & A, and new business incubation, and have certain advantages in developing and diversifying integrated energy projects.
Cost Advantage:
New energy companies are primarily central or large private sector companies with outstanding advantages in financing costs and risk management.
Financing costs are significantly reduced compared to smaller private companies, and costs for later project development and operations management are increased.
Industrial Benefits: New energy companies are mainly investing in the development of renewable energies such as wind and solar power. This is usually consistent with integrated energy services based on clean energy.
2. Constraints on the development of the integrated energy business
The traditional energy industry is a vertical model that extends mainly from upstream to downstream of the industrial chain, while the integrated energy business is a horizontal model that provides one-stop services to meet customer needs. For new energy companies, the method of changing from the old model to the new model requires some adjustments.
One is the fit of the service model. In other words, from a product-centric model to a customer-centric service model. The traditional energy industry often provides services focused on merchandising products and the service model is focused on products.
Comprehensive energy services are primarily engaged in energy services, and we are developing services focused on the comprehensive needs of our customers. The service model is customer-centric.
Comprehensive energy service companies not only provide energy services to improve customer satisfaction and loyalty, but also to customers in terms of cost, safety, comfort, convenience, and speed. Taking your requirements into account, you can provide your customers with maximum demand behind power consumption. Related services such as property management, waste treatment, carbon finance, and smart living.

The second is the setting of interactive relationships.
The approach of integrated energy services is to develop relationship-focused marketing, establish, maintain and stabilize close, long-term, and interactive relationships with customers, complete the interaction of energy flows, information flows, and business flows.
Frequent development and attraction. Customer visit. Gain a strong awareness and even customer preference towards the company.
New energy companies tend to interact with the electricity grid frequently but have relatively little contact with end customers.
Therefore, it is necessary that companies that are dedicated to the integral energy business urgently coordinate how to change the roles and ways of thinking that have been formed in the long term.
Suggestions related to development ideas
Currently, integrated energy services are still in relatively early stages of development and many companies do not have the capacity to provide integrated energy services to their customers.
For most new energy companies, the advantage lies in the development and operation of new energy projects. There are relatively few advantages in supplying heat, cold, and gas.
Microgrids and other areas are relatively uninvolved when it comes to new forms of energy, such as energy sales, energy storage, and energy distribution networks. In this context, it is difficult to enter directly into the field of integrated energy services.
Therefore, companies are encouraged to phase out measures such as cooperation-merger and acquisition-self-investment and construction.
As a development model, we recommend that you work together and start early.
For new energy companies, electricity is a critical asset and a key competitive advantage, and integrated energy services are also being developed around electricity, especially in the sale of electricity and related value-added services.
Therefore, the easiest way to get to market quickly in the short term is to adopt a collaborative model. Working with power grid companies or companies that are already developing an integrated energy services business will enable rapid fringe benefits and facilitate rapid market entry.

For example, Shenzhen International's Low Carbon Urban Multiple Energy Complementary Integration and Optimization Demonstration Project was jointly conducted by Jingneng Group, Shenzhen Gas, and China Southern Power Grid Integrated Energy Company.
All three have their respective advantages in power generation, gas supply, and distribution network. And fringe benefits. This project is two sub-projects of the regional energy distribution network and the distributed energy stations. The total planned area is approximately 53 square kilometers. Takahashi Park and its surroundings are 5 square kilometers in the extension area, and the central area is about 1 square kilometer.
The construction area of ​​the starting area is about 1.8 million square meters and the construction period is 7 years. Among them, the Jingneng Group is in charge of the construction of distributed power stations, and the Shenneng Group is in charge of industrial projects such as energy-saving and environmental protection industrial parks. The total installed capacity of the project is approximately 60 MW. Gas/steam cogeneration distributed power plant.
In the process of collaboration with related companies, we will fully demonstrate the merits of "electricity", actively acquire the right to operate the distribution network and pursue the merits of the industrial chain. In February 2018, it announced "Measures to divide the distribution area of ​​the incremental distribution business (trial implementation)" (preliminary comment) and stated that "only one company can have the right of operation in the distribution area." Distribution network.
"As a power generation company, it is necessary to actively pursue the right to operate the distribution network and lead the comprehensive monitoring power services business.
Due to the business structure, we recommend establishing an integrated energy division.
Integrated energy services are relatively complex systems engineering, and the unique architecture of traditional energy startups with electricity at their core is not fully compatible with integrated energy.
Therefore, in the new form of business, it is necessary to implement energy planning, construction, supply, operation, and maintenance services with a more comprehensive approach.
This would require the establishment of a special department to coordinate the entire integrated energy business and change the department's previous improvements to be solely responsible for the operational status of the department.
The integrated energy services business model has a significant impact on the traditional energy services business model.
Monitoring the health of new equipment, managing, maintaining, and storing assets, managing and operating energy storage networks, intelligent energy production, and transmission and comprehensive energy consumption will be key trends in the field of energy services. ..
The business of integrated energy requires not only the coordination and management of integrated departments but also the authority to allocate resources to the departments. Only in this way can you get the job done faster and more efficiently.
From a technical perspective, we will focus on building and researching smart energy platforms.
The smart energy platform is the brain of the integrated energy services business. The construction of this platform is related to the operational efficiency and financial benefits of the project.
The smart energy platform uses big data and cloud computing technology to intelligently analyze user needs, load forecasting, device management, information management, distribution operation, and maintenance, response to demand, etc., and effectively support decision-making. An optimal solution that provides services and is ultimately intelligent and optimized.
As an integrated energy services operator and investor, energy startups must choose the best provider for their smart energy platform selection.
Today, many software and service companies offer related services, including Alibaba's cloud-integrated energy services platform, Shuangliang energy-saving intelligent operation, and maintenance platform, and intelligent energy Internet platform developed by Henghua Technology. We focus on recommending a multi-vendor Alibaba Cloud integrated energy services platform.
Alibaba Cloud's Integrated Energy Services Platform creates a competitive integrated energy services business center with a "thick platform, micro-application" approach. This enables green applications such as energy-saving and energy-saving, energy demand side, energy, energy efficiency management, energy storage, and integrated energy and energy trading in microgrids.
The platform is based on the practices and theories of Alibaba's intermediate station, and through the technological components of Alibaba's intermediate station, rapid application innovation and rapid application innovation for the competitive challenges of the integrated energy industry, where the demand is very uncertain. Iterative, operational, and related data mining and analysis capabilities. You can ensure the reliability and stability of your platform while your business grows rapidly.
From a resource acquisition perspective, we encourage you to actively expand your circle of friends.
The integrated energy business involves many stakeholders, including local governments, park managers, park owners, and formerly affiliated service providers.
Relatively complex stakeholders often hinder the smooth execution of projects. In order to acquire the various necessary resources and improve their ability to provide end-to-end solutions to their customers, integrated energy service companies create partnerships, establish good network connectivity, and a mutually beneficial business ecosystem.
It needs to be built. Corporate development alliances generally include strategic alliances between non-competitors, strategic alliances between competitors, joint ventures to develop new businesses, and effective scale effectiveness, risk reduction, and resource acquisition. Includes buyer and supplier associations to develop stable suppliers to promote.
From the project experience, please pay attention to the operation of the comprehensive energy service (multi-energy supplement) demonstration project announced by the state.
In recent years, the National Energy Agency has announced a number of demonstration projects, including the Multi-Energy Supplemental Demonstration Project and the Energy Internet Demonstration Project. Most of these projects are integrated energy business projects. However, the progress and profitability of the project will be different. Therefore, it is advisable to pay attention to the related projects announced or planned by the country.
At the beginning of 2017, the National Energy Authority issued the "Notice Concerning the Announcement of the First Batch of Demonstrative Projects of Complementary Integration and Multi-Energy Optimization", finalizing the first batch of 23 projects with the first batch of multi-energy complementation. He decided to integrate and optimize the demo project.
Currently, the progress of previous projects is very different. Some of them are in operation and some projects face some difficulties due to approval, metric, and pricing issues.
For example, due to the lack of relevant policies, the country has not yet issued an energy pricing policy for natural gas micro gas turbines, energy storage, and complementary and integrated multi-energy projects, which has resulted in companies turn to micro gas turbines. I am investing. Power generation, power storage equipment, and power supplement technology cannot be profitable.
For example, in the decentralized power project in the Xi'an Civil Aerospace Industry National Base, the selling price of local natural gas is high and the price of electricity in the gas power generation network is not fitted, so the project itself is profitable. Its economic benefits are greatly reduced.
On the other hand, the profitability of current integrated energy services projects is not enough. For example, for a comprehensive energy services project led by State Power Investment Corporation and State Grid Comprehensive Energy Group, most of the projects currently in operation are difficult, except for some projects with start-up rights.
Short-term profit. The short-term strategy of the mentioned companies is "relief" and "light profit", which is to lead the acquisition of market opportunities and optimize and improve after accumulating experience in project management.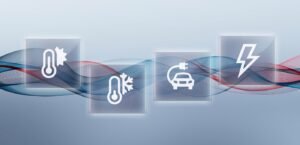 In terms of the scope of our business, we are actively focusing on related industries such as new infrastructure.
As mentioned in the previous section, industrial estates are the first option for an integrated design of the energy business field.
However, with the adjustment of national policies, it is necessary to actively develop new infrastructure and other related emerging industries. A "new infrastructure" is being actively developed, such as 5G base stations, large data centers, industrial internet, and charging batteries for new energy vehicles, and all related fields are high power consumers. Increased local power will result in the large-scale development of distributed power plants.
As the construction of the 5G infrastructure accelerates, the demand for large data centers will grow rapidly. Large data centers have the uninterrupted operation, stable power and cooling loads, and high power consumption and cooling capacity.
There is a large market space for a stable integrated power supply service for cold, heat, and electricity.
Generally speaking, as a new form of the energy business, integrated energy services are relatively rudimentary in development and therefore face problems such as imperfect policies and a lack of talent.
However, integrated energy services are one of the key directions for the future development of the energy industry. As an energy start-up providing clean energy to society, we can develop an integrated energy services business and seize the opportunity to foster more business models.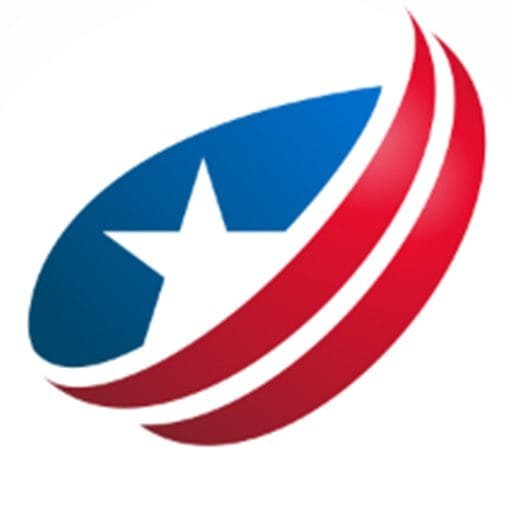 Odyssey has been the lead content writer and content marketer. He has vast experience in the field of writing. His SEO strategies help businesses to gain maximum traffic and success.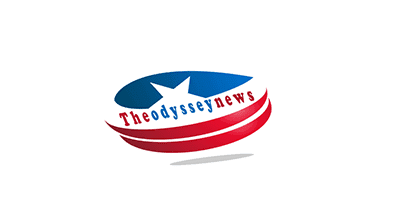 How to buy a villa in Northern Cyprus?
Owning a home in Northern Cyprus is the dream and goal of many citizens from other countries. Indeed, own housing is the main and first condition for applicants for a Northern Cypriot residence permit. Your own personal property in Cyprus – it is a great opportunity to spend time at the resort, relax, and also to make money on investments.
Real estate in Northern Cyprus for living and investment
The local business environment and the state of the rental market provide excellent investment opportunities for third-country nationals. Professional investors have already rushed to buy apartments in Northern Cyprus to receive a stable passive income. Some families choose to move completely to Cyprus – the country is well known for its loyal taxation and safety. It is a place with an incredibly comfortable climate – low humidity, mild temperature all year round, warm sea, fresh fruit and more. Few people know, but Cyprus is notable for quality education, so if you are thinking about moving, this is a great opportunity for your children to get a quality education in one of the local prestigious universities.
You need expert support in buying property in North Cyprus for the following reasons:
knowledge of the real estate market allows you to select promising properties;
experts have business connections for obtaining an installment plan from the developer;
support of the purchase and sale transaction protects you from the risks of fraud;
correct preparation of documents is the key to a successful acquisition;
representation of your interests in the immigration service is the best option for foreigners.
It should not be forgotten that property in Northern Cyprus cannot be purchased in certain locations that are related to cultural and historical heritage. As in other countries, there are some restrictions that must be taken into account in the selection of real estate.
Expert assistance from Prime Pro Investment
Representing your interests when buying real estate in northern Cyprus guarantees you the absolute purity of the transaction and the opportunity to move the whole family to a paradise on earth. Moreover, Prime Pro Investment experts know how to properly prepare documents that must be translated into Turkish or English, and also certified by a notary. With comprehensive support, you can not only buy a house in Cyprus, but also get a residence permit.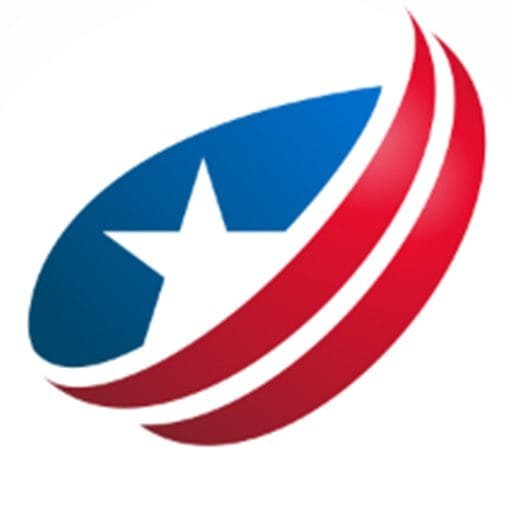 Odyssey has been the lead content writer and content marketer. He has vast experience in the field of writing. His SEO strategies help businesses to gain maximum traffic and success.
The Business Benefits of Energy Efficiency: How to Unlock Cost Savings and Drive Growth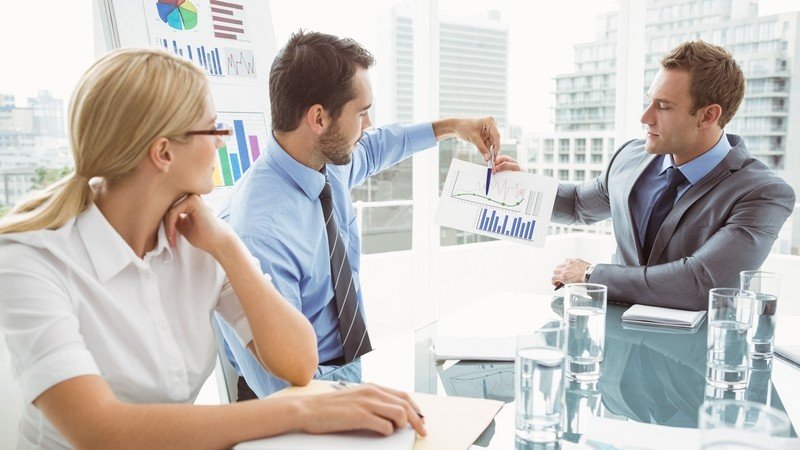 In today's world, businesses are constantly seeking ways to improve their bottom line, increase their profitability, and drive growth. Energy efficiency is one of the most effective strategies for achieving these goals. Not only does it help companies save money on their energy bills, but it also offers a range of other benefits, from reducing carbon emissions to enhancing brand reputation. In this article, we'll explore the business benefits of energy efficiency and provide actionable tips for unlocking cost savings and driving growth. Whether you're a small business owner or a corporate executive, this guide will help you understand why energy efficiency matters and how you can leverage it to boost your bottom line. So, let's dive in and discover the power of energy efficiency for your business!
The Business Case for Energy Efficiency
Energy efficiency is a smart business decision that can help you save money, reduce your carbon footprint, and increase your competitiveness. The first step in unlocking the benefits of energy efficiency is to understand the business case for it. Put simply, energy efficiency means using less energy to achieve the same results. This can be achieved through a range of measures, from upgrading to more energy-efficient equipment to implementing better controls and monitoring systems. By reducing your energy consumption, you can lower your energy bills and improve your bottom line. But the benefits don't stop there.
Cost Savings from Energy Efficiency
One of the most significant benefits of energy efficiency is cost savings. By reducing your energy consumption, you can lower your energy bills and improve your bottom line. There is a range of measures you can take to achieve these cost savings, from upgrading to more energy-efficient equipment to implementing better controls and monitoring systems.
For example, upgrading to energy-efficient lighting can save you up to 75% on your lighting energy costs. Similarly, upgrading to more energy-efficient HVAC systems can save you up to 30% on your heating and cooling costs. By implementing these measures, you can achieve significant cost savings over the long term.
But the benefits of energy efficiency don't stop with cost savings. By reducing your energy consumption, you can also reduce your carbon footprint and enhance your brand reputation. This can help you attract and retain customers, generate more revenue, and drive growth over the long term.
Increased Revenue from Energy Efficiency
In addition to cost savings, energy efficiency can also help you increase your revenue. By reducing your energy consumption, you can free up resources to invest in other areas of your business, such as marketing, research and development, or expansion. This can help you generate more revenue and drive growth over the long term.
For example, if you invest in energy-efficient equipment, you can lower your energy bills and use the savings to invest in new products or services. Similarly, if you implement energy-efficient measures in your operations, you can reduce your operating costs and use the savings to invest in new marketing campaigns or customer acquisition strategies. By taking these steps, you can increase your revenue and drive growth over the long term.
Examples of Successful Energy Efficiency Initiatives
https://www.beeanglia.org/ is an organization that helps businesses and individuals reduce their carbon footprint and save money through energy efficiency. The organization has helped a range of businesses achieve significant cost savings and other benefits through energy-efficient measures. Here are a few examples of successful energy efficiency initiatives by Beeanglia.org:
One small business in the food industry was able to reduce its energy bills by 40% by implementing energy-efficient lighting, HVAC systems, and kitchen equipment.
A large office building was able to reduce its energy consumption by 25% by implementing better controls and monitoring systems for lighting, HVAC, and other equipment.
A manufacturing company was able to reduce its energy consumption by 20% by upgrading to more energy-efficient equipment and implementing better controls and monitoring systems.
These examples demonstrate the significant cost savings and other benefits that can be achieved through energy efficiency. By implementing energy-efficient measures, businesses can reduce their energy consumption, lower their energy bills, and enhance their brand reputation.
Conclusion and Next Steps
In conclusion, energy efficiency is a smart business decision that can help you save money, reduce your carbon footprint, and increase your competitiveness. By implementing energy-efficient measures, you can achieve significant cost savings, increase your revenue, and enhance your brand reputation.
Hello! My name is Mr. Abbax khan. I am a content writer & full-time professional Web Designer and Developer specially WORDPRESS with vast experience. I started my graduation in 2016 and graduated in 2020. I'm a professional article and blog writer, has written dozens of content on different topics and worked with professionals all over the globe.
5 Reasons to Choose Holborn in London as Your Business's Home Base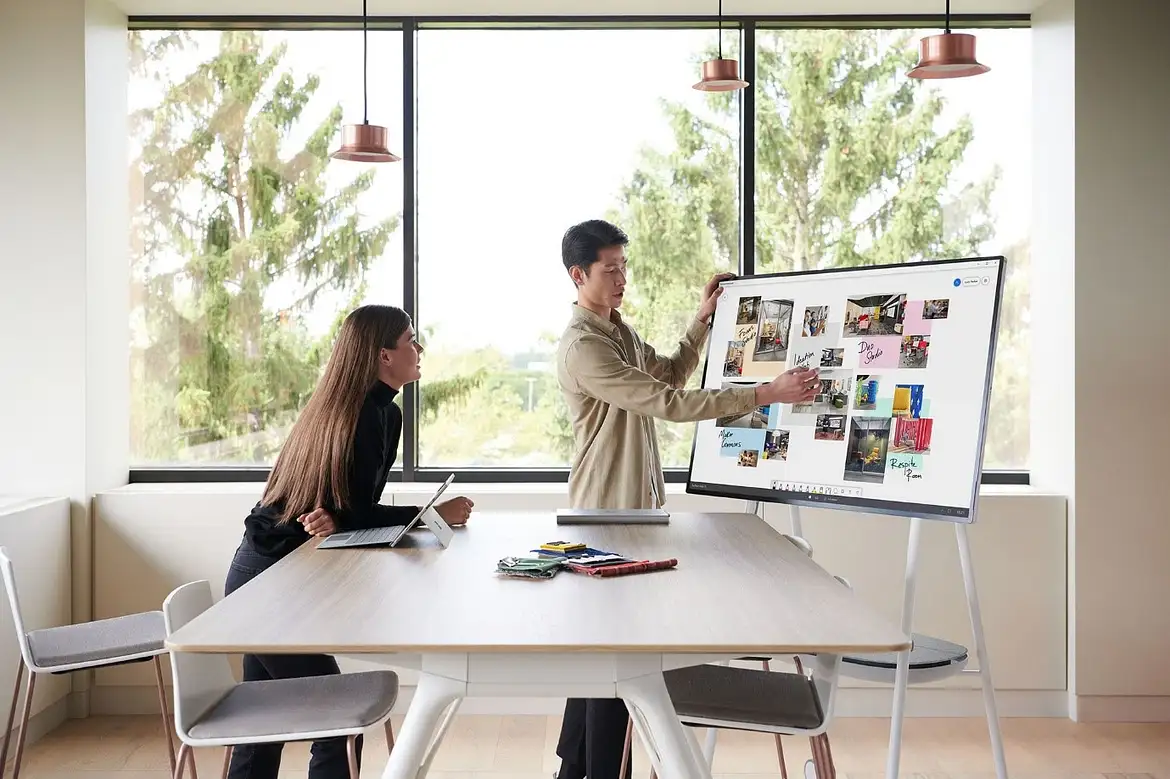 Business owners who want to base their business in a central location that is full of personality should choose Holborn. This district, once branded as Midtown, is situated between the West End and the City. It boasts beautiful old buildings, atmospheric pubs, and great dining spots for business meetings, and it is also home to a few corporate giants. Here are 5 reasons to choose Holborn in London to base your company.
1.    Beautiful Office Space
Holborn is filled with stunning architecture and gothic buildings, which means that business owners can choose from an array of unique office spaces to call their homes. The Workplace Company is a great place to start if you are looking for an eye-catching office space to rent in Holborn London. Not only are some of the office buildings in Midtown inspiring, but they are also more affordable than their more central counterparts. Thanks to the rise in the cost of office spaces in the West End, Holborn's workspaces are generally more competitively priced. You can choose from different types of workspaces in Holborn, including serviced spaces and leasehold offices.
2.    Convenient Transport links
Midtown has many convenient transport links, including Holborn, Farringdon, Blackfriars, and Chancery Lane. Stratford International can be reached in around 30 minutes, while St Pancras International is actually located in Midtown. If you're heading out of the country, it is possible to reach Heathrow airport and Gatwick airport in just one hour. Of course, congestion can delay your journey, so always bear this in mind, but on good days, you can be safe in the knowledge that you will get to where you need to be.
3.    Rub Shoulders with Industry Giants
Many corporate giants have chosen a Holborn address to base their headquarters. You can find large corporations, such as Amazon, Unilever, and Deloitte in the local area. You can even find the European headquarters of Warner Bros, Warner House, situated in Midtown. Being around successful companies such as these can be incredibly motivating and boost productivity and ambition within your own company.
4.    Impress Clients
Although there are many fine dining establishments nearby in the City of London and the West End, you can wine and dine clients at excellent eateries in Midtown itself. Holborn Dining Room offers British fare on High Holborn, while Scarfes Bar is a trendy place to socialise after work. They offer a wide selection of tipples, and you can even enjoy some live music on most nights. Besides business lunches and meetings with clients, being in close proximity to good restaurants and watering holes is great for employees.
5.    Healthy Living
Not only are the many local food and drink places great for your team, but the plethora of health centres and gyms are also a major draw for employees. Mainstream brands, such as Gymbox, Virgin Active, and PureGym, as well as independent gyms, are easily accessible from Holborn. Having facilities such as these nearby will encourage your employees to stay healthy. Regular exercise is great for all-around health and well being. The body becomes stronger and fitter, and staying active can reduce stress levels too.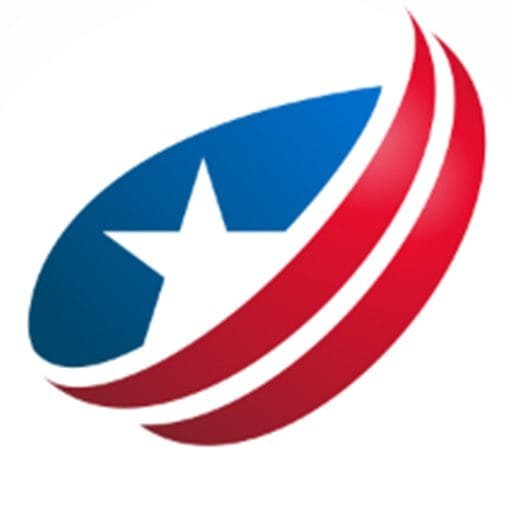 Odyssey has been the lead content writer and content marketer. He has vast experience in the field of writing. His SEO strategies help businesses to gain maximum traffic and success.