How is the new energy company developing an integrated energy business?
Its essence is driven by the market, using digital technology to facilitate multidimensional coordination and interaction, with multiple goals such as energy efficiency, energy security, service accuracy, ecological coordination, and economy. Achieve.
Therefore, the binding energy business is not only a modern energy-based service industry but also a new format is driven by cross-border innovation.
New energy companies starting integrated energy businesses can reduce social energy costs in terms of social benefits. For companies, they can expand their business scope and increase profitability.
Advantages and constraints
With the power system at its core, Integrated Energy Services strives to change the existing modes of independent planning, independent design, and independent operation of various energy supply systems such as power supply, gas supply, heating, and cooling.
Integrated energy uses the latest physical information technology, intelligent technology, and management modes to organically distribute, convert, store, and consume various energy sources in the process of planning, design, construction, and operation. Tune and optimize to get the most out of it. A new regional energy supply system for renewable energy.
1. Benefits of comprehensive energy business development
Regional Benefits: Due to its widespread business distribution, new energy companies are familiar with many parts of the country and have geographical advantages in obtaining project information and coordinating local government resources.

Investment Benefits: New energy companies have numerous project cases and investment experience in pre-project, project approval, and scientific R & D process management. The integrated energy services business is relatively complex but cheaper than investing in new energy projects such as wind and solar. There is no big difference.
In addition, some new energy companies have experience in industrial investment, M & A, and new business incubation, and have certain advantages in developing and diversifying integrated energy projects.
Cost Advantage:
New energy companies are primarily central or large private sector companies with outstanding advantages in financing costs and risk management.
Financing costs are significantly reduced compared to smaller private companies, and costs for later project development and operations management are increased.
Industrial Benefits: New energy companies are mainly investing in the development of renewable energies such as wind and solar power. This is usually consistent with integrated energy services based on clean energy.
2. Constraints on the development of the integrated energy business
The traditional energy industry is a vertical model that extends mainly from upstream to downstream of the industrial chain, while the integrated energy business is a horizontal model that provides one-stop services to meet customer needs. For new energy companies, the method of changing from the old model to the new model requires some adjustments.
One is the fit of the service model. In other words, from a product-centric model to a customer-centric service model. The traditional energy industry often provides services focused on merchandising products and the service model is focused on products.
Comprehensive energy services are primarily engaged in energy services, and we are developing services focused on the comprehensive needs of our customers. The service model is customer-centric.
Comprehensive energy service companies not only provide energy services to improve customer satisfaction and loyalty, but also to customers in terms of cost, safety, comfort, convenience, and speed. Taking your requirements into account, you can provide your customers with maximum demand behind power consumption. Related services such as property management, waste treatment, carbon finance, and smart living.

The second is the setting of interactive relationships.
The approach of integrated energy services is to develop relationship-focused marketing, establish, maintain and stabilize close, long-term, and interactive relationships with customers, complete the interaction of energy flows, information flows, and business flows.
Frequent development and attraction. Customer visit. Gain a strong awareness and even customer preference towards the company.
New energy companies tend to interact with the electricity grid frequently but have relatively little contact with end customers.
Therefore, it is necessary that companies that are dedicated to the integral energy business urgently coordinate how to change the roles and ways of thinking that have been formed in the long term.
Suggestions related to development ideas
Currently, integrated energy services are still in relatively early stages of development and many companies do not have the capacity to provide integrated energy services to their customers.
For most new energy companies, the advantage lies in the development and operation of new energy projects. There are relatively few advantages in supplying heat, cold, and gas.
Microgrids and other areas are relatively uninvolved when it comes to new forms of energy, such as energy sales, energy storage, and energy distribution networks. In this context, it is difficult to enter directly into the field of integrated energy services.
Therefore, companies are encouraged to phase out measures such as cooperation-merger and acquisition-self-investment and construction.
As a development model, we recommend that you work together and start early.
For new energy companies, electricity is a critical asset and a key competitive advantage, and integrated energy services are also being developed around electricity, especially in the sale of electricity and related value-added services.
Therefore, the easiest way to get to market quickly in the short term is to adopt a collaborative model. Working with power grid companies or companies that are already developing an integrated energy services business will enable rapid fringe benefits and facilitate rapid market entry.

For example, Shenzhen International's Low Carbon Urban Multiple Energy Complementary Integration and Optimization Demonstration Project was jointly conducted by Jingneng Group, Shenzhen Gas, and China Southern Power Grid Integrated Energy Company.
All three have their respective advantages in power generation, gas supply, and distribution network. And fringe benefits. This project is two sub-projects of the regional energy distribution network and the distributed energy stations. The total planned area is approximately 53 square kilometers. Takahashi Park and its surroundings are 5 square kilometers in the extension area, and the central area is about 1 square kilometer.
The construction area of ​​the starting area is about 1.8 million square meters and the construction period is 7 years. Among them, the Jingneng Group is in charge of the construction of distributed power stations, and the Shenneng Group is in charge of industrial projects such as energy-saving and environmental protection industrial parks. The total installed capacity of the project is approximately 60 MW. Gas/steam cogeneration distributed power plant.
In the process of collaboration with related companies, we will fully demonstrate the merits of "electricity", actively acquire the right to operate the distribution network and pursue the merits of the industrial chain. In February 2018, it announced "Measures to divide the distribution area of ​​the incremental distribution business (trial implementation)" (preliminary comment) and stated that "only one company can have the right of operation in the distribution area." Distribution network.
"As a power generation company, it is necessary to actively pursue the right to operate the distribution network and lead the comprehensive monitoring power services business.
Due to the business structure, we recommend establishing an integrated energy division.
Integrated energy services are relatively complex systems engineering, and the unique architecture of traditional energy startups with electricity at their core is not fully compatible with integrated energy.
Therefore, in the new form of business, it is necessary to implement energy planning, construction, supply, operation, and maintenance services with a more comprehensive approach.
This would require the establishment of a special department to coordinate the entire integrated energy business and change the department's previous improvements to be solely responsible for the operational status of the department.
The integrated energy services business model has a significant impact on the traditional energy services business model.
Monitoring the health of new equipment, managing, maintaining, and storing assets, managing and operating energy storage networks, intelligent energy production, and transmission and comprehensive energy consumption will be key trends in the field of energy services. ..
The business of integrated energy requires not only the coordination and management of integrated departments but also the authority to allocate resources to the departments. Only in this way can you get the job done faster and more efficiently.
From a technical perspective, we will focus on building and researching smart energy platforms.
The smart energy platform is the brain of the integrated energy services business. The construction of this platform is related to the operational efficiency and financial benefits of the project.
The smart energy platform uses big data and cloud computing technology to intelligently analyze user needs, load forecasting, device management, information management, distribution operation, and maintenance, response to demand, etc., and effectively support decision-making. An optimal solution that provides services and is ultimately intelligent and optimized.
As an integrated energy services operator and investor, energy startups must choose the best provider for their smart energy platform selection.
Today, many software and service companies offer related services, including Alibaba's cloud-integrated energy services platform, Shuangliang energy-saving intelligent operation, and maintenance platform, and intelligent energy Internet platform developed by Henghua Technology. We focus on recommending a multi-vendor Alibaba Cloud integrated energy services platform.
Alibaba Cloud's Integrated Energy Services Platform creates a competitive integrated energy services business center with a "thick platform, micro-application" approach. This enables green applications such as energy-saving and energy-saving, energy demand side, energy, energy efficiency management, energy storage, and integrated energy and energy trading in microgrids.
The platform is based on the practices and theories of Alibaba's intermediate station, and through the technological components of Alibaba's intermediate station, rapid application innovation and rapid application innovation for the competitive challenges of the integrated energy industry, where the demand is very uncertain. Iterative, operational, and related data mining and analysis capabilities. You can ensure the reliability and stability of your platform while your business grows rapidly.
From a resource acquisition perspective, we encourage you to actively expand your circle of friends.
The integrated energy business involves many stakeholders, including local governments, park managers, park owners, and formerly affiliated service providers.
Relatively complex stakeholders often hinder the smooth execution of projects. In order to acquire the various necessary resources and improve their ability to provide end-to-end solutions to their customers, integrated energy service companies create partnerships, establish good network connectivity, and a mutually beneficial business ecosystem.
It needs to be built. Corporate development alliances generally include strategic alliances between non-competitors, strategic alliances between competitors, joint ventures to develop new businesses, and effective scale effectiveness, risk reduction, and resource acquisition. Includes buyer and supplier associations to develop stable suppliers to promote.
From the project experience, please pay attention to the operation of the comprehensive energy service (multi-energy supplement) demonstration project announced by the state.
In recent years, the National Energy Agency has announced a number of demonstration projects, including the Multi-Energy Supplemental Demonstration Project and the Energy Internet Demonstration Project. Most of these projects are integrated energy business projects. However, the progress and profitability of the project will be different. Therefore, it is advisable to pay attention to the related projects announced or planned by the country.
At the beginning of 2017, the National Energy Authority issued the "Notice Concerning the Announcement of the First Batch of Demonstrative Projects of Complementary Integration and Multi-Energy Optimization", finalizing the first batch of 23 projects with the first batch of multi-energy complementation. He decided to integrate and optimize the demo project.
Currently, the progress of previous projects is very different. Some of them are in operation and some projects face some difficulties due to approval, metric, and pricing issues.
For example, due to the lack of relevant policies, the country has not yet issued an energy pricing policy for natural gas micro gas turbines, energy storage, and complementary and integrated multi-energy projects, which has resulted in companies turn to micro gas turbines. I am investing. Power generation, power storage equipment, and power supplement technology cannot be profitable.
For example, in the decentralized power project in the Xi'an Civil Aerospace Industry National Base, the selling price of local natural gas is high and the price of electricity in the gas power generation network is not fitted, so the project itself is profitable. Its economic benefits are greatly reduced.
On the other hand, the profitability of current integrated energy services projects is not enough. For example, for a comprehensive energy services project led by State Power Investment Corporation and State Grid Comprehensive Energy Group, most of the projects currently in operation are difficult, except for some projects with start-up rights.
Short-term profit. The short-term strategy of the mentioned companies is "relief" and "light profit", which is to lead the acquisition of market opportunities and optimize and improve after accumulating experience in project management.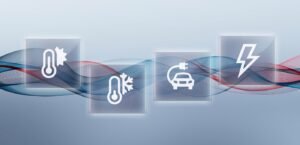 In terms of the scope of our business, we are actively focusing on related industries such as new infrastructure.
As mentioned in the previous section, industrial estates are the first option for an integrated design of the energy business field.
However, with the adjustment of national policies, it is necessary to actively develop new infrastructure and other related emerging industries. A "new infrastructure" is being actively developed, such as 5G base stations, large data centers, industrial internet, and charging batteries for new energy vehicles, and all related fields are high power consumers. Increased local power will result in the large-scale development of distributed power plants.
As the construction of the 5G infrastructure accelerates, the demand for large data centers will grow rapidly. Large data centers have the uninterrupted operation, stable power and cooling loads, and high power consumption and cooling capacity.
There is a large market space for a stable integrated power supply service for cold, heat, and electricity.
Generally speaking, as a new form of the energy business, integrated energy services are relatively rudimentary in development and therefore face problems such as imperfect policies and a lack of talent.
However, integrated energy services are one of the key directions for the future development of the energy industry. As an energy start-up providing clean energy to society, we can develop an integrated energy services business and seize the opportunity to foster more business models.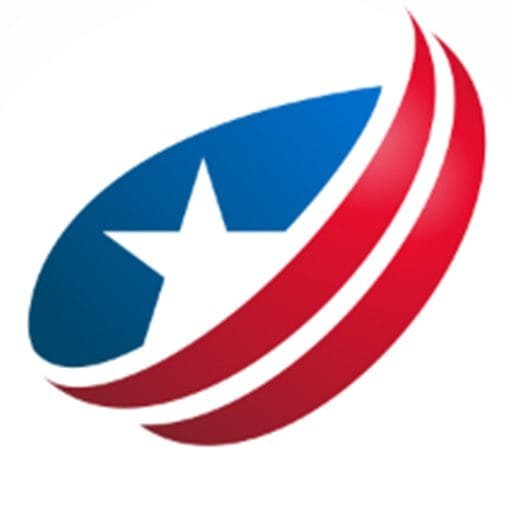 Odyssey has been the lead content writer and content marketer. He has vast experience in the field of writing. His SEO strategies help businesses to gain maximum traffic and success.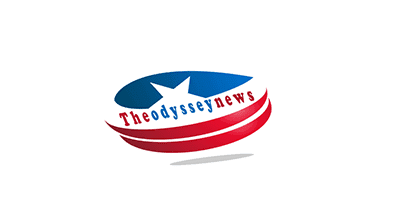 UK to pay half of business winter energy bills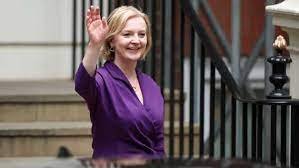 London: Britain on Wednesday launched a six-month plan starting in October to pay about half of energy bills for businesses, as Prime Minister Liz Truss seeks to stop companies going under as a result of rocketing prices.
The news precedes a mini-budget Friday when finance minister Kwasi Kwarteng is expected to unveil tax cuts to help a nation struggling with decades-high inflation.
Wholesale electricity and gas prices for businesses — except the energy sector — as well as charities, hospitals and schools will be capped at half the expected cost on the open market, the government said in a statement.
The announcement comes after Truss launched plans for a two-year household energy price freeze which also starts next month.
"We have stepped in to stop businesses collapsing, protect jobs and limit inflation," Kwarteng said Wednesday.
The chancellor of the exchequer will Friday set out the overall cost of both energy freeze schemes.
His budget will seek to boost economic growth amid forecasts that Britain will this year sink into recession on sky-high energy bills fuelled by the invasion of Ukraine by major oil and gas producer Russia.
The Confederation of British Industry (CBI) welcomed Wednesday´s announcement.
"The package will ease worries about otherwise viable businesses shutting-up shop," said Matthew Fell, chief policy director at the lobby group.
The CBI meanwhile urged a long-term energy solution to increase Britain´s supplies while ramping up efficiency measures to lower demand.
Truss took office on September 6, two days before the death of Queen Elizabeth II, after winning an election of Conservative party members on a tax-cutting platform.
She is committed to scrapping planned tax hikes on both company profits and salaries that predecessor Boris Johnson signed off upon.
Media reports suggest that the government will also scrap an EU limit on bankers´ bonuses following Brexit.
On the London stock market, homebuilders saw their shares rebound on speculation that Truss could cut tax levied on purchases of residential properties.
The tax-cutting plans like those proposed by Truss have come in for criticism from US President Joe Biden, who spoke out against the policy of "trickle-down economics" favoured by the Democrat´s Republican opponents.
The approach hinges on hopes that policies which immediately boost the wealthy will trickle down the economy to reach the less well-off.
"I am sick and tired of trickle-down economics. It has never worked," Biden had tweeted on Tuesday.
Speaking ahead of Biden´s tweet, Truss addressed this point.
"I don´t accept this argument that cutting taxes is somehow unfair," she told Sky News earlier this week.
"What we know is people on higher incomes generally pay more tax.
"So when you reduce taxes, there is often a disproportionate benefit because those people are paying more taxes in the first place," she added.
The two leaders meet Wednesday at the UN in New York.
A day later, the Bank of England is expected to once more ramp up its main interest rate in a bid to dampen sky-high inflation.
Economists warn that the UK´s cost-of-living measures will ravage public finances already reeling from pandemic expenditure.
Analysts from British bank Barclays estimate the cost of the government´s total spending could hit £235 billion ($267 billion).
While official data Wednesday showed British public borrowing improved in August, it is expected to surge as the government funds the planned tax cuts.
Public sector net borrowing, the state´s preferred measure of the deficit, hit £11.8 billion last month, the Office for National Statistics said.
That was down from £14.4 billion a year earlier but was far more than its pre-pandemic 2019 level of £5.3 billion.
I am an experienced financial analyst & writer who is well known for his ability to foretell market trends as well.