How is Customer Retention Important for Increasing Profitability?
Acquiring a customer has a certain cost to the company, which is easy to acquire if you have an efficient marketing team. The real challenge for businesses is to create a strong relationship with clients to sustain and retain them. The customers can get easily associated and dissociated with the company.  
If you get repetitive and referral business from your existing customers then they are happy with your services. And if the majority of your customers shop at your outlet just once; then you need to change the process, products, or services. The best CRM software will help build a strong relationship with the customer and retain them for a longer period. In this blog, we will cover the importance of customer retention to increase profitability.  
How does customer retention increase profitability?
Higher return on investment:    
As discussed earlier, customer acquisition has a certain cost to the company, which an organization does as an investment. Every business owner or leader does an investment thinking about he will get returns on it. If you can successfully acquire the customer and give them the best shopping and aftersales experience. Additionally, if your products and services are excellent which have a lesser drawback. That's it; you do not need anything extra to retain the customer. Furthermore, the CRM software will centralize everything on one platform, which will help your team to strengthen their relationship with clients.  As there is only a one-time investment in customer acquisition and get repetitive business; it will result in a higher ROI.  
Loyal customer base:    
Loyal customers are unpaid brand ambassadors who will spread positive word about your products and services. No one can deny that referral customer is the easiest to convince because they already have a positive brand image created by your loyal client.  As you getting publicity for free you do not have to spend extra money to acquire this customer which will add to your profits.  
Business expansion:    
If you have loyal and honest customers that have a positive image of your brand, no one other than you can change their perception. As you will get repetitive and referral bonuses from your existing customers, no one can stop your business expansion. Moreover, the best CRM software in India will help; to acquire a loyal customer base, then you can use the profits to penetrate; a new market. Penetration of a new customer base or market will help your business expand to different horizons.  
What retention strategies will help to increase the profits
?
As we discussed the advantages of customer retention, now; let us dive deep into the strategies that will help achieve this goal.  
Identify the customer requirement to suffice them:    
The market and customer trends or preferences are changing with time businesses must understand them. Once you understand, the demand you can modify your products and services to suffice them. The top CRM software in India will help track the market and customer trends and analyze them to make the necessary changes. If you evolve your products and services, it will be easy to retain your customers.  
Efficiently engage with your customers:    
It is not like that you sell a product to the customer, and your work is over at that point. Well, it is the start of the relationship between your brand and the customers. Businesses can use strategies like events, campaigns, sales and collect feedback to engage with the customer. The cloud-based CRM software; will help to effectively engage with your customer with relevancy, which will help retain them.  
Benefit the loyal customers:    
A loyalty and rewards program are a perfect way to show your customers that you care about them and appreciate their business. The CRM software solution will help to design and maintain a loyalty program that helps in customer retention.  
Seize; cross-sell and upsell opportunities:    
Other than acquiring new clients, organizations can make more revenue; by doing cross-sell, upsell, and add services to the package. The best CRM software will help to identify and seize the cross-sell and upsell opportunities. This strategy will help you retain the customer and make more revenue to increase the profitability of your business.  
Implement drip emails:    
Drip email marketing is an efficient way to connect with your customers regularly and let them know about the offers, discounts, and deals. Drip email will help to remind the customer about your brand and increase the conversion rate. The CRM software will help to automate the drip email marketing campaign and send an email to your entire database within a single click.  
Train your team to retain customers:    
Other than all the above strategies, the most effective one is to train your employees on how to retain them. Because your employees are facing and interacting with the customers and human connection cannot; be replaced with offers or technology. If your team is efficiently trained on how to retain customers then will be a higher retention rate.  
Conclusion:    
Many business leaders and experts agree that higher customer retention; will have a higher return on investment, which will increase your profits. Implementation of the best CRM software in India; will help strengthen your customer relationship and increase; your revenue.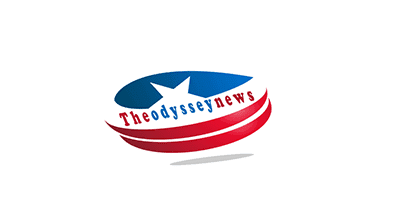 How to Make a Candle Holder with Picture Frame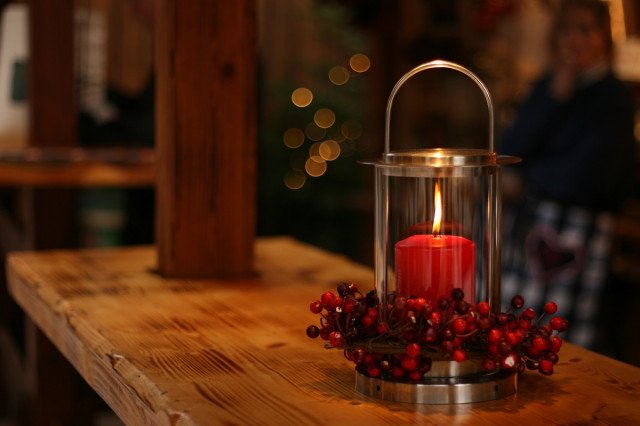 Candle holders re a great way to add ambiance to any room, and they can also be used to make a room feel more cozy or intimate. In this tutorial, you will learn how to make a candle holder with picture frame.
You will need:
A picture frame (any size will do)
A hot glue gun
A candle (light tea candles work well)
Instructions:
Remove the backing and glass from the picture frame.
Trace the outline of the glass onto the back of the frame.
Cut out the traced shape with a utility knife. Be careful not to cut yourself!
Apply hot glue to the inside edges of the frame.
Place the glass back into the frame, and press it into place. The hot glue will hold it in place.
Place a candle onto the glass, and light it. Enjoy your new candleholder!
Candle holders are not just functional items, but they can also be beautiful pieces of home décor. They come in all shapes and sizes, and many people enjoy choosing a candle holder that is unique to their style. While there are many different types of candle holders available on the market today, one of the most popular varieties is the candle holder with picture frame
Candle holders with picture frames are a great way to display your favorite photos or images, and they provide a unique way to showcase your style and make a statement in your home décor. You can find candle holders with picture frames in various materials, including glass, metal, wood, and even ceramic. Get in touch with Picture Flame to purchase the best candle holder with picture frames. The type of material you choose will depend on your personal preferences and the overall look you are trying to achieve in your home.
If you are looking for a unique way to display your photos or images, a candle holder with a picture frame or gold oval picture frame is a great option. They offer a wide variety of styles and designs, so you are sure to find one that fits your taste and décor. Candle holders with picture frames are a great addition to any home, and they make a perfect gift for any occasion.
A candle holder with a picture frame is stylish for displaying your favorite scented candle. This item looks great, but it also gives off a delightful scent! You can also use it as an attractive DIY home decor piece. Make a picture frame candle holder or round picture frame for a friend or loved one this holiday season! The process is relatively simple and doesn't take much time. Once you have completed this project, you can fill it with a scented candle to enjoy. They will look beautiful and gives your room a stylish new look which you and your family will loved it. You can also gift it to your loved ones making a special place in their heart.
Then, paint the picture frame and candleholder. Insert the picture into the frame and secure it in place. Put hot glue on the bottom part of the candle holder and hold it for one minute. Once the glue dries, you're done! The picture frame and candleholder are now ready to display! You've just created a beautiful centerpiece! Just remember to clean them well afterward! After the glue dries, you can remove them. Moreover, you can purchase high-quality and stylish candle holder with picture frame from Picture Flame. They offer these items at affordable and cheap rates so that everyone can buy it without hurting their wallet.
Hello! My name is Mr. Abbax khan. I am a content writer & full-time professional Web Designer and Developer specially WORDPRESS with vast experience. I started my graduation in 2016 and graduated in 2020. I'm a professional article and blog writer, has written dozens of content on different topics and worked with professionals all over the globe.