How Graphic Designing Can help in Shaping your Business
Designing has always been a huge part of the business world. From the early design of the product containers into different shapes and sizes to the modern branding phenomenon of the new era, designing has always kept pace with the growth of businesses. Graphic designing is the child of technology that is currently taking over the industry and molding the business industry.
You might be wondering how designing can have such a far and wide impact on the business world? Here is an introduction to how it influences businesses:
How Graphic Designing Fits into the Business Frame
To understand the role of graphic design in the business world let us discuss it in the form of a chain:
Businesses need marketing for making sales, the marketing is supported by advertisements of different sorts which include social media marketing posts, online advertisements, and blogging, etc. To make all these contents appealing to the audience, deliver the message creatively and convert audiences to clients, your business will need designers to execute such tasks.
Another phenomenon that is heavily backed by design and highly important is branding. This includes the use of specific colors, typography, and logos to represent your business and help customers gain familiarity with your trade. Logo design holds importance to every business for easy recognition among customers and every brand has its own.
Design services are not limited to online content only; designers are tasked with the production of business cards, brochures, and banners, etc. that help in educating the customers about your business.
The purpose of Graphic designs
Visual communication that uses colors, typesetting, and images to deliver messages and ideas, graphic designs are aimed to grab the attention of and attract customers. It can improve sales and brand awareness, opening new business avenues, through a calculated blend of motion pictures, illustrations, and photosets. There are purposes of graphic designing that are plenty and diverse, some are mentioned below:
Creates Foundation for Your Branding Strategy
The core purpose of designing stands in the branding of businesses. The use of logos and colors that the audience can easily associate with your brand, is important. Through the study of different colors and designs to understand their positive impact on the customer psyche, the current trends in the market, and a differentiating factor from the competing brands, designers make sure your brand is as unique as it can get.
Makes Things More Presentable
One of the most important things in business is the beautified presentation, be it of your products and services or the website and outlets; customers are drawn to the visual appeal and act fast when something grabs their attention. The creation of a positive thought around your products can help customers trust your brand more.
Improve Customer Interaction
Your audience has neither the time nor the interest in reading through long lines and lines of texts. Your designers have a creative way of delivering long messages through info-graphs and banners etc. This way more information is processed by the customers in a shorter time. Thus, customer experience is improved and waste of time is avoided.
Benefits of Good Designing
As we previously mentioned the huge contributions of designing in branding and recognition of your products and trade, here are a few more ways it can benefit your business:
Making the Right First Impression
Customers judge businesses and products based on their first impression and experience of the respective brand. If your business manages to deliver the first blow effectively, you can secure client loyalty. Creating a logo that is memorable, helps the customers to distinguish your business from all others. Besides, customers are most likely to remember their first impressions of different products and commerce, so it would be wise to make the best out of it.
Your branding starts from the homepage of your website and spreads to the packaging of products and all across your business. The key to keeping customers close is to make sure you express consistency throughout your trade. For instance, for the e-commerce sector, customers are often unhappy about the difference between the site of purchase and the products they get. Hence, it is crucial to keep your branding design consistent.
Building Brand Recognition
For the human brain, it is difficult to forget visually appealing sights. Through designing the right branding elements, you can print a permanent identity of your business in the minds of customers. The logo is something used in every aspect of your business so it must be relatable to the clients.
Designing has its roles to play in multiple parts of your business, from marketing to the selling point. To take it lightly is a mistake no business can afford. Right Eye Marketing brings you the best of services in graphic designing and all your marketing needs. Through teamwork and synchronization of our experts, your business is guaranteed to have leads converted to clients.
How to choose a home security system?
The home security providers in Brooklyn NY provide a network of connected devices to ensure the safety of your home or premises from any unwanted intrusion. This is a general idea of the job of home security services.
The reality is that every household or property has its own set of unique demands and needs for a security system. To help you select the one suiting your needs, we have compiled a comprehensive step-by-step guide that will help you select a reliable security system for your home.
Without any further delay, let's get started. Follow these simple five steps.
1) Identify your exact underlying purpose for a security system
The first step towards selecting a security system is to ask questions. What sort of need do you want your security system to fulfill for you? There are multiple kinds of security systems that are generally available in the market, the top three are:
Home Automation,
Intruder Protection,
Environmental Monitoring.
Home automation security systems are the most technologically advanced and well-developed. They comprise multiple interconnected devices that operate through the internet. The homeowner can control these devices via their handheld device or voice commands. Cool, no?
The intruder protection systems keep your premises safe from intruders. They comprise sensor alarms and window films to detect unwanted trespassing on your surroundings. The alarms would go off as soon as an intrusion is detected on the property alerting the local law enforcement authorities.
2) Select a suitable set of components
There are multiple options available for home security packages for all kinds of homes. You can mix and match many options to come up with one that serves your needs. But before selecting the package, you need to identify the type of components you require for your home security system. Of course, you will not need all of them, or would you?
If you opt for a smart doorbell, it will help you verify the identity of individuals before you allow them to enter your premises. But you can connect these smart doorbells with sensors that can switch on the camera above your main door, notifying you if someone opens or rings your doorbell.
The doorbells are in fact a crucial component of all types of home security systems and are generally a part of almost all home security packages.
So, all in all, the few important components of any home security system should include a doorbell, motion sensors, cameras, intruder alarms, smart LED lights, and sensors on the windows. You may also want smoke alarms and fire detectors if you live in a conventional-style home.
3) Select a suitable monitoring system for your home
If you can afford to spare a few bucks, you can take advantage by connecting to the central monitoring system for your premises in case of any suspicious intrusion.
If the central system identifies strange activity on your property, they will set in motion a protocol for emergency assistance so that any danger can be averted. This is also known as professional monitoring.
But, you can always go for a do it yourself monitoring if you own a small-sized property or a house that does not hold any expensive items such as cash or jewelry.
This will also depend on the kind of job or business you do. If you are not that busy throughout the day and can spare time to keep a track of the activity on your grounds, you can select to get notifications on your phone whenever a motion sensor detects suspicious activity through the cameras installed on your main door.
4) Select a network that is operational
As already mentioned above, every home security system needs a set of interconnected devices to perform its job. It is imperative to select the right set of devices that operate over reliable networks so that your security systems do not give up on you easily especially during times of emergency.
Usually, there are two kinds of interconnected networks that are installed on a property:
The Wired Systems
The Wireless Systems
The wired network systems are usually considered to be more reliable and credible especially in areas where there is no access to the internet or the internet is unreliable. But, you need a landline connection to deliver data.
Hence, prior to installing the home security network, you need to invest in a special landline that operates over radiofrequency. This all requires the help of a professional or a registered company.
On the other hand, wireless networks are becoming famous day by day due to the accessibility of the internet. They require a Wi-Fi connection or a mobile data connection, and voila, the job is done.
You can order them as pre-assembled systems that will reach your house. They do not need a professional for its installation or set-up, you can easily do it on your own by reading the guide provided.
You will be asked to install a special app on your phone and configure it with the available devices.
5) The last step is to select a method for installation
There are two ways to install your security system, you can either do this by yourself or hire a professional and licensed company that can send trained experts.
Generally, a professional hand is considered more reliable especially on large-sized properties that require extensive home security networks. The drawback is that you will need to pay a handsome amount for the job. These are wired systems and need professional assistance for installation and monitoring both.
On the other hand, homeowners can install and configure DIY networks using their smartphones or handheld devices. You can use the guide or installation manual that comes with the system to configure the settings on your own.
The latter is usually the wireless systems that come pre-programmed and do not need any manual labor for installation. However, to be able to enjoy and reap off the benefits from all their functions, you need a stable and reliable internet connection.
7 Important Tips for buying a PC from online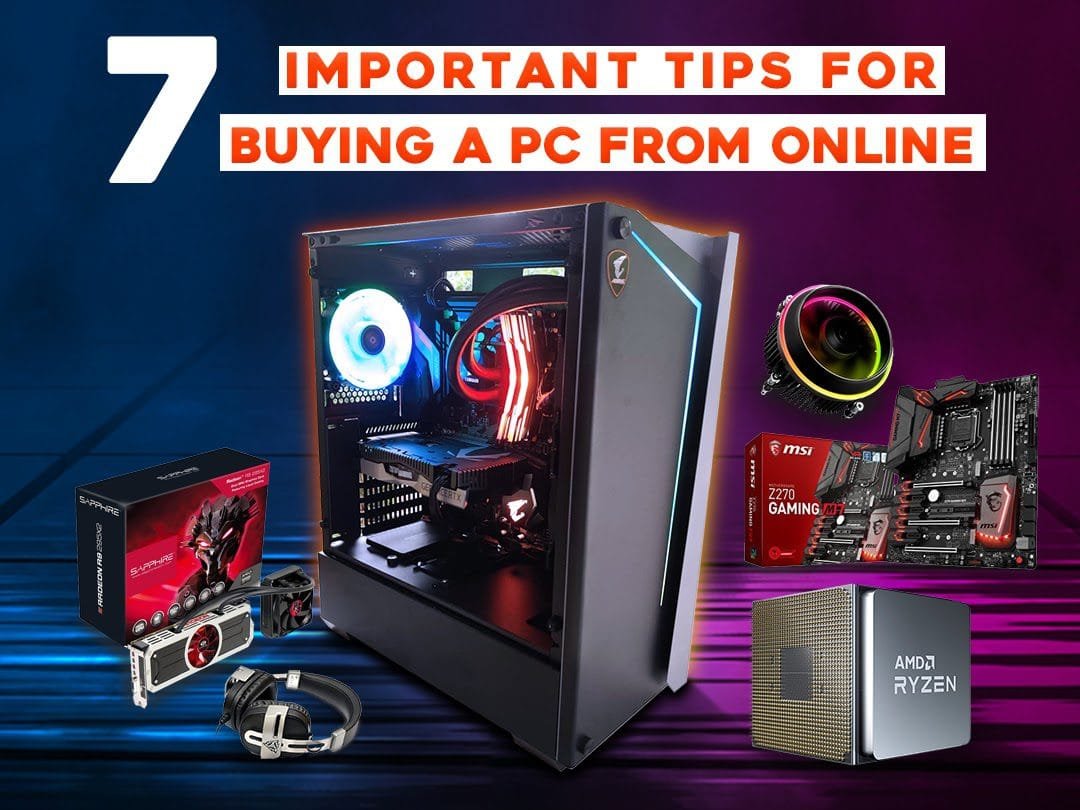 When you buy a new or used computer for your home or office, It's not a very easy thing. There may seem like an endless number of options to choose one, but you want to make the right purchase for your smart home or office, so you do not waste time or money. Every office and every user has different needs for both hardware and software – make sure you get a little bit of knowledge before you start shopping.
Here are seven tips to help you to buy a computer:
No 1. Decide if you buy from an e-commerce site or online store
Whether you buy a computer from an online shop depends upon your comfort level with the purchase of a product you have not seen, especially an expensive product. I feel very comfortable buying a Gaming PC from an online shop. You will find a wealth of information via reviews from your fellow consumers. Online reviews are valuable regardless of your location. Suppose you are purchasing a laptop or desktop computer that differs from the product you currently use (switching to a touchscreen or tablet computer). In that case, I recommend visiting a store in person to try it out. You may still decide to make your purchase online, but you will have the added benefit of trying the product out before you buy it.
No 2. Select the right operating system for your PC
What type of operating system is best: Mac, PC, or Chrome? When you are choosing a desktop or laptop computer for your home or office, I recommend selecting the option you are most accustomed to using. Also, you may wish to choose a perfect computer operating system that matches your smartphone's operating system. There are various benefits to syncing files and information you use daily on your smartphone with your computer – Apple iCloud storage, for example. It is also essential to consider what types of software you need for day-to-day business to ensure that your chosen operating system supports it.
No 3. Decide one from a desktop or laptop computer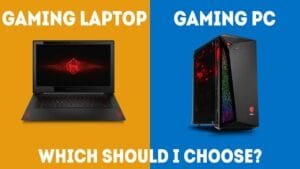 Most of the time, Laptop and Desktop computers have the same capabilities to do work, and you will find that most of the desktop computers are smaller than they were in the previous year. No longer will you need a large casing for a desktop pc. If you want to stay put with your working environment and do not wish to bring your computer out in the field with you, you may choose a desktop. The benefit to having a desktop is that it's easier and more affordable to repair and upgrade than a laptop computer. However, if you need to go outside for a job or education purpose, a laptop is your best option.
No 4. Choose a perfect processor from various core systems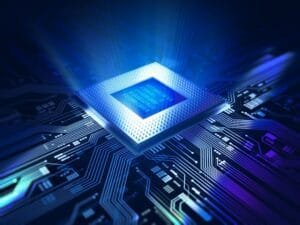 You can choose the right one from many different types of processors such as Core i3, Core i5, Core i7, Core i9. But if you don't understand what the processor is and how it works? The processor is the computer's logic unit of a central processing unit (CPU). It's called the brain of a computer and carries out all the computational processes. The processor helps to run programs. The higher Gigahertz (GHz) and the number of cores, the faster the processor is.
No 5. Choose a perfect processor from various core systems
The Random Access Memory (RAM) can also impact your computer speed. Measured with gigabytes (GB), RAM is the most common type of computer temporary memory. It accesses your computer to allow the data it needs without using the (HDD) hard drive. Computer programs and internet browsers allow RAM to help running processes. The higher bus of RAM, the better your computer can manage these programs, but there are limitations to the bus of RAM you can have based on your computer's specifications. It is important to know that you may not need a huge RAM bus. Look at the specifications of the software you use the most requirements. Good review and specifications can help serve as a guide for your personal needs.
No 6. (HDD) Hard disk drive storage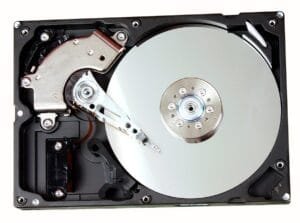 RAM is different from your hard disk drive storage. RAM serves more like your temporary or short-term memory, while your hard drive is your Permanent or long-term memory. How much hard drive storage you need depends on your existing computer use and how much you plan to store. You can now get computers with several terabytes (TB) of storage. A solid-state drive (SSD) tends to be faster than a traditional hard disk drive but has limitations on storage space. If you rely on cloud storage, the number of hard drive spaces you need may not be as important.
No 7. (HDD) Hard disk drive storage
When you used your CD/DVD drive last time? Maybe that was used for a long time ago. You may don't need to use it next time, saving space and reducing wastage data when choosing a laptop. USB cables continue to be standard ports for PCs, but make sure you use the most recent high-density cables to avoid inconsistency and damage to your pc devices. One other consideration if you need a built-in SD card reader or comfortable using a USB attachment. A built-in reader is convenient when transferring data from your pc equipment to your management software. Some other regard is whether you need or want VGA and Ethernet. While HDMI is the new standard, you may find that older systems only have VGA access (although there are VGA to USB adapters). Though most devices have wireless connectivity, an Ethernet connection is more reliable.
Conclusion:
On the way to the perfect PC, you always have to ask yourself whether you buy the hardware and assemble the Computer yourself or alternatively buy a complete system. Anyone who is up to date in terms of hardware will check their compilation for compatibility. However, if you are totally new or you don't have enough technical knowledge then you can build your Computer by using an online PC Konfigurator.