How Does Interactive Video Work?
What is the mechanism of interactive video?
Interactive videos are user-participatory videos. When the viewer takes actions such as clicking and tapping in the video, bidirectional communication between the sender and the receiver becomes possible. These user experiences are created by the functioning of story branching, which is a mechanism in the video.
In addition, the mechanism that inspires the act of "touching" also contributes to increasing engagement such as viewing time, so it has the advantage of being used as a marketing method.
The article in the link below explains in detail the effects of interactive videos and so on. If you are interested, please check this out as well.
How html5 works with interactive videos
Interactive videos are created by superimposing actionable elements such as html5 on ordinary video materials such as mp4. To explain it in an easy-to-understand manner, interactive functions are added to the video by combining the video and code in two dimensions as shown in the figure, and actions such as story branching can be taken on the surface of the video.
Recommended tool for creating interactive videos
Adobe Captivate
Adobe Captivate is an authoring tool provided by Adobe, and is equipped with functions aimed at creating video content such as demos, simulations, and e-learning. It is world-famous software that is useful when creating interactive videos.
Thousand
Mil is a platform that not only produces interactive videos, but also has analysis functions such as access analysis. Not only can interactive videos be produced smoothly on Mil, but also support such as editing support and post-delivery operation consulting can be used, and it is possible to collectively implement marketing strategies that utilize interactive videos.
Cinema8
Cinema8 is a video utilization system provided by Something Fan Co., Ltd., which enables interactive video creation, video portal site construction functions, access analysis, and operation management. In addition, it is possible to use a wide range of services such as being able to carry out A / B tests while having the functions of SNS linkage and batch posting.
Advantages and effects of interactive video
By leveraging interaction video, you can make a big difference in increasing engagement, increasing conversions, branding, and more.
Increase engagement
Interactive videos can be expected to have a high engagement rate by encouraging users to take voluntary action on the video. These actions work at the right time in the video to prevent withdrawal and ultimately improve engagement.
High conversion rate
Interactive videos have the effect of increasing user conversion rates. Users make active choices in interactive videos, which helps them better understand the service and brand. With that motivation, we sometimes make conversion contracts such as product purchases and membership registration, and it is said that the ratio is relatively higher than normal videos.
Easy to convey messages
The communication between the two sides provided by interactive video is attracting attention as it is also effective for branding. Information is disclosed only when users interact with each other, rather than being communicated in one direction, so it is easier to draw attention to the intention of the sender, and depending on the mechanism, it is possible to raise awareness and favorability of the brand.
Summary of companies that provide interactive video-related services
In this article, we have collected media materials such as companies that provide interactive video services and services related to interactive video. You can download each material for free, so if you are interested, please download it before using it.
I am GraceIsabella Hennyjohn. I am professional Digital marketer and content writer. I have 4+ year experience in this field.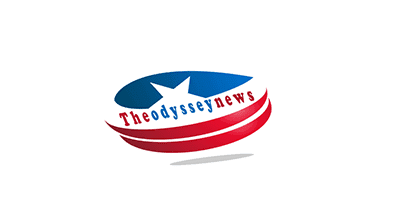 How To Get Rid Of Wrinkles Through Botox?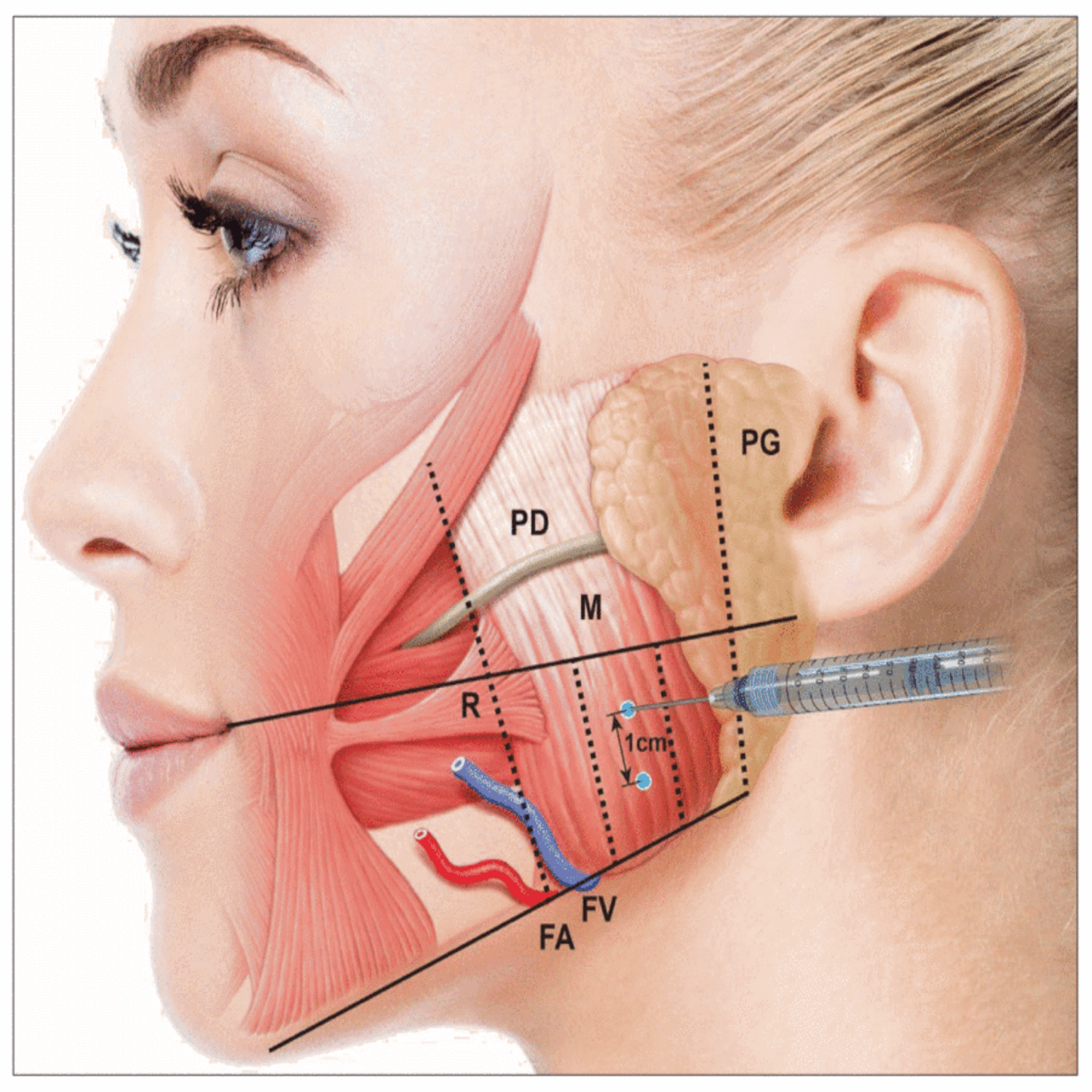 Botox is a cosmetic procedure that can be used for jaw slimming, removing wrinkles, and frown lines from the skin. It is also commonly used to smooth out the appearance of under-eye bags or crow's feet. However, as with any cosmetic treatment, there are some risks involved with botox for wrinkles if you receive it too frequently.
What causes wrinkles?
Wrinkles can form from a number of factors, but the main culprits are age, sun exposure, and genetics.
Botox is a popular treatment for wrinkles because it works to reduce the appearance of lines and wrinkles by paralyzing the muscles that cause them.
How can Botox help reduce wrinkles?
Botox is a type of injectable that can be used to reduce wrinkles. When injected into the skin, Botox blocks nerve impulses, which reduces the appearance of lines and wrinkles. 
Botox is most commonly used to treat frown lines between the eyebrows, crow's feet around the eyes, and nasolabial folds (lines that run from the corner of the mouth down the side of the nose). The results of Botox treatment vary depending on which areas are treated and how much is used, but generally, it is considered to be a safe and effective option for reducing wrinkles.
If you are interested in using botox treatment for face wrinkles, be sure to discuss with your doctor. There are a number of factors that can determine if Botox is right for you, including your age, skin type, and previous treatments for wrinkles.
Why do wrinkles happen more often as we get older?
Wrinkles are caused by the accumulation of the natural oil and fat beneath the skin. As we age, these oils and fats become less elastic, which causes them to droop and create wrinkles. While there is no one-size-fits-all approach to wrinkle removal, Botox injections can help reduce the appearance of wrinkles in certain areas of the face.
Botox Cosmetic is a treatment that uses botulinum toxin (BOTOX) to reduce wrinkles. Botox Cosmetic is FDA-approved for treating moderate to severe frown lines between the eyebrows (glabellar lines), crow's feet lines around the eyes, horizontal forehead lines, and vertical forehead lines. When used in combination with other treatments such as filler or resurfacing procedures, Botox Cosmetic can markedly improve the look of your skin.
What are the different types of Botox?
Botox is a cortisone-like drug that can be injected into the muscles to decrease wrinkles. There are three types of Botox: regular, extended release, and pulsed. Regular Botox lasts about three months, extended release lasts about six months, and pulsed lasts about two months.
Regular Botox is the cheapest and has the shortest duration. Extended release is more expensive but lasts longer. Pulsed is the most expensive and has the shortest duration, but it also has the greatest effect.
How much does it cost to get botox?
Botox is a type of wrinkle-relieving injections that are typically done in a physician's office. Prices for botox treatments vary depending on the location, doctor, and type of injection. In general, Botox treatments cost around $200-$600 per session.
If you're looking to get botox treatments done more frequently than monthly, talk to your doctor about insurance coverage and potential discounts. There are also various offers and deals available through online pharmacies and clinics.
Types of Pain that might occur with Botox injections
Botox is a great way to reduce wrinkles, but it can also cause pain. There are three types of pain that might occur with Botox injections: local, regional, and general. 
Local pain occurs when the injection enters the skin and feels like a pinprick. 
Regional pain refers to pain that occurs in one specific area, such as the forehead. General pain is felt throughout the body, and can be unbearable. 
If you experience local or regional pain, be sure to tell your doctor. If it's severe, you may need to take ibuprofen or seek medical attention. 
If general pain occurs, take ibuprofen and call your doctor immediately.
How does it feel to have Botox injected?
Botox is a neurotoxin that paralyzes muscles. Botox is injected into the wrinkle-prone areas around the eyes, forehead, and neck. Some people feel a tingling sensation when the injections are made. The downtime required for Botox injections averages between one and two hours. However, you may be able to go about your day as usual the day of the injection. Most people report minimal side effects from Botox injections, which usually last between four and six months.
The After Effects of Botox Injections
Botox is a type of wrinkle relaxer that has been used in the treatment of wrinkles for many years. The injections cause temporary numbing and smooth muscle reduction. As a result, wrinkles are less visible and treated more effectively than with other forms of wrinkle reduction therapy.
There are several post-injection effects to be aware of, including: 
Bruising: This is common, and generally resolves within a few days without requiring any intervention.

Swelling: This can last from a few hours to a couple of days, depending on the individual's physiology. Swelling gradually reduces over time and should go down completely within about four weeks post-injection.

Dryness: This can occur due to the injection itself (known as "intramuscular edema"), or from the subsequent use of moisturizers or topical corticosteroids. In general, this should subside within a few days; if it persists, consult your physician.

Slight redness: This will generally dissipate over time, but may persist for up to two weeks in some cases. If it becomes intolerable, apply a topical corticosteroid cream or gel to the affected area.