How do best performing mutual funds work?
In a mutual fund, money from several investors is pooled together to invest in a wide range of financial products such as stocks and bonds, money market instruments, and more. Mutual funds are managed by experts who use the fund's assets to create financial gains or income for the fund's shareholders. Mutual fund portfolios are constructed and managed to meet the stated investment objectives given in the prospectus.
Small and individual investors may access professionally managed portfolios of stocks, bonds, and other assets via mutual funds, which are investment vehicles for pooling their money. As a result, each investor gets a piece of the fund's profits or losses. Mutual funds invest in a wide range of assets, and their performance is often measured by the change in the fund's total market value, which is calculated by aggregating the performance of the underlying investments.
The Parag Parikh Flexi Cap Fund (Growth) is a dynamic, varied, open-ended equity mutual fund strategy. Parag Parikh Mutual Fund invests in Indian and overseas firms' large-cap, mid-cap, and small-cap shares. The fund typically invests 65 percent of its assets in equities of publicly-traded Indian firms. Such an investment is advantageous in terms of strategy. Under Direct Taxes, capital gains taxes are beneficial. Because the fund firmly believes in compounding, it only offers the Growth option. People who wish to invest for at least five years should consider this fund. Long-term capital growth is the fund's goal.
Kuvera is an exemplary platform for investing in stocks and mutual funds like Quant Tax Saver Mutual Fund securely and with ease.
How do best-performing mutual funds work?
A mutual fund is both a company and an investment vehicle. Even though this dual nature may appear strange, it is similar to how an Apple Inc. (AAPL) stock reflects the company. In other words, when someone buys Apple stock, they get a piece of the company and its resources. Furthermore, a mutual fund investor acquires an equity stake in the mutual fund company and its assets. The difference between Apple and mutual funds is that the former develops groundbreaking items like iPads, whereas the latter invests in them.
There are three primary methods through which a mutual fund distributes funds to its investors:
The fund's portfolio generates income via dividends and interest on bonds. When a fund pays out practically all of its money to fund owners over a year, this is referred to as a distribution. Funds often provide investors the option of receiving a dividend check or reinvesting earnings to get new shares.
A capital gain is earned when the fund sells assets that have increased value. Most funds also distribute profits to investors.
If the fund's assets improve in value but the fund's management does not sell them, the value of the fund's shares increases. You may then sell your mutual fund shares in the market for a profit.
If a mutual fund is seen as a virtual corporation, the fund manager, often known as the investment advisor, is the CEO. A board of directors hires the fund manager, who is legally mandated to work in the best interests of mutual fund shareholders. The vast majority of fund managers also own funds. A mutual fund firm employs a modest number of additional people. Financial advisers or fund managers may hire analysts to assist with investment selection or market research.
Investment Objective of Parag Parikh Mutual Fund [Source]
The Parag Parikh Flexi Cap Fund (Growth) seeks capital appreciation and growth over the long term. The fund invests in a diverse variety of industries, sectors, and/or market sizes to accomplish its investment goal. It makes no investment selections based on market capitalisation, industry, or geography. The portfolio of equities and equity-related assets, as well as debt and money market instruments, is actively managed by the fund manager. Debt and other equivalent instruments account for 35% of the fund's assets.
The Parag Parikh Flexi Cap Fund is 60% invested in Indian companies and 30% invested in overseas stocks. The fund ranks third and second in average one-year rolling returns (26.85 per cent) and average three-year rolling returns (26.85 per cent), respectively. Returns over the previous four years were computed using one-year and three-year rolling monthly returns. Trailing returns have a recency bias, whereas point-to-point returns are particular to the period in question. On the other hand, rolling returns objectively examine the fund's absolute and relative performance throughout all periods. The fund leads the category in terms of quarterly outperformance. The fund beat the category average in 13 of the 16 quarters.
Conclusion
Investors should also remember that corporations are not required to pay dividends on their shares; therefore, dividends are not guaranteed. Dividend-paying mutual funds may be better for investors looking for dividend income than individual shares since the latter pool possible dividend payments from several firms. Because the money invested is distributed over hundreds of firms, a mutual fund helps mitigate the risk of falling stock prices. You may also use the Kuvera app to safely invest your hard-earned money in a Mutual Fund.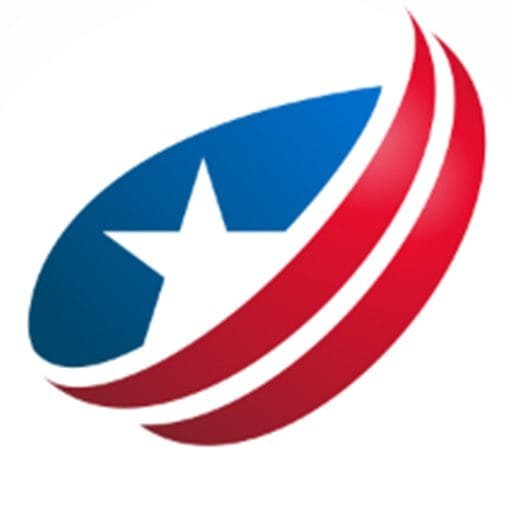 Odyssey has been the lead content writer and content marketer. He has vast experience in the field of writing. His SEO strategies help businesses to gain maximum traffic and success.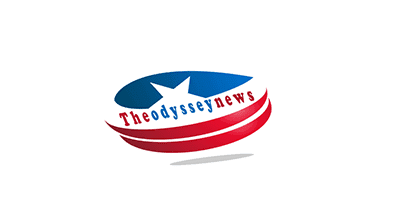 Amazon's air cargo head changes jobs, will now oversee workplace-safety unit
Sarah Rhoads, who was responsible for Amazon burgeoning air cargo business, is shifting roles to oversee the e-retailer's workplace health and safety division.
John Felton, Amazon's head of worldwide operations, announced the move in a note to staffers on Thursday, according to a copy of the memo viewed by CNBC. Rhoads will also be in charge of Amazon's global operations learning and development unit, which deals with things like career advancement and skills improvement in the company's front-line workforce.
"Safety is paramount in every aspect of aerospace and other industries look to aviation for best practices in safety," Felton wrote in the memo. "Sarah's background as a decorated military pilot and her success leading Amazon Global Air positions her as the ideal leader to assume this critical role."
Raoul Sreenivasan, who joined Amazon in 2016 and currently oversees planning, performance and cargo for Amazon Global Air, will take over most of Rhoads' Amazon Air responsibilities, Felton said. Prior to joining Amazon, Sreenivasan worked at DHL and TNT Express, a European courier acquired by FedEx.
Rhoads, a former U.S. Navy F-18 pilot, has been one of the top executives in Amazon's sprawling logistics business. She joined the e-commerce giant in 2011.
Over the past several years, Amazon has steadily moved more of its fulfillment and logistics operations in house, building a transportation network that the company says rivals UPS in size.
As part of an effort to handle and deliver more of its own packages, Amazon launched an air cargo business. Rhoads joined Amazon Air in its early days and has overseen much of the unit's growth, including the opening of a $1.5 billion air hub in Kentucky.
Amazon has contracted more passenger airlines to fly packages in addition to other operators like Atlas Air and ATSG .Sun Country, a leisure-focused carrier, began flying converted Boeing 737 freighters for Amazon in 2020, after travel collapsed in the Covid pandemic. In October, Amazon announced that it reached an agreement with Hawaiian Airlines to fly leased Airbus A330 converted freighters, which would be the largest aircraft in Amazon's fleet and its first Airbus jets. The planes will help replace older jets in the company's fleet, Amazon said.
Air cargo rates have plunged from record highs hit during late 2021, when port snarls and a dearth of international flights pinched capacity and drove up prices. The rebound in air travel has added capacity to the market, while inflation has fueled shifts in consumer spending. FedEx last year said it would park some aircraft and reduce some of its flights as part of its plan to slash costs.
Amazon CEO Andy Jassy is in the midst of a broad overview of the company's expenses as the company reckons with an economic downturn and slowing growth in its core retail business. Amazon rapidly scaled up its fulfillment and transportation network in recent years in response to a pandemic-driven surge in demand. It's since closed, canceled or delayed several warehouses across the U.S.
The company has also faced growing pressure to address its workplace-safety record. Employees criticized Amazon's coronavirus response, arguing it wasn't doing enough to protect them on the job, and the company has faced widespread scrutiny over the injury rates in its warehouses.
In September, Amazon appointed Becky Gansert to oversee its workplace health and safety unit after Heather MacDougall resigned from the company, CNBC previously reported.
Amazon has disputed reports of unsafe working conditions. During MacDougall's tenure, the company set ambitious goals to reduce injuries, including a plan to cut recordable incident rates, a federal government measurement covering injury and illness, by half by 2025.
Last year Amazon committed to become "Earth's Best Employer," adding it to its list of corporate values, even as labor unrest intensified. The executive tasked with overseeing that effort, Pam Greer, departed Amazon last April, according to Bloomberg.
Elon Musk's Twitter Teeters on the Edge After Another 1,200 Leave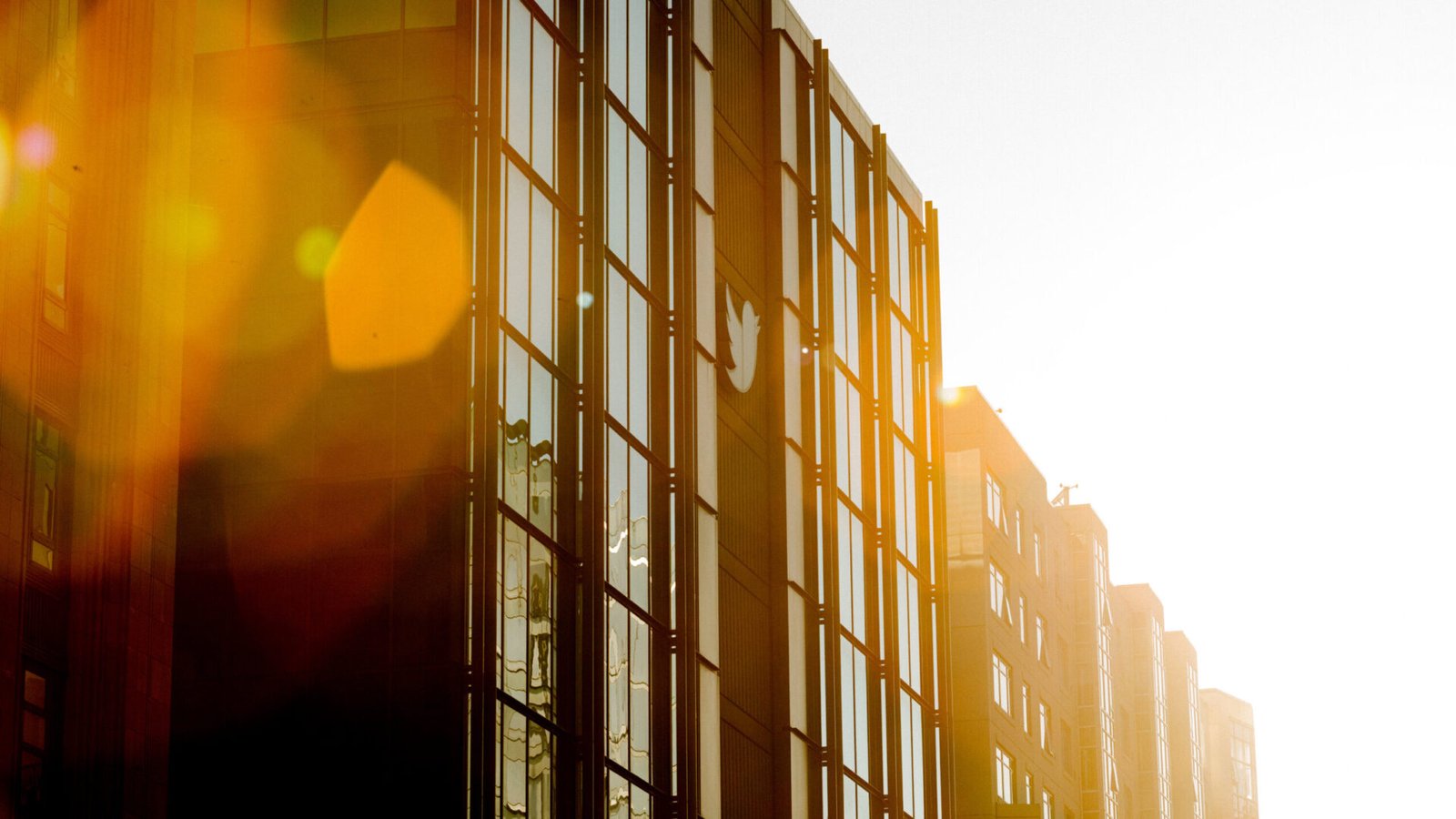 Mr. Musk sent emails on Friday asking to learn about Twitter's underlying technology as key infrastructure teams have been decimated.
Elon Musk sent a flurry of emails to Twitter employees on Friday morning with a plea.
"Anyone who actually writes software, please report to the 10th floor at 2 p.m. today," he wrote in a two-paragraph message, which was viewed by The New York Times. "Thanks, Elon."
About 30 minutes later, Mr. Musk sent another email saying he wanted to learn about Twitter's "tech stack," a term used to describe a company's software and related systems. Then in another email, he asked some people to fly to Twitter's headquarters in San Francisco to meet in person.
Twitter is teetering on the edge as Mr. Musk remakes the company after buying it for $44 billion last month. The billionaire has pushed relentlessly to put his imprint on the social media service, slashing 50 percent of its workforce, firing dissenters, pursuing new subscription products, and delivering a harsh message that the company needs to shape up or it will face bankruptcy.
Now the question is whether Mr. Musk, 51, has gone too far. On Thursday, hundreds of Twitter employees resigned after Mr. Musk gave them a deadline to decide whether to leave or stay. So many workers chose to depart that Twitter users began questioning whether the site would survive, tweeting farewell messages to the service and turning hashtags like #TwitterMigration and #TwitterTakeover into trending topics.
Some internal estimates showed that at least 1,200 full-time employees resigned on Thursday, three people close to the company said. Twitter had 7,500 full-time employees at the end of October, which dropped to about 3,700 after mass layoffs this month.
The employee numbers are likely to remain fluid as the dust settles on the exits, with confusion abounding over who is keeping a tally of workers and running other workplace systems. Some employees who quit said they were separating themselves from the company by disconnecting from email and logging out of the internal messaging system Slack because human resources representatives were not available.
Mr. Musk and his representatives on Twitter did not respond to requests for comment.
But the billionaire tweeted on Friday what he said would be changed to Twitter's content policy. Hateful tweets will no longer be promoted algorithmically in users' feeds, he said, but they will not be taken down. He also reinstated several previously banned accounts, including those of the comedian Kathy Griffin and the author Jordan Peterson, and posted a poll asking users to vote on whether Twitter should reinstate former President Donald J. Trump's account.
Perhaps the most crucial question now is how Twitter can keep running after the giant reduction in its workforce in such a short time. The effects of the cuts and resignations have played out across the company's technology teams, people with knowledge of the matter said.
One team known as Twitter Command Center, a 20-person organization crucial to preventing outages and technology failures during high-traffic events, had multiple people from around the world resign, two former employees said. The "core services" team, which handles computing architecture, was cut to four people from more than 100. Other teams that deal with how media appears in tweets or how profiles show follower counts were down to zero people.
Changes at Elon Musk's Twitter
A swift overhaul. Elon Musk has moved quickly to revamp Twitter since he completed his $44 billion buyout of the social media company in October, warning of a bleak financial picture and a need for new products. Here's a look at some of the changes so far:
"Wednesday offered a clean exit and 80 percent of the remaining were gone," Peter Clowes, a senior software engineer, tweeted on Thursday about the departures on his team. "3/75 engineers stayed." He said on Twitter that he quit on Thursday.
Mr. Musk is also considering shuttering one of Twitter's three main U.S. data centers, a location known as SMF1 in Sacramento, which is used to store information needed to run the social media site, four people with knowledge of the effort said. If the data center in Sacramento is taken offline, it will leave the company with data centers in Atlanta and Portland, Ore., with potentially less backup computing capacity in case something fails.
Twitter is still operating, but it may become harder for the company to fix serious issues when they come up, former employees said. One former Twitter engineer likened the service's current state to Wile E. Coyote, the Looney Tunes cartoon character, as he runs off the edge of a cliff. Though he may still be running in midair for some time, once he looks down, he drops like a stone.
"The larger and more prominent a platform is, the more care and feeding is needed to keep it running and maintain the expectations of the users," said Richard Forno, the assistant director of the Center for Cybersecurity at the University of Maryland, Baltimore County. "It's a huge challenge."
The employee reductions are coinciding with Twitter's entering one of its busiest periods in terms of visitors to the site. The World Cup, which begins on Sunday, is expected to bring a deluge of traffic to Twitter, which is the world's fourth most visited website, according to Similarweb, a digital intelligence platform that tracks web traffic. Twitter gets 6.9 billion visits each month, slightly more than Instagram's 6.4 billion, though far fewer than Google, YouTube or Facebook, according to Similarweb estimates.
On Twitter late Thursday, Mr. Musk professed confidence that the service would be fine.
"The best people are staying, so I'm not super worried," he tweeted.
More on Elon Musk's Twitter Takeover
Targeting Critics: After laying off nearly half the company, Elon Musk has continued cutting Twitter's workforce by firing employees who had criticized him.
Musk's Tweeting Spree: Under tremendous scrutiny since buying Twitter, Mr. Musk is using the platform to push back, spar, and justify his actions.
Users' Confessions: Sensing that Twitter's days might be numbered, users are disclosing long-ago indiscretions, making pleas for money, and revealing silly quirks.
'Hard Fork': In an episode of The Times's tech podcast, two Twitter employees described the atmosphere inside the company.
Fortune reported earlier that 1,000 to 1,200 Twitter employees had resigned. The Information earlier reported on some of Twitter's infrastructure issues. The Verge earlier reported on departures from the Twitter Command Center.
Keeping a site like Twitter online is typically a task for senior engineers, who must constantly guard against cyberattacks and monitor web traffic to ensure servers are not overloaded, Dr. Forno said. If too many veteran employees depart, leaving Twitter without the expertise or manpower to monitor or quickly fix issues, problems could start, he said.
Many tech issues can be fixed remotely, but some may require workers at Twitter's data centers around the country, Dr. Forno added. If issues fall through the cracks, Twitter users are not likely to see the site disappear all at once, at least at first. But timelines could start refreshing more slowly, the site might struggle to load and users would find Twitter to be full of glitches.
"It's like putting a car on the road, hitting the accelerator and then the driver jumps out," he said. "How far is it going to go before it crashes?"
Inside Twitter on Friday, remaining employees said they were bewildered by Mr. Musk's changing directives. The company had said on Thursday afternoon that it was closing "our office buildings" and disabling employee badge access until Monday. But in his emails on Friday, Mr. Musk appeared to want to talk to people in person at the company's San Francisco offices.
Employees were also having difficulties figuring out who was still on staff, and what areas of infrastructure needed more support to keep things up and running.
One worker who wanted to resign said she had spent two days looking for her manager, whose identity she no longer knew because so many people had quit in the days beforehand. After finally finding her direct supervisor, she tendered her resignation. The next day, her supervisor also quit.
Others were spending hours trying to track down which teams they were on. Some said they were asked to oversee duties they had never handled before.
The changes were occurring in a near-total information vacuum internally, employees said. Twitter's internal communications staff has been laid off or left, and workers said they were looking outward for information from media articles. Mr. Musk has increasingly downplayed the role of traditional media over the past few months, citing Twitter as one of the best platforms for the rise in "citizen journalism," as he put it.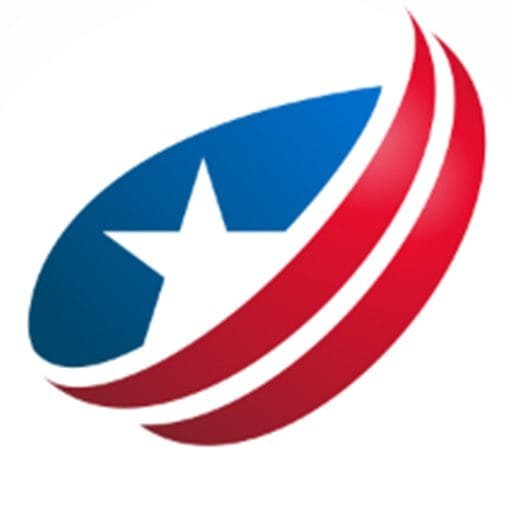 Odyssey has been the lead content writer and content marketer. He has vast experience in the field of writing. His SEO strategies help businesses to gain maximum traffic and success.
Twitter Staff Wipeout Under Musk Spurs Fear Site Will Decay
Twitter Inc.'s mass exodus of employees leaves the platform vulnerable to a broad range of malfunctions. The social network will succumb to a major glitch at some point, technologists predict. It's just a matter of when.
The social network's staff has shrunk to a fraction of its size since Elon Musk took over at the end of October, through layoffs and resignations. Musk this week asked employees to sign on to a more "hardcore" version of their jobs or leave; astonishing numbers opted out.
There are other concerns beyond keeping the site available, according to Hope. With fewer employees, Twitter may have a harder time grappling with thorny issues like content-takedown requests from foreign governments, the physical security of its data centers, or major events that lead to spikes in traffic and further tax its systems.
Then there's the issue of user harm. If there aren't enough adults in the room to constrain the poor behavior of some users, as Muffett put it, it could lead to a surge in upsetting trending content and abuse, further alienating visitors and advertisers.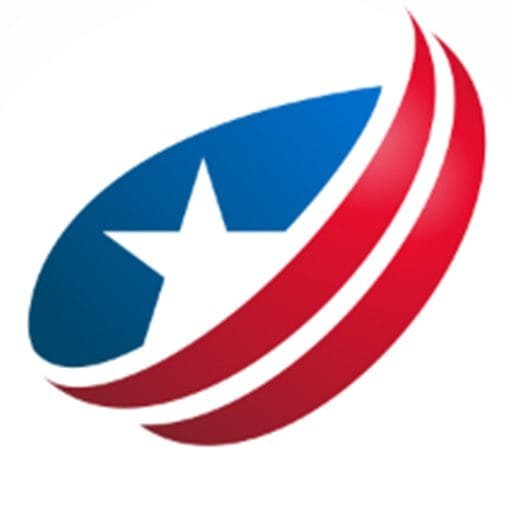 Odyssey has been the lead content writer and content marketer. He has vast experience in the field of writing. His SEO strategies help businesses to gain maximum traffic and success.