How do new energy companies develop integrated energy business?
Integrated energy business is a new form of energy service derived from the new round of power system reforms and new technological breakthroughs.
Its essence is driven by the market and digital technology is used to promote multi-dimensional coordination and interaction to achieve energy efficiency and energy security.
Service precision, ecological coordination and economic efficiency. Therefore, the integrated energy business is not only an energy-based modern service industry, but also a new format led by cross-border innovation.
New energy companies launching integrated energy business can reduce social energy costs in terms of social benefits; for companies, they can expand their business scope and increase their profitability.
Advantages and constraints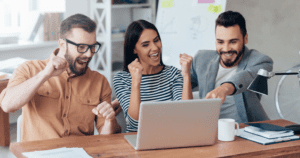 The integrated energy service takes the power system as the core, and strives to change the existing mode of independent planning, independent design and independent operation of various energy supply systems such as power supply, gas supply, cooling and heating.
Using modern physical information technology, intelligent technology, and management mode, in the process of planning, design, construction and operation, the integrated energy organically coordinates and optimizes the distribution, conversion, storage, and consumption of various energy sources, and makes full use of renewable energy A new regional energy supply system for energy.
1. Advantages of developing integrated energy business
Regional advantages: New energy companies have extensive business distribution, so they are familiar with many parts of the country, and have geographic advantages in project information acquisition and local government resource coordination.
Investment advantages: New energy companies have a large number of project cases and investment experience in the pre-project, project approval, scientific research and development process control.
Although the integrated energy service business is relatively complex, it is less expensive than the investment in new energy projects such as wind power and photovoltaics. There is not much substantial difference.
In addition, some new energy companies also have experience in industrial investment, mergers and acquisitions, and new business incubation, which have certain advantages for the development and diversification of integrated energy projects.
Cost advantage: New energy companies are mostly central enterprises or large private enterprises, with outstanding advantages in financing costs and risk control.
Compared with small private enterprises, financing costs are greatly reduced, which provides better costs for later project development and operation control.
Industrial advantages: New energy companies mainly invest in the development of renewable energy, including wind power and photovoltaics, which is consistent with the integrated energy service usually based on clean energy.
2. Constraints on the development of integrated energy business
The traditional energy industry is mostly a vertical model that extends from the upstream to the downstream of the industrial chain, while the integrated energy business is a horizontal model that provides one-stop services around customer needs. For new energy companies, how to change from the traditional model to the new model requires some adjustments.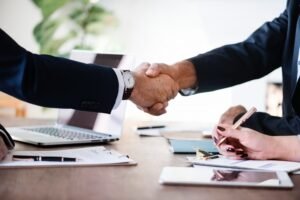 One is the adjustment of the service model. That is, from a product-centric model to a customer-centric service model. Traditional energy industries often provide services around product marketing, and the service model is centered on products.
The integrated energy service is based on energy services as the main business, and services are developed around the comprehensive needs of customers. The service model is customer-centric.
In order to improve customer satisfaction and enhance customer loyalty, comprehensive energy service companies can not only provide energy services, but also provide customers with the ultimate demand behind energy consumption, considering customer requirements for cost, safety, comfort, convenience, and speed.
Related services such as property management, waste disposal, carbon finance, and smart life.
The second is the adjustment of the interactive relationship. The focus of integrated energy services is to develop marketing around relationships, to establish, maintain, and stabilize close and long-term interactive relationships with customers, to fully develop the interaction of energy flow, information flow, and business flow, and to attract frequent visits from customers.
To win strong recognition and even preference from customers to the company.
New energy companies often interact with the power grid frequently, but have relatively little contact with end customers.
Therefore, how to change their roles and change the thinking habits that have been formed over a long period of time requires companies that carry out integrated energy business to make adjustments as soon as possible.
Development ideas and related suggestions
Currently, integrated energy services are still at a relatively early stage of development, and many companies do not have the ability to provide customers with integrated energy services.
For most new energy companies, the advantage lies in the development and operation of new energy projects. There are relatively few advantages in the supply of heat, cold, and gas.
In terms of new forms of power, such as electricity sales, energy storage, and incremental Distribution network, micro-grid and other fields are relatively less involved.
In this context, it is difficult to directly enter the field of integrated energy services. Therefore, it is recommended that companies take steps such as cooperation-mergers and acquisitions-self-investment and construction, etc., in a gradual transitional way.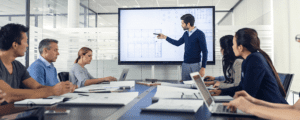 In terms of the development model, it is recommended to start in the early stage through cooperation.
For new energy companies, electricity is a core asset and core competitive advantage, and integrated energy services are also developed with electricity as the core, especially around the sale of electricity and related value-added services.
Therefore, the easiest way to quickly enter the market in the short term is to adopt a cooperation model: cooperation with grid companies or companies that have already developed integrated energy service businesses can quickly achieve complementary advantages and make it easier to quickly enter the market.
For example, the Shenzhen International Low-Carbon City Multi-energy Complementary Integration and Optimization Demonstration Project is a three-party cooperation between Jingneng Group, Shenzhen Gas and China Southern Power Grid.
The three parties have their respective advantages in power generation, gas supply, and distribution network , And complementary advantages. The project is two sub-projects of regional incremental distribution network and distributed energy station. The total planned area is about 53 square kilometers.
The Gaoqiao Park and surrounding areas are 5 square kilometers as the expansion area, and the core area is about 1 square kilometers. The start-up area has a construction area of ​​about 1.8 million square meters and a construction period of 7 years.
Among them, Jingneng Group is responsible for the construction of distributed energy stations, and Shenneng Group is responsible for industrial projects such as energy conservation and environmental protection industrial parks. The total installed capacity of the project is about 60MW.
It is a gas-steam cogeneration distributed energy station. The main components of the project are distributed energy stations, biogas preparation centers, smart grid projects, and cooling and heating grid projects. According to the project plan, the waste heat of distributed energy stations will be concentrated to provide cooling and heating to users in low-carbon cities.
At the same time, a regional smart micro-grid will be built to organically integrate wind and solar energy storage and triple energy supply, and coordinate and optimize them.
In the process of cooperating with related enterprises, we should give full play to the advantages of "electricity", actively seize the right to operate the distribution network, and strive for the advantages of the industrial chain.
In February 2018, the "Implementation Measures for the Division of Distribution Areas for Incremental Distribution Business (Trial)" (draft for comments) was released, stating that "in a distribution area, only one electricity sales company can own the right to operate the distribution network ".
As a power generation company, it should actively strive for the right to operate the distribution network and take the initiative for the follow-up integrated energy service business.
From the business structure, it is recommended to establish an integrated energy business department.
Integrated energy service is a relatively complex system engineering, and the inherent structure of traditional new energy companies with electricity as the core is not completely compatible with integrated energy.
Therefore, under new business conditions, it is necessary to use more comprehensive thinking to carry out energy planning, construction, supply, and operation and maintenance services.
This requires companies to set up special departments to coordinate integrated energy business as a whole, and change the past departmental refinement to Only responsible for the status of the department's work.
The business model of integrated energy services will have a severe impact on the business model of traditional energy services. New equipment status monitoring, asset operation and maintenance and custody, energy storage network management and operation, intelligent energy production, and comprehensive energy transmission and consumption will become Important trends in the field of energy services.
The integrated energy business requires not only the coordination and management of the integrated department, but also the authority to allocate resources to the department. Only in this way can work be carried out more quickly and efficiently.
In terms of technical form, focus on the construction and research of smart energy platforms.
The smart energy platform is the brain of the integrated energy service business. The construction of this platform is related to the operational effectiveness and economic benefits of the project.
The smart energy platform uses big data and cloud computing technologies to intelligently analyze user needs, load forecasting, equipment management, information management, power distribution operation and maintenance, demand response, etc., to provide effective decision support services, and finally provide intelligent and optimal Optimized solution.
As an investor and operator of integrated energy services, new energy companies should choose the best suppliers in the selection of smart energy platforms.
At present, many App and service companies provide related services, such as Alibaba Cloud Integrated Energy Service Platform, Shuangliang Energy-saving Smart Operation and Maintenance Platform, and Smart Energy Internet Platform developed by Henghua Technology. Among multiple suppliers, everyone mainly recommends Alibaba Cloud's integrated energy service platform.
Alibaba Cloud's integrated energy service platform builds a business center for competitive integrated energy services in a "thick platform, micro-application" approach, which can quickly build power saving and energy saving, power demand side, electricity, energy efficiency management, energy storage, and microgrid integration Ecological applications such as energy and power trading.
This platform is based on the practice and theory of alibaba in the middle and Taiwan. For the competitive challenges of the integrated energy industry that also has highly uncertain demands, through Alibaba's middle and Taiwan technology components, it provides rapid application innovation and iteration, operation and related data mining and analysis capabilities. It can ensure the reliability and stability of the platform while the business is growing rapidly.
In terms of resource acquisition, it is recommended to vigorously expand the circle of friends.
The integrated energy business involves many interest groups, including local governments and park managers, as well as owners and original related service providers in the park. Relatively complex interest groups often become obstacles to the smooth implementation of the project.
In order to obtain a variety of necessary resources and improve the ability to provide customers with comprehensive solutions, integrated energy service companies must develop partnerships, establish excellent network connectivity, and create a mutually beneficial business ecosystem.
Enterprise development partnerships usually include strategic alliances between non-competitors, strategic alliances between competitors, joint ventures to develop new businesses, and buyer-supplier partnerships to develop stable suppliers to effectively promote scale Effectiveness, risk reduction and resource acquisition.
From the project experience, pay attention to the operation of the comprehensive energy service (multi-energy complementary) demonstration project announced by the state.
In recent years, the National Energy Administration has successively announced a number of demonstration projects, including multi-energy complementary demonstration projects, energy Internet demonstration projects, etc. Most of these projects are integrated energy business projects.
However, the degree of progress and profitability of the project are different. Therefore, it is recommended to pay attention to related projects that have been announced or planned by the country.
At the beginning of 2017, the National Energy Administration issued the "Notice on Announcement of the First Batch of Multi-energy Complementary Integration and Optimization Demonstration Projects", and finally determined the first batch of 23 projects in the first batch of multi-energy complementary integration and optimization demonstration projects.
At present, the progress of the above-mentioned projects is quite different. Some of them have been put into operation, and some of the projects have encountered some difficulties due to problems in approval, indicators and prices.
Due to the lack of relevant policies, for example, the country has not yet issued an electricity price policy for natural gas micro-gas turbines, energy storage and multi-energy complementary integrated projects, resulting in enterprises' investment in micro-gas turbine power generation, energy storage equipment and energy complementary technologies that cannot obtain economic benefits.
For example, in the distributed energy project of Xi'an National Civil Aerospace Industry Base, the local natural gas sales price is high and the on-grid electricity price of gas-fired power generation is not straightened out, which makes it difficult for the project itself to be profitable and its economic benefits are greatly reduced.
On the other hand, the profitability of the current comprehensive energy service projects is not satisfactory. For example, for the comprehensive energy service projects operated by the State Power Investment Corporation and the State Grid Comprehensive Energy Group, with the exception of a small number of projects that have the right to open, most of the projects currently in operation are difficult to profit in the short term.
The short-term strategy of the above-mentioned enterprises is to "re-layout. "Light profit", take the lead in seizing market opportunities, and optimize and improve after accumulating project operation experience.
In terms of business scope, it actively pays attention to related industries such as new infrastructure.
In the layout of the integrated energy business scope, as mentioned in the previous section, industrial parks are the first choice. However, with the adjustment of national policies, we should actively deploy new infrastructure and other related emerging industries.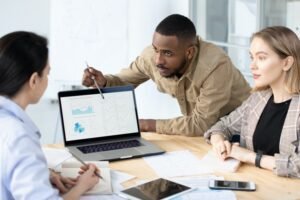 The "new infrastructure" represented by 5G base stations, big data centers, industrial Internet, and new energy vehicle charging piles is developing vigorously, and related fields are all large power consumers. The local power increase will bring the large-scale development of distributed power stations Come opportunity.
With the acceleration of 5G infrastructure construction, the demand for big data centers will grow rapidly. The big data center has the characteristics of uninterrupted operation, stable power load and cooling load, and large power consumption and cooling capacity. There is huge market space for stable integrated energy supply services of cold, heat and electricity.
Generally speaking, as an emerging form of energy business, integrated energy services are generally relatively rudimentary in development, so they are also faced with problems such as imperfect policies and lack of talents.
However, integrated energy service is one of the important directions for the future development of the energy industry. As a new energy company that provides clean power to the society, it can seize the opportunity to deploy integrated energy service business to cultivate more business models.
Do You Have to Pay a Full Month's Rent When Moving Out?
Moving out of any property can be upsetting, yet when moving out of a leased spot then you must be aware of the landowners' standards, all things considered, you need to guarantee you get your rental store back.  So to make the interaction as tranquil and simple as conceivable we have assembled an agenda for you of how to move out of a leased spot. There is an oftentimes posed inquiries area where you will discover answers to every one of the most widely recognized questions that individuals moving out of leased homes inquire. Find the best double room to rent in West London
Lastly, how would you move out a leased property? In this part, we will look at the choices of how you can move out, the least expensive approaches to move out of home, approaches to get a good deal on your home move, and how to move home without any problem.
Read: Planning To Buy a Dream Home-The Real Estate Agent Helps a Lot
Moving Out of Rented Property
The justification making this agenda is so you don't miss anything that should be done preceding moving day. In the event that you work through the rundown in an orderly way not exclusively will your home move be simpler yet less expensive as well.
What do I have to never really out of my investment property?
Make seven days by-week Home Moving Plan. Download this free home moving agenda which records every one of the things you need to do to guarantee a calm home move.
How to Improve Rent Home?
Utilize a home moving folio. It is a smart thought to make a home-moving cover. This will guarantee that everything identifying with your home move is kept securely across the board place. The more coordinated you are, the simpler your home move will be.
Peruse your tenant contract. There are possible principles that your landowner or allowing specialist to have set out in your tenure arrangement identifying with you leaving the property. Be certain that you see precisely what your commitments are prior to moving out and that you conform to those prerequisites. This will assist with guaranteeing that you get your store back. You will likewise know about what your letting specialist or property manager's commitments are to you.
We as a whole collect such a large number of things and the more things you need to move the harder and more costly it will be to do as such. So begin to dispose of that load of things you at this point don't need or use when you have settled on the choice to move. Make certain to see the cleaning-up guide toward the finish of this article.
Manage Home
Tell your landowner. If your occupancy understanding requires it, generally set up any correspondence as a written record so that there can be no future mistaken assumptions. Unmistakably state in the letter to your property manager the length of notice you are giving, the specific day on which you will move out (this ought to match with your lease installment dates, for instance, on the off chance that you pay on the tenth of every month, you will move out on the ninth). A solicitation that the property manager is accessible to do the last examination and to reclaim the keys. Unmistakably state in the letter that you will require the occupancy store got back to you.
Put together your home move. On the off chance that you plan to employ an expulsion organization to help you move you should put together this in the home moving interaction as ahead of schedule as could really be expected. The part underneath takes a gander at this in more detail.
Inform utility suppliers and so on Let every one of the utility suppliers like gas, water, power, phone, TV specialist organizations, internet service, and the nearby chamber realize what date you will leave the property. Again do this through email with the goal that you have composed verification of the warnings should you need it.
Home Protection
Drop protection arrangements. In the event that you have substance protection for instance this moment is the opportunity to get carefully recorded it to the organization that you will leave the property. You need to watch that your home substance protection covers your family merchandise while they are being moved to another property and regardless of whether you can move the protection strategy to your new premises. This will keep away from you suffering any consequences that you might cause in case you are finishing the arrangement early. Check with your protection supplier to ensure you do get punished monetarily.
Divert mail. Here we have made an agenda of individuals to advise about a difference in address for you to download for nothing.
You should make fixes to any harm that might have been done to the property during your occupancy. At this stage, you might need to eliminate any photos that you have hung utilizing new apparatuses and any openings that you have made in the dividers should be filled and covered up.
Manage own Home
Survey the property stock. Check through the stock you got when you previously moved in. You should supplant any harmed or missing things and it will be less expensive for you to do that instead of allowing the landowner to discover there are things missing and charging you for them.
So presently you are at the stage that you are prepared to begin pressing for your home move, you have cleaned up, and isolated the entirety of your things from those that are remaining in the property. Allude to the segment beneath on pressing as this is apparently the most noticeably awful piece of any home move. In the occupancy, arrangement is it normal that as a component of the moving out measure you have the rental home cleaned expertly. Some private landowners might be glad for you to clean the home as long as it is left in a spotless state. Be certain you know what your commitments are with the goal that you don't get an unexpected cleaning bill after you have left. In the event that you do must have the home expertly cleaned before you leave make certain to get the work that was done recorded by the cleaning organization and that you get an appropriate receipt and also search for best small room to rent in West London.
Utilities
Cover every one of the bills. The lone bills identifying with the property that are remarkable ought to be your last bills. Guarantee any gathering charge, lease, utilities, and so forth are completely paid with just the last months' bill passed on to pay. It is possible that you won't get your store back until these have been paid. Protect all the documentation to demonstrate that you have made the essential installments.
Drop direct charges. Try not to drop any immediate charge that identifies with the property until you have taken care of the last bill. However, do guarantee that you set up the scratch-offs for after the last installments have been taken and look for best double room to rent in West London.
Photo everything. Photo utility meters, the state of the installations and fittings of the property, and whatever else that is shrouded in your tenure understanding that you are liable for, such as keeping the grass very much cut.
Move out review. For your own assurance demand that the landowner does a last review of the property. This might be on moving day so you can give up the keys, or the specific date of the finish of your occupancy in case you are moving out before that date. Make certain to get the landowner to sign the moving-out stock and keep a duplicate of it. The landowner might request composed confirmation that all remarkable bills have been paid need to such an extent that accessible.
Settle administrative work and get the store back. Concur a date with your landowner when you will get your store back, and how it will be paid to you. By law, you ought to get your store back no later than 10 days after your occupancy has finished.
How to withdraw Bitcoins in cash on the same day? How to create a Bitcoin wallet on Bitglobals.com?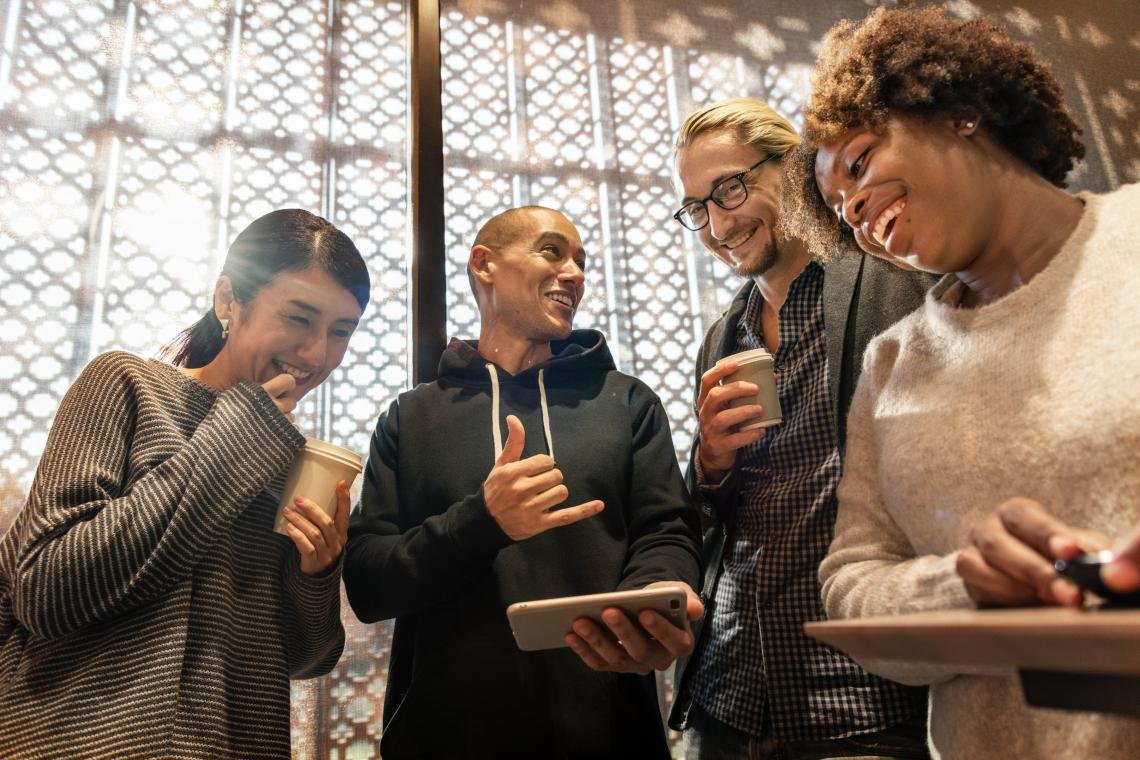 Hello to all traders! Today we'll show you how to convert your Bitcoin to cash on the same day! Yes, yes it is possible with the fantastic instant wallet-to-wallet transfer platform, of course I mean the awesome Bitglobals.com!
This platform is different from the others, and its great advantage is that it allows users to make immediate Bitcoin withdrawals for real money!
You know that Bitcoin is a great cryptocurrency. But it's not all about buying Bitcoin, you also have to sell Bitcoin! In other words, sometimes it is necessary to convert it into fiat currency, cash, USD, INR, or any currency of your choice.
Still, here is the procedure to withdraw bitcoins immediately, safely, and without any transaction fees with no limit wallet.
Step 1: Register on the Biglobals.com
Of course, if you want to withdraw and exchange your Bitcoin in cash, you need to register on a crypto buying and selling exchange!
Registering at Bitglobals.com only takes a few seconds. In addition to the login email address and a password you will have to enter your phone number, your address as well as an identity photo.
Site administrators will verify your identity from there before letting you access the platform. Don't panic, you'll see it's really super simple!
Step 2: Deposit or Transfer Bitcoin directly from current your current exchange
Yes, to withdraw and exchange your Bitcoins in fiat money, of course, you must already deposit them in advance in your Bitglobals.com wallet that you have just created. You should know that you have the option to instantly transfer your bitcoins from your current wallet to Bitglobals.com. This greatly simplifies the procedure!
As soon as the Bitcoins have been sent to your new Bitglobals.com wallet, your request for conversion into real money begins!
After about 15 minutes you will have the option to sell bitcoins around 150+ countries and then withdraw them in USD or any other currencies. Isn't life beautiful?
Step 3: change your Bitcoins for cash
That's it, your Bitcoins are now stored in your Bitglobals.com wallet. Now you can choose to sell Bitcoins and exchange them for example for USD. For the transaction, the price of Bitcoin is based on the current market price, no bad surprises on this point!
The conversion of your Bitcoins is real-time and immediate. And yes friends with just one click cryptocurrency reserve is changed into USD or even the currency of your choice.
Step 4: Enjoy your USD for real
When Bitcoins have indeed been changed into USD, they immediately appear in your official bank account that you entered when you created your Bitglobals.com account.
You can then withdraw Bitcoins in banknotes directly into your account or even use them to make an online purchase. There, it's up to you to know how you are going to use your USD!
Also note that if you are having difficulty creating your Bitglobals.com account (although it is really very easy), you have the option of accessing personalized assistance by email, phone and also online chat.