How Climate change Results in Hunger
Our looming climatic crisis is also a humanitarian one. Even if global warming is limited to 1.5°C over pre-industrial levels (we are now on track for 2.7°C), the world should expect increased global food crises, biodiversity loss, more frequent extreme weather events, and shorter growing seasons in the future. Freshwater will become scarcer, leading to an increase in sickness, as well as displacement & violence, proving climate change can result in hunger. 
Poorer countries, which contribute the least to the problem, bear the brunt of the consequences. The entire greenhouse gas emissions of the 27 most vulnerable countries, which are already hunger hotspots (and have the fewest financial resources to cope and adapt), are less than 5% of the total emissions of the G7 countries. Those who are already experiencing marginalization and gender disparities – particularly women and girls, those already living in extreme poverty, and those who rely on agriculture – will be the hardest hurt.

Hunger and malnutrition
Climate change has far-reaching consequences for people's diets and nutrition. Nutritional status and resilience are harmed when access to appropriate nutritious foods is limited, especially in low-income communities. Eight of the 35 countries most vulnerable to climate change are already suffering from severe food shortages. Over 117 million people in these 27 nations alone are in a state of crisis or worsening famine. Nutrition and health outcomes are likely to deteriorate even in situations where disasters and extreme shifts in climate change may not have an immediate impact. There are many Catholic charities to donate to if you want to help in decreasing both hunger and malnutrition. 

Child and maternal nutrition 
Maternal, neonatal, and child health are all impacted by climate change due to maternal nutrition, environmental hazards, and infectious disease.
In the 27 food-insecure nations most in danger from climate change, about one-third of children suffer from chronic malnutrition and stunting (which impairs their ability to learn and develop) or acute malnutrition, which can be fatal. Higher temperatures are linked to less food diversity in five of six regions. Increased CO2 emissions could force an extra 138 million people into zinc insufficiency by 2050. With disproportionately large costs for children and pregnant or lactating women, who have higher nutritional needs.
Malnutrition and irregular availability to nutritional needs would affect 2.37 billion people by 2022. Climate change is projected to have an impact on livestock yield quantity and quality, reproduction, growth rates, temperature-related stress, and livestock deaths, as well as feed quality and insect, ruminant, and zoonotic disease distribution. Because of increasing runoff and diminished groundwater resources, animals will have less access to water. At 2°C, livestock is anticipated to fall by 7–10% globally, resulting in economic losses of between $9.7 and $12.6 billion.
Temperature rises, ocean acidification, sickness, parasites and pathogens, and other factors are wreaking havoc on fisheries and hatcheries (which are critical to the food security of many vulnerable countries). Increasing water levels and storm intensity add to the danger.

Gender-based inequalities
Climate change disproportionately affects women, children, marginalized groups, and poor communities. Women and children are 14 times more likely than males to die in a disaster, and women are also more likely to be relocated. Women and girls are generally the first to eat less when lower yields result in a drop in income and food scarcity. Women are unable to develop land to satisfy and adapt to their nutritional needs due to a lack of land rights, and they are frequently excluded from choices on how to address climatic challenges.

Food pricing
Rising demand for finite resources, changes in tax and subsidy regimes, and the availability and prices of fossil fuels (driven by a global shift to more resource-intensive, meat-based diets) are limiting access to appropriate nourishment for the poor, particularly women and children.

Biodiversity loss
The World Economic Forum declared in 2021 that biodiversity loss is the world's third most serious hazard, behind weapons of mass destruction and state collapse. Farmers around the world have switched native variations for genetically uniform, high-yielding types, resulting in a loss of 75 percent of plant genetic variety since the 1900s. Today, only 12 crops and five animal species contribute 75 percent of the food we generate. Climate change, environmental degradation, and famine have all been exacerbated by the loss of agricultural diversity.

Our ocean's condition
Sea levels are rising, as are heat storage and acidity levels in our oceans, reducing the ocean's ability to mitigate climate change. Saltwater intrusion into freshwater aquifers, inundation in low-lying areas, and land loss are all consequences of rising sea levels. Storms, tsunamis, and other sudden-onset phenomena are less protected when coastal ecosystems deteriorate, leaving people exposed and vulnerable, and increasing their risk of displacement. If nothing is done, between 145 million and 565 million people living in coastal areas may be affected by increasing sea levels in the future. We might not be able to solve the direct question of how to end poverty, but with collective efforts, we can atleast help people in need. 

Water and sanitation 
Changing rainfall patterns are exacerbating water scarcity in some areas and are likely to exacerbate disputes over river watershed access. Increased temperatures, on the other hand, increase the demand for water by plants, animals, and people. Climate change has the potential to undo gains made in improving access to safe drinking water, adequate sanitation, and excellent hygiene, forcing more people into poverty.

Wrapping up 
Climate change is increasingly considered a danger to national security and a contributor to global conflicts, with climate-related threats accounting for the majority of the world. The security implications are far-reaching and complex, and they are already being felt in sensitive areas. Extreme weather and climate change, according to the 2019 IPCC31 Climate Change and Land assessment, may lead to increased displacement and conflict. Climate change and violence were major factors in the eight worst food crises of 2019. Additional crises, such as Covid-19, further complicate the situation. In the absence of climate change mitigation, climate projections predict a 54 percent rise in armed conflict (393,000 casualties) by 2030. 
We can't eradicate the problems but we can atleast stick together and help the one who needs us. There are many Catholic charities to donate to that help people, one such is Catholic Connect Care. 
A Little Help Is What They Need To Support Them Through Catholic Charities Donation Center.
Spread Infinite Joy With Small Donation Support Catholic Charities Donation Center.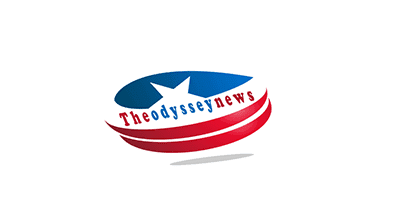 When it comes to marijuana, I'm curious to learn more about Delta 8 THC Vape Carts.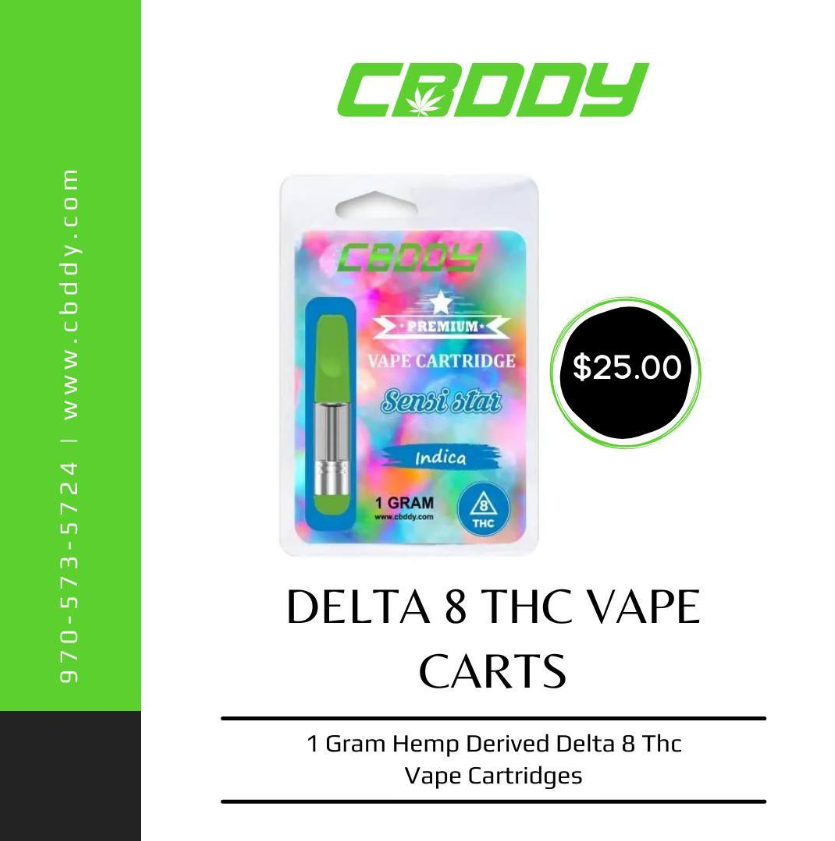 Another THC compound? Oh my gosh, another THC compound!? THC Delta-9 is a well-known drug that makes you joyful, a little paranoid, and high. Hemp's chemical cousin, Buy Delta 8 Vape Carts, may be synthesised from legal hemp to provide a minimally psychoactive effect. Is Delta-10 THC anything you've heard of before? There's nothing to worry about. You'll be one of the first customers to get your hands on Delta-10, which is so cutting-edge.
Now that we know more about Delta-10 THC, let's look at why it matters.
Exactly what are Delta 8 THC Vape Carts?
One of the several cannabinoids found in hemp and cannabis is Delta 8 Cartridges Online. Delta-10, in contrast to Delta-9, exists in such minute levels that attempting to extract it from natural strains would be a waste of effort and plant material. Although Delta-10 is so hard to find, many labs use typical HPLC procedures to misidentify it for CBC or CBL, according to Extraction Magazine.
In what ways do Delta 8 THC Vape Carts affect the human body?
Delta 8 Cartridges Online is believed to interact with the endocannabinoid system in a similar manner as other THC molecules, even though very little study has been done on how it works in the body. In the brain and nervous system, Buy Delta 8 Vape Carts and Delta-8 THC bind to CB1 receptors with differing degrees of affinity, resulting in variable degrees of psychoactive effects. At high dosages, Delta-10 may have a comparable effect on CB1 receptors.
THC DELTAS 8 AND 9 DON'T GET YOU HIGH LIKE Delta 8 THC Vape Carts?
Delta-10, according to Private Label Hemp Lab's David Reckless, may definitely make you euphoric. However, this is not the same as Delta-8 or Delta-9. In terms of enjoyment, thinking process, memory, coordination, and senses, Delta-9 has the strongest influence. In contrast, the strength of Delta-8 is substantially reduced, and users experience minor hunger stimulation and relaxation. Delta-10, on the other hand, has a lower level of psychoactive activity. However, when compared to the results reported by Delta-8 customers, the user experience is vastly different.
Compared to Delta-8, Delta 8 Cartridges Online's effects are more Sativa-like, according to David.
When it comes to aiding sleep, David's customers choose Delta-8; yet, when it comes to enhancing creativity, euphoria, alertness, and vigour, they favour Delta-10. As David put it, "Delta-10 is an uplifter and is ideal for daytime usage."
Delta-10 THC also has the potential to appeal to a broad demographic seeking the euphoric effects of the compound without the drawbacks associated with Delta-9 THC.
My prediction: "Delta-10 is likely to be a huge hit since it provides exhilaration and enhanced concentration without the paranoia and anxiety that Delta-9 users feel."
If you take Delta 8 Vape Cartridge, will you fail a drug test?
In a urinalysis, the presence of Delta 8 Cartridges Online may be difficult to distinguish from that of Delta-9. To make a long tale short, it's best to play it safe.
Delta 8 Vape Cartridge: WHY SHOULD YOU PAY ATTENTION TO IT?
There are hundreds of Delta-8 goods being sold every day. We're increasing manufacturing in anticipation of similarly burgeoning demand, based on what we've heard from Delta-10 thus far. In our opinion, Delta-8 and Delta-10 have the potential to revolutionise the hemp and CBD industries."
According to David, the natural health advantages of CBD are what make it so popular. A product that may assist alleviate some of the symptoms of stress is also desired. Because they don't want to earn a medical marijuana licence, they want to experience a little psychoactive impact. These self-helpers, therefore, need Delta-10 and Buy Delta 8 Vape Carts in their everyday routine.
"Now that Delta-8 and Delta-10 are accessible, people are realising they can have their cake and eat it, too. ". What's the point in limiting yourself to CBD when you can have it all?
HOW LEGAL IS Delta 8 Vape Cartridge?
Because marijuana is listed as a schedule 1 restricted drug, Buy Delta 8 Vape Carts generated from cannabis is unlawful at the time of this writing. However, the legality of Delta-10 generated from hemp extract remains in question.
The DEA has said that "all synthetically produced tetrahydrocannabinol remains a schedule I restricted drugs." The DEA has not defined what constitutes "synthetically derived" in that statement.
Neps brands, for example, is going ahead with the production of Delta-10 from totally legal, safe and compliant CBD as a consequence of these developments.