How Climate change Results in Hunger
Our looming climatic crisis is also a humanitarian one. Even if global warming is limited to 1.5°C over pre-industrial levels (we are now on track for 2.7°C), the world should expect increased global food crises, biodiversity loss, more frequent extreme weather events, and shorter growing seasons in the future. Freshwater will become scarcer, leading to an increase in sickness, as well as displacement & violence, proving climate change can result in hunger. 
Poorer countries, which contribute the least to the problem, bear the brunt of the consequences. The entire greenhouse gas emissions of the 27 most vulnerable countries, which are already hunger hotspots (and have the fewest financial resources to cope and adapt), are less than 5% of the total emissions of the G7 countries. Those who are already experiencing marginalization and gender disparities – particularly women and girls, those already living in extreme poverty, and those who rely on agriculture – will be the hardest hurt.

Hunger and malnutrition
Climate change has far-reaching consequences for people's diets and nutrition. Nutritional status and resilience are harmed when access to appropriate nutritious foods is limited, especially in low-income communities. Eight of the 35 countries most vulnerable to climate change are already suffering from severe food shortages. Over 117 million people in these 27 nations alone are in a state of crisis or worsening famine. Nutrition and health outcomes are likely to deteriorate even in situations where disasters and extreme shifts in climate change may not have an immediate impact. There are many Catholic charities to donate to if you want to help in decreasing both hunger and malnutrition. 

Child and maternal nutrition 
Maternal, neonatal, and child health are all impacted by climate change due to maternal nutrition, environmental hazards, and infectious disease.
In the 27 food-insecure nations most in danger from climate change, about one-third of children suffer from chronic malnutrition and stunting (which impairs their ability to learn and develop) or acute malnutrition, which can be fatal. Higher temperatures are linked to less food diversity in five of six regions. Increased CO2 emissions could force an extra 138 million people into zinc insufficiency by 2050. With disproportionately large costs for children and pregnant or lactating women, who have higher nutritional needs.
Malnutrition and irregular availability to nutritional needs would affect 2.37 billion people by 2022. Climate change is projected to have an impact on livestock yield quantity and quality, reproduction, growth rates, temperature-related stress, and livestock deaths, as well as feed quality and insect, ruminant, and zoonotic disease distribution. Because of increasing runoff and diminished groundwater resources, animals will have less access to water. At 2°C, livestock is anticipated to fall by 7–10% globally, resulting in economic losses of between $9.7 and $12.6 billion.
Temperature rises, ocean acidification, sickness, parasites and pathogens, and other factors are wreaking havoc on fisheries and hatcheries (which are critical to the food security of many vulnerable countries). Increasing water levels and storm intensity add to the danger.

Gender-based inequalities
Climate change disproportionately affects women, children, marginalized groups, and poor communities. Women and children are 14 times more likely than males to die in a disaster, and women are also more likely to be relocated. Women and girls are generally the first to eat less when lower yields result in a drop in income and food scarcity. Women are unable to develop land to satisfy and adapt to their nutritional needs due to a lack of land rights, and they are frequently excluded from choices on how to address climatic challenges.

Food pricing
Rising demand for finite resources, changes in tax and subsidy regimes, and the availability and prices of fossil fuels (driven by a global shift to more resource-intensive, meat-based diets) are limiting access to appropriate nourishment for the poor, particularly women and children.

Biodiversity loss
The World Economic Forum declared in 2021 that biodiversity loss is the world's third most serious hazard, behind weapons of mass destruction and state collapse. Farmers around the world have switched native variations for genetically uniform, high-yielding types, resulting in a loss of 75 percent of plant genetic variety since the 1900s. Today, only 12 crops and five animal species contribute 75 percent of the food we generate. Climate change, environmental degradation, and famine have all been exacerbated by the loss of agricultural diversity.

Our ocean's condition
Sea levels are rising, as are heat storage and acidity levels in our oceans, reducing the ocean's ability to mitigate climate change. Saltwater intrusion into freshwater aquifers, inundation in low-lying areas, and land loss are all consequences of rising sea levels. Storms, tsunamis, and other sudden-onset phenomena are less protected when coastal ecosystems deteriorate, leaving people exposed and vulnerable, and increasing their risk of displacement. If nothing is done, between 145 million and 565 million people living in coastal areas may be affected by increasing sea levels in the future. We might not be able to solve the direct question of how to end poverty, but with collective efforts, we can atleast help people in need. 

Water and sanitation 
Changing rainfall patterns are exacerbating water scarcity in some areas and are likely to exacerbate disputes over river watershed access. Increased temperatures, on the other hand, increase the demand for water by plants, animals, and people. Climate change has the potential to undo gains made in improving access to safe drinking water, adequate sanitation, and excellent hygiene, forcing more people into poverty.

Wrapping up 
Climate change is increasingly considered a danger to national security and a contributor to global conflicts, with climate-related threats accounting for the majority of the world. The security implications are far-reaching and complex, and they are already being felt in sensitive areas. Extreme weather and climate change, according to the 2019 IPCC31 Climate Change and Land assessment, may lead to increased displacement and conflict. Climate change and violence were major factors in the eight worst food crises of 2019. Additional crises, such as Covid-19, further complicate the situation. In the absence of climate change mitigation, climate projections predict a 54 percent rise in armed conflict (393,000 casualties) by 2030. 
We can't eradicate the problems but we can atleast stick together and help the one who needs us. There are many Catholic charities to donate to that help people, one such is Catholic Connect Care. 
A Little Help Is What They Need To Support Them Through Catholic Charities Donation Center.
Spread Infinite Joy With Small Donation Support Catholic Charities Donation Center.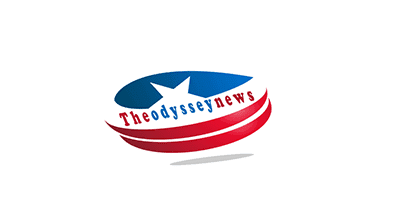 What Is an STO and Differentiation with Other Tokens?
With the advent of blockchain technology and cryptocurrencies, many new terms have emerged that we need to understand. The STO or Security Token Offering is one of them.
Have you heard of him before?
What is an STO and why is it so important to the crypto ecosystem?
How is it different from other tokens?
In this post, we explain it in detail.
What is a Security Token Offering (STO)?
The initials of STO come from the English concept of Security Token Offering. It is a regulated offer of securities using blockchain technology or chain of blocks. That is, it is a fungible financial instrument or investment product that is backed by a real-world asset, such as property. For example: using commercial real estate as an asset and then digitizing it as a security and using it for crowdfunding, being able to trade it internationally.
Serves as backup
The
security token confirms
like Digishares the ownership or the right of the users on some investment product that has been registered in the blockchain and where said product represents an asset (real estate investment, debt or shares). Therefore, an STO involves the creation of digital tokens or tokens that can be sent, bought and sold. This process can be done through existing systems, such as the blockchain, one of the fastest and least expensive today.
Regulation
However, the issuers of the tokens must at all times take into account the legal and regulatory requirements of the country in which they are issued, such as the Hong Kong Securities and Futures Commission (SFC) Ordinance, the Financial Conduct Authority (FCA) of the United Kingdom or the Securities and Exchange Commission (SEC) of the United States.
Now that you know what an STO is, it's time to move on.
What should an STO include?
Traditionally, to buy an asset you had to go through a series of inefficient processes that required a lot of time and money. One of the keys to cryptocurrencies is that they make financial processes much more efficient thanks to the blockchain:
It is fast. Transactions are made instantly.
Allows distribution. All nodes in the network are equal and have a copy of the chain information.
Present consensus. Each cryptocurrency has a series of rules that all members of the network must comply with.
It is safe. The information is stored in blocks preventing data manipulation.
It is immutable. This is possible thanks to cryptography.
It is accessible to everyone. We do not need anyone's permission to access the network.
Allows traceability. Any transaction made can be traced.
Considering that STOs are the public offerings of these security tokens, it is important to know what they include:
Security. They are backed by tangible assets on the blockchain that offer real value to your security token.
Liquidity. When traditional private securities are tokenized, the liquidity of investors is also improved.
Certificate. Depends on the country. For example, to issue a Security Token, an information brochure must be prepared and signed by an EAF (agent or advisory company authorized by the CNMV), as well as sent to the CNMV itself.
STOs offer financial rights to investors, such as dividends, participations and access to other investment mechanisms.
Difference between STO, ICO and IPO
If we talk about the Security Token Offering or Security Token Offering (STO) versus the Initial Coin Offering (ICO) and the Initial Public Offering or Initial Public Offering (IPO), we can find some differences and similarities:
Concept
An STO is any asset or value digitized on the blockchain that represents a value from the physical world. An ICO is a
virtual currency
used to make payments and store value, since it can be exchanged for real money. An IPO is the incorporation of a company to the stock markets to issue its first shares and be able to be acquired by investors.
Bureaucracy
An STO is asset-backed and complies with government regulations.
However, an ICO positions its coins as utility tokens and allows its holders to access the native platform and decentralized applications (dApps), should you have them. Launching an ICO is much less bureaucratic and simple than launching an STO, since an investment contract under securities law is offered in this sale. The launch of an IPO is usually more complex, since it requires more steps: decision (corporate agreements, due diligence, design of the operation), application (prospectus registration with the CNMV, documentation that proves compliance with the admission requirements), processing (approval of the application, placement and listing, agreement for the IPO and incorporation of the securities) and IPO. The IPO can take between 4 and 6 months.
Features
Although STOs are similar to ICOs in that the investor exchanges money for coins or tokens that represent their investment, STOs go further and distribute tokens (fungible financial instruments with monetary value attached) and are linked to an investment asset. Underlying, such as stocks, bonds, a piece of property, or other funds. IPOs are usually carried out by more mature companies with proven track record and traction.
Functionality
An Initial Coin Offering has as its main function to finance blockchain-based projects where the first tokens are sold. A Security Token Offering is an ICO regulated and registered according to the requirements of each country and that allows a company to sell shares in the form of a tokenized asset, for example. At the heart of the IPO is the idea of ​​taking the shares of a private company public for the first time, allowing anyone to acquire one or more parts of it.
Collection
While the STO allows companies to raise money through the sale of a security token that represents a stake in their ownership, the ICO allows the collection through the sale of a utility token, which gives the investor access to certain products or services. The IPO presents a traditional approach to raising money based on the sale of shares to investors on a stock exchange (IPO), making it possible for almost anyone to invest in that company.
Canal
While an ICO and an STO work with blockchain or block chain technology, an IPO does so through the traditional channel.
Issue
On the one hand, an ICO project issues its initial offering of tokens or coins on a new blockchain. On the other hand, an STO issues tokens on a blockchain, and an IPO issues stock certificates from traditional markets.
Facts about STO, ICO and IPO
At this point, are you clear about what an STO is and its main differences from other tokens? Do you know when the first offers described in this post were launched? Perhaps, they have more history than you think. And it is that the Dutch East Indies company was the first to carry out an Initial Public Offering, listing on the Amsterdam stock exchange in 1602. The first ICO, however, was owned by Master Coin in July 2013 and raised around 5,000Bitcoins. And a year later, Ethereum raised money in the same way. It took several years for Blockchain Capital (BCAP) to launch the first Security Token Offering on April 10, 2017, raising $10,000,000 in a single day. Since then, STOs have been gaining more and more ground to this day.
I'm a professional Web and graphic designer with 5 years of experience in developing web design skills.