How can I score 95 in RBI Assistant?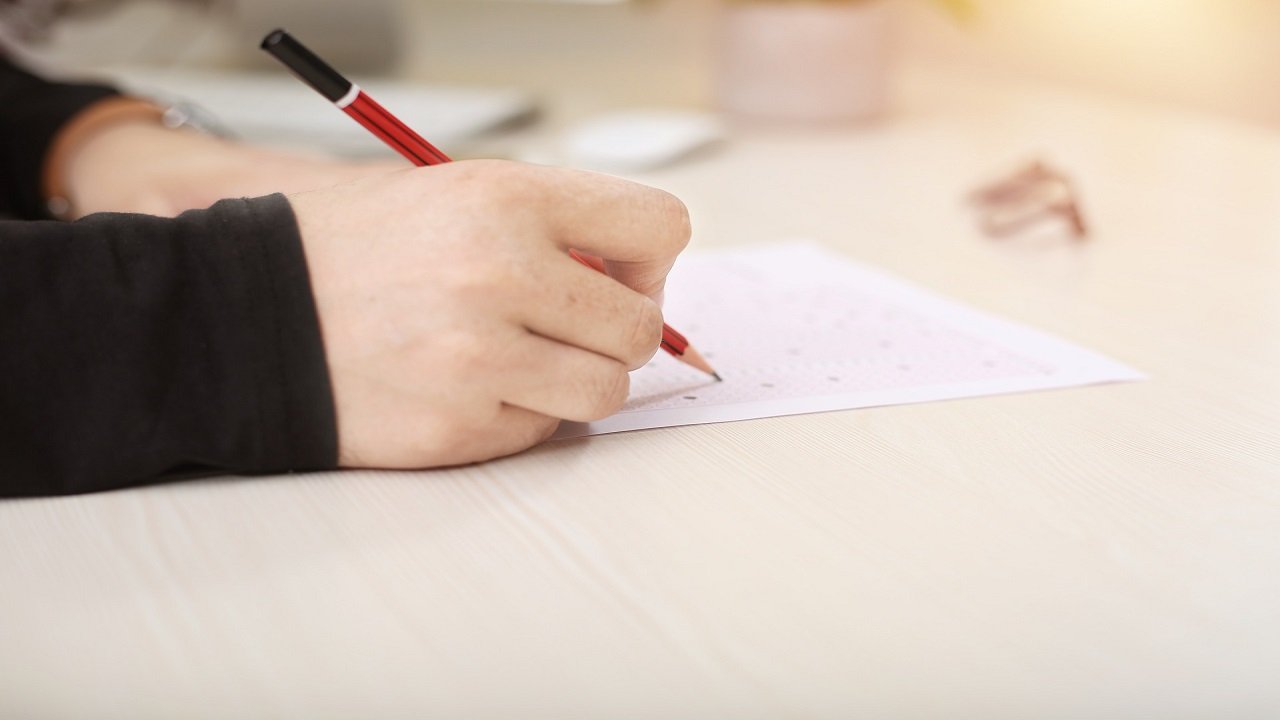 Want to score 95 plus in the RBI assistant exam? Who wouldn't want it? Undoubtedly, everyone would like to score 95 in the RBI assistant 2022 exam on the very first attempt. Even though this may seem quite challenging, it is actually possible. All you need is to know the right strategies to ace the exam like a pro.
Making a section-wise strategy is the key to increasing your score and enhancing your RBI assistant result. In this article, we will explore the different techniques to help you clear the exam with a 95+ score.
RBI Assistant Exam Pattern
Before diving into the strategies, it is important to know a bit about the exam pattern. The RBI assistant exam consists of two phases – preliminary and main. The preliminary exam is 100 marks. In this exam, you will get 30 questions from the English language, 35 from reasoning, and 35 from numerical.
The main exam is 200 marks. The sections included in the main exam are reasoning, English, computer knowledge, general awareness, and numerical. Each section has 40 questions. Every correct answer will fetch you 1 mark, while for every incorrect answer, you will get a penalty of -0.25.
Strategies to Score 95 in RBI Assistant
Are you wondering how to score 95 in the RBI assistant 2022 exam? Here are some of the best strategies that can help. Let's take a look!
Invest Time to Practice Reasoning
The reasoning is one of the important sections of the RBI assistant exam. It intends to test the logical and analytical abilities of the candidates. Practice is the key to scoring well in the reasoning section. Try to practice as many questions as you can on a daily basis. If possible, take several mock tests. This can help in effectively sharpening your logical and analytical skills. Moreover, it can improve your speed of solving the reasoning questions.
If you are preparing for the RBI assistant exam, reading the newspaper daily must be your top priority. It can help you score well in both the English and general awareness sections. Newspapers are one of the cheapest and best sources to enhance your RBI assistant result. It can help in significantly improve your grammar. Moreover, you can also expand your vocabulary by reading the newspaper daily as you are likely to come across a number of new terms.
In addition, newspapers also help you stay updated about the latest events. Make sure to read at least two quality newspapers, such as the Economic Times and The Hindu. Carefully go through the newspapers and try to remember all the important news. You can also note down the points to revise them later.
Be Thorough with the Mathematical Formulas and Theories
Whether you are appearing for the RBI assistant prelims exam or the mains exam, you will come across the quantitative aptitude section. To fetch good marks in this section, you need to possess mathematical skills. A key to easily solving numerical is to remember all the important mathematical formulas, theories, as well as shortcuts. Moreover, practicing the mathematical questions regularly can help increase your speed, thereby improving the overall outcome.
Scoring 95+ in the RBI assistant exam is not an impossible task. However, knowing the right strategies is highly important. While some plan out an overall strategy, developing strategies for individual sections works the best. Now that you know the section-wise strategies, it is time to implement them. Leverage these strategies and score well in the RBI assistant exam. Good Luck!
Pranab Bhandari is the editor of financial blog "Financebuzz.net". He has been featured in many top publication like Tweakyourbiz, Growthrocks, Worldfinancialreview and more.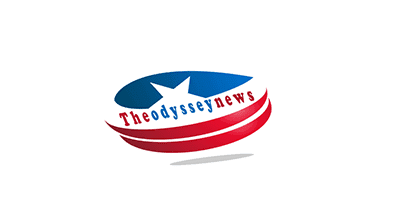 What You Can And Can't Eat With Braces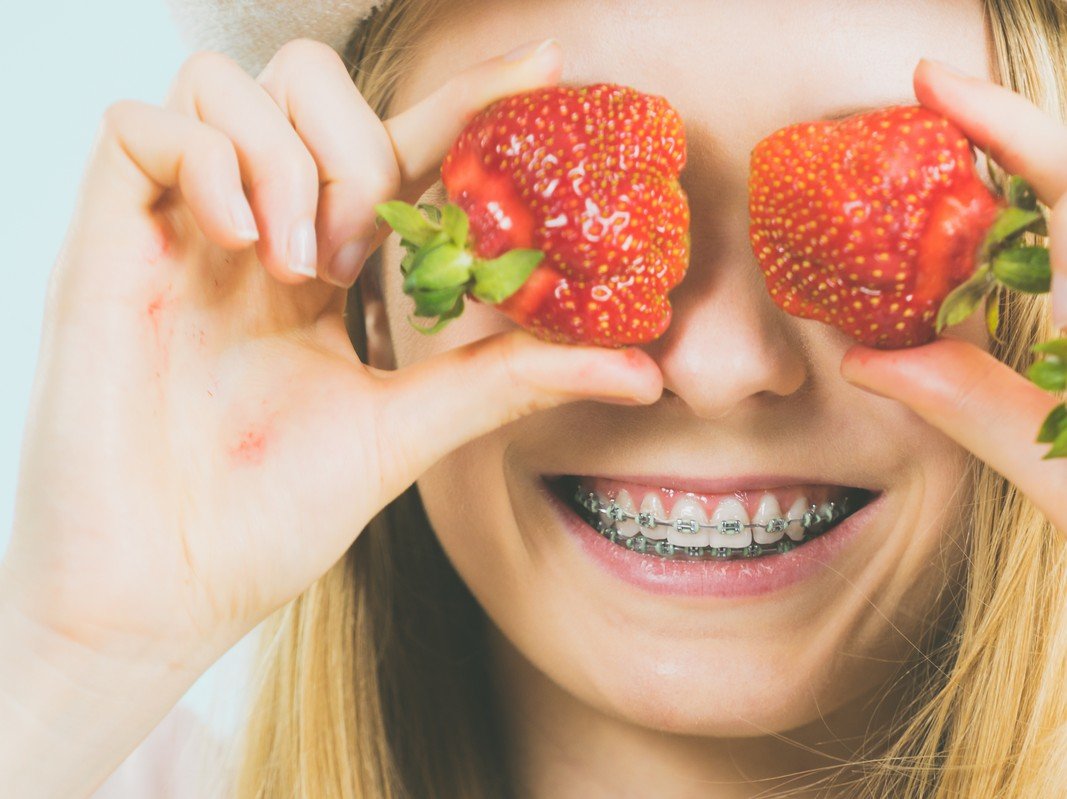 Braces can seem like a major hindrance when it comes to eating the foods you love, but if you know what's off-limits and which foods are okay to eat with braces, it's much easier to keep your teeth clean and healthy while still enjoying your favorite meals. Here's what can't you eat with braces!
Why Are Dietary Changes Needed With Braces?
Typically, with braces, you'll want to stick to a soft-food diet. Avoid crunchy and sticky foods like nuts and hard candy—they can get stuck in between your brackets and wires. Foods high in acid (like citrus) also should be avoided because they can cause damage to your teeth while you're wearing braces. Focus on what you CAN eat rather than what you CAN'T eat—the list of permitted foods is pretty long! The chart below will give you an idea of what's okay
Why Are Dietary Changes Needed With Braces?
Eating regular food with braces is possible, but you need to be careful. Though it varies from person to person, most people have an easier time eating softer foods with braces. For example, if you have an appliance on your upper teeth, try mashing up soft foods such as bread and bananas rather than crunching hard items like apples or carrots. It may also help to cut food into smaller pieces before eating. It's also important to avoid sticky foods since they can get stuck in your braces; chewing gum and chocolates are good examples of things that should be avoided while wearing braces. A healthy diet rich in fruits and vegetables is still a great choice for those with fixed appliances; just cut larger pieces into small bites before eating them!
To Protect Braces From Damage
Avoid sticky or chewy foods. Sticky foods, such as caramel, gummy candies and taffy, can damage braces by sticking to brackets and wires. Chewy foods such as raw carrots and celery have a tendency to get caught in orthodontic appliances. If you must eat these foods, carefully break them into bite-sized pieces first. Don't Pop Your Gums: Keep your mouth closed when chewing food or brushing your teeth with a toothbrush or floss. Picking at your braces could loosen an attachment or wire that's holding an appliance in place—and it's very difficult to put back together! A diet rich in calcium helps strengthen teeth, which is good news for braces wearers.
To Avoid Discomfort After Adjustments To Braces
Because your braces are new, your gums will be tender after an adjustment. To ensure that you avoid discomfort, you'll want to follow these food guidelines: First and foremost, avoid chewing gum (and using a straw) for at least 24 hours after a tooth is moved. Avoid sticky candy and foods like caramel because they may stick to or pull on your braces and cause irritation or pain. Additionally, try to avoid popcorn and hard candies; these often get stuck in braces. Finally, if you have any questions about what types of food are safe for you to eat with braces, ask your orthodontist before eating it.
To Reduce The Risk Of Stained Teeth
Stained teeth are a common side effect of having braces. To reduce your risk of stained teeth, follow a strict oral hygiene regimen and avoid foods that can stain your teeth, like coffee, tea, soda and berries. During your appointment with your orthodontist you'll be provided with instructions to care for your teeth during orthodontic treatment. No matter what type of braces you have, it's important to brush after each meal and drink lots of water throughout the day. A whitening toothpaste or a whitening rinse can also help keep staining at bay while you're wearing braces.
To Change Chewing Technique
Your orthodontist wants you to wear braces for a reason: They'll help straighten your teeth. If you're wearing them properly, your braces shouldn't have any issues—but it's still important to take care of them as much as possible. Instead of gnawing on chips and sandwiches, try eating softer foods like soup or pudding. As long as you're paying attention while chewing, there's nothing that should cause an issue with your braces. Avoid sharp foods like apple seeds (they can get stuck in brackets), popcorn kernels (the same thing goes) and nuts (which are just bad for your teeth all around).
What You Can Eat With Braces
While orthodontic appliances such as braces, retainers and mouthguards may take some getting used to (not to mention a considerable investment), there are plenty of foods you can eat with them. For example, hard or crunchy foods that don't need much chewing — like carrots and chips — aren't going to bother your new dental work too much. But soft and sticky foods can cause damage if they adhere too tightly to your teeth or appliance. As long as you follow these guidelines, you should be able to keep enjoying most of your favorite healthy snacks while wearing braces.
What You Can't Eat With Braces
Many foods aren't safe to eat while you have braces. It's not just sticky foods and hard foods that can damage your braces – many chewy, crunchy, or hard-textured items are unsafe as well. Foods that are too hard for teeth can damage brackets and wires on braces. Some examples of what can you eat with braces