How can I make my teeth whiter naturally?
People spend so much on teeth whitening products and tooth cavity treatment. A report says that Americans spend more than 1 billion dollars on these products each year. These whitening procedures may whiten your teeth, but they can also damage them. This is because of the chemicals present in these products. So is it a viable option? Don't get confused, as we are here to tell you ways to make your teeth whiter naturally.
Let's take a look at some practical ways to whiten your teeth naturally.
1 Brush your teeth regularly
Brushing your teeth twice a day regularly is the most essential step to keep your teeth whiter and healthier. Also, make sure to brush your teeth after having meals which can cause teeth discoloration.
You can also use whitening toothpaste to add extra glamour. These types of toothpaste are effective in removing tough stains from your teeth' surfaces. But if you have any problem with such toothpaste, you can visit Cypress Dentistry to seek expert advice!
2 Coconut, sunflower, or sesame oil pulling
Oil pulling is a traditional way for teeth whitening. This technique can also improve your oral hygiene and health. You can take one tablespoon of sunflower oil, sesame oil, or coconut oil and squish it around in your mouth. Continue this process for 10 to 20 minutes. This process can also remove many types of bacteria present in your mouth, which can make your teeth yellowish over time.
It is important to note that no scientific evidence supports oil pulling as an effective teeth whitener. But people who use this technique are pretty pleased with the results. So, give it a try and see how well it works.
3 Baking soda and hydrogen peroxide paste
Most of us are already aware of baking soda's teeth whitening properties. Because of its mild abrasive nature, it helps remove stains from your teeth' surfaces. On the other hand, hydrogen peroxide is a natural bleaching agent. It can kill harmful bacteria that cause yellowish teeth. These two substances can form almost a perfect tooth-whitening solution.
Take one tablespoon of baking soda and hydrogen peroxide and mix it in some water. You will end up with a paste. Now, use this paste to brush your teeth. You will notice a gradual change in your teeth' shade once you use this paste daily.
4 Rub banana, lemon, or orange peels
Like oil pulling, this technique isn't backed by scientific evidence. But people who tried it are satisfied with the results. Moreover, they don't have any harmful chemicals. So let's give it a try!
Take an orange, lemon, or banana peel and gently rub it on your teeth' surfaces. Continue doing this for 2 minutes. After that, wash your mouth and brush your teeth.
Lastly, if none of these home remedies work for you, let a professional handle this. If your teeth are becoming more and more discolored, please feel free to visit Smile Artisans.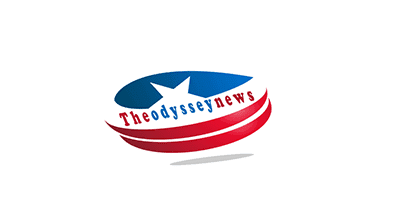 A quick guide to wedding photography
Wedding photographer is a fascinating profession. It's an unusual mix of anxiety and happiness. You can be pushing around individuals you have never met before one minute, and then joking and laughing with the same folks the next. Even if you are a complete stranger attending the most significant day of someone's life, you can still leave it feeling like a family member.
To be a photographer at weddings is difficult, despite how fulfilling it is. It's crucial to do a nice job because the wedding day is the most significant day for couples and many other people too. Although your very first wedding photography encounter can be intimidating, there is no reason that it cannot be a success with the correct planning and mindset. Expect plenty of blunders and laughs on your journey.
If you are just starting out, these are the tips you will have to learn before anything else.
1. Become acquainted with your gear
If you have just scored your very first wedding job and you want to buy a fresh new sparkling camera for that job, make sure you have practiced with it thoroughly first before the important day. This covers all of the accessories and equipment you intend to bring, and of course the camera itself.
There is nothing worse than you being unable to understand your equipment while you're supposed to be shooting, whether it's lenses, memory cards, tripods, or even a camera you just bought. This may appear unprofessional, and you may feel ashamed. So, it is important to be familiar with your gear before the wedding day.
2. Examine the location
Given the distance you might travel, it might be easier said than done. If you live nearby or are traveling a day before, then it is worthwhile to visit the site to get a sense of where you'll be shooting on the big day.
Even examining the location and knowing what you are up against will help you mentally prepare. It is even good to look at photographs other photographers done at the same location and envisioning if you can do anything differently or it will be the same.
3. Perfection comes with practice
It's a good idea to practice snapping shots before the big day, and also acquainting yourself with the equipment and technical capabilities of your camera.
Solicit the help of some family members or friends to perform some traditional wedding poses. Cape Town Based Photographer PTR told us that snap photographs of them in a range of locations, from various angles and different distances, so you can become used to customizing the camera's features to fit the situation. It's also a good idea to capture them quickly so you can recreate the situation on the day of the wedding.
4. You need experience in wedding photography so go get some
You can use your camera to practice as much as you like. It is really one thing to take shots around your garden and house but it is totally another thing in an unknown location with hundreds of strangers looking at you.
Try to assist an expert wedding photographer a few times before the first wedding you do, if possible. With this approach, you will see everything handled by a professional and you will more likely handle it better when your day comes. Taking pictures is only part of the work; additional responsibilities involve preparation and planning, dealing with other people at the wedding, and promptly and calmly overcoming obstacles. Even if you are just lugging all of their belongings around, having prior knowledge and experience can be beneficial.
You will also have the opportunity to ask any questions about any issues you may have. Working with an expert will get you a reputation on your name and it might also help you in finding future work.
5. Talk to the groom and bride ahead of time
In addition to establishing a list of any images you would like to capture, it's a good idea to ask the groom and bride about any must-have photos.
For example, they might like to photograph a sentimental position they wanted to create with family or friends that they haven't seen in a long time. Some couples choose photographs of tangible objects, like cake. If you receive some suggestions from the groom and bride ahead of time, it will help you on the big day because they are usually busy and don't have much time to talk. The groom and bride will not be able to complain about missing any must-have photos this way.
Now that you know how to capture your very first wedding, there is nothing stopping you now. This quick guide will help you ease your nerves.