How Are Assets Split in a Divorce in Arizona?
Divorce is an already complicated process. Now imagine adding the process of dividing assets on top of the divorce procedures? That would be a confusing and challenging process for all the parties involved. However, thanks to reputable divorce attorneys you can trust, you never have to go through the division of assets process alone.
In Arizona, divorcing couples must reach an amicable agreement as to how they should divide their property. If no agreeable solution is reached, the solution of property division will fall upon the Superior court. However, this doesn't have to be your process.
So, here's a straightforward process of how assets are divided during a divorce.
Identification
The first part of the asset division process during divorce in Arizona starts with identification. With the help of your lawyer, you need to start taking inventory of all your assets and debts. Ensure you list everything from mountain bikes, bank accounts, and patio furniture to vehicles. Ensure you include everything you and your spouse own or have an equitable and legal interest in.
The type of property you list should fall under the following categories:
Tangible Items: These items are touchable, and they can be anything from cash, cars, trucks, the marital home, jewelry, appliances, and stock and bonds.
Intangible Assets: These properties lack a physical form like trade secrets, trademarks, business goodwill, copyright, and cryptocurrency. And sometimes, your intangible assets can be more valuable than your tangible assets.
Classification of Community or Separate Property
Once identification is made, the next step is classifying the property. With the help of your divorce attorneys, you will need to organize the separate or community property. Establishing the facts of the property is determined in the following manner.
The Time the Asset was Acquired: The first factor used to determine whether your assets are community or separate during divorce is the time of acquisition. The court can decide if the property is separate or community based depending on the parties' testimony and the admissible evidence.
Name on the Title: Another determinant used to help differentiate between community or separate property is the name on the asset title. If you and your spouse acquired property during your marriage, that is considered community property. It doesn't matter whose name is on the title; it will be split both ways. But if the property was obtained before marriage, the name on the title is the owner of the said asset.
Hidden Assets: Sometimes, one party may be tempted to conceal assets from the other party. In Arizona, all parties are required by law to disclose community property. For such situations, ensure that you communicate with your lawyer regarding the unexplained expenditures, depleted accounts, and spending habits.
Valuation of the Property
Now that your property has been classified, the next step is providing a market or sentimental value for the community property. Items like birthday party videos, family photographs, and art are precious, but they don't have a monetary value. Also, you cannot place a market value on a pet dog or adopted cat.
This is why it is always best to have a settlement agreement for items with sentimental value. Both parties have to agree on who gets what.
Valuation of Complex Assets
What happens for assets that are difficult to divide between both parties? For instance, retirement plans and pensions can be pretty challenging to split. Also, valuing a small business can be a somewhat complex thing to do. This is why it's vital to acquire the services of a professional forensic valuation expert with the help of your lawyer.
Your lawyer will also help you find experts like a real estate appraiser, personal property appraiser, and business valuation expert.
Division of Your Community Assets
In Arizona, dividing assets is twofold. The first step is where the court awards both parties their individual separate property. The second part of the division process involves the division of the community property. Each spouse is entitled to half of the communally owned property. However, a court will help with the division process to fairly split the property.
Some of the factors the judge will use to consider the division of property include:
The economic age, circumstances, and health of each spouse

The tax consequence of all the assets

The debt and liability of the couple
Protecting your assets should be your top concern during any divorce settlement. Therefore, ensure your hire a divorce attorney. While you are free to settle the divorce agreements without the intervention of a mediator, hiring one can help you reach a fair agreement.
I am GraceIsabella Hennyjohn. I am professional Digital marketer and content writer. I have 4+ year experience in this field.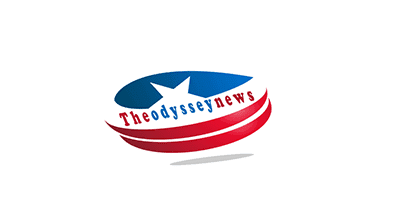 How to find an escort girl?
You are looking for an escort girl, but you don't know how to find one? In this guide, we provide you with the information you need to do so. Discover the most efficient ways to contact and meet birmingham escorts.
Access specialized ad sites
Just like for real estate, cars, or hotels, there are specialized ad sites for escort girls. Dedicated to sex workers, they allow independent escorts to publish ads to gain visibility and make their services known. Most of these ads are linked to landing pages on which the girls detail their services, publish their photos and advertise their rates. If you need advice on how to navigate this type of site safely, visit profilcougar.com.
The main concern with this category of sites is that you have to know how to sort out the different types of profiles exposed. Indeed, the ads of escorts are mixed with ads of prostitutes and erotic masseuses. It is therefore necessary to be able to differentiate between the profiles of escorts and those of other sex workers.
If you are looking for fresh and new escorts, these sites will suit you well. For, they are the best way for novice girls to find their first clients. However, beware of scams!
Go to escort websites
To find a birmingham escorts as easily as possible, you should visit an escort girl website. Thanks to the expansion of the Internet, it is possible to access all types of services related to sex workers. Indeed, these websites are more and more numerous and specialized. You can find all the types of girls you need.
From now on, all categories of escorts are available on the internet, whether they are independent or affiliated to an agency. This gives you a multitude of possibilities and choices according to your expectations. If you need more guarantees and security, go to an agency website. For those who are looking for freedom, independent girls are waiting on their pages.
The main advantage of the Internet is its transparency. By going through its channel, you have the opportunity to access photos and videos describing the girl of your desires. Unlike the phone, you have a clear view of the person with whom you exchange. However, you will also be exposed to risks of scam. You should therefore make sure that the sites you access are reliable.
Ask around in a large hotel
By definition, the role of an escort girl is to accompany her client during his travels. The fact is, most of these clients are men on business trips who stay in hotels. That's why many of the big hotels are in partnership with escort agencies. If you are traveling in Paris or in a foreign country, ask a good hotel and you will be served.
Rest assured, you will never see a hotel advertising such a service, so be tactful. Approach the front desk politely and present your problem with as much discretion and finesse as possible. If you are asked to wait, go up to your room and run a nice bath while your request is being processed. Facilities that use this type of service are discreet in order to maintain their public image.
I am GraceIsabella Hennyjohn. I am professional Digital marketer and content writer. I have 4+ year experience in this field.