How American tourists are saving France's summer
"Paris definitely lived up to its reputation," says Walkley, from Boston. "Food's been great. Everyone's been very hospitable."
For Walkley, traveling to France has been a symbol of getting his life back to normal after two years of restrictions and disruptions caused by the pandemic. "I feel like things are back on track," he adds with a smile.
For France, Walkley's presence is a symbol of optimism.
He's just one of the tens of thousands of Americans expected to visit Paris this summer, bringing a widespread sense of relief to a tourism industry battered by Covid and the sanctions-induced loss of the wealthy Russians who regularly flock to its hotspots.
North America is projected to be the biggest contributor to the Parisian tourism market this summer, according to the city's government, with booking levels almost back to pre-pandemic 2019 levels.
"The Americans are doing the job," said Frédéric Hocquard, Paris deputy mayor for tourism.
"Meaning that they are coming back en masse and with a lot of money to spend."
They're back!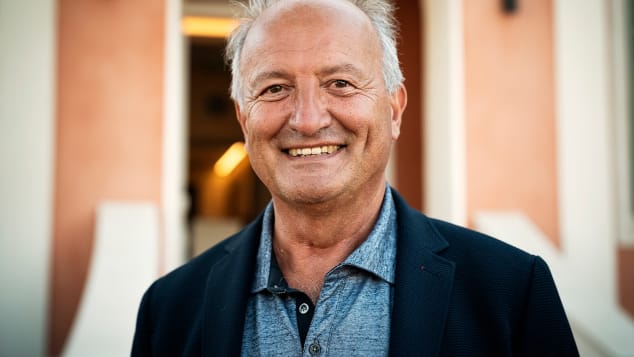 Even outside of Paris, from north to south, tourist workers and government officials across France are chanting the same enthusiastic message — the Americans are back!
This was the front page headline of the Nice Matin, a prominent French Riviera newspaper, on July 6. "They are spending without counting after two years of restrictions," it reported.
On average, American tourists, mostly visiting in groups, are each spending $402 (400 euros) per day in France, bringing the budget for a 10-day visit to a stunning $7,687, way ahead of any other foreign tourists, according to a report did by research company GfK for Visa.
The Americans are especially important this year for the south of France along the Mediterranean, whose beautiful coastlines have long been a paradise harboring many wealthy Russian vacationers.
The department of Alpes-Maritime, home to the sun-kissed likes of Nice and Cannes, was projected to lose $50.4 million in 2022 due to the absence of the Russian tourists who descended on towns like Saint-Jean-Cap-Ferrat, according to a report published by the area's Chamber of Commerce and Industry in March as it evaluated the impact of war in Ukraine.
But those negative forecasts have failed to play out, the chamber of commerce said, acknowledging that "the summer season is looking quite good."
The unexpected turnaround was confirmed by local officials and hotel owners on the ground in the French Riviera.
"It is true that there is less Russians for sure but they have been replaced by all the other people," said Jean-François Dieterich, mayor of Saint-Jean-Cap-Ferrat.
The small town of fewer than 1,500 residents has six out of the 61 Russian-owned properties frozen by the French government, according to the French Finance Ministry.
"It was quite surprising because we felt that a lack of Russian clientele will have an impact on the hotel but finally it did not," said Bruno Mercadal, manager of Hotel Royal-Riviera, a five-star venue in Saint-Jean-Cap-Ferrat.
'Travel revenge'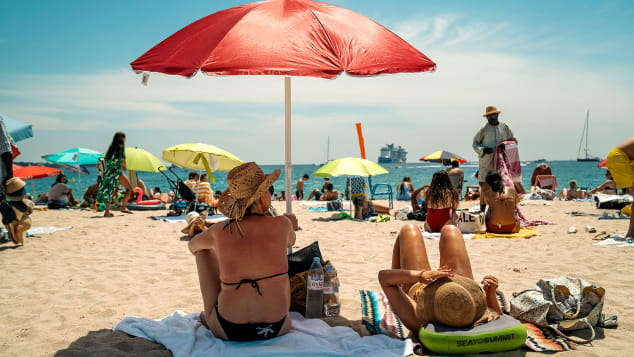 Before the pandemic, Russian tourists represented 20% to 25% of the hotel's customers during the summer months, but this year all were gone due to sanctions imposed on Russia.
Mercadal recalled the chaos that erupted shortly after Russia invaded Ukraine — Russian guests staying at the hotel had to pay with cash because their credit cards became useless after their country was kicked out of the SWIFT international payment system.
Now, Americans are flocking to Mercadal's hotel. Usually, US visitors represent around the same share of clientele as Russians before the pandemic, but this year for June alone, the share of American guests jumped to 42%.
"This is quite incredible," Mercadal said.
The war in Ukraine has also impacted exchange rates, driving down the value of the euro to its lowest levels against the dollar since 2002, meaning that traveling to Europe has become a lot cheaper for Americans.
"What's going on this year was this travel revenge," Mercadal said, referring to the phenomenon of people splurging on big trips as a way of making up for the Covid-enforced sequestrations of the past two years.
"It's a good surprise and it compensates, largely, [for] the lack of Russian clientele," he adds.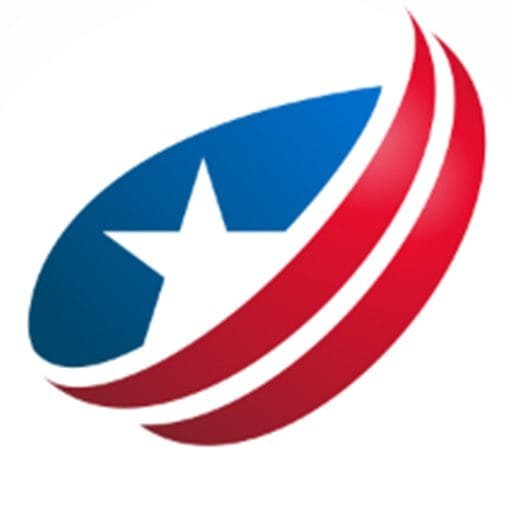 Odyssey has been the lead content writer and content marketer. He has vast experience in the field of writing. His SEO strategies help businesses to gain maximum traffic and success.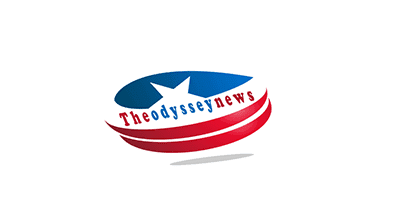 Best off road Hoverboard | Urbanvs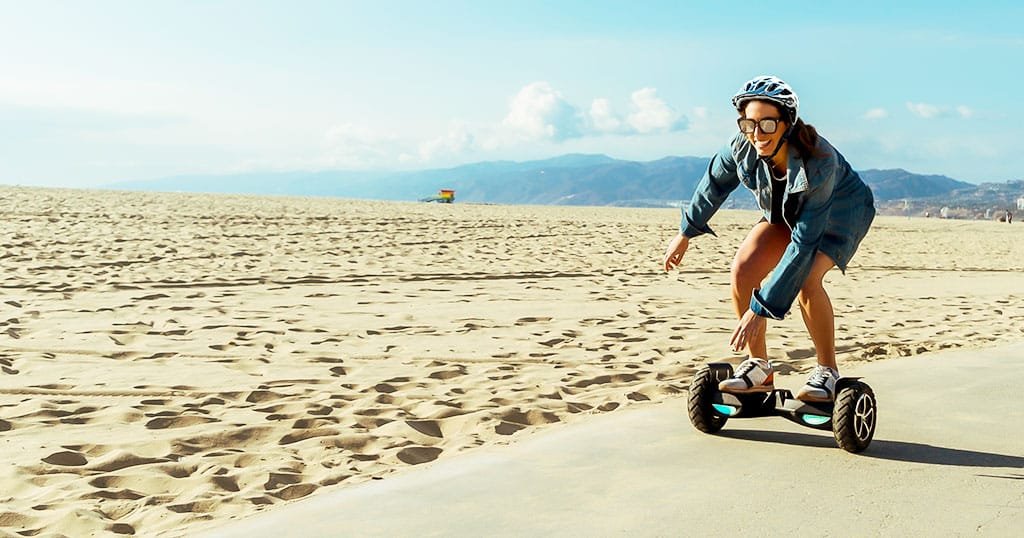 The Best off road Hoverboard can be your dearest companion. Hoverboards have forever been a good time for athletic and audacious individuals. Nonetheless, rough terrain hoverboards have taken things to a higher level.
Best off road Hoverboard
The rough terrain Hoverboards are unique in relation to ordinary hoverboards. The customary hoverboards are reasonable for riding on smooth surfaces, while the rough terrain hoverboards offer off-road rides uncommonly intended for unpleasant surfaces.
The Best Hoverboard for Heavy Adults is otherwise called self-adjusting electric bikes that permit riders to ride on testing surfaces like grass, mud, water sprinkles, rock, knocks, and lopsided streets. This bend added into the Hoverboard configuration amplifies the rider's insight and draws in a wide range of individuals to check rough terrain Hoverboard out.
Because of the big names like Justin Bieber, Drake, Chris Brown, Kendall Jenner, and numerous others, hoverboards have become very famous throughout the long term. Children and grown-ups all appreciate riding on hoverboards, and with the rough terrain hoverboards out on the lookout, it wouldn't be inappropriate to say that they have effectively influenced the athletic and gutsy individuals.
Rough terrain Hoverboards comprise of two electric engines charged by battery-powered batteries that interface with the footpads on which the rider stands and balances his/her body to ride toward any path on the ideal speed level.
With the expanding ubiquity of rough terrain hoverboards, we have chosen to save you from the overwhelming errand of looking for the best rough terrain Hoverboard
Best Off-Road Hoverboards Reviewed
Outfitted with a strong engine and battery, defensive elements, and preparing modes, the Official Halo Rover X is the most amazing off road Hoverboard available anywhere. Regardless of whether you are new to hoverboarding and need something you can develop into, or an accomplished rider prepared to handle any landscape, this hoverboard sets the norm.
How about we go over the engine first. It's a Dual Independent engine with 800 watts, which gives you a maximum speed of 10mph. Charging requires around 2.5 hours and you can go up to 10 miles (or 2 hours of ride time) before it needs to charge once more. The actual battery is an ensured LG Lithium Firesafe battery, so overheating isn't an issue. Not certain how much battery you have left? Get the Halo sidekick cell phone application to follow it. The application likewise allows you to follow your speed and distance, and guide your course.
The sloping grade is up to 20 degrees. Contemplating whether you can ride a hoverboard on the rock? The Halo Rover X's tough 8.5-inch tires, IPX4 water opposition, and LED headlights are worked for a wide range of conditions, regardless of whether it's mud, knocks, wet ground, or a dim street. Assuming that you do fall, aluminum Protective wings guard the board body.
Not sure about your hoverboard abilities yet? Evaluate the Beginner preparing mode, and afterward move to Normal and Advanced. This 32-pound off-road hoverboard upholds between 44-260 pounds, so it has two children and grown-ups as a primary concern. Another cool element: the Halo Bluetooth speakers, so you can pay attention to music while you ride.
Purchasing Guide
Best rough terrain Hoverboard
There are a few things that you should consider prior to purchasing a rough terrain hoverboard. To look for the best rough terrain Hoverboard, you ought to follow the underneath referenced advances.
Hoverboards can assist you with further developing your well-being and wellness. Accordingly, in the event that you are a weighty grown-up who is searching for a reasonable hoverboard under 200. Then, at that point, read the article to find the best hoverboard under 200 and the best hoverboard for weighty grown-ups.
Interesting points prior to purchasing a rough terrain Hoverboard
Sturdiness and Weight:
The sturdiness should turn into your main need while looking for the best rough terrain Hoverboard in light of the fact that you would rather not put resources into inexpensively made, and it doesn't keep going long. Additionally, just a solid hoverboard would be adequately durable to endure the heaviness of a grown-up. For the children too, the Hoverboard must be adequately protected to ride without gambling mishaps and wounds. It is suggested that you check the weight limit and strength no matter what prior to purchasing a rough terrain hoverboard.
UL 2272 Ensured:
There are numerous hoverboards out there that may or probably won't be UL 2272 ensured. You need to ensure that you pick the one with the affirmation as UL 2272 is a well-being standard that guarantees the unwavering quality of an item. Just those hoverboards that pass the security assessments and fulfill the guideline measures get the UL 2272 certificate. In this way, purchase the one that has acquired the UL 2272 endorsement.
Non-slip foot cushions:
The best rough terrain Hoverboard ought to have non-slip foot cushions to guarantee simple self-adjusting and strength of the client. Dependability is a fundamental point on the grounds that hoverboards have no handlebars to hold and capacity on engines that can accelerate assuming the client needs to. In any case, it wouldn't be imaginable to try and remain on it without legitimate soundness, not to mention accelerate. Subsequently, non-slip footpads are fundamental for steadiness.
Most extreme reach:
The scope of the best collapsing electric wheelchair exceptionally relies upon your use. Assuming you will involve your wheelchair for voyaging significant distances, you want a wheelchair that will rival the reach. In this rundown, the wheelchairs have a 10 miles normal reach, and some additionally have a 20 miles range with two strong batteries.
Off-road rides:
The best rough terrain Hoverboard would have strong tires and backing secured riding on all landscapes like grass, rock, puddles, soil ways, sloppy regions, and lopsided asphalts. Ensure the Hoverboard you select accompanies great tires that would uphold off-road rides.
Guarantee:
You should purchase a hoverboard that accompanies a guarantee of somewhere around a half year to a year to play it safe. In the event of any imperfections or disappointment, you could guarantee the guarantee and request that the merchant supplants the item or return it for great.
End
Best rough terrain Hoverboard
Riding rough terrain hoverboards is energizing and brave. Riding on unpleasant surfaces can without a doubt be testing, yet the people who live for these difficulties find rough terrain hoverboards the most intriguing and engaging thing to exist.
Whether or not individuals are athletic, rough terrain hoverboards can be ridden by a wide range of individuals. It is not difficult to figure out how to ride hoverboards, particularly with the assistance of the most recent innovation that offers self-adjusting mode, which makes it multiple times more helpful to adjust your body and ride the Hoverboard.
Best rough terrain hoverboards offer extraordinary steadiness and a weight limit that permits individuals better than the expected load to ride on them also. Small children, as well, love rough terrain hoverboards and partake in a happy time riding them for no particular reason.
Interesting extra highlights like implicit Bluetooth speakers and LED lights colossally upgrade the rider's riding experience as one can play their beloved music while riding. Conversely, the LED lights show the way during the evening and look outwardly engaging.
Gen Z cherishes the innovation of rough terrain hoverboards and thinks that they are engaging according to each perspective. Regardless of whether you are hoping to purchase a rough terrain hoverboard for yourself or somebody exceptional, we trust that you might find the best rough terrain Hoverboard through our rundown.