HOLLYWOOD ASKS – IS COMEDY DEAD?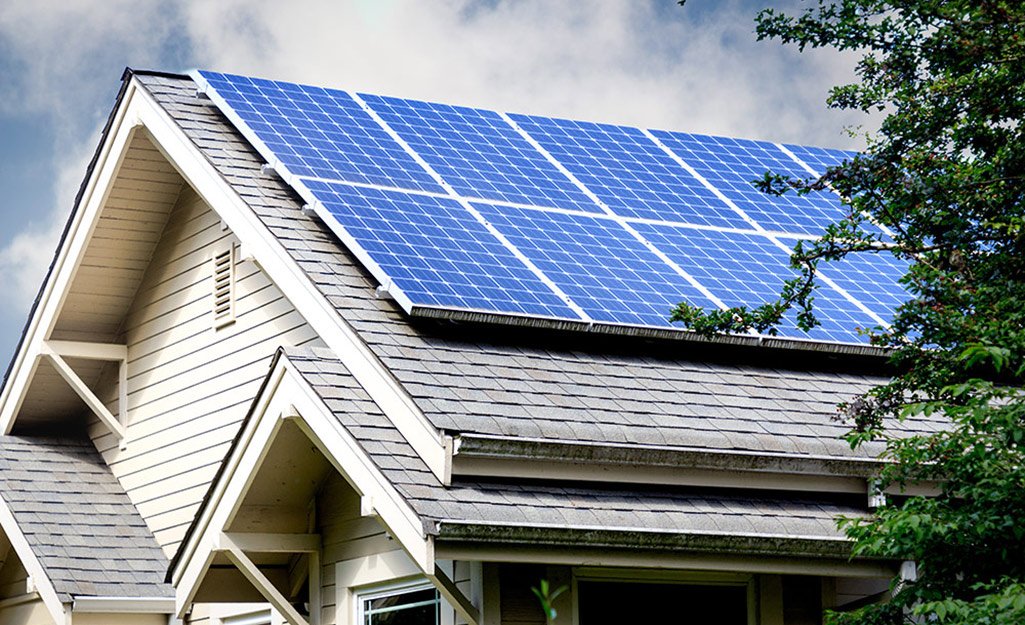 The Hollywood writers and producers cannot understand why no one is interested in watching their sit-coms anymore on TV? Well, did it ever occur to them that some of this stuff isn't all that funny anymore? The movie industry's comedy films are also getting killed at the box office. Stand-up comedy is doing OK, but in the new PC world, comedy routines often turn off half of the audience during any given skit, throw in politics and yes, you get some headlines but comedians are divided and conquered. What happened? No, what really happened? Is Hollywood in denial?
Remember The Audience
Remember the audience is always correct, if they don't like it, it just ain't that good. And, 'if and when' they don't like it, they sure as hell don't want to pay for it, or spend their precious time listening or watching it on TV.
Now then, there was an interesting in article in the Wall Street Journal recently titled; "Comedy Slump Not a Laughing Matter," by Ben Fritz published on June 26, 2018 which stated: "Last year's most successful comedy, "Girl's Trip," took in $117 million in the US and Canada. The last time the year's highest grossing comedy grossed so little was 1995, when ticket costs were 52% less on average."
The article also stated: "Traditional comedies are struggling for oxygen at the box office, caught between superhero sequels that integrate laughs and a vast buffet of stand-up specials, sitcoms, amateur pranks and original films on digital services like
Netflix and youtube."
What I, as a film critic writer, have noticed, is that every sit-com seems to brush up against the PC culture and then quickly back-away, and attack the politically expedient right-side of the equation. Perhaps, this is because the comedy writers all live and work in areas where most everyone has left-leaning political views, and they assume it's funny to everyone, and that if anyone doesn't like the jokes, then they are ignorant, or out of touch with reality.
Perhaps, it is this feedback loop which has now been labeled; the 'Echo Chamber' where conformational bias occurs. Indeed, it hardly matters what it's called or why it keeps happening if no one in Hollywood, late-night comedy notices, because now that audiences have been split in half and every show is catering to the same half of the remaining market, no one is making any money, and audiences, yes, even on the left are getting bored with it all; it's just not funny anymore. And despite popular belief in NYC, LA and DC, our president does not bathe in Cheetos dust. Just sayin'.
I'm Allergic to My Cat!
Having a cat allergy came as something of a surprise to me. Growing up, I had many pets – cats, dogs and birds. My family were animal lovers and pets abounded, so being in contact with animals was a daily occurrence. No one ever seemed to suffer from a cat allergy or any kind of animal allergy for that matter.
After my teens and my last pet had died, I wasn't in a position to take on another pet for many years. Then, eleven years ago, a friend of a cousin was looking for a home for their last remaining kitten. And so it was that Kira came into my life. This was a cat with attitude (and still is!) and we bonded pretty much immediately. While she was still a kitten, I'd put her in the kitchen overnight with a little cat bed to sleep in and the litter box close by.
As she grew older, I started letting her sleep in the bedroom. It's surprising how relaxing a cat's purring can be in wee small hours.
A little over a year later, when down with the vet getting some supplies, I heard that there was a kitten that needed a home or it would have to be put to sleep. And so, Fritz came home with me that day.
Unfortunately, Kira was less than impressed with this interloper Solarmodule and I had to keep the two separated for several days before an uneasy truce ensued.
They're an odd pair – Kira has attitude, Fritz is much more companionable; what you'd call a "gentle soul". She's still the Queen around the house and occasionally puts Fritz in his place with a right-hook to the face when she feels the need to assert her authority.
As Fritz matured, he also was allowed into the bedroom. Both he and Kira would sleep there during the day and night, as was their want.
We all know that cats are the greatest creature-comfort-seeking animals on the planet and a comfy place to catnap is one of their major concerns. But the place your cat chooses to snooze may not be your first choice. While I didn't mind the cats sleeping on the bed, I did take exception to Fritz's tendency to charge in from the garden and sleep in a basket of warm, freshly dried laundry straight from the dryer.
The Cornell University College of Veterinary Medicine recently conducted a poll of pet-owners on the sleeping habits of their pets and found that 60% of them sleep in bed with one of the family. Where cats are concerned, there are two potential problems here: one is that, somehow, they manage to take up 90% of the bed and the other has to do with allergies.
I found I had a mild cat allergy when I started producing weird wheezing noises any time I was doing something strenuous. Coughing eased it for a few minutes but it would always return. I figured I'd developed a mild form of asthma, probably due to bad air quality and pollution, so I went to the doctor to have it checked out. After listening to my lungs he asked me one question: "Do you have a cat?"
Well, yes, I did. Two in fact.
"You're allergic to your cats", he intoned.
Then he asked if the cats slept in the bedroom. Of course they did.
"There's your real problem", he said. "What you're allergic to is the dander produced by your cats. When a cat sleeps on your bed, the dander ends up in the sheets and the duvet and you breathe it in deeply at night when you're asleep. Not good. That's what causes your wheeziness.Stop the cats sleeping in your bedroom for two or three weeks and see if that eases your symptoms. If not, you'll probably need to use an inhaler for the rest of your life."
OK, that last sentence kinda hit me between the eyes. Much as I love my two furballs, I didn't want to suffer a long-lasting health problem that could possibly be avoided.
So why is dander such a problem? It's the layer of dead skin that's rich in animal protein, which is continuously shed by animals. Sebaceous (oil producing) glands in the skin also produce these protein allergens. Male cats have, on average, greater amounts of sebaceous secretions and therefore are more allergenic than female or neutered male cats. This is a result of testosterone hormone effects on sebaceous glands.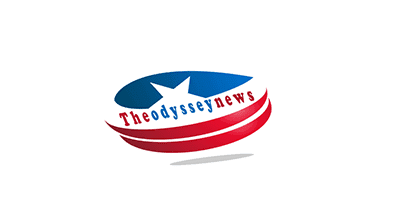 A Guide to Maintaining a Wrought Iron Gate
No matter where you live, a wrought iron gate can add both aesthetic charm and security to your home. But to keep your gate looking beautiful and functioning properly, it is important to maintain it regularly.
If you are living in Houston, Texas, there are some specific considerations when it comes to repairing or replacing a wrought iron gate due to the unique climate of the region. In this article, we will discuss how you can ensure that your wrought iron gate remains in optimum condition for many years to come. We will cover topics such as what types of maintenance should be done regularly, factors that could affect the longevity of your gate, and tips for finding reliable repair services if needed.
Types of Maintenance
Here are two basic types of maintenance that should be done to keep your wrought iron gate looking and functioning properly:
Regular Maintenance
Your wrought iron gate should be checked for rust and corrosion regularly. This is especially true if you live in an area with high humidity or saltwater like Houston. You can use a simple solution of equal parts water and white vinegar to clean off any buildup that may have formed over time. Additionally, it is important to ensure that all the bolts and screws are tight, as these can loosen over time due to vibration from heavy winds.
Periodic Maintenance
It is also a good idea to have your wrought iron gate inspected periodically by a professional. This will allow them to check for any damage caused by weathering or other wear and tear. If repairs or replacement parts are needed, they can be identified early on before a more serious problem arises.
If you are planning to move within the area, having a professional inspect your gate before you leave will help ensure that it is in good condition for the next owners of your home.
Factors to Consider When Repairing a Wrought Iron Gate in Houston, Texas
When repairing a wrought iron gate in Houston, Texas, several factors must be taken into account. They include:
#1. Weather: Houston has a more humid climate than other parts of the country, so it is important to ensure that the gate is appropriately coated and sealed. This will help protect it from rust and corrosion caused by moisture in the air.
#2.  Quality of Materials: It is important to use quality wrought iron that can withstand Houston's humid climate and exposure to the elements.
#3. Reputation: Before you select a wrought gate repair company, make sure to research its reputation in the industry. Ask around for personal recommendations or read online reviews.
Conclusion
These are just a few of the tips to ensure that your wrought iron gate remains in good condition in Houston, Texas. By taking care of regular and periodic maintenance, you can help ensure that your gate remains beautiful and functional. If repairs are needed, make sure to choose a reputable wrought iron gate repair in Houston, Texas to get the best results.
Top 8 Benefits Of Hiring A Full-Service Moving Company
Moving from one home to another can be a difficult and time-consuming task. Some essential decisions must be made, including whether or not to engage a professional moving company to assist with your relocation. They've helped hundreds of Staten Island residents to relocate their stuff into new homes with their affordable moving services in Staten Island, NY. While there are many advantages to hiring professional movers for long-distance and local relocation, the following are a few of their favorites.
Leave Packing To The Professionals
When you employ a full-service moving company, you won't have to worry about the laborious packing procedure. Professional movers have the knowledge and skills to pack your belongings safely and effectively. They will know the best packing material to wrap your valuables and antiques during relocation.
Relieve Some Of Your Moving Stress
If you plan to move across town or the nation can be highly stressful. When you hire a moving company, you can relax knowing that professional movers and packers will handle your belongings. When you contact professional local moving services, they will manage the packing and moving of all your stuff to help take some of the moving-day stress off your shoulders.
Save Time By Hiring A Moving Company
If you need to move from point A to point B quickly, hiring a professional moving company will help you keep on track and schedule for the big day. You may already have a schedule for specific tasks that you must complete, such as transferring your cable or power service. Choosing a full-service moving company will allow you plenty of time to complete these tasks. Professional movers can also rapidly pack and unpack your stuff so you can start enjoying your new home sooner rather than later.
Keep Your Belongings Safe In Storage
Consider renting a storage unit if you have time between leases or need a place to store your property for a month or two after moving out. They provide long- and short-term storage at their state-of-the-art storage facilities at affordable moving services in Staten Island, NY. Their warehouses are extremely safe and monitored 24 hours a day, so you can confidently leave your goods in their hands.
Ensure Your Assets Are Protected
When you hire a full-service moving company like The Promovers, you can be confident that your expensive assets will be protected. Most professional movers will require you to sign a formal contract before they begin carefully packing and transporting your belongings. These contracts are only intended to protect the customer in the event of damaged property; thus, if one of your carriers slips and falls while carrying a box, your possessions will be insured.
Hiring Movers Can Save You Money
One of the most significant reasons for not hiring movers is the expense, but did you realize that hiring professional movers can help you save money? When you select a reputable local moving services company, you won't have to worry about purchasing tons of bubble wrap, packing straps, markers, or boxes, because the moving firm will already have these supplies on hand.
Customizable Services
Every move is unique, and selecting moving services that match your specific timeframe and demands is essential. Many professional movers provide customizable options to improve your moving experience. Choose between full or partial packing, or get organized with unloading services. If you require assistance packaging your fragile or specialty items, inquire with your mover about any custom crating services they may provide.
Avoid Painful Moving Injuries
The last thing you want to deal with during a move is an injury. To minimize physical damage, it's always a good idea to hire a professional moving company if you have huge pieces of furniture or extra-heavy boxes in your home. An expert fleet of movers will have the instruments required to transport heavy goods safely.
Conclusion:
Moving can be a huge hassle if you don't hire a professional team, but local moving companies make life easier for everyone involved. The next time you need to move, don't go alone. Hire a local moving services company and enjoy your new home without stress. The Promovers offers affordable moving services whether you're moving a few blocks away or across the state. Call today to learn more about their services.
Buy Yourself New Home Appliances Using Funds From Car Title Loans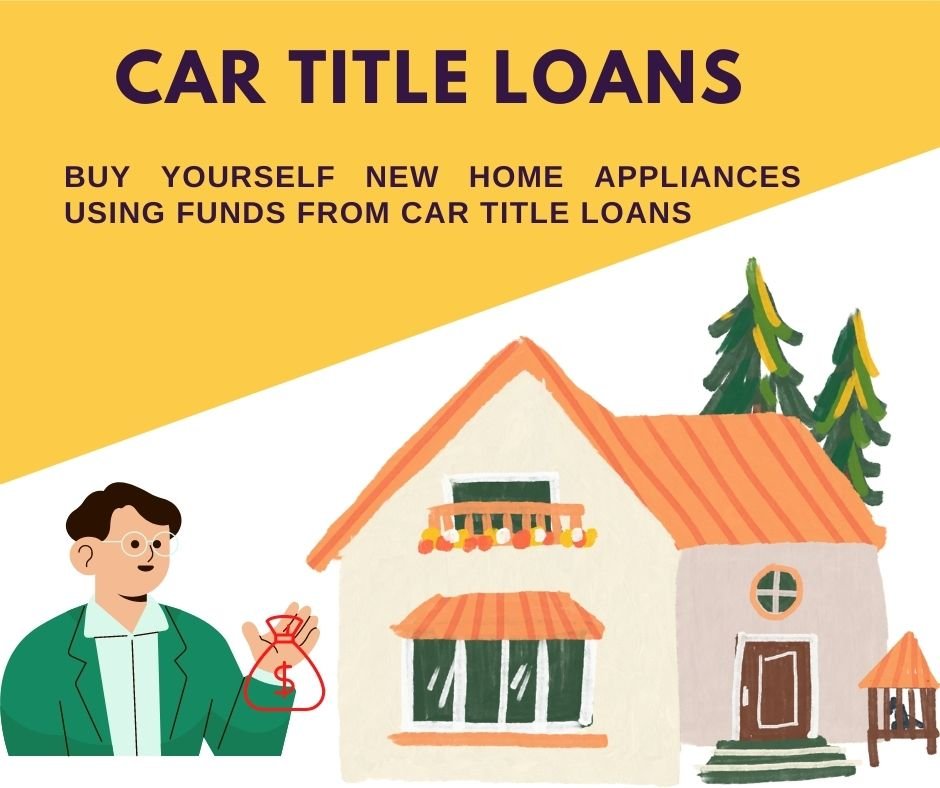 Do you feel like you're not "living" unless your dishes and coffee pot are clean? That's because most of us have a half-baked understanding of money management. Maybe you don't know how much to save, you're living paycheck-to-paycheck, or you don't feel like your current financial system is working for you — and it's time we change that. Car Title Loans are a great way to boost your money. 
It's time to invest in you! You deserve a great home and a great life. And the first step has the correct financial tools. How would you like to repay credit card debt or consolidate your loans? Pay for anything from home improvement to family vacations and college education to down payments on a brand new car? All it takes is knowing how to use your money for your benefit.
What Can You Expect From
Car Title Loans
?
No Credit Check —

Since you're using your car title to secure the loan, it doesn't matter what your credit report says. You can get a loan if you have a car and a steady job. No more hassles of dealing with credit card companies or banks! Just one signature, and you're on your way to getting back on track.
Fast Approval —

This form of financing is available 24 hours a day to help fit around your busy schedule. Be it before or after hours, during lunch, or even on weekends. You can get pre-approval for an auto title loan. When you need fast cash for your immediate needs, the lenders are here and ready to help!
Personal Loans —

Do you want a personal loan but don't know how? You can take out a personal loan from the same place you take out your auto title loans. What's nice about this is that you can use your car title as collateral for both loans. Additionally, you won't have to pay any extra fees to qualify for a second loan. It's all part of being a smart money manager!
Financial Control —

With

Car Title Loans in Nova Scotia

, you can finally understand how to use your money. If you want to extend your home loan, you know what to expect, thanks to your knowledge of the auto title loan. Most importantly, it's all in the way you use that money! 
Cost Effective —

The interest on

Car Collateral Loans

in Nova Scotia is usually much less than the interest charged on most personal credit cards. You also have access to more money at a lower cost!
Money Management

— Finally, with Car Title Loans Nova Scotia, you're actively using your money and learning how to manage it. What's more, you know that your car title will cover whatever you invest in—no more worries about what would happen if you missed a payment. The title is collateral for the loan!
It's Legal —

Getting

Car Title Loans Nova Scotia

is completely legal and above board. Many individuals used their car title as collateral for a loan. Additionally, through your car's registration information, you can get approved without providing any financial information like existing credit cards or other loans.
No Further Debt —

When you take out a Car Title Loans Nova Scotia, you aren't left with further debt on your credit card or other personal loans. And since the money is secured on your vehicle, you don't have to pay any upfront fee, saving you even more money in the long run!
Benefits of Applying For
Car Title Loans
Fast Approval —

Getting approved is as easy as 1-2-3. We'll give you potential approval for an auto title loan in less than 60 minutes!
Free Consultation —

You don't even have to pay a fee to check your credit. And you can rest assured that we use the most up-to-date technology to protect your information.
Money Management —

At this time in your life, money is likely a concern for you and everyone around you. The money management skills you learn here will help to make sure that your hard-earned money is used wisely. 
Safety —

By using your car title as collateral, you can rest assured that you won't have too much cash to pay back. You'll be protected in the event of any mishaps with the car as well– meaning you'll never have to worry about not making payments on your auto title loans!
Convenience —

These loans are available 24/7 and online. You can start the loan application process and get approved the same day! That means you don't have to wait for hours or days to get a fast loan.
Conclusion:
Now that you know more about a Car Title Loan, starting your application for a loan today is time. Get the ball rolling and take the first step in taking control of your money! It doesn't matter your situation or what you need. They've developed an easy-to-understand process that will help you achieve your dreams. All it takes is one signature and access to an auto title so that they can secure the loan! It's fast, easy, and safe.