Here's what you need to know about ASMR
There's no limit to the number of trends available on the internet. From medical, physical to psychological, people have dedicated a significant portion of the internet to promoting health. One of such ways is through ASMR. The topic of ASMR videos flooding the internet is no longer news. Many people use these ASMR videos to initiate a feeling of total calm and collectedness. You can too!
Some examples of these videos include; a person talking softly into a microphone, slicing soap shavings, or a person taping their fingernails. If you have ever wondered about these kinds of videos; what they are, and their importance to your relaxation, you no longer have to because it will be explained in this post.
What is ASMR?
Simply put, ASMR stands for Autonomous sensory meridian response. Although research into ASMR has not been extensive, its usage has continued to spread throughout the internet. ASMR is often referred to as a complete feeling of well-being along with a tingling sensation present in the scalp and down the back of the neck in response to a specific gentle stimulus, which is often a particular sound. According to the Guardian, ASMR is a feeling of otherworldly relaxation, which extends to every part of your body.
In ASMR, a few of the most common triggers include white noise, whispers, lip-smacking, watching somebody else perform a meticulous task, having the complete attention of another person, tapping, chewing, rustling paper, scratching, etc. Here you can find out more about ASMR.
How does ASMR ease stress?
There have been a few studies aimed at determining just exactly how ASMR can ease stress. In 2015, a study published in PeerJ regarding the effects of ASMR showed that it is capable of improving your mood including relieving symptoms of stress or depression, and even symptoms of chronic pain. Some ASMR methods like someone whispering into a microphone may come off as sexual, but a study shows its therapeutic effects are more significant. In fact, less than 2% of people who participated in this ASMR said it had enticed feelings for them.
In some cases, ASMR can reduce heart rate and induce deep relaxation, calm, and a deeper connection with other people which can influence a person's health and happiness in the long run.
Other benefits of ASMR
Falling asleep easily.
Feeling relaxed.
Feeling cared for, or comforted.
Feeling better when sick or upset.
Known to help in reducing anxiety or pain by distraction.
How do you know if you have it?
For most people, the triggers are different and so, the best way to recognize an ASMR is if you begin feeling any of the above effects. For those still unsure about experiencing an ASMR, the videos below could serve as a great help.
ASMR video samples
Now, there have been several YouTube channels dedicated to ASMR that try to help people feel better and relax. There is a new channel incorporating ASMR which will be bringing elements of luxury, lifestyle and fashion intertwining ASMR all together called DiscoveringASMR. They have announced they will be bringing ASMR videos to help everyone relax, recharge and restore so this is definitely a YouTube channel and informative website (DiscoveringASMR.com) we should all subscribe to since this sounds exciting. Other more seasoned channels that have been covering this kind of content have been, W Magazine (incorporating celebrities engaging in ASMR-inspired interviews), Zach Choi, Gabi ASMR, and HunniBee ASMR.
Whether you are trying to quiet the busyness of your day or you are looking to get some tingles and stimulation for your mind, the autonomous sensory meridian response may just be what you need to add a little extra to your day or evening.
Odyssey has been the lead content writer and content marketer. He has vast experience in the field of writing. His SEO strategies help businesses to gain maximum traffic and success.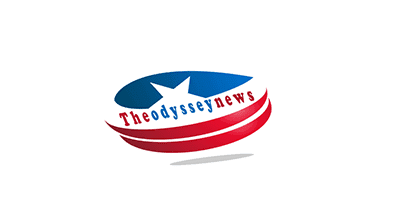 What can a personal injury attorney do for you?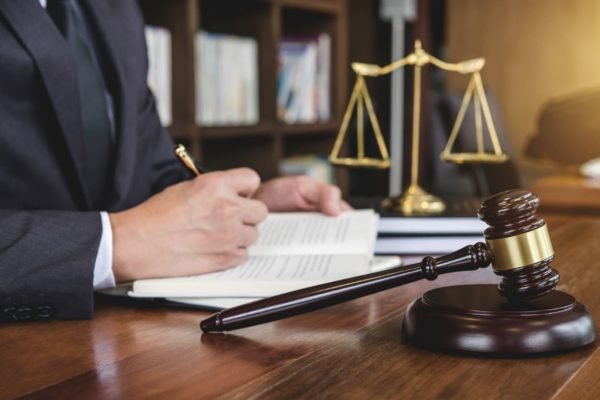 If you have been involved in a car accident, you might be wondering: what can a personal injury attorney do for you, and who should you choose? The answer to this question depends on your specific circumstances, and you should be wary of attorneys who promise results that may not be realistic. During the initial consultation, an attorney will not know much about the other party's side of the story and cannot fully assess the potential damage to your case. For more information regarding a qualified personal injury attorney near you, visit https://dozierlaw.com/attorneys/personal-injury-attorneys-savannah.
You may not need the services of a personal injury attorney if your injuries are minor. The key is to know the legal system and the legal liability for accidents in Georgia. If you are unable to handle the process yourself, hiring an attorney will help you avoid the common mistakes people make. Remember to always seek legal counsel when handling a personal injury claim, as an attorney can help you protect your rights. A personal injury lawyer will also be able to negotiate on your behalf with insurance companies.
Your injury attorney should take care of the day-to-day interactions with insurance companies and other parties involved in the accident. Your attorney will help you negotiate the settlement that is best for you. Insurance companies will not contact you if they know you have an attorney on your side. Your attorney will also help you gather as much information as possible about your accident. Generally, you should gather medical records, police reports, and other important documents so your attorney can effectively handle your claim.
The cost of hiring a personal injury attorney may vary depending on the complexity of your case, the amount of compensation awarded, and the type of case. It may cost you as little as $25 to thousands of dollars or even more. Regardless of the amount of money you hope to recover, hiring a lawyer is the best way to maximize the economic recovery of your case. If you do not have the money for legal fees, you can still get a significant award.
After you've received the proper medical treatment, your attorney can negotiate a settlement with the insurers of the at-fault party. Your attorney will review the case for possible errors and points out any legal issues you may have overlooked. A lawyer who has the necessary expertise to handle such cases can be an invaluable asset. It is highly recommended to hire an injury attorney who has a lot of experience, so you have a better chance of receiving a favorable outcome.
It is important to see a doctor after an accident to get an accurate assessment of the damages. An attorney can also help you preserve your rights by preventing you from making statements that are interpreted as accepting fault. Furthermore, if you don't believe that the at-fault party is at fault, you'll have to prove your innocence by proving that they were negligent. If you cannot get the compensation you deserve, it is essential to consult a personal injury attorney who can help you obtain justice.
I am an experienced financial analyst & writer who is well known for his ability to foretell market trends as well.