Have a memorable birthday party! Recommended places for birthday parties
When you want to celebrate the birthday of a friend or lover grandly. Thinking about the plans and surprises is one of the fun times.
It would be nice to hold a birthday party in a different place than usual.
Recently, fashionable rental space reservations, karaoke room plans, and parties on the outdoor terrace are also popular. Even if you get excited to the fullest, you can spend "special time" only with your friends without worrying about the eyes of the people around you.
Here are some recommendations for places where you can have such a birthday party.
If you rent a room, it will look great on Instagram!
When you think of rental space, many people may think of "inorganic conference rooms", but recent room rentals are excellent! There is also a kitchen with cooking utensils.
It is also a big attraction that you can rent a stylish room that looks good on Instagram and have a birthday party full of handmade feeling while cooking together. You can enjoy tacopa, board games, and watching movies, so the usage is endless.
Prices vary depending on the region, time, and day of the week, but you can rent it for around 890-3,000 yen per hour. If you want to hold a surprise birthday party with homemade food and cakes, we definitely recommend it.
Let's get excited with the karaoke charter room plan!
Most karaoke stores nationwide, including Shidax, Big Echo, and Cote d'Azur, offer "chartered party room plans."
Not only can you use the karaoke facilities, but you can also use the dishes and sweets as a set, which is an advantage.
It's soundproof, so no matter how much noise you make, you won't have to worry about inconvenience to other customers.
Depending on the store, a room for about 40 people can be reserved, so it is recommended for a big birthday party with a large number of people. 
It would be nice to have a big chorus of Happy Birthday together!
5 points for birthday parties that elementary school boys will definitely love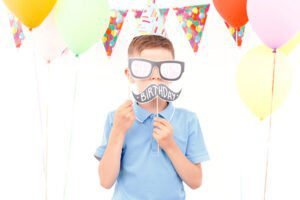 When celebrating a child's birthday, the family may have had a birthday alone when they were little. However, when children are in elementary school, they often want to hold a birthday party with friends.
This time, we will introduce ideas that should be prepared on the day from advance preparations in order to make the birthday party of elementary school boys successful.
1. 1. Preparation for birthday party
If your child wants to have a birthday party, get ready.
The age at which a birthday party is desired is often in the lower grades of elementary school.
Therefore, while respecting the opinions of the child, it is better to keep in mind that it is the mother who actually makes the arrangements.
1-1. How to attend
For birthday party invitations, it's a good idea to create an invitation card with your child and give it to the friends you want to invite.
When confirming attendance, it is important for parents to keep in touch while confirming the responses of their children.
Since the other parent may not know the promises between the children, if you receive a reply from the invited child, check with the other parent by phone or email. At this time, if you would like to participate, please express your gratitude.
Also, even if you reply that you can not participate, if you give a word of thanks for replying, it will have a positive effect on future relationships.
1-2. Decorating the party room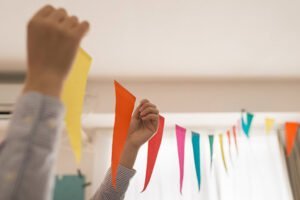 Decorating the party room is also essential to liven up the mood of the birthday party.
For boys' birthday parties, we recommend decorating with balloons.
Use rubber balloons to hang it on the wall in an arch shape or hang it from the ceiling, and it will turn into a pop party room.
Rather than decorating it on a high place, you can decorate the floor with a lot of balloons so that your child can pick it up and play.
2. Birthday party food
Since children are the main characters in the birthday party, it's a good idea to prepare dishes that children will like for the basic menu.
Not only the organizer prepares, but also the table is brought in, it seems that the table will be rich in individuality and it will be exciting.
2-1. The organizer prepares 3-4 cakes and food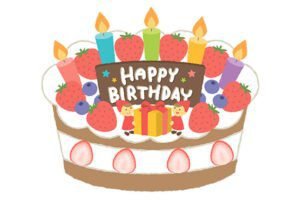 It's a good idea for the organizer to prepare the main cake for the party. In addition, it is appropriate for the organizer to prepare about 3-4 dishes.
It's a good idea to prepare fried chicken, potatoes, pizza, hand-rolled sushi, and other easy-to-eat party-friendly dishes that children especially like. One idea is to listen to your child's request in advance.
2-2. It is also an ant to ask for bringing
It seems that the organizer does not prepare the food alone, but sometimes asks invited guests to bring it with them. By doing so, the variety of dishes and drinks will expand and the table top will be gorgeous.
It's also a popular method for children's birthday parties, as it will satisfy children with different tastes.
2-3. If you eat out, pay for meals
If the birthday party is held outside, the invited party should pay the organizer for what their child ate. Depending on the organizer, you may not receive the payment at that time.
In that case, it is important to hand over thank-you items and sweets at a later date. When choosing a thank-you item, it is reasonable to choose an item with an amount of about 1,000 yen so that the other party does not care.
3. 3. The perfect gift for a birthday party
This chapter is about the points of the party invited to the birthday party.
For children's birthday parties, the gift will be provided by the invited child. Let's keep track of the protagonists of the party and how to choose gifts that will please their parents.
3-1. Parents must accompany you when buying gifts
When choosing a gift, parents should accompany them to buy the gift if possible. Especially if you are choosing a gift for the first time, it is safe to see if the one you are trying to choose is inappropriate.
3-2. Amount of gift and how to choose
The amount of the present should be as small as 500 yen to 1000 yen so as not to be too careful, and 2000 yen is because you will be divided into meetings and have meals.
There are various voices such as "I think it's better to call."
If you have an acquaintance with the parents of other invited friends, you can consult with them. It's a good idea to make a small gift and bring a separate gift that everyone can eat.
The main character of the party is an elementary school boy, so if you like the main character boy, such as a hero figure or a miniature car, you will be pleased.
Four. Birthday party entertainment
For birthday party events, it is recommended to prepare games that all children can enjoy.
For example, there is a "targeting game" where you hit a ball made of cardboard to get points, and a "fishing game" where you catch a fish with a clip with a fishing rod with a magnet. Also, if you prepare a prize for the game, it will surely be exciting on the day.
Easy-to-make games can be made with your child, so you can enjoy preparing for your birthday party and communicate with your child.
Five. Precautions common for boys' birthday parties
It's basically a fun birthday party, but there are some issues to keep in mind. Be aware of the problem before the party and use it as a precautionary measure.
5-1. Invite friends you haven't called
This is a case where an invited child calls out to a child who has not been invited to the party.
The child may not have been called for some reason with the organizer or the invited child. Parents of invited children should talk about not inviting other children without consulting the organizer.
5-2. I'm jealous of envy
When everyone pays attention to the protagonist of a party, it can lead to envy and envy. Parents may be worried, especially for boys, as they can be very competitive.
It is important for parents to observe their children's feelings so that these feelings do not develop into major problems. When someone is the protagonist, it may be a good opportunity to learn that it is important to respect the protagonist.
Things to Consider Hiring Interstate Removalists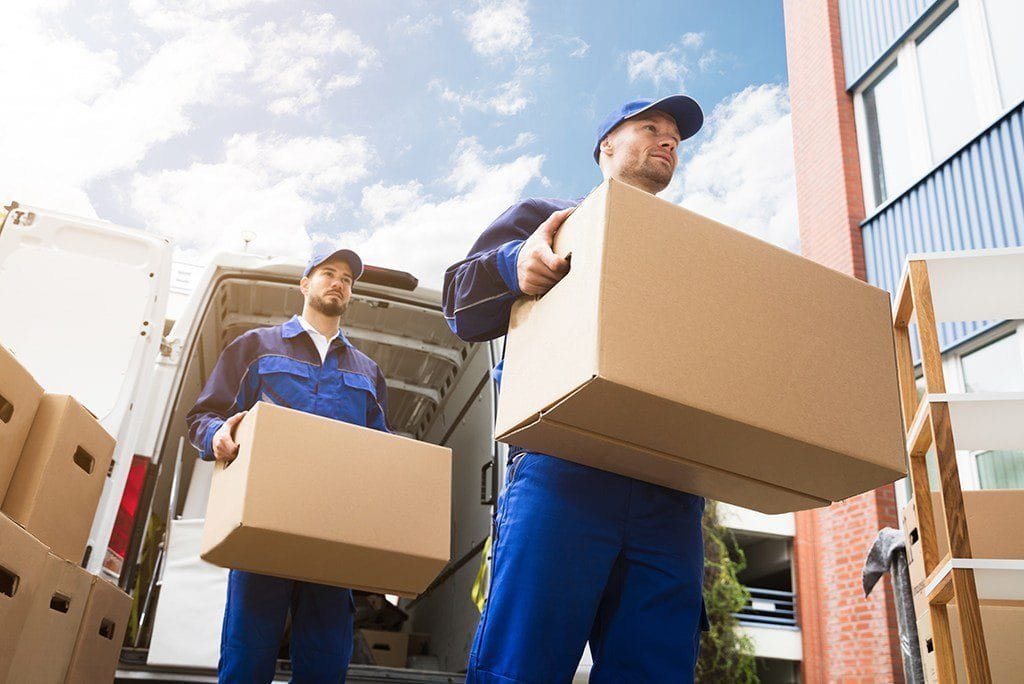 Interstate Relocation is totally lovely, tremendous straightforward to speak with, and helps work around our busy household schedule. I'm so joyful we found them and thank you so much for House-proud Cleaning Glen haven. We have been serving to shoppers to successfully get again their security deposit and that is the rationale why they all the time believe us. We take satisfaction in being a dependable associate for vacate cleaning in Perth. Here is what makes us superior. We are extremely beneficial in the neighborhood for our distinctive service quality and affordability. No matter what half of Perth do you live in, we are going to serve you in your location.
We have varied groups of help staff specializing in providing totally different bits of help and providers for purchasers. And to high, it all of them has been each such pretty nice guy. The Prestige guys arrived at our place in Kew lifeless at 8 am as per the appointment.
Are you confused about the finish of the lease cleaning course or nervous that you won't get your bond back? Are you working out of time to totally clean your house earlier than you move? If you answer yes to any of those questions, contact Jim's Office Removals Melbourne today. We can handle the complete finish of the lease cleaning process from start to finish, so you presumably can obtain your full bond. The lovely lady who came to wash was fast, environment-friendly, thorough, and pleasant.
That means you'll not pay something further to our group of pros for this second go-to. Our bond cleaning staff only uses and promotes solely eco-cleaning solutions for providing you with high-quality cleaning output. We use biodegradable and non-toxic cleaning merchandise that doesn't hurt anyone's wellbeing and the environment as nicely.
Examples are balconies and patios, or any space that cannot be fully closed off such as an outdoor area of a home with only three walls. As per our inclusions, we are going to clean any outdoor space as required nevertheless due to climate circumstances we cannot warrant these areas. We will clean the outside home windows the place we can nonetheless as a result of weather circumstances we cannot warrant them. Items similar to fridges, furniture, or any objects not listed within the inclusions are not going to be cleaned unless otherwise agreed upon by both events in writing. Damp spots can occur anywhere in the home, usually, the 'dry wall' plaster could be affected. We will do our best to take away any mounds and marks from Damp spots nevertheless we can't completely make these spots disappear.
No doubts about getting your deposit again. I obtained a few reminders earlier than the appointment with the choice to alter if wanted. The cleaners had been on time, did an incredible job, and left the home spotlessly clean. I can extremely advocate for this local enterprise. We are Removal, a neighborhood professional cleansing service supplier in Melbourne. We offer inexpensive, reliable, and flexible cleansing providers to make your life easier. We use specialist environmentally-friendly cleaning merchandise and equipment for all our common providers.
Our cleaners are passionate about serving tenants with their unsurpassed service and attempt to achieve the finest possible cleaning. It is the diligence and expertise of our experienced professionals which permits us to offer the bond again guarantee. We take satisfaction in being top-of-the-line cleaning companies in Perth, which is assured of retrieving your deposit. Our premium service high quality and proven procedures ensure Office Removalists Melbourne that the whole vacate cleansing process is accomplished smoothly and without dealing with any challenges.
Shonda Rimes' 'Bridgerton' Fashion Is Making A Comeback In 2021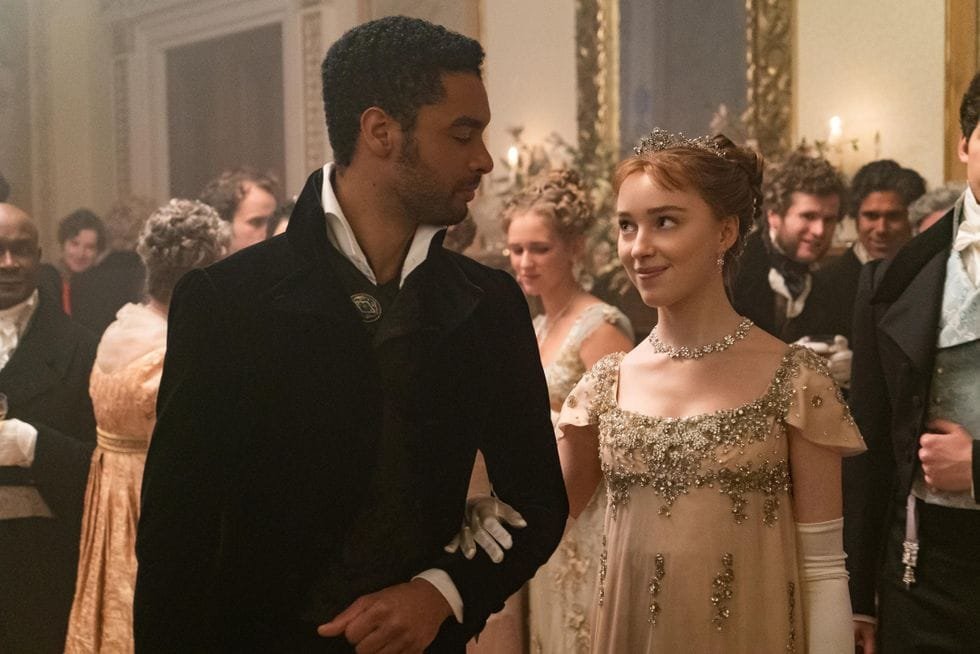 Do it. Be bold.
"Bridgerton' is a period drama created by Chris Van Dusen and produced by Shonda Rhimes based on a series of novels written by Julia Quinn. The show follows the eight siblings of the Bridgerton family as they attempt to find love and happiness in London high society.
Since its release, Bridgerton has taken the world by storm and has left every viewer talking about it. While fans of the show have been left with a lot to discuss, one of the conversations I hear most frequently is about fashion. Fans can't get enough of the show's regal and vintage fashion. So much so that this new interest in fashion from this era has been dubbed as "Regencycore." As the popularity of this show and similar shows only continues to grow, I suspect to see this trend only continue to grow throughout the next year. So here is how I think Bridgerton and Regencycore style will affect fashion trends in 2021.
1. Corset tops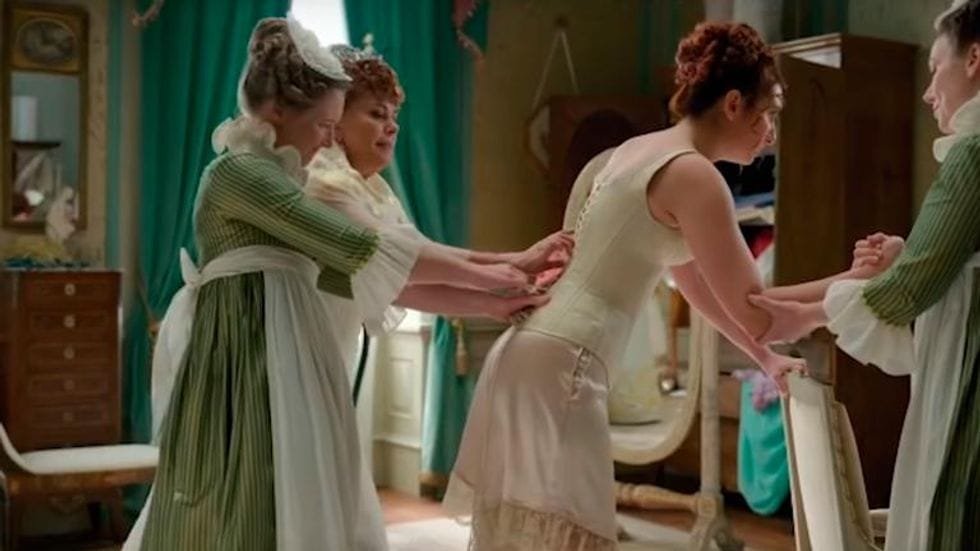 Over the years, corset tops have started to make a comeback. It started slow but began gaining popularity in 2019 when women viewed them as a way to accentuate their figure. Now it is one of the best ways to achieve a vintage look with a modern twist. Personally, I think vibrant corset tops will be all the rage as we get into the spring months.
2. Puff sleeves
Throughout 2020, puff sleeves were a major trend and I think it will remain pretty popular throughout the next year. I've already seen a lot of women rock a puff sleeve corset detail top this year. Honestly, this trend is a hit with me and I really hope it sticks around.
3. Floral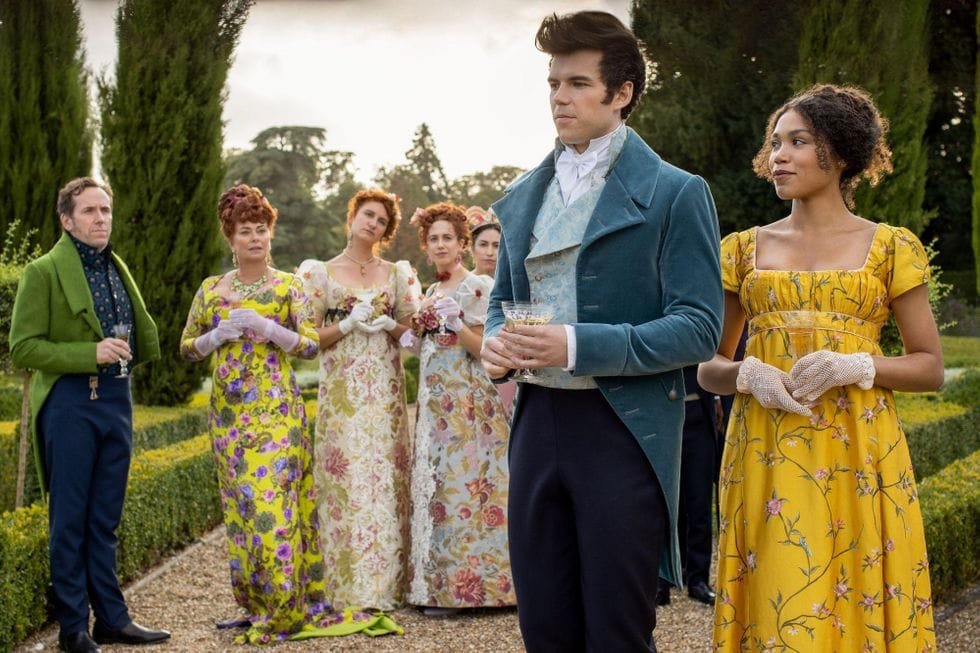 Floral is a trend that is constantly coming and going. You really can't ever get rid of it. For the spring, I think floral is going to be a staple in fashion in order to help achieve the vintage aesthetic that many want to achieve.
4. Midi Dresses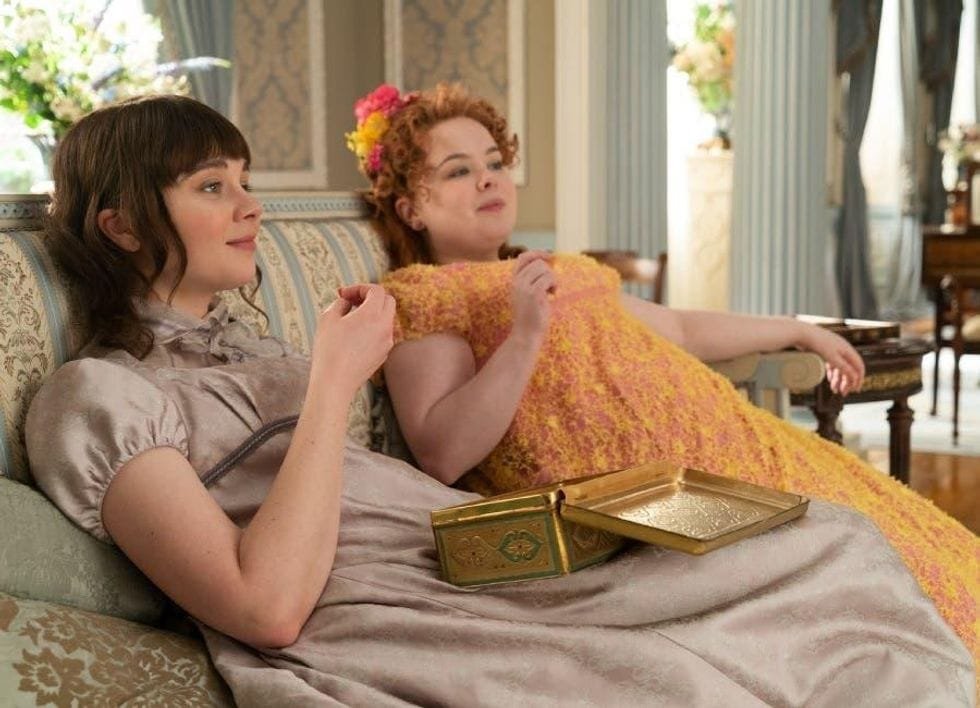 This spring, I think midi dresses are going to be another great way for individuals to achieve a vintage aesthetic. The reason I think that midi dresses will be so popular is that is it is a great way you can combine some of the other trends as well. There are so many cute midi dresses that also combine florals or a puff sleeve. There's also something very elegant and whimsical about this style of dress that I think a lot of people will like.
5. All of the accessories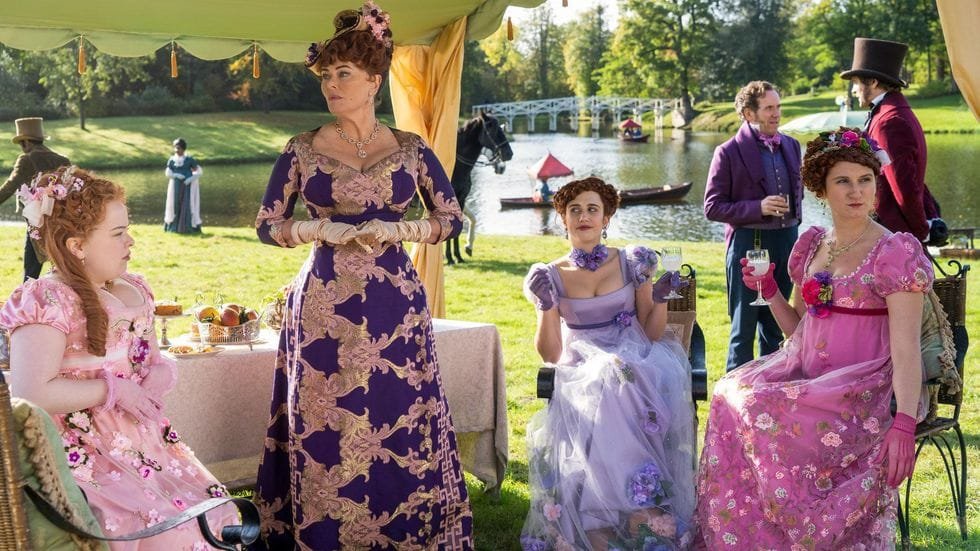 In Bridgerton, the women are known to over-accessorize. In order to achieve this look, I see a move less towards dainty jewelry and back towards statement pieces. I also see headpieces such as headbands, ribbons, and maybe even flower crowns coming back. That will really depend on how people decide to style it. Finally, in accessories, I've read a lot about gloves. Personally, I am not really interested in gloves but I know a lot of people are feeling inspired to bring gloves back in fashion.