From January 9, 2020, the live-action series "Yurukan△" starring Haruka Fukuhara (Haruka Fukuhara) will broadcast 2.5 million sets of Afrohair's popular manga on TV Tokyo.
Fukuhara Haruka
Following the popular TV animation broadcast in 2018, this live-action series shows the charm of the camp and the gentle daily life of high school girls enjoying the camp.
Haruka Fukuhara plays the role of Rin Shima, the main role of a solo camper who wants to camp quietly.
The first starring role of TV TOKYO attracted people's attention, such as playing an active role in the TV series "third grade group A-everyone is a hostage from now on" and playing an active role in singers.
In addition, Yuno Ohara will serve as the director of high school student Nadeshiko Kagamihara, who was attracted to the camp because she met Rin, and Chiaki Ogaki of the high school club "Outdoor Activity Circle" (commonly called Nokuru) will Serve as a director.
Tanabe Momoko will appear, Yume Yanai (Yume Yanai) will be played by Nokuru member Aoi Inuyama, and da田彩 (Ayara Shida) will be played by Rin's friend Ena Saito.
I photographed this work as faithfully as possible and paid attention to the location.
The spectacular scenery depicted in the original comics was actually shown as a movie.
■Fukuhara Haruka (the role of Lin Chiling) comment
I really look forward to spending time with my peers and enjoying the magnificent scenery that can only be seen in the camp! I want to tell you about the original world view, the charm of the camp and the fun of trying it with friends.
I hope you can see the cute part of Rin-chan's handsome Tundele and how she grew up by meeting her dear friends. I will try to relax every Thursday! Have fun and wait!
■Comments from hara No Yuno (the role of Nadeshiko Kagamihara)
So far, I have not participated in an audition, so this time I feel very honored. Nadeshiko's friendliness and friendliness is very cute, and I sometimes think she has the ability to change various things other than her peers.
I want to break the relationship between these five people firmly and enjoy it relaxedly. The camp experience is as shallow as Nadeshiko, but I am excited about the future shooting.
Start. 2020 will start with "Yurukan△". Thank you for your cooperation.
■ Comments by Tanabe Momoko (The role of Ogaki Chiaki)
I will do "the cute and irresistible Ogaki full of tsukkomi". I am very happy! Exciting! I am very nervous! It looks like this (laughs). This is a role I have never seen before, so I think this will be a new challenge.
While fusing the essence of the original content, I hope everyone will appreciate it from the perspective of "whether there is such an Ogaki?" Also, since this is the first camping in my life, I want to be hooked (laughs)!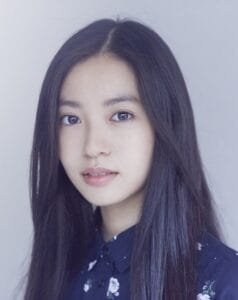 ■Remarks made by Yai Yume (the role of Yoi Inayama)
I am very happy to be able to play the role of Inu Wasabi this time. The co-stars appear in magazines and plays together, so I am very familiar with them. This is my first time to go camping or Yamanashi in winter, so I am really looking forward to shooting! I want to try my best to play the cute Aoi-sensei such as manga and anime!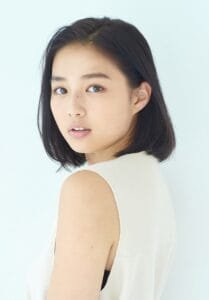 ■ Sara Shida (role of Ena Saito) commented
On rare occasions, I went camping with my family and friends every year. I really like the tranquility hidden in life, the delicious camping meals, the special feeling of sleeping in a tent, and the air that can only be experienced there.
I am very happy to be involved in this work based on such a camp. As Ena Saito, I would like to do my best so that you can see it!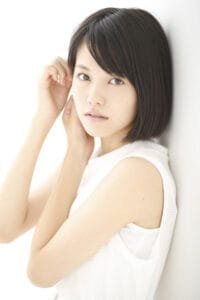 ■ Africa (original) review
I didn't expect it to be a drama. I am looking forward to "Yuru Camp" which is different from manga and anime. There are some empty campsites in the rattle that aren't visible, but for those who have been camping for a long time, it may be a little nostalgic.
Latest posts by Odyssey News
(see all)